Why do I have ball of foot pain when running? That's probably the question that lead you here and one from an athlete I coach that lead to me do some digging.
Initially, I assumed it was all about foot strike.
Landing too far forward on the toes rather than with more of the mid-foot. But that alone is just one potential factor. After all, your foot is a complex structure of 26 bones, 33 joints and more than 100 muscles, tendons and ligaments.
Causes of Foot Pain While Running
Because our feet are asked to absorb the impact of every single step we take, it's not surprising that foot soreness and unfortunately sometimes pain are often reported.
Your feet have to absorb 7 times your body weight with every step. Which means if anything is off and due to the repetitive nature of running, it's very easy to end up with an injury. Or simply feet that are TIRED as they adjust to the new impact of running or the wrong running shoe.
Wearing a shoe that doesn't have enough cushion – for new runners that cushion can help the feet adjust to the impact
Wearing shoes that are old, worn down or potentially change your gait
Learning to land with your foot in more of a flat position rather than on the heel or up on the ball of the foot (see video below)
Tight calves pulling on muscles and tendons
Improving your ankle flexion and range of motion (will help with foot strike)
Increasing mileage gradually so the muscles and tendons can build up strength
Ball of Foot Pain Running
If you've started to notice pain specifically in this area, you may have seen the term Metatarsalgia. Though let's be clear if you've noticed it and are quickly taking action, you likely haven't pushed it that far.
Checkout these symptoms, but know that all the resolutions listed will help regardless. However, if you have gotten in to this major inflammation you'll need more time off to fully recover.
Symptoms of Metatarsalgia
Sharp or burning pain in the ball of your foot
Pain that worsens when you stand, run, flex your feet or walk (stops hurting with rest)
Pebble in your shoe sensation
Runners with a tendency to land on the ball of their foot create massive amounts of pressure in the push off phase which can inflame this area. It's also possible if you wear a lot of high heels as a runner that this area could be more sensitive due to that constant pressure.
Common Running Foot Pain
If you feel like that doesn't exactly describe what you're experiencing then checkout these other in-depth articles to help resolve foot pain issues:
What helps with foot pain from running?
Depending on which issue you have listed above there are different recommendations. In this article we're going to remain largely focused on the ball of foot pain.
Long term tools to help foot pain:
Improving your foot strike (see video)
Wearing a good cushioned shoe (recommendations below)
Learning to relace your shoes to prevent top of foot pain
Foam rolling to release tight calves or rolling foot on a PT ball to release tension
Continuing to spend time on strengthening your calves, gutes and core for better running form
Immediate pain relief for foot pain:
Improving your foot strike takes a little bit of practices, but is well worth it for the benefits. Watch this video to help you better visualize how you want to land ideally.

Best Shoes for Ball of Foot Pain
When looking for shoes to help there are a few features that really help:
Cushioning
A wider toebox
A low heel to toe drop (reducing that forward push
Hopefully these shoe options will give you a place to start in making your selection. As always when I recommend shoes, I've either run in them myself or chatted with others to understand what they like and I've researched why they're a good suggestion for ball of foot pain.
Hoka Bondi
When you think cushion, this should be on the top of the list. It's actually a shoe I've been using for this round of marathon training and seriously enjoy. Some have reported these shoes feel a little more narrow, so if you like a wider shoe these are out. I have a more narrow foot, so I'm not a good judge, but I do LOVE the cushion.
Saucony Kinvara
Another shoe that I've run in for many years. It's not anywhere near as cushioned, but has that lower heel to toe drop and is super lightweight. I think these lower drop shoes can help to encourage a good foot strike.
Additionally, the insole is easily removed to put in your own orthotic or insole. Since knee surgery, I often wear an insole that helps to ensure my feet don't fall inwards (overpronation) and it's kept my knees, ankles and feet very happy.
Altra Torrin
These shoes have more of foot shaped design than other brands which means your toes have plenty of room to spread out and the zero drop cushioned shoe is truly helpful for many runners trying to improve their foot strike.
Ball of foot pain while running may not be uncommon, but it is an injury you can prevent and recover from!
Other ways to connect with Amanda
Instagram Daily Fun: RunToTheFinish
Facebook Community Chatter: RunToTheFinish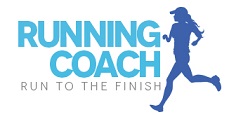 Sign Up to Receive a Weekly Newsletter with Top Running Tips and Laughs