In the previous post we talked about all the ways to handle transitioning to a plant based diet, the planning and the questions you'll certainly get!
If you're still dipping your toe in the plant filled water and maybe just need to incorporate more plant-based meals, I've got you covered! Here are some ideas to help make the transition to meat free, dairy free, egg free foods that will support your training.
Need a little more motivation to up your plant game? How about these amazing reasons from Rich Roll:
"I truly believe that eating plant-based is a secret weapon for maximizing athletic performance, primarily because it optimizes immune system functionality and significantly expedites physiological recovery from exercise induced stress.
For the non-athletic, maximizing athletic recovery is the holy grail of actualizing performance potential. If I could do what I've done athletically on nothing but plants in my mid and late 40's, imagine your own untapped capabilities."
For anyone who wants to recover faster, there are huge benefits to mixing up the foods you eat and incorporating more plant based meals! These ideas are healthy with a focus on one's that are easiest for the palate to adjust from a meat eaters diet.
A few more resources to help with your plant-based sports nutrition:
Dinner and Lunch Ideas

The easiest way to make the switch is to find foods that feel hearty and if you can use spices all the better! Your new foods aren't going to taste like meat, so you need to find flavors that still delight.
I'm starting with dinner ideas because that's where most often the concern of protein shows up. Luckily, it's not the issue you might assume, as noted by One Green Planet
"Plant-based nutrition is a great way to enhance your muscle mass by giving the body beneficial vitamins, minerals, amino acids, and complex carbs that meet the body's needs on a number of levels."
First up, an easy favorite Lentil Taco meat.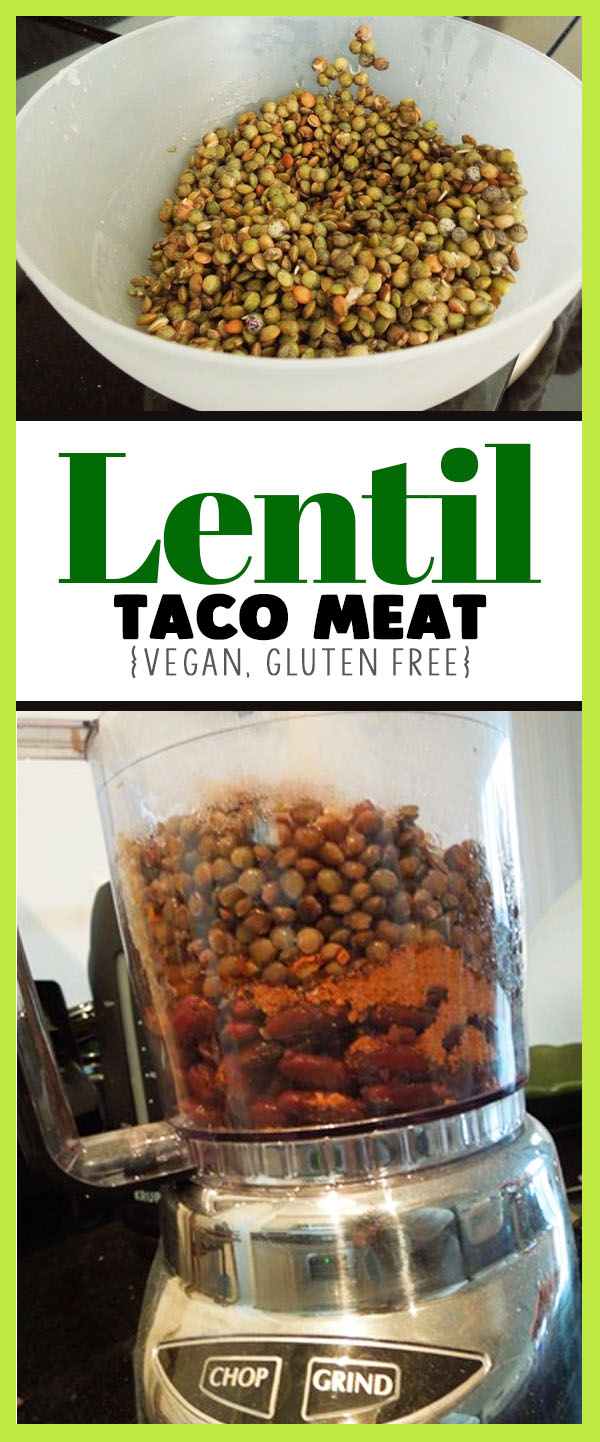 Print Recipe
Lentil Taco Meat
A hearty recipe that is easy to make, and super healthy.
Ingredients
1

cup

soaked and cooked lentils

1

cup

red beans

1/2

cup

pureed carrots

a la sneaky chef

oregano

chili pepper

paprika

cumin

garlic salt

black pepper
Instructions
Adjust total qty of beans for how large you want the batch to be

Put all ingredients in food processor and pulse

I like it really spicy, so start with 1/2 tsp each and adjust…I used a lot more ?

Serve it up with a bed of greens, sliced peppers, salsa and avocado
Soak your lentils before cooking. TIP: Just dump them in a bowl with water before heading to work or bed.
Looking for some new meal ideas, try these #plantbased #recipes for enhanced recovery
Click To Tweet
Some other ideas for a hearty dinner:
Hearty Vegan Chili from RunToTheFinish
Chickpeat Tofu Eggplant Curry from Endless Meal
Coconut Butternut Squash Soup from RunToTheFinish
Spaghetti Squash Pad Thai from Natural Girl Modern World
Easy Chickpea Falafels from RunToTheFinish

Vegan Jalapeno Mac and Cheese from Cotter Crunch (pictured above)
Beet Falafel Sliders from Shaw Simple Swaps
Vegan Sloppy Joes from Dietitan Debbie
Breakfast Time Ideas
Of course you could always enjoy a fabulous overnight oats recipe with almond milk or even a green smoothie, but I'm all about getting in great protein at breakfast to help me feel satisfied all day long. They've proven that can help reduce sugar cravings and I know if I can get in a couple veggies it puts me on the right track.
Tofu Scramble with Veggies from RunToTheFinish
Tempeh Hash with Brussel Sprouts from Oh My Veggies (pictured above)
Vegan Pumpkin Bake from RunToTheFinish
Anti-Inflammatory Blueberry Smoothie from Lemon and Zest
Savory Oatmeal with Tempeh Bacon from Emile Eats
Chickpea Flour Mini Veggie Frittatas from The Mostly Vegan
Broccoli and Quinoa Breakfast Patties from Neurotic Mommy
Vegan Cashew Cream Mushroom Tart from RunToTheFnish
Peanut Butter Breakfast Bars from Joy Food Sunshine
High Protein Overnight Oats from RTTF
Dessert Time Ideas
Have no fear, you can still enjoy sweet treats and even chocolate! You have to read labels a little more carefully to avoid the dairy, but it's worth it for the bliss sans the bloat.
Cookies and Cream Recovery Smoothie from RunToTheFnish
Raspberry Swirl Banana Ice Cream from Well and Full
No Bake Power Cookies from Go Dairy Free
Whole Foods Vegan Cookie Copycat Recipe from RunToTheFinish
Healthy Vegan Chocolate Chip Muffins from Two Raspberries
Vegan Vanilla Cupcake from RunToTheFinish
Killer Gluten Free Cookie Cake from Katalyst Health Blog
Flourless Apple Pie Blondies from The Big Man's World
Chocolate Chip Cookie Dough from Meme Inge
Easy Paleo Peach Cobbler from Fitviews
Incorporating just one or two plant-based meals each week, can help you to think differently about food. It opens up tons of new meal ideas and makes the focus on vegetables more prevalent in every meal.
How often do you have plant-based meals?
What's your favorite vegan recipe?
Other ways to connect with Amanda
Instagram: RunToTheFinish
Facebook: RunToTheFinish
Get more food and running tips on Pinterest