After years of following and sharing the Maffetone Method (low heart rate training), the number of questions I'm getting about it seems to be on the rise. More of you are coming to my way of thinking, mwhahahaaaa.
It's so simple that it genuinely feels confusing or impossible!
BUT, now you're starting to understand that Low Heart Rate runs might just be the easiest way to break free of your ego around pace and actually run easy enough to get the benefit of easy runs.
This has been my preferred style of training since 2010. As a running coach, I've also helped thousands of you make the transition through my course and through working with one of my 1:1 running coaches. It's a process of learning how to work with your body and truly understand the benefits so that you can stick with it.
Understanding Low Heart Rate Training
I've written a lot about this topic because I'm passionate about the benefits that I and many of my athletes have seen.
From a super high level here is an overview of the basics on LHR:
You calculate your maximum heart rate from a provided formula and then use it as threshold for all of your workouts. You'll stick with this until you've hit a plateau and then start to transition to an 80/20 style of running where 80% of your workouts remain at low heart rate.
You will notice that I refer to it as Low Heart Rate Training Method because I don't actually agree with or coach many of the other thing Phil Maffetone has previously promoted. I.e. Keto or not weight lifting, both have a tremendously negative effect on hormones and overall longevity.
Here are some of the other articles I've written on this topic:
I'm assuming from this article that you have a general idea of LHR and therefore we are diving more in to the steps of implementation.
Benefits of a Low Heart-Rate Training Plan
Go slow to get fast. That's the carrot at the end of the stick which draws so many in to this idea, but of course there's so much more it than that.
Again read the original article (linked above), but in short, the benefits include:
Improved aerobic capacity, translates to improved endurance, making it easier to tackle longer distances and maintain a consistent pace.
Running faster with less effort, your body becomes more efficient at utilizing oxygen to produce energy, allowing you to sustain higher speeds with less effort.
Preventing overtraining, emphasizing quality over quantity, preventing the common mistake of pushing too hard, too often.
Maintaining hormonal balance (less stress), avoiding the constant stress of high-intensity workouts, your body has more time to recover and adapt.
Enhanced fat burning (which is not the same as weight loss), but spares glycogen stores, which are limited, and allows you to run longer without hitting the dreaded "wall."
Feels more sustainable, unlike high-intensity training, which can lead to burnout, LHRT allows you to consistently train and improve without sacrificing your health or enthusiasm.
I'm not the only one who has seen massive health benefits from this shift. I see it every month in athletes we coach, who are finally learning how to correctly do easy runs.
Once they master that, then they have more energy all day long and can truly lean in to the hard workouts to make progress.
All right, now we've touched on the what and the why, let's dive in to the how.
Tired of breaking down during every marathon training cycle? Maybe it's time to explore Low Heart Rate Training #running
Click To Tweet
Tired of reading about all this?? I also did a Facebook Live to answer your questions!

Getting Started with Low Heart Rate Training
I'm not terribly concerned with your baseline workout in terms of measuring pace or setting a heart rate. BUT it can be a really useful tool in ensuring that you are able to track your progress, which is going to be motivation you need to stick with it.
Your MAF Test or maxium aerobic function is something that's recommended to do once per month when starting out.
Honestly, if all of your workouts are at LHR, then pretty much every workout is a MAF test so don't get too worked up about this. But find a place to consistently do a 3-5 mile time trial, make sure you've fueled well and rested the day before so you can compare apples to apples.
Again I have so much to say on each of these pieces that's why I created the full course.
How to Implement a Low Heart Rate Training Plan
Trust me, this is going to seem WAY too simple in comparison to your normal training plan with all kinds of workout variety. But we aren't actually talking about no variety, if you read Matt Fitzgerald's amazing book 80/20, you'll see that EASY running is a standard of all great runners.
Low heart rate training I have found is a way to help runners understand what it means to run easy.
Instead of being driving by pace, you now let your body tell you exactly how hard you're working by following your heart rate. The very basic of that being:
180-your age= Max HR beats per minute (BPM) for all workouts while base building
Beyond base building, we know that easy running is HUGELY beneficial for all the reasons I listed above.
Beginner Runners Low Heart Rate
So if you wanted to test out low heart rate training or learning to run easy, what would a training plan look like? I have training plans here, but you can also test it out on a free standard plan.
Get a chest strap for the most accurate readings. Wrist based heart rate monitors can be inaccurate, especially in cold weather.
Spend 5-10 minutes doing a dynamic warm up and walking before any run.
Find a training plan that will help guide you in terms of total weekly runs and mileage for your goal race.
Complete the miles listed, but NEVER going above your calculated max HR. That basically means you're doing the miles, but not the speed workouts.
If you go above max HR during a run, you immediately transition to a walk. Give your HR time to come back down and then you can begin to run again.
You may need to cut down some of the miles initially if you find that even with walk breaks your HR is going too high.
No cross training can be done above your max HR. That's right initially ALL workouts should be done at LHR.
NEVER go above your max HR…no zone training, it's literally just getting close to max, but never going over.
If you can't do any running at your low heart rate, then I recommend testing out power walking. I cover more about this, common questions and how to make the transition in my LHR Course, along with plans.
Intermediate Low Heart Rate Training
Once you've spent a few months really dialing in your new easy pace, then you can start to add back in speed workouts. How long you wait until adding them in for me comes down to a few things:
Have you been dealing with frequent injuries? Or a major illness?
Have you been in a state of overtraining? Your body was really run down, your hormones were out of whack?
If yes to either of those then I want you to be conservative and give it 3-6 months. This is a great opportunity to start getting your strength training going and developing that truly solid base which is going to help you keep going feeling stronger.
After that, your plan is going to transition by adding in 1 speed workout per week.
Remember that this is the total of ALL your workouts, not just your running. We still want a minimum of 80% to be LHR workouts.
You don't need to jump to 20% intensity, start slow and see how you feel adding in that one harder day.
Every 3-4 weeks, do a cutback week where you drop the intensity and again pay attention to recovery and energy levels. If you feel worn out during weeks with the hard stuff, it's time to cut it out again and/or really look at your fueling.
I recommend starting with hill sprints, which are a hard effort, but the least likely to result in injury.
Yes it's really that straightforward!
Advanced Low Heart Rate Training
Having been at this for over a decade, I guess I'm in the advanced category now. I continue to hit new PR's even after a knee surgery, I've done an ultramarathon using it and have managed to keep my hormones very happy after they dropped off in my late 20's.
I've also seen this work well for those running 3 hour marathons and doing 100 mile ultras.
It can work for everyone because it just keeps things simple.
Run at your LHR most of the time. Add in your speed workouts to make up 20% of your runs and you're good to go. Meaning if you have a training plan that you like, it should work simply by keeping your easy runs at your lower heart rate.
Maffetone Training Plans
One of the big things I've heard from you over and over is that it stinks there are no specific training plans for you to follow. How do you know when you can add in some speed work or how many miles to run each week?
I decided to do my best in helping you solve that problem!
You can now download Low Heart Rate Training plans for both beginner and intermediate runners in both the half marathon and full marathon!
Common Questions on LHR Training
A few more of the questions you've asked…
Is this the same as HR Training Zones?
No. I'm only looking at your easy HR (which should generally correspond to Zone 2). We are not focused on your heart rate during speed workouts, where it should be much higher.
But I'm so slow?!
Yes starting out you are going to have to slow down. This is you finally allowing your body to create a solid aerobic base. By the end of 8-10 weeks, you should see that you are running your previous pace or faster at LHR.
My HR spikes initially?
You didn't spend long enough on the warm up or your watch is funky.
For some reason, occasionally you'll find the HR reading is off the first mile, but that's something you'll learn with time as you get more used to running by feel. If it's always that the first mile your HR jumps way up, you need to spend more time on the warm up.
Your first mile should actually be about 10 beats below your max, so spend plenty of time walking and doing dynamic movements before you even begin a light run. All of this will help you run farther with less energy over time.
Can I do any speed workouts?
Initially no because that is going to push your HR. After a minimum of 8-10 weeks at LHR you can try a couple of things:
A. Hop on a treadmill with a decline feature and use that to allow you to pick up the pace. This will keep your HR down, while allowing you to practice leg turn over.
B. Try adding just 1 short speed workout each week. That might be 5 x 1 minute sprints the first week or a little bit of a speed play workout. If you notice a decrease in your energy levels or that your other runs are getting slower at LHR, it's time to cut this back out because you haven't built enough of a base.
What if I can't get my HR up to my maximum?
If you're in your 20's this is far more likely. A 160 HR for me requires really pushing the pace, while 140 (my current max) is a great everyday run pace right now.
If you're 30 and older finding yourself struggling to get close to your max HR, that's often a sign you're already over trained.
A low resting heart rate is good only to a certain point, then it's a sign that your body is so overtaxed it can't perform. This could be from a lot of intense workouts, dehydration or poor nutrition.
Finally there are some medications that make it harder to raise your HR. So definitely check with a doctor before trying to push harder to raise your number.
What do you use to measure HR?
Never ever use the cardio machines, they're unreliable in accuracy and while you're holding on you're changing your HR.
I've reviewed a number of watches over the years, but swear by all of the new one's that do HR through the wrist strap. Here is a detailed review of the options for measuring HR on your runs.
Isn't this just using Heart Rate Zones?
Nope, it's way simpler than that. You have basically two zones….below your max and over your max. Boom done. That's it. Here's more info on training with heart rate zones, this is not that.
I'm Over 40…50…60, so this is impossible.
Ok usually this is more of a statement to me than a question, but it's inaccurate and I wanted to address it. Is it harder to keep your HR down to say 120, yes…but also your average HR is lower as you age, so there's that.
This is where a coach might be far more helpful
You may need to do a test to find your current max
You may indeed need to spend a few months slowing down and rebuilding
You may need to have some patience and work through a bit of a plateau
If you've been doing it awhile with no progress, then time to evaluate, diet, sleep and stress
If you're doing things right, might need to reconfigure the HR by doing some other run tests which a coach can help you figure out
Try getting an actual VO2MAx test, though I'd prefer a metabolic test. This will define your cross over point much better.
Additional Resources
Following are a few of the tools and resources that will help you to truly implement easy running:
Other ways to connect with Amanda
Instagram Daily Fun: RunToTheFinish
Facebook Community Chatter: RunToTheFinish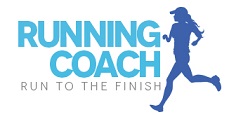 Sign Up to Receive a Weekly Newsletter with Top Running Tips and Laughs