If there's one brand people are loyal to for their leggings, it's probably Lululemon. The 25-year old company is well known for its great running leggings, but also its various other fitness and athleisure products from joggers to sports bras to jackets, accessories, and even shoes.
Admittedly, as I was trying on gear this week, I found myself thinking "yup this just fits so much better" and "dang that looks good." Which is part of what makes it easier to slap down some big money for them. That and I swear all my Lulu gear I wear for years and years.
Despite the higher cost of their products, fitness enthusiasts like avid gym-goers, runners, and yogis swear by their clothing, especially the leggings.
But why? What makes them so special?
Some of the reasons include fabric. The phrase "buttery soft" is often used to describe how they feel. The fabric is also sweat-wicking and can go from workout to errands to leisure all while keeping you comfortable.
They're also known to stand up to the toughest of workouts, whether you're strength training in the gym (they are squat proof) or heading out on your weekend long run, the leggings can handle every high-intensity workout you tackle, maintain their shape and support, and stand the test of time.
Keep reading to learn more about the best Lululemon leggings and my top picks for runners.
11 Best Lululemon Leggings for Runners
Lululemon leggings come in a variety of fabrics, lengths, colors, and styles. How do you even know where to start?
Well to help you find the right pair of leggings, I've compiled a list to help you find the pair of Lululemon leggings that will meet your wants and needs.
See the next section to better understand the types of fabric and how it impacts fit and feel.
Are Lululemon Leggings Worth the Price?
With so many legging options at various price points on the market, you might be wondering if Lululemon leggings are worth their arguably high price, especially with so many dupes from other brands and just cheaper options.
It can be hard to justify spending over $100 on a pair of pants. However, you can justify the expense because their leggings do tend to stand the test of time. You won't be buying a new pair every few months because they're falling apart or have lost their elasticity.
Another thing to consider is that Lululemon now has a "Like New" site. This allows consumers to buy gently used Lululemon gear at reduced prices while benefiting the environment by keeping clothing out of the landfills. If you're already a Lululemon aficionado, you can trade in your gently used gear for credit towards more gear. It's a win all around!
Made with the Nulu fabric, these pants are designed for yoga but have become extremely popular for everyday wear for lounging and running errands. Like the regular Aligns, they boast that buttery soft feel that makes them super comfortable. An added bonus are the side pockets which does hold a phone, without pulling down your tights!
As many of you know I don't generally love high rise tights because I have a short torso, but these I actually still find fit well and don't roll down.
These are going to move well with you and my favorite, they dry quickly (hello sweaty runner).
High-Rise
Come in multiple lengths from 23" to 31"
Side drop-in pockets and a back drop-in pocket for keys, cards, or phone
Nulu fabric
Numerous color options
Sizes 0-20
The Swift Speed tights are a great option for running. They boast low-friction support (no seams along the inside of the leg) and are made with the Luxtreme fabric. There are multiple pockets to hold everything from your phone to ID and more.
These are often sad to run a little small and the waist is tighter, but that's exactly why so many like them for running. They have no issues with them moving down while running!
This lightweight fabric is truly designed for runners to help you wick away sweat and feel good throughout the run.
High-Rise
Come in multiple lengths from 21" to 28"
zippered back pocket for keys, cards, or phone
Continuous waist drawcord
Luxtreme fabric
Reflective detailing
Numerous color options
Sizes 0-14
Made with the Nulux fabric, these leggings boast weightless coverage perfect for running. These also have no inseam to prevent friction. I wish more tights and shorts were like this!!! I swear that often we don't notice inseams, but suddenly on race day when we're hotter and working hard, it seems like everything starts to rub.
So I adore that these don't have seams long the inside of the thigh, that's something I've found really comfy in many running leggings.
The only drawback is they only have one small pocket in the back. That means you'll need a hydration pack or other way to carry your phone.
High-Rise
Come in multiple lengths from 23" to 31"
Back drop-in pocket
Continuous waist drawcord
Nulux fabric
Numerous color and pattern options
Sizes 0-20
If you're tackling half, full or ultramarathon training, you need to check out the SenseKnit tights. These are designed for running, specifically long runs. They boast targeted support and breathability, are quick-drying, and have no seams along the inner thigh.
The leggings have a foldover pocket for stashing nutrition or gear, which isn't as bulky as a zipper would be. And they're designed to provide some support to your muscles (like compression).
They also have reflective details, which is important heading into times of year with less daylight.
And they have zippers at the ankle, which is surprisingly useful for either winter socks or quick changes.
They're the most expensive leggings on this list, which is due to the fabric and the support they provide.
High-Rise
23" and 28" inseams
Back envelope pocket
Continuous waist drawcord
SenseKnit fabric
Reflective detailing
Sizes 0-14
If you're looking for a great legging for winter activities, look no further than the Fast & Free Fleece High-Rise. These leggings are water repellent and made with a tech fleece fabric with a brushed interior, which is great for running in the rain or snow to ensure you stay warm and dry.
Fleece may sound too warm, but it's truly one of my go to's for winter running because it quickly pulls sweaty away from the skin.
Like the cropped version, these have 5 drop-in pockets along the waist and two side drop-in pockets. WOHOO pockets.
High-Rise
5 drop-in waist pockets for keys and nutrition, 2 side drop-in pockets large enough for a phone
Continuous waist drawcord
Tech Fleece water repellent fabric
Sizes 0-20
The Original Fast & Free High-Rise leggings are one of the best options for running. The Nulux fabric provides lightweight but squat-proof coverage, the waistband is tighter to ensure they stay in place, but there's still a continuous drawcord for added security.
The stretchy, quick-drying fabric is sleek and cool to the touch so you'll feel you can run fast without restriction.
AND YESSSSSS we still have side pockets for your phone! So when you don't want full length, these are a long time winner.
High-Rise
23" and 25" inseams
5 drop-in waist pockets, 2 drop-in side pockets
Continuous waist drawcord
Nulux fabric
Comes in numerous colors
Sizes 0-20
If you're looking for a pair of leggings for HIIT workouts, look no further than the Wunder Train tights. These leggings are made with the fastest-drying Everluxe fabric, which is moisture-wicking, breathable, stretchy, and supportive.
The added pockets allow you to keep your nutrition, key, or phone secure and close by while the continuous drawcord in the waistband ensures your leggings stay in place.
High-Rise
Comes in multiple lengths from 23" to 28"
2 drop-in side pockets and hidden waistband pocket
Everluxe fabric
Comes in numerous colors
Sizes 0-20
Best Leggings for Everyday (Most Colors) – Align High-Rise ($98-118)
As mentioned earlier, the Align pants are some of the most popular leggings from Lululemon. While I mentioned the pocket version as the "Best Overall" I wanted to include their original Aligns for a great every day choice.
Because can we all just be real…we runners are wearing leggings ALL THE TIME. So these are a great go from run to errands tight, that I use.
Whether you're heading to yoga, lounging around home, running errands, or even hitting brunch with friends, the Aligns are a great choice for comfort and style. Again, they're made with the Nulu fabric for that super soft feel. They also come in multiple inseams and colors.
High-Rise
Comes in multiple lengths from 23" to 31"
Hidden waist pocket large enough for a card or key
Nulu fabric
Numerous color options
Sizes 0-20
The Fast & Frees really are an outstanding legging for running and the various versions really meet a number of wants and needs.
This cropped version is outstanding for hot summer runs. If you don't like wearing shorts, these are a great option because they're only 19" long so they provide great coverage, but the lightweight Nulux fabric helps keep you cooler.
High-Rise
5 drop-in waist pockets for keys and nutrition, 2 side drop-in pockets large enough for a phone
Continuous waist drawcord
Nulux fabric
Sizes 0-20
My actual pick for reflective is the Base Pace High-Rise Reflective tight, but I'm afraid it may not be around much longer so I wanted to give you another option. The Base Pace has the most reflective strips of any Lululemon tight.
Beyond the reflective details on these workout leggings, there's plenty to love about the Fast & Frees. The newest version has seam-free inner thighs and is made from the lightweight Nulux fabric. The pants also boast three drop-in waist pockets and two side drop-in pockets.
High-Rise
Come in multiple lengths from 23" to 28"
3 back drop-in pocket, 2 side drop-in pockets
Continuous waist drawcord
Reflective details on the outside of the legs near the ankle and hips
Nulux fabric
Sizes 0-20
The Instill high-rise tight is a perfect choice when heading to yoga classes or pilates. The SmoothCover fabric is described as feeling like a second skin that's a combination of the Luxtreme and Nulu fabrics. These are sweat-wicking, quick-drying, boast a contour fit, and have a soft matte finish.
The fit makes them great for a hot yoga class or apparently yoga on a mountain top.
A negative is that these are currently final sale so may not be available for much longer. Check the Like New site if they're out of your size.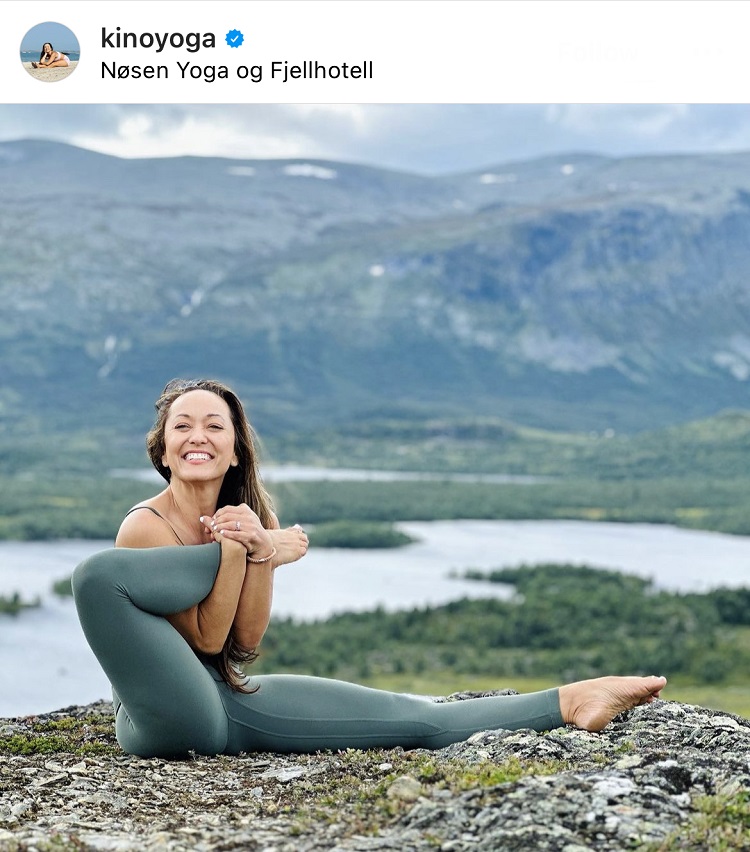 High-Rise
One in-seam length (25") and three colors
Hidden waist pocket large enough for a card or key
SmoothCover fabric
Sizes 0-20
There are a number of other Lululemon leggings that I didn't include here, but that doesn't mean they're not worth a try. I simply just couldn't include every single option!
Lululemon Fabrics and What to Know
Lululemon uses a variety of fabrics for their leggings. To help you understand the differences among them, I wanted to give you a brief overview of the fabrics.
I always recommend that in the washing machine you use cold water for all of these fabrics. You wouldn't want to fade or diminish the feel of that everlux fabric.
If you've ever wondered which Lulu leggings are thicker this should help to answer that. The Luxtreme is going to feel thicker than the ones with a "naked" feel.
Luxtreme
Luxtreme is made from nylon and lycra elastane and feels cool to the touch. The nylon provides sweat-wicking performance, while the lycra provides 4-way stretch, shape retention, and compression.
Nulux
Nulux is also made from nylon and lycra elastane, but there are some subtle differences between the Luxtreme and the Nulux. Nulux is known for feeling weightless on the skin, yet still doesn't go sheer when squatting. It's quick-drying, sweat-wicking, and breathable and has a very sleek look and feel.
Nulu
Nulu fabric is what the popular Align leggings are made with. Nylon and lycra elastane are knitted in a way that makes them feel "buttery soft" and lightweight. It boasts sweat-wicking performance thanks to the nylon and the lycra ensures stretch and shape retention.
SenseKnit
SenseKnit is a combination of nylon and elastane that boasts the same four-way stretch and sweat-wicking capabilities as their other fabrics, but is also quick-drying and provides targeted support and breathability important for running.
Everlux
Lululemon claims this is their fastest-drying fabric. Once again, it's made with nylon and lycra elastane so it's breathable, sweat-wicking, stretchy yet supportive. It feels cool on the inside and soft on the outside.
As you can see, there are some key differences between the fabrics but they do share a lot in common. It makes a lot of the leggings quite versatile as a result.
Hopefully, depending on what you're looking for, there's a pair on this list that will work for you. And remember, if you want to save money and help the environment, check out the Like New website for some gently used and like new gear.
Looking for more gear?
Other ways to connect with Amanda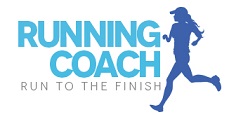 Instagram Daily Fun: RunToTheFinish
Facebook Community Chatter: RunToTheFinish
Sign Up to Receive a Weekly Newsletter with Top Running Tips and Laughs