If you're looking for the best phone holders for running, then you're in the right place.
Trying to figure out how to carry a phone while running shouldn't be so difficult. But if you've ever heard me talk about good running form, you know I don't love runners holding it in their hand.
When you're holding it without any kind of strap, you have a tendency to begin swinging your arm across your body which leads to tweaking your hips and creating all kinds of pain in your knees and ankles.
Thus it's time to explore the wide world of options for a running phone holder.
In this article, I'll be sharing 8 different phone holders for running that feature 6 different styles to help you pick any kind of phone holder you like.
We'll also discuss what to consider when choosing the right phone holder for running, and whether armbands are the way to go.
Top 8 Phone Holders for Running
You know I'm always going to give you my honest feedback, so you'll see that I have tested the majority of these myself and found these are all GREAT options. But you have to decide which feature matters to you…
Definitely take in to consideration what size you phone is (hello Max phones I'm looking at you), as well as how often you need to access your phone while running.
First up on the list is what many would consider being a more conventional cellphone holder for running. This armband by Tribe is a great option because not only is it affordable, but it comes with quite a few useful features!
It comes in three different sizes to make sure all sizes of smartphones fit perfectly. The armband also has two adjustable strap sizes which fit most arms snugly.
The clear screen cover allows you to still use your touchscreen to unlock your phone, change your playlists, or even answer calls easily. The anti-tangle cord organizer that comes with the armband helps keep things neat, and the key pocket is pretty handy too.
It includes reflective strips on the sides that help with visibility in low-light conditions. The fastener is made out of Velcro and the phone pouch and key pocket provide minimalist storage.
This is a great, standard running armband if you're looking for something that gets the job done while still being affordable.
Some armbands claim they can hold large phones, but most of the time they aren't big enough to hold the phone in its case.
But this one from Tune Belt is comfortable and has plenty of space for both, even for the biggest phones and cases like Otterbox or Lifeproof.
It features a comfortable, cushioned grip that keeps it in place without feeling uncomfortable.
It is made of wicking neoprene fabric and has no openings directly on the skin. This keeps sweat and the elements away from your device. The screen is protected by a transparent plastic pane, but you can still use it easily
The Velcro strap is adjustable and offers a secure fit around your arm and doesn't bounce or rub as you run.
This armband also has a handy cable wrap flap that can be used to minimize tangles and keep the extra cord out of the way when not in use. It can fit 9 to 16-inch biceps and larger ones with an armband extender.
Overall, a great choice if you're looking for a reliable and durable armband option as a phone holder for running.
Hydration Pack
99% of the time this is how you'll see me carrying my phone. I figure if I'm going to bring water anyways, why not just slap on my pack and drop in my phone.
Some folks dislike this because the pack adds weight and of course is warmer on the back in summer months. I feel like it just makes me feel more streamlined come race day!!
✅Here's the hydration pack that I use most often because the phone is easily accessible and it's not too large.
See all my best hydration packs for runners, to review all I've tested.
This one was recommended to me by SO MANY runners that I had to give it a try. The tool is fantastic because it simply clips on to the back of your sports bra and away you go. Checkout FueledbyLolz full review if this sounds right for you..
If you like that, I say go one step farther and just get one of these crazy cute sports bras with a pocket built in to the back! Of course with the clip you can move it from sports bra to sports bra as needed.
It's not the best option for me because I need to take photos during my run (hazards of this job) and I tend to flip through podcasts when running for 3 hours. So it's great if you don't need to access your phone.
Years ago this was my go to. I wore it for multiple races and on longer runs around Miami.
I like that the wide band easily fits the iPhone and there's still plenty of room to easily pop in a key, credit card and gels. It doesn't have a zipper, but have no fear things will NOT be falling out of this.
I like this much better than the smaller SpiBelt you often see because you can balance the weight around you.
It's versatile enough to be a great option while traveling or attending concerts or events as you can securely carry and hide your passports and other valuables under your clothes.
The main reason I stopped using it was my lack of hips. Yup true. The longer I ran, the more the belt seemed to move it's way up to around my waist and I just didn't love that feeling. I will vouch for it not bouncing though!
David has since commandeered this and used it in all races for the last 5 years.
Shorts or Leggings with Phone Pocket
I recently did a round up of all the running leggings with phone pocket and running shorts with phone pocket that I've tested. Come race day or on short runs this is my 100% go to. Nothing additional on my body, just sliding my phone along side me leg and out the door I go.
Super nice when I'm doing travel running!
A few years ago I was sent a couple models of this to try out and again it became another great travel and race day option. You can shove a key and credit cards inside, but not much more.
There are multiple sizes and styles to ensure that it fits you and whatever phone you might have. Or if you'd like for it be part of your reflective gear and save another piece of gear that's an option too.
Tops with Phone Pocket
In the winter it's often easier for me to find great running jackets with a phone pocket, but there are indeed shirts for other temperatures that will work.
All right there you have my top ideas for a running phone holder. If you have one that must be included, drop a note so everyone else can test it out too!
How to Choose the Best Phone Holder for Running
Before you choose a phone holder, you should think about whether you want to be able to use your phone while you run.
If you're happy to set it and forget it for most of the run and use your headphones to skip tracks or stop and pause your music, you might prefer a running phone holder that isn't on your arm or chest.
On the other hand, if you frequently check your stats, you may want to be able to view your phone's display while on the go.
You should also think about how much you sweat when you run and what kind of weather you'll be running in. This could affect whether or not you want to buy something that can be washed in a machine or features other things such as a sweat-wicking fabric.
Finally, consider how much you want to bring with you when you go for a run, especially if you're planning a long run or are preparing for a big race or marathon.
The majority of phone holders can be purchased for anywhere between $20 and $40, with the more costly models often offering either more functionality or the capacity to store more.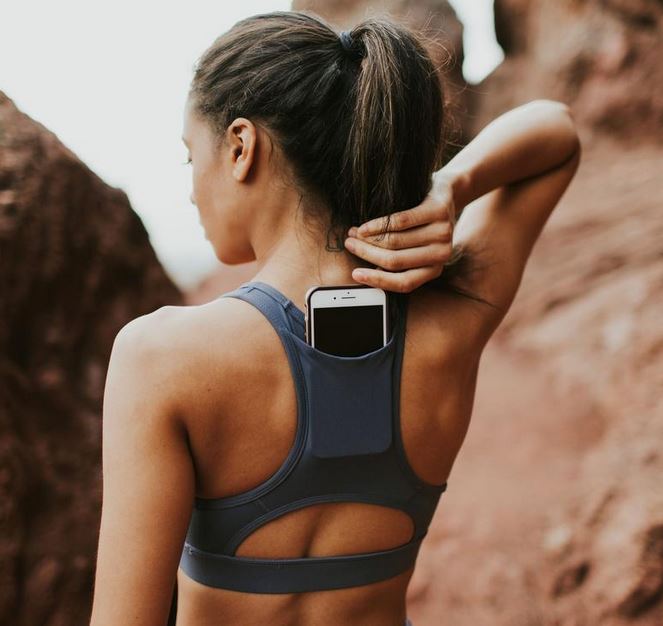 Why are Armbands a Great Choice as a Phone Holder When Running?
I've covered many different things you can use as a phone holder, but many runners prefer using armbands so I thought I'd mention why they make a good choice.
Although you can store your phone in a pocket, fanny pack, or backpack, an armband will provide the most convenient access to your smartphone while causing the least amount of interruption during your run.
Having a phone in your pocket while you're moving about might be distracting or even painful. You'll have to stop and remove your small backpack to use your phone if you're running for a long time.
If your running headphones aren't wireless, you will need to run the cord down your shirt or out of half-open zippers in order to connect them to your smartphone.
On the other hand, many armbands also have a clip or velcro tab to keep your headphone cord from dangling.
All of these little things will make running or working out a lot more enjoyable, especially if where to store your phone has always been a problem for you when running.
What to Look for in a Cellphone Holder for Running
We've discussed all the most important details, but here are some things you should consider and look for when choosing a phone holder for running:
Phone Size
Smartphones today can be quite big. Many newer phones are 6.5 inches, so it's important to find a phone holder that works for your phone.
Make sure your phone will fit by carefully reading the product descriptions. If you normally use a case with your phone, that's another thing to consider.
Accessibility
As I mentioned above, it's important to consider whether or not you'll want access to your phone while you run.
If you like to check your phone for stats, answer calls or texts, or change music while you run then you might want something that lets you easily access your device.
Otherwise, you can use phone holders that allow you to store them but not access them as conveniently.
Features
A variety of features might be useful for different types of runs and distances, like waterproofing for rainy days, reflective details for night runs, or ample storage for longer runs to store gels and other things.
Make sure there is a headphone jack if you want to listen to music or podcasts while running, especially if you're using earphones that are corded.
Comfort
Make sure that any design you select is comfortable to run in. If your armband is too tight or your belt rides up while you run, it could be distracting and cause painful chafing.
All right there you have my top ideas and tips for a running phone holder. If you have one that must be included, drop a note so everyone else can test it out too!
Looking for more reviews to find the best things for you run?
Checkout our full page of my must have running gear reviews and guides to save you time searching and money! I share what's worked for me and fellow runners, along with what wasn't worth the price tag.
A few common requests:
Other ways to connect with Amanda
Instagram Daily Fun: RunToTheFinish
Facebook Community Chatter: RunToTheFinish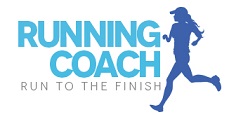 Sign Up to Receive a Weekly Newsletter with Top Running Tips and Laughs