Winter running for some runners means continuing right on with their shorts wearing determination (yup I'm looking at my Colorado bad ass friends). But for me winter running tights ensure I get out the door and enjoy the miles a great deal more!
Moving to Colorado in 2015 from Florida, my gear closet quickly grew to now handle all the seasons.
Since then I've run in a ton of different styles and have narrowed it down to my top picks to help you out.
What am I looking for in a good winter running tight?
Wicking – we don't want anything that holds on to our sweat
Fleece or wool that helps with the warmth and wicking
Sometimes wind protection
Stays up and doesn't sag
Bonus when it has a pocket
10 Best Winter Running Tights
Even in winter tights we have a HUGE range depending on what temps you'll be heading out in to and whether it will be snowing or windy. All of these weather factors mean a couple different essentials might be needed in your closet for comfort.
This list is focused on the best tights for women, though many come in men's styles.
Checkout my top men's running pants tested by my husband!
Mild Winter Running Tights
When the temperature drops and you need a warm tight, but it's not truly fridge these are my best running tights.
Many of you will be fine with these all winter because remember our body temperature makes it feel 20 degrees warmer once we start running!
Water-repellant for running through snowy conditions (great wind blocker)
Drys quickly and helps wick moisture away
Hi-Rise
Side pocket is a little tight for a phone, but possible
If you don't need a pair quite that heavy-duty the Fast and Free Fleece tight is a great winter version of the leggings with a phone pocket I recommend.
Midrise fit with a couple small pockets
Soft fit that will again provide sweat-wicking, while keeping you warm
A little short for my very long legs, but still enjoyable
For evening runs there's reflective along the ankles
Lots of pockets
Slightly warmer than the two listed above, but I love merino wool for winter!
Colorblocking is really attractive!
Multiple pockets side could maybe fit a phone, this is one I didn't get to test yet
Athleta Winter Tight
Brooks Winter Running Tights
Craft Winter Running Tights
Lululemon winter tight
New Balance Heat Tight
Nike Winter Running Tight
Smartwool Winter Tight
Title Nine Winter Running Tight
Under Armour Winter Running Tights
Winter Running Leggings with Pockets
We've got a super warm tight and one that helps to cut the chill! When you need pockets for more than a gel, we're talking about being able to hold a phone comfortably.
I was chatting with a friend who mentioned Janji the other day and I was like, yes they are great, why don't I think of them more?!
Great side phone pocket on both sides
Lightly brushed, so warm but not the super super warm tights
Mid-rise
donates 2% of all proceeds to clean drinking water
Reflective piping along the leg
I love my Nike winter tights, they aren't too heavy and now the updated version has a pocket!!
Fleece feels soft to pull on
They're always long enough for my long legs
Side pocket for phone and back zippered pocket
Leggings for Windy Winter Runs
I've said before that running in the wind is one of my least favorite things. I don't mind the cold, but oh man that wind can really whip off the mountains here!!
These tights add in just a little extra to help keep the wind from cutting.
I've used a lot of UA gear and generally like it. I would say tights are almost long enough for my 33 Inch inseam and usually run just a bit large on sizes.
water-resistant layer adding a break to the wind
Polyester is indeed also good for wicking
Front pocket will fit most phones
Mid-rise with a pocket along the low back for phone
Provides wind blocking and water resistant (most water will roll off you, not waterproof)
Ankle zippers help get them over my big calves!
Warmest Winter Running Tights
Often winter running means I'm doubling up with a base layer and a top fleece running tight for extra warmth. These I select when I need the warmth and don't feel like doubling up.
These have a thicker feel like a snow pant and yet maintain breathability.
Sizes do run a little small
They're known for winter sports, so they know how to make gear that you can sweat in and stay warm
Soft inside with tons of windbreaking on the outside
Hip pocket good for small things, but not a phone pocket
WINNNING for so warm and an easy to use phone pocket! I've used this PolarTec before in leggings and it's fabulous!
PolarTec fleece is warm, but light and super fast drying
Wide waist band means the phone pocket is on your low back (very comfortable)
Comes in regular, petite and tall — wohoo
Goes from XXS to 3X — wohoo
Compression Winter Running Tights
You know I'm a fan of my compression tights for long runs to help with muscle fatigue and joint support. Why would I want to give that up for winter?!
This is my go to brand for extra love on the knee and IT Band muscles
Good combo of the compression along with some added warmth
No pockets, but does have the anti-odor technology that I so love
Usually these are maybe a shade short on my 5'9″ frame, but very close
BONUS: I have heard good things about the Tracksmith Turnover tights, so hoping to test these soon. I'm told they are super soft with a back pocket for your iphone!
Any other gear you've got questions on? Let me know!
A few other winter running guides!
Other ways to connect with Amanda
Instagram Daily Fun: RunToTheFinish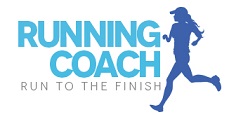 Facebook Community Chatter: RunToTheFinish
Sign Up to Receive a Weekly Newsletter with Top Running Tips and Laughs