No more guessing how to improve
Let me do the research, so you can spend more time running.

FEATURED IN:
Run To The Finish: The Everyday Runner's Guide to Avoiding Injury, Ignoring the Clock and Loving the Run
With over 560 Amazon reviews her advice is described as perfect for "middle of the pack runners that are trying to do the best for themselves, stay injury free, and train healthy while still living their lives." As a certified running coach and personal trainer, she's helped thousands of runners over the last 11 years, run over 28,000 miles and believes running is more important now than ever before.
About Amanda Brooks
Welcome runners!! I'm Amanda Brooks the woman running the show around here since 2007.
A certified running coach and personal trainer for over a decade, I've helped thousands of runners through 1-1 personalized coaching and Virtual Run Club.
Initially, I started the blog as a way to connect with other runners, but over the years my Journalism degree kicked in and I wanted to really KNOW more about running, so I started to create researched articles and make connections with people smarter than me to answer questions!
28,000 miles, 20+ years of running, a book and 2,000 articles later, I feel pretty good about not only helping others, but understanding whatever you're going through on the run! My goal is to get you thinking beyond pace to having more fun and less injuries.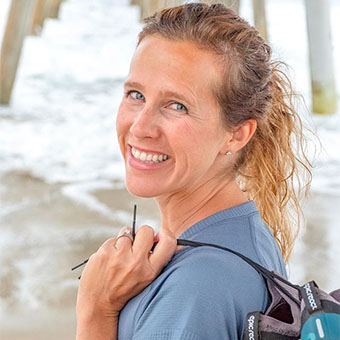 Run To The Finish Courses
A GROUP OF REAL RUNNERS, JUST LIKE YOU
THE SECRET TO RUNNING INJURY FREE IS JUST 10 MINUTES PER DAY
STRENGTH TRAINING WORKOUTS YOU CAN USE DURING RACE TRAINING