Maybe your running partner has started raving out this shoe with bubbles or you've just seem them on more feet and started to wonder… what's the deal. Let's talk about On Cloud running shoes, what sets them apart and what to know before you buy.
Over the last 10+ years, I have run in a bunch of On Cloud models.
There is no one perfect running shoe for all runners, so I'm going to share my findings. But as always I encourage you to head in to a running store and put them on! Run around the shop and see what you think.
Or make sure you read ON's return policy, which is going to make it easy to test out running shoes and return if it's not the right fit.
On Cloud Shoes
Technically the brand is simply, On.
But maybe you, like me, noticed that trying to just search ON or On running never quite got you where you wanted to go. Hence referencing them as On Cloud.
To break in to the shoe scene now, you need something new.
HOKA came in with their high stack shoe
Altra came in with the cushioned zero drop
ON has the recognizable pods
And just like those other brands, it might take a few runs with the pods to get used to the different feel.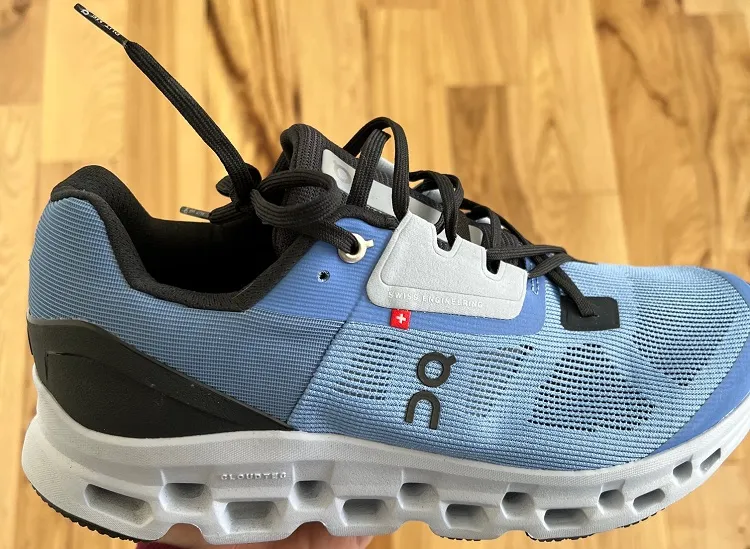 On started in 2010 in Switzerland, when yet again another runner thought "I could do this better."
This time it was three retired professional athletes, who decided there needed to be a shoe that had more firmness to create that bounce off the ground, along with cushion.
On uses CloudTec technology which is what makes their shoe look and feel different. They have little pods on the sole that compress with each step to absorb impact and in their words feel like a cloud.
And in fact, those clouds are different sizes based on the shoe and the goal for that shoe.
Is it like running on clouds?
I would say they are cushioned, but not plush.
So for me, no…not at all like a cloud. And that's not all bad.

Why Use On Cloud Shoes?
What is it about the design of On Running shoes that makes them different? The bottom of the shoe is the main focus of what they claim their technology does.
1. Reduces Muscle Fatigue
They talk a lot about a study showing how their shoes are better, so let's break this down.
It was a study of 37 trained male runners, doing their daily runs. The On running shoes were found to be similar to standard running shoes in terms of ground force and running economy.
But there were two areas where it fared better than standard:
Average 1.3% lower heart rate – hence the more efficient claim
Average 5.5% lower blood lactate – hence the less muscle fatigue claim
2. Improves Speed Off Ground
The pods (or clouds) compress both horizontally and vertically and then rapidly expand, helping to propel you faster off the ground.
Instead of losing energy in your foot strike, it's being harnessed and pushed right back out.
This is part of their Speedboard technology.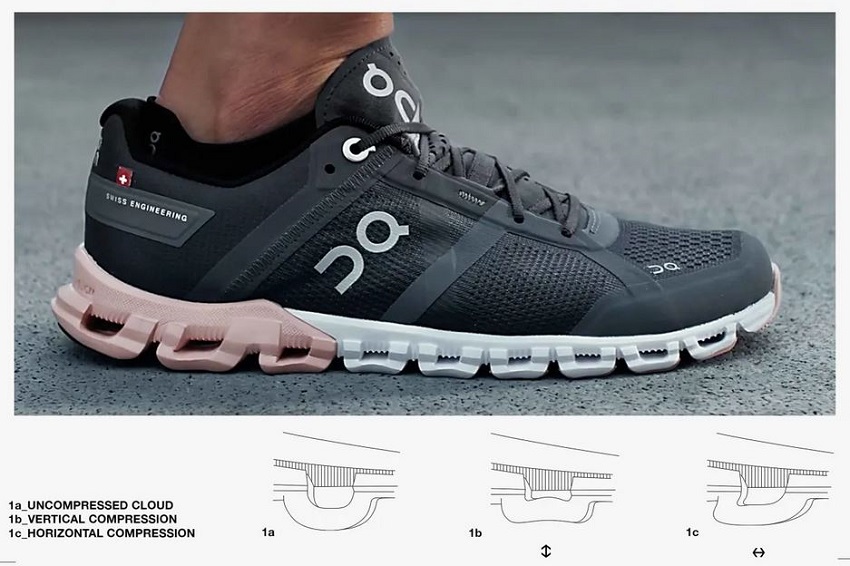 3. Reduces Injuries
Additionally, the way the clouds react helps to reduce injuries from that braking force that comes through poor form.
Due to the individual pods, the sole is able to adapt to your stride. Where a standard shoe is only going to move one way from toe to heel. This gives you better shock absorption and cushion, no matter how you land.
Again, I haven't seen a specific study on this so it's more anecdotal from runners.
4. You Like the Way they Feel
Honestly, this is the only one that I'm personally sold on when it comes to any running shoe.
How does it feel when you put it on? How do your legs feel when you finish runs?
Bonus points for a company that is working really hard on sustainability. Like using a lot of recycled materials in the upper and many other features.
Drawbacks to On Running Shoes
As noted, every runner has a preference, so there are just a couple of things from my experience.
Rocks stuck in between the pods.
So far I haven't found a truly soft cushioned model
I ran in to trouble with the thick upper creasing in weird spots on the top of my foot
Most On Cloud shoes run narrow (they have started created specific wide models!)
The average heel drop is 9mm, which is higher than many runners like
I found the Carbon fiber shoe to run small, but otherwise I have found them to run true to size.
Checkout this shoe finder to help find the right size and which shoe is comparable to what you've been running in.
On Running Shoes Review
As with any running shoe brand, they have a solid line up of different models based on your goals and preferences. The brand is also committed to improving styles, rather than always adding new.
All shoe info is specific to the women's models, as that's what I've tested.
As you might notice, they look similar…but so do all shoe brands. The differences are visible in the double cushion on the outsole of the Cloudstratus and in the way the technology is used for each shoe.
See current colors and pricing on all models >>
This is their newest shoe and the first one I would truly say feels cushioned. I am really enjoying running in these and would compare it to a Hoka Clifton. It's my overall pick for best On Running Shoe!
6mm heel drop
8 oz
Considered their max cushion shoe because of the double layer of clouds, it's going to absorb more impact. Again remember cushion, is not the same as feeling plush.
I do like these shoes and have done plenty of miles in them. They are durable with a good lifespan!
6mm heel drop
8.75 oz
Designed as your every day trainer with a little bit more support, this shoe also has a good amount of cushion. I actually really enjoy the way this shoe feels and some of you may recognize it from my Forrest Gump running.
I actually like the lacing on this better than many of the new designs which cross from just the big toe.
9mm heel drop
9.75 oz
Super light minimal shoe, for those speedy road and track days! This is very low in cushion for more of a ground contact feel.
And this is another of their shoes moving in to that recycled material zone, which is pretty cool.
9mm heel drop
6.98 oz
Described as your urban run shoe, it's lightweight and good for those 5K days. And I really do love the look of this shoe, it just feels so stylish.
This is a sock like fit, meaning that the tongue is not detached, but instead the shoe will slip on. This allows for lighter weight and more breathability.
6mm heel drop
7.6 oz
Their most stable shoe to help with pronation. For those who have done all the work on hips and glutes, sometimes a stability shoe is the final straw. These are going to feel sturdier than other models, but they have worked to counter any stiffness by changing the design of the pods (they have a slightly sheered effect).
9mm heel drop
9.42oz
This is their carbon fiber model. I really enjoy running it it, but it's super narrow and runs a bit small in size.
As with any carbon fiber shoe, it's going to be stiffer and designed for speed work. Unlike the Saucony Endorphin Pro or the Hoka BondiX, these are not a carbon shoe I'd personally where for over a 10K or half marathon.
9mm heel drop
6.53 oz
Cloudultra
Welcome to their trail shoe with the highest amount of cushioning. The flip release on the shoe laces, also makes it easy to adjust the tigthness of the shoes. Which as we know is often needed during ultras when feet swell.
8mm heel drop
8.64 oz
Cloudventer
Their next trail running shoe, which also has a waterproof model. This is another shoe that runs narrow, so know that before hopping in to them.
The tongue reminds me of the first Hoka, it's very thin without padding. This is fine for many of you and means there is less bulk on the top of the shoe
6mm heel drop
8.6 oz
See current colors and pricing on all models from On Running >>
Checkout Backcountry for sales >>
What about On Running Apparel?
Ok, now that I've told you all about On Shoes… let's talk about what I really and truly love.
I am a BIG fan of their clothing. The quality, durability and functionality are top notch.
In fact, every time you ask me about a running jacket the one I recommend is from On! Their apparel is pricey, but as noted I've found it to truly last and actually do what it says.
A couple of my must have pieces:
A lightweight jacket that actually keeps you dry. It's great from spring to a top layer in winter! The hood also stays up and that's spectacular. Have worn this with packs and solo, no issues. The front chest pocket also fits an iPhone.
Honestly, I also have their winter Climate jacket have used it weekly this year with all the snow.
David loves his On running pants and has worn them a ton this winter. I think because they aren't tights, but a slightly looser fit. Also great for some added wind protection!
All right there you have it, my breakdown of On Cloud and all the different ways they're different from other brands, plus what to expect from each model!
Other ways to connect with Amanda
Instagram Daily Fun: RunToTheFinish
Facebook Community Chatter: RunToTheFinish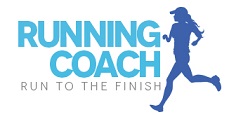 Sign Up to Receive a Weekly Newsletter with Top Running Tips and Laughs