Looking for the  best running shoes for high arches? We've got you covered with the most supportive shoes to help you keep running while reducing pain you might be feeling in your knees, hips and ankles.
Recommendations are based on a lot of personal testing, discussions with our athletes, podiatrists and other specialists. It's much more common than you might think, so there are a lot of great options.
Our feet get very little attention as runners though they take so much of the force. We focus on our glutes and hips for good reason, but understanding how running with high arches could lead to aches, pains and injuries is important.
On the complete opposite end of the spectrum are those running with flat feet and yet…so many similarities in what we need to do.
One of the primary issues for runners with high arches is that it places their ankle in a locked position. This lack of mobility can be jarring with each step as your foot rolls too far inward or outward, thus increasing the potential for injury of the ankle and knees.
7 Best Running Shoes for High Arches
The following running shoes with arch support are a great place to start in preventing injuries. But definitely checkout the information after to learn more about the exercises you can do to run stronger!
You'll need to create a little video to see whether your high arches cause your foot to roll more inward or out. If rolling in then you'll look more for stability and out more for motion control.
Note: I recommend buying from the brand or Zappos links provided as they have better return policies! For each of these shoes, I believe the previous model is also a good choice, so you might be able to find it on sale.
The Hoka Clifton is a great option for runners with high arches. Thanks to a large midsole and a lightweight breathable upper it feels really stable and supportive.
The snug fit of this shoe around your heel means increased stability since it's more structured and streamlined.
These shoes come with a 5mm drop and the heel has a midsole that flares out like the collar. The foam protrudes nearly a bit behind the shoe, creating a big landing zone for your foot.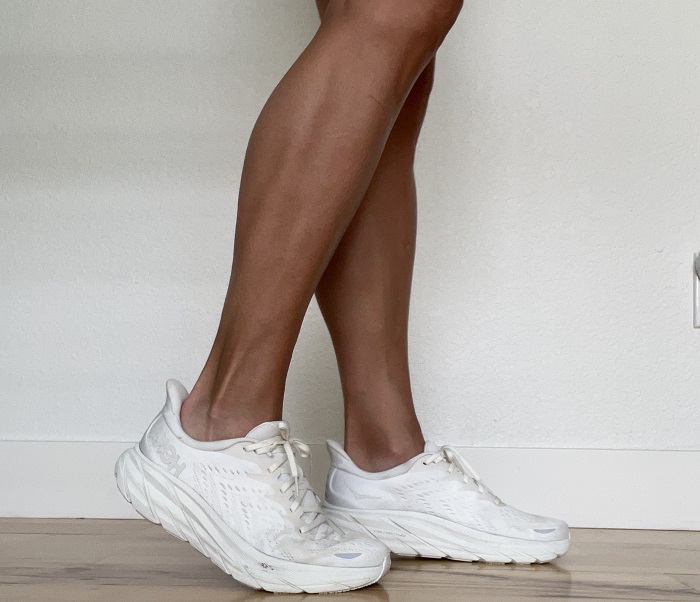 HOKA claims that the EVA midsole foam is the most durable and lightest proprietary foam to date. Nothing will feel out of range for this sneaker, whether you're running fast or long distances. (It's absolutely been one of my long time go to shoes.)
The shoe is ventilated thanks to a perforated thin mesh upper, and the toe is reinforced with a denser mesh design for added structure and durability. There won't be any slipping or rubbing of the heels. It's a great shoe to prevent outward rolling, i.e. supination or under pronation.
The New Balance Fresh Foam 860 is a purpose-built shoe specifically for runners who overpronate (heel hits the ground first and the foot rolls inward).
The latest model of the New Balance 860 sports a brand-new midsole made from New Balance's Fresh Foam X material. This is a softer version of the original Fresh Foam utilized in the prior models.
The cushion in the 860v13 feels dynamic and engaging underfoot, with the same bounce and pep that many runners appreciated in the 880.
While the Fresh Foam X midsole gives the 860 a plusher feel than previous generations, a dual-density medial post provides stability for runners who overpronate or have flexible arches.
The firmer foam is located in the medial (inside) midsole. You get a solid ride over the entirety of the shoe's lifespan thanks to its stiffer structure, which compresses less under your weight and prevents the shoe from wearing out unevenly.
With a 10mm heel drop, and a plush cushion, these stability shoes are great for anyone looking for a durable and reliable option that will last the miles.
Are you looking for a solid and supportive running shoe that you can use on the roads every day? I highly recommend the Brooks Adrenaline GTS for that. It's great for a medium to high arch.
The Brooks Adrenaline line features a midsole made entirely of DNA LOFT, which provides a soft cushion and a smooth run. EVA foam, rubber, and air were used to create DNA LOFT. These elements give the shoe a supple yet light feel, which is a combination that's great for high arches.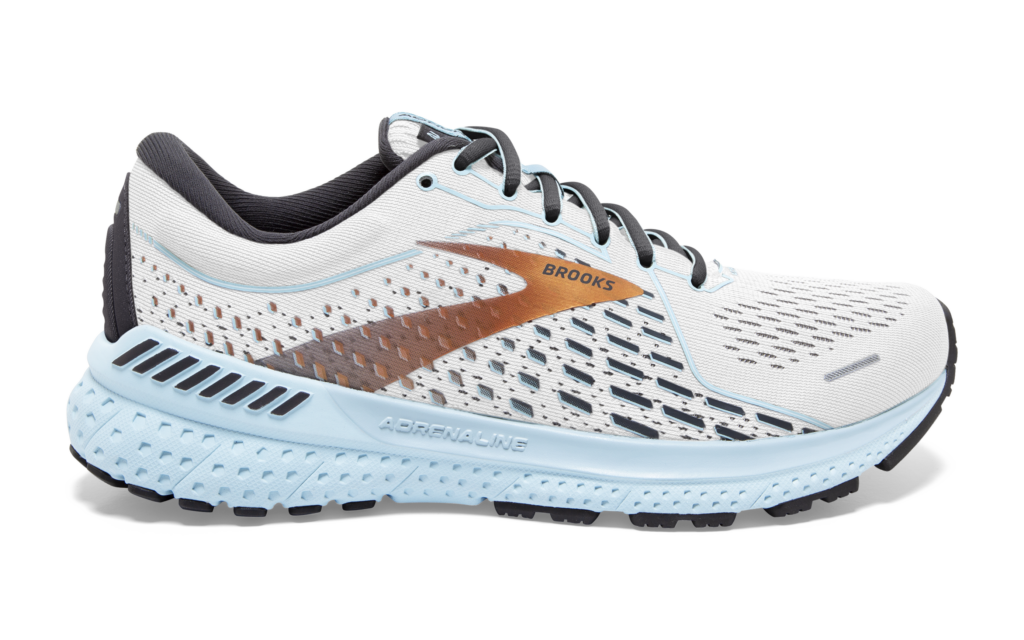 Brooks' GuideRail technology is also used in these shoes, which consists of two pieces of foam alongside the heels to prevent inward or outward rolling. This is especially beneficial if you tend to overpronate (or roll your ankles inward).
Brooks also incorporates shock absorbers under the forefoot to facilitate seamless transitions when pushing off the ground. The Brooks Adrenaline GTS is made of breathable mesh, which keeps your feet ventilated and comfortable.
With their all-around support, these shoes are ideal for long walks or runs. They are strong and supportive without being rigid or heavy and come with a 12mm heel drop. What's best is that the American Podiatric Medical Association (APMA) Seal of Approval verifies that these shoes are good for your feet!
There is a good reason why the Asics Nimbus has been around for so long. This shoe's all-around comfort results in a close, wraparound fit.
It's a bit heavy at just under 11 ounces, so if you're not used to wearing high-cushion shoes, you might be surprised by this one. Even so, what it lacks in being a lightweight shoe, it makes up for in comfort and support.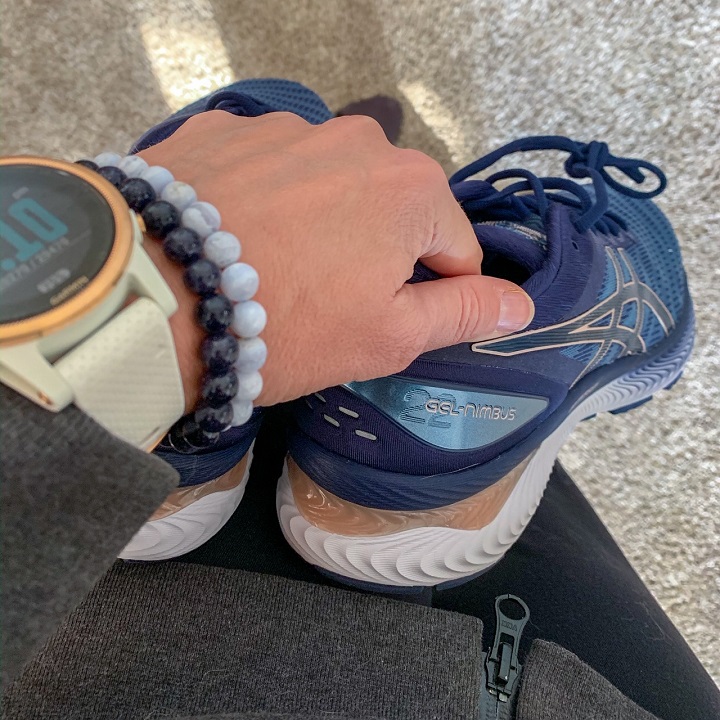 The multi-directional outer layer mesh of the Nimbus supports your foot and gives you more control. When looking for a shoe for high arches, the Asics Exoskeleton firm heel support offers exceptional support through your heel while also helping to stabilize your ankle.
FlyteFoam/Gel technology also helps shield your feet from the shock of long-distance roads or hard pavement while maintaining responsiveness. It truly features great shock absorption.
Moreover, the rubber outsole is made of high abrasion rubber, which works well on roads and light trails but this shoe might not have enough traction for off-trail runs.
Overall, with its 13mm drop and moderate cushioning, it's a great neutral shoe for anyone with high arches that's looking for comfort and support. I also recommend this one for wide feet!
Read my full review of the Nimbus
If you're looking for a zero drop shoe, then the Altra Provision features the dynamic arch feature, InnovArch to help runners with high arches get some extra support.
The Altra team came up with the Innovarch after years of design testing. It's essentially a wide TPU strap that wraps up from the footbed, underneath your arch, and across the top of your midfoot, where it links to the shoe's laces.

It has a series of slits in the material that allow it to bend with your foot and follow the shape of your arch. You will be able to receive a customized arch support system that provides stability while being flexible and unique to your particular foot.
The Provision stands out for its ability to provide support and stability without feeling heavy or bulky. The Innovarch is a standout feature for those with high arches. The support under the arch, which gives a comfortable, snug fit around the foot, is something any runner with high arches will appreciate.
The GuideRail delivers on its promises and doesn't restrict your stride in any way. The Provision's broad toe box and midsole provide a great deal of stability even on uneven sidewalks and grassy areas.
The Glycerin from Brooks might be best characterized as 'plush', and in the best way possible. Your arches will receive pillow-soft gel support on this ultra-cushioned ride. This shoe achieves the dual goals of being lightweight and flexible at the same time.
The plush, responsive, and cushioned sensation is made possible with DNA Loft in the midsole. This ensures that you'll have sufficient support and comfort despite the multiple movements your foot experiences when running.
This is a comfortable, mid-weight sneaker that won't make your feet feel like they've been strapped with bricks. Plus, they feature a heel drop of 10mm.
A completely redesigned sockliner is included in version 20. This means that these shoes will provide a plusher, softer, and more comfortable sensation the moment you put them on.
The overall durability of this sneaker is a significant plus. The ridged technology and transition zones in the outsole give you flexibility without sacrificing long-distance performance. The new seamless upper gives the shoe a secure but soft fit all the way around.
It's a shoe I highly recommend for anyone with high arches who's looking for a cushioned and supported ride.
If you have high arches, you need the Brooks Ghost. These are a dream to wear. This shoe's cushioned feel has made it a runner's favorite for years, and the revised midsole features 100% DNA loft cushioning to enhance the shoe's smoothness.
DNA loft foam provides plush support that now extends throughout the midsole, elevating the foot with a 12mm offset to prevent Achilles irritation, while the BioMoGo DNA cushion lines the arch profile for a soft and springy feel.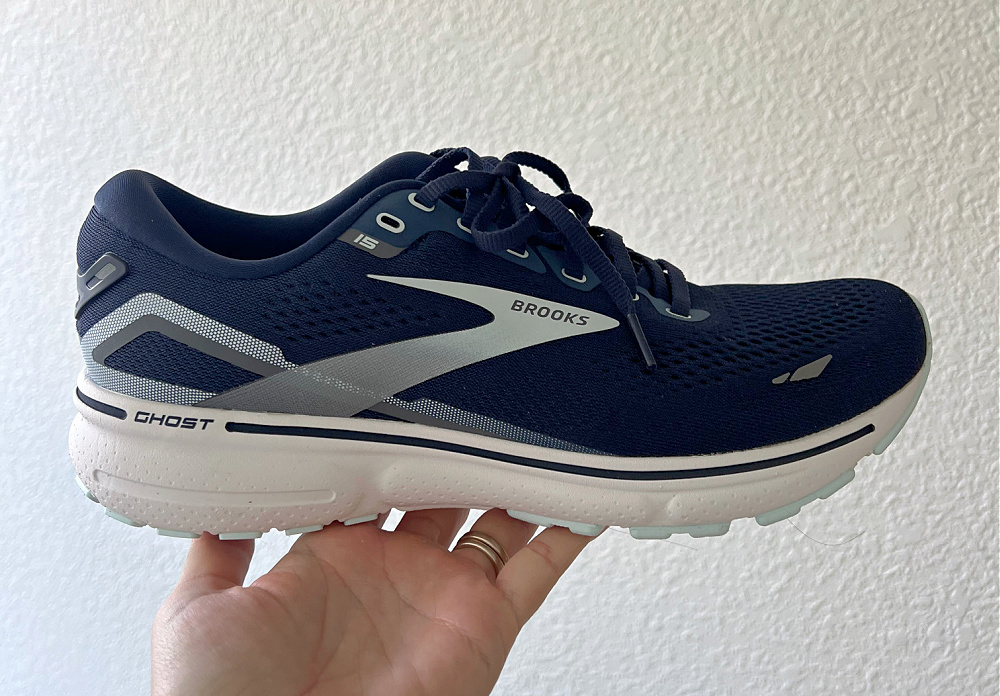 You can take advantage of the Ghost's responsiveness when running long distances every day, doing tempo training, or running faster. It has just the right amount of bounce to make your hips, knees, and arches feel good.
The Segmented Crash Pad and the cushier midsole work together to make it easier to move from landing to toe-off. It is one of the best everyday running shoes for high arches because the Segmented Crash Pad and 100% DNA loft foam do a great job of absorbing shock at the heel and forefoot.
Plus, the Ghost has a sleeker upper made of engineered mesh with 3D Fit Print on both sides to cradle your foot in all the right places with the right amount of stretch and structure. The material is so soft and light that it almost feels like nothing when you put it on your feet.
It's one of the best shoes for anyone with high arches, and I highly recommend you check it out.
Ready my complete Brooks Ghost 15 review >>
What does the heel drop mean?
I often recommend a lower heel to toe drop, but for those who do have ankle issues you'll often find better support from a slightly higher heel drop, which is why many of the one's listed here are over 10mm.
Heel drop is the change in height of the shoe from the heel to the toe. This is different than the stack height, which is how tall the shoe is.

High Arch Shoes for Daily Movement
One of the key points in most shoes above is their ability to help with overpronation. The excessive inward roll of the foot due to high arches.
It is often important to wear shoes with this kind of support throughout the day as well. You want to ensure your foot isn't collapsing inward during the rest of the day while standing or walking either.
Barefoot Walking for High Arches
On the flip side there is some evidence that spending time walking barefoot could be good for you as well. It helps force all of the muscles in your feet to work and in running is a quick reminder to place your feet under your hips rather than reaching out and heel striking.
Barefoot supporters have the right idea in saying that we want to build stronger feet! Checkout the exercises below!
Insoles for High Arches
In addition to running shoes, you may find benefits from running insoles. A custom made orthotic is great for those with very high arches to ensure it's a good fit and many of those will last for years.
How do You Know if You Have High Arches?
One of the easiest at home tests is to place a piece of paper on the floor, dip your foot in water and then step directly on to the paper. Lift up your foot and compare it to this chart to see what foot type you have.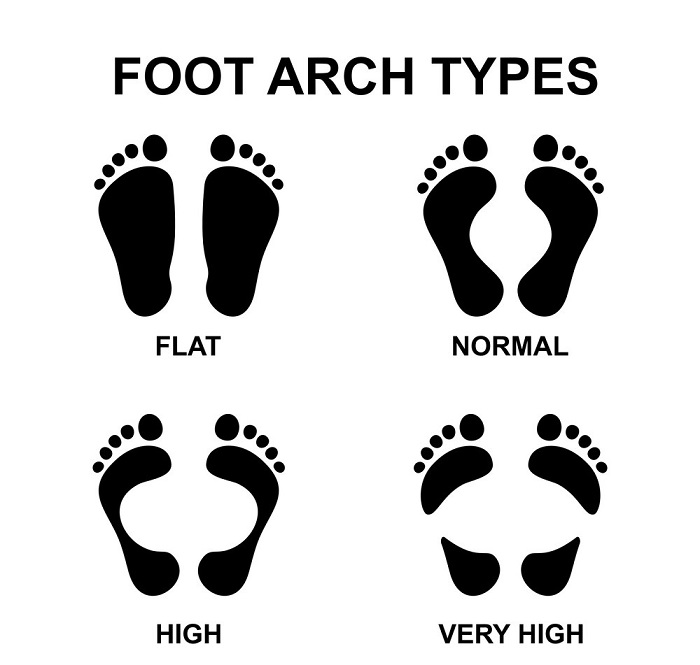 A few of the common issues related to running with high arches:
As noted above, you'll need to determine if your high arches are resulting in your foot rolling more inward or outward during running. Both are equally viable options and simply seem to impact people differently.
Either roll will place stress on the knees and ankles, but require a slightly different shoe.
Are high arches good for running?
You might assume that because flat feet can lead to issues, high arches are better. But that's not the case. You are equally likely to have issues with foot landing and rolling if you don't have the right support.
A high arch means your foot without support will excessively fall inward with each step. This changes the alignment of your leg placing a great deal of stress on the ankle and knee.
Exercises for High Arches
Some of what we want to do with these exercises is stretches that will help with the fascia running along the bottom of the foot. It's going to ensure the foot can move easily through the running range of motion.
Secondary to that, we're always looking for movements that improve our strength and stability to help keep the ankles and knees aligned.
Band Stretch
Seated with legs extended in front of you, loop a yoga band or towel around the ball of your foot and then grasp in both hands. Slowly pull back so that you feel a stretch through the foot and calf.
Foot Massage
Whether you have a massage gun or just a PT ball, spend some time working on the muscles of your feet each day.
Heel/Toe Walks
Standing straight rock back on to your heels and walk forward 10 steps. Then raise up onto your toes and walk back 10 steps. Start with 1 minute and build up to 3 rounds.
Big Toe Extensions
Have you ever tried to move your toes independently? More strength in your toes means they grab the ground for a push off and that's part of what we're working here along with tiny muscles.
Standing with feet firmly planted, try to pick up just your big toe. Repeat 30 times per foot. You should notice the more you do this it eventually becomes easier to move just your big toe.
Core Focused Strength
From here you need to ensure you have hip, glute and ab strength (aka your core)!
Looking for more running shoe information?
Other ways to connect with Amanda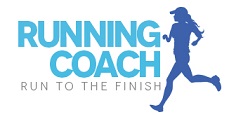 Instagram Daily Fun: RunToTheFinish
Facebook Community Chatter: RunToTheFinish
Sign Up to Receive a Weekly Newsletter with Top Running Tips and Laughs