Sometimes I'm glad I don't know what I'm getting in to when it comes to running…
For example if you'd told me in 2002 when I crossed the finish line of my first race ever, the Rock N Roll Nashville half marathon, that I would then begin running 1600 miles a year I would have flipped my lid and shut down the whole running ball game.
On the other hand, over the years I've learned a few things that would have saved me a lot of angst, injuries and time. Since many of you have been sending in questions about how to have your best race, I thought they might be helpful!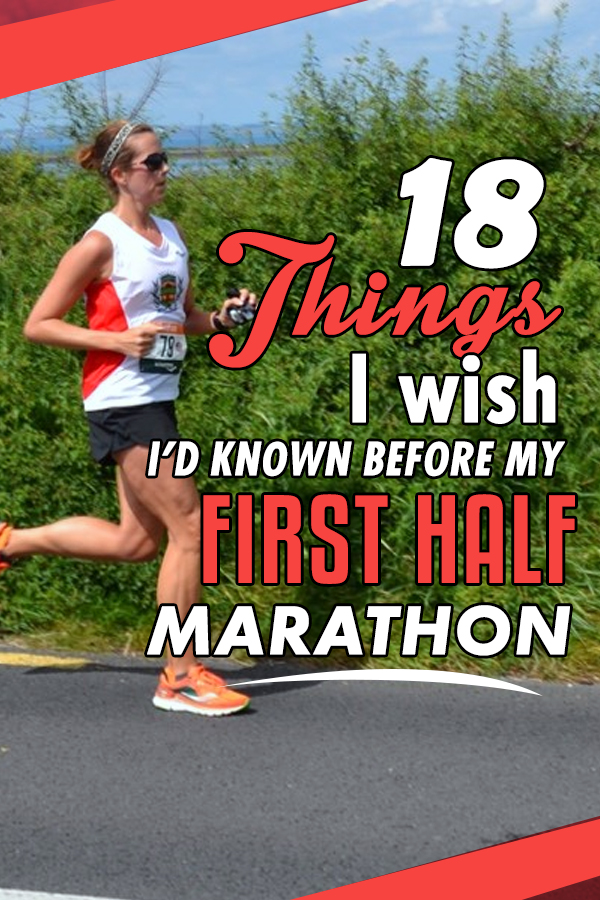 18 Things I Wish I'd Known
Most of these lessons apply to running any new distance, but are one's that I found especially pertinent to the half marathon. Obviously after 15 years running, I have a LOT to say on the topic, so there's tons of links to more information for you to dive in to the things that are most helpful for you to have your best race!
Slow Down
Push yourself, it's race day after all, but when you find yourself hitting paces you never saw in training take a breath and reel it back in. It's easy for even experienced runners to get swept up in the excitement of the thousands of runners around you. You have no idea what their training looked like, so you don't have to keep up.
It's way more fun to be passing people at the end, than praying it was over.
Read more on learning to pace yourself >>
It's Supposed to be Fun
Remember that you signed up for this whole crazy thing to have a fun goal that would keep you motivated. While you are going to push yourself just a tad harder on race day, it's not supposed to be miserable and in fact you might find you actually love it.
Everyone talks so much about what hurts or what didn't go well, that I think we forge this whole thing can be a whole lot of fun!
Read more on managing race day nerves >>
Race Nutrition
Realize that good nutrition planning is not just for the elites and you can't wing it on race day. It's about being well hydrated in the days leading up to the race, getting your electrolytes balanced and learning what fuel works for you during the run.
Read the myths of carbo-loading>>

Packing Checklist
Get totally anal retentive about planning what you are bringing to the race. You can certainly buy things last minute at the expo, but save yourself the anxiety by having your perfect gel, socks and any potential variation of weather outfit available. Folks who have done the Disney World Marathon will tell you they always pack thinking it's a Florida race and have been surprised at the start more than once with a 30 degree day…no fun without any warmer clothes.
Print out this great half marathon packing check list >>
Throw-away Clothes
Swing by Salvation Army the week of the race. The idea of throw-away clothes sounded preposterous to me, but this makes the start line experience far more enjoyable. You may be outside in cool or wet temperatures for hours before the race begins, keeping your body warm preserves much needed energy.
If it's not a cold race, you might only need some gloves that you can toss and trust me they are worth the $1 to buy! Tuck them in your shorts if you warm up, just in case you turn back in to the wind.

Banned Music
A lot of the courses say no music, so like a rule following girl I would show up to find tons of people with headphones. Realize that they have it for a good reason, but if it's not a trail race and you can run with 1 ear bud and really need music they likely won't say anything.
How to drink on the run
First, remember you don't have to drink at every stop or drink the entire cup. Dump some out if it seems too full then pinch the cup, so the side creates a point and sip. Guzzling rarely leads to a happy stomach.
Know someone gearing up for their first #halfmarathon - share these tips!
Click To Tweet

Running Shoes
Get fitted for good running shoes. The one's you bought from the department store may have worked fine in the past, but they aren't suited for the increased mileage you'll be covering. Don't: Let the shoe store talk you in to a shoe that isn't comfortable just because of a 30 second treadmill analysis of your gait.
Learn how to find the right running shoe
>>
Ego Check
Check it at the door because you'll find yourself getting passed by people older, fitter, taller, shorter, thinner, heavier, with strollers and none of it matters.
Quitting
Get real about the fact that during training and the race you will feel like quitting. While you should be fired up for your first half marathon, a bit of realism (not fear) makes this moment something you can move through.
Give yourself a reason to quit (like not putting in the proper amount of training). Get focused on all of the reasons why you want to cross that finish line and how it will feel to say "I am a marathon finisher".  
Spectator Plan
Plan ahead to know what your fans will be wearing and where they hope to be. It's often easier for you to spot them than the other way around. I definitely missed friends at those first races because I thought they would certainly see ME.
Weight Gain
Recognize that distance training requires appropriate fueling. Like many runners, I started running to lose weight. I assumed that marathon training would be a great way to speed up the process. It isn't; marathon training leads to increased hunger and feelings of food entitlement.
Running 16 miles is pretty amazing, but it doesn't mean you can overeat on pizza, cookies, bagels and other high carb foods every day of the week.  High quality food keeps training hunger in check and provides energy for your runs.
Read more on running and weight loss >>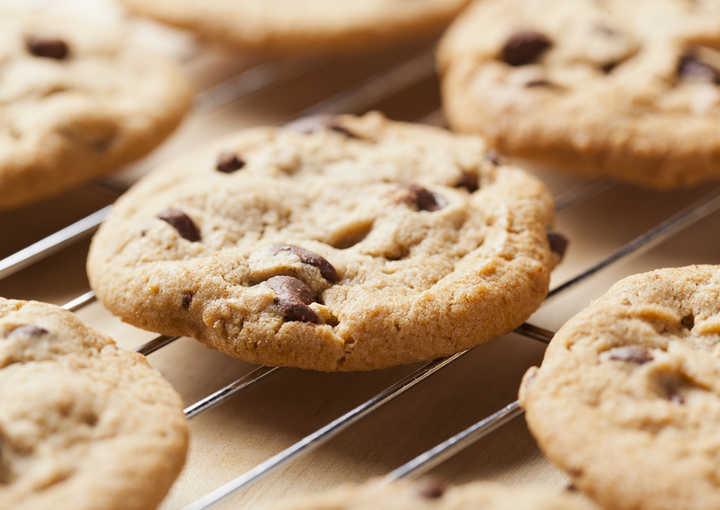 Chaffing and Blisters Are Avoidable
On race day you may suddenly find yourself chaffing in places you didn't even know existed. Put Body Glide on every conceivable inch of the body, not just select spots like your thighs, but on race day get in between every toe, under every arm, and even around your waistband. It's worth it.
Read more on all the tips to try and avoid them >>
Rain Isn't So Bad
Watch the weather so you can plan your race day outfit and throw-away gear, but after that stop worrying about it. My first race was in the rain as have been many that followed and once you start running the rain can actually be a great way to keep from getting too warm…on a cold day it's just another part of the race.
Plus once you cross that finish line, you feel just a little more bad ass and hey, that's half the fun too.
A rainy race day isn't so bad and 17 other things I wish I'd know before my first race Click To Tweet
Run Solo
Practice running solo at least once a week during training. If you always run with someone and find yourself solo on race day it can immediately throw off your entire day. Know you can rely on yourself.
Read more on why you should run solo >>
Never will I Ever
Realize you'll likely find yourself swearing off a certain race or distance in the later part of the race and possibly even after the finish line. After the moment wears off you'll find either a sincere joy at the results of months of hard work or a desire to redeem yourself for having not learned some of the lessons listed above!

Recovery
Spend time learning about recovery. Compression pants, ice baths, sports nutrition, all of these things ensure that during training you can continue putting in the miles and after the race you can resume training without too many days of walking down stairs sideways.
Whether it was the best or worst experience of your life there is often a desire to get right back to training, but your body won't be ready right away. Those who do jump back in often find themselves injured within a few months. A few extra easy weeks are worth avoiding months of frustration.
Read the complete post race recovery guide >>
Everyone is a Coach
Finally, it's important to know that every runner you meet will have an opinion about how you should train, what to wear, what to think; it's great to listen to all of the advice, but after that you need to decide what fits your personality and then stick to a plan.
And if you really need a coach, then work with someone who understands you! I do offer one on one coaching to a few people each year.
Other training tips series: How to think like an elite runner, 27 tips to get a great race day photo and race day etiquette.
Anything you wish you'd known before your first race?
Any questions you still have about race day?
Other ways to connect with Amanda

Instagram: RunToTheFinish
Facebook: RunToTheFinish
Photos: Most photos from taconicrr Flickr.