When it comes to running leggings for women, where do you even start?! The sheer amount of running leggings on the market now can be overwhelming, especially when you start wondering is it worth the price?
Beyond that there are a lot of other things to consider from fabric to fit and from length to color, and more. Regardless of whether you're training for a 5k or marathon or just enjoy running for a multitude of other reasons, gear matters.
We want to ensure your running tights prevent chafing, support you, breathe and why not look great in the process?!
I've tried a ton of leggings in my many years of running and still regularly experiment. Hopefully the list I've curated will help you find the right pair of leggings for you!
14 Best Running Leggings for Women
Keep reading for a list of some of my favorite leggings based on the criteria shared above. This list isn't all-inclusive, there are simply too many brands and leggings on the market today. But I have tested a great deal of them over my 27,000+ miles of running.
I hope at least one of these tights will meet your running needs.
A fan favorite for anyone who already loves Lulu. You're going to get the expected great fit and performance. These are a little bit thicker material, so better for Fall and Spring cool mornings.
High-Rise
Come in multiple lengths from a 21" crop to a full 28" that hits at the ankle
Multiple storage pockets
Luxtreme Fabric for breathable, sweat-wicking, low-friction stretch and support
Sizes 0-20
I've had really great luck with the Nike winter tights for any of my runs where it's cold, but not windy. Let's be honest I can pull on thermal tights when it's 40 and love it, but they are great for runs in to the 20's as well.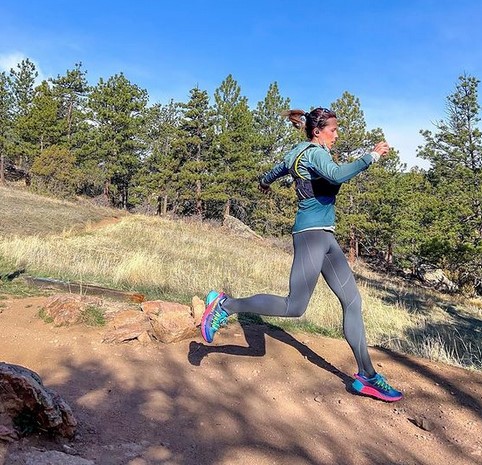 Mid-Rise
Soft, lightweight fleece provides breathable warmth
Mesh hip pockets and zippered waist pocket
Nike's Therma-FIT technology manages your body's heat to keep you warm
Sizes XS-2XL
Athleta always seems to have gear that just feels really great to pull on. But I'm also a big fan of their size ranges which means anyone can find a good fit for their workout.
I freaking love these running shorts with a phone pocket, so why not snag them in full length for cooler days.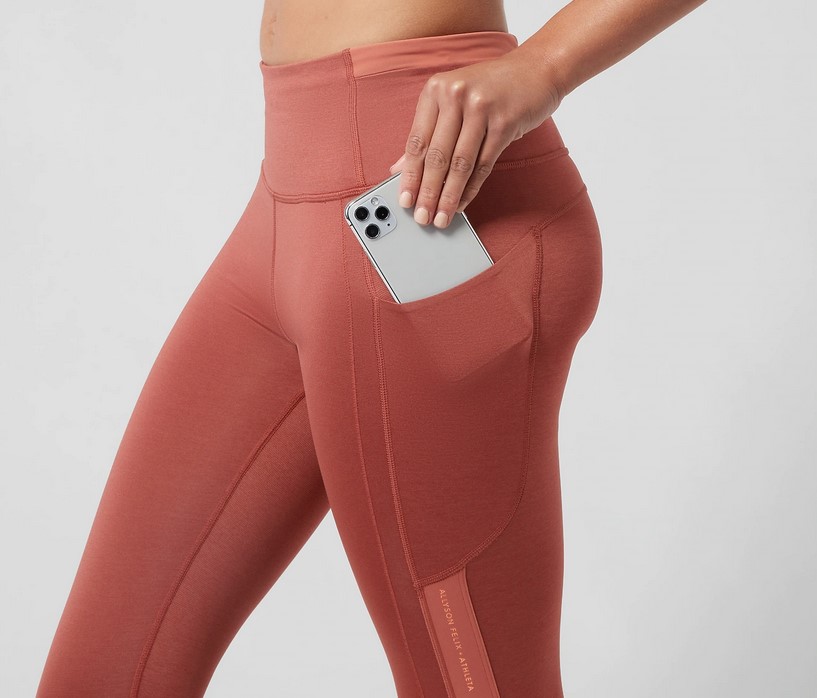 High-Rise
⅞ length with multiple inseams
Side stash pockets with waist drop-in pocket
SuperSonic fabric made from polyester and lycra for supportive compression and sweat-wicking
UPF 50+ rated
Sizes XXS-3XL
I've used CW tights for over a decade. They are often my go to during marathon training when the miles pile up and I'm feeling sore legs, but are also truly valuable for dealing with IT Band issues or providing a little knee support.
Not a traditional running legging for women, but one that I'm glad to have available. They are a thicker fabric and last for ages.
Wide double-faced waistband to support your core
CW-X EXO_WEB fabric made of nylon and spandex provides support to targeted areas
Graduated compression designed to increase blood flow, muscle support, and stability and shorten recovery
Sizes XS-XL
I have used UA gear for years. It's easy to find on Amazon or at Dick's Sport Goods and it lasts. You may not get quite the same fashion or flattering fit, but it's quality gear.
High-Rise
3 inseam lengths
Super-light HeatGear fabric provides coverage while being sweat-wicking and quick-drying
No-Slip waistband that keeps your pants in place
Quality at an affordable price point
Sizes XS-XXL
Best Leggings in Colors and Patterns – Sweaty Betty Power ⅞ ($100)
If you've ever wanted a real bum sculpter they do love to promote that as a feature! I've found them to have a good fit, and they definitely stay put when I place my phone in them. I'm not sure if they sculpt my bum, but they do feel light weight and a bit like compression.
I'm not a patterns person, but they do hide sweat really well!!! And mine in black are well worn.
High-Rise
Comes in numerous colors and patterns from the classic black to bright red to leopard print and geometric designs
Comes in both ⅞ and full length
Side pockets and zippered waist pocket
Supportive polyamide/elastane fabric that is soft, supportive, moisture-wicking and sculpting
Sizes XXS-XXL
If you love a good fashion legging that performs then Free People is often top of the list. It's something you can wear for athleisure as well and feel good.
High-Rise
⅞ cropped to hit around the ankle
Perfect for everything from runs to HIIT to yoga
Polyester/Spandex fabric is sweat-wicking, ultra-compressive and squat-proof
Sizes XS-XL
Ok if I'm being honest, I know a lot of you voted FP, but I prefer Sweaty Betty Power Leggings. It's got some serious bum boosting power and they often have better sales.
Super soft and lighter weight than the swift, these can be a great option if you prefer tights for most runs. From the treadmill to outdoors, you'll get that great shaping of a Lulu legging along with the side phone pocket. Now a must for me!
NOTE IT MUST SAY POCKETS. They have a lot of styles of this and only some have pockets, I guess not everyone loves a pocket like I do.
High-Rise
Come in multiple lengths from a 19" crop to a full 28" that hits at the ankle
2 side drop-in pockets large enough for a photo and 5 drop-in waist pockets
Nulux Fabric offering weightless, sweat-wicking, quick-drying, breathable coverage and stretch
Tight waistband with drawcord to keep them in place
Sizes 0-20
A more traditional slick fabric feeling, these are a great option for performance and holding that phone in place. Instead of along a side pocket, there's actually enough space in the back pocket. While your phone may not be as easy to get out on the run, it can be more comfortable for many to sit on the low back.
High-Rise
⅞ length
3 pockets, including two side drop-in and a waist pocket in the back
Added ventilation throughout
Sizes XS-XXL
Best Running Tights with Reflective Details- Brooks Run Visible Tight ($130)
These running tights are stylish, flattering, and safe. With 3M Scotchlight reflective hits on the thigh and shin, you can wear these in low light or after dark on short winter days and still be seen.
However, that does not mean these leggings are not appropriate for summer! Even when you are working up a sweat, the quick-drying fabric and breathable mesh ventilation zones under the knee keep you cool and dry.
If you want a winter version, they also have this in thermal. Which let's be honest is my preference because I hate being cold and that's a lot of my dark winter runs!
Medium rise
Side phone pocket
Polyester and spandex blend
Bounce-limiting and sweat-resistant phone pocket
Sizes XS – XXL
Janji should be on your list if you are looking for running tights from a company that cares as much about providing quality products as it does about giving back to the community.
Janji makes excellent products while also promoting global sustainability and clean water initiatives. It also donates 2% of its profits to non-profit organizations working on viable clean-water projects in various countries around the world.
Plus, these cold-weather tights are made with Bluesign-certified fabric that is breathable, moisture-wicking, and antimicrobial-treated, so they do not stink.
Mid-rise
Breathable, moisture-wicking fabric
2 deep side pockets to accommodate most large phones while minimizing bounce
Reflective side seams and logos
Minimal waistband
Sizes XS – XL
These are the best running leggings for women who want to accentuate their shape with a flattering style. AND they're available on Amazon, so you don't have to mess with the whole subscription thing!
They are made from Fabletics' most compressive fabric, Powerhold, which lifts your buttocks and gives you all the control you need for a sleeker silhouette.
The four-way stretch fabric is designed to move with you, and it is also squat-proof, so it will not let you down in the gym!
High rise
Three lengths, including short, regular, and ⅞ length
Four-way stretch feature
Squat-proof
XXS – 4X
If you are petite and running tights seem to just run too long for you, then these capri leggings are exactly what you need. Plus, they're made with a durable mixture of nylon and spandex, making them incredibly comfortable to wear for long runs. These are the perfect long-run leggings if you're looking for something to keep you cool.
High-Rise
⅞ cropped to hit around the ankle
Made with nylon and spandex. Nylon makes it feel soft against your skin, and spandex increases durability
Perfect for yoga, pilates, running, trails, and cycling
Sizes XS – XXL
You may notice I'm wearing an On jacket in lots of these photos. That's because I LOVE the quality of their apparel and the jacket gets me through all seasons!
I have found sizing to run just slightly large, so I go for a small in all pieces.
High-Rise
Lightweight soft-touch fabric offers second skin sensation comfortable even in hot conditions
Mechanical stretch fabric vs. the usual elastane
Several drop-in pockets at waist and key loop.
Sizes XS-XL
What We Considered For the Best Running Leggings
There are a few key things to consider when trying on running tights. These include fabric, fit, comfort, and bonus features. Let's talk about why each of these matters, so you can make your own decisions when you come upon a pair you like the look of!
Fabric
Your tights, whether they're capris, ⅞-length, or full length, play a role in temperature regulation in every season. The material should be moisture wicking to help keep you dry in the hottest and coldest of weather.
Fabric thickness is also important. You will want a thicker, fleece-lined wicking fabric for those cold weather running days, but come summer you'll need something lightweight with breathability. Tights with mesh panels sewn in can be a great option in the heat.
Fit
Fit encompasses a couple things, including the rise, the length, and staying power. High-rise leggings have become quite popular, but mid-rise options are still out there. In addition, you don't want to be fussing with your tights while you're running so you need a pair that stays put and doesn't sag or slide down.
Depending on the season, you may want leggings that stop just below the knee, at mid-calf, ankle, or full-length. Some even come in short, regular, and tall inseams to accommodate varying heights.
Comfort
Running leggings serve many functions. They help keep you warm or cool depending on the season, dry, and they can protect against chafing.
The ideal tights should be comfortable. If you're uncomfortable just standing around in them, that doesn't bode well for your run. The last thing you want to be doing on your run is thinking about your pants!
Bonus Features
Depending upon your needs, you might also want to pay attention to a few bonus features of some leggings. Pockets are always a plus, especially ones that can hold a phone, nutrition, your key, or ID and credit card.
If you're an early morning or late evening runner, you may also want to try tights with reflective detailing. These will make you more visible to passing cars in dark or lowlight conditions.
One other feature that can be nice is a drawstring, specifically a continuous drawcord. It can provide just a little extra security to keep your tights where they belong.
Again, this is not an all-encompassing list but some of my favorite recommendations for the best running legging for women.
You can check out some of my other running bottoms recommendations if you're looking for something for a specific season, shorts, for a specific feature like pockets, or for the running men in your life.
Other ways to connect with Amanda
Instagram Daily Fun: RunToTheFinish
Facebook Community Chatter: RunToTheFinish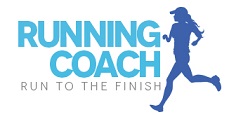 Sign Up to Receive a Weekly Newsletter with Top Running Tips and Laughs