Regardless of your experience level, one key element separates a successful 5K from a frustrating one: how to pace a 5K.
For beginners, it often marks the first time they've reached a race start line, while advanced runners use them as a benchmark to test their fitness and strive for personal bests.
In the realm of the 5K, pacing is not merely a matter of running as fast as you can from start to finish. It is in fact an endurance event, which means you need a plan and the right training to enjoy the day and hit your goals.
In this comprehensive guide, we'll explore the art of pacing a 5K, including insights and strategies that cater to both beginners and advanced runners.
Setting Your 5K Race Pace Goal
A successful 5K race begins with a clear understanding of your goals and a realistic assessment of your current abilities.
It's going to be really hard to have a great race day whether it's your first or you're aiming for that new personal best, if we haven't set some baselines throughout training.
Understanding that the 5K is a unique race distance is crucial. It requires a blend of speed, endurance, and mental toughness. Tailoring your training specifically for the 5K distance will ensure you're adequately prepared for the demands of the race.
First Time 5K Runners
If you'll be participating in your first race then it can feel really hard to know what goal to set. Here are some tips:
Use the Talk Test: A simple way to gauge your race pace is by using the "talk test." During a training run, you should be able to maintain a conversation without gasping for breath. If you can't speak comfortably, slow down your pace. This is going to ensure that you can cover the full distance if that's a big concern.
Training Runs: Pay attention on your training runs to what your average pace is and how you felt when finishing. Did you feel like you could have run farther, did you feel worn out? While you will have a burst of adrenaline on race day, it's not going to make you drastically faster, so plan to run around the average pace you've been doing.
Remember that your first race is just about finishing and setting a baseline!!
Time Trial: If you feel pretty fit and are wanting to push harder on race day, this is an option. About three weeks before the race, consider conducting a timed 5K "test" run or walk, where you are pushing harder than normal. This will give you an idea of your potential race pace. Try to maintain a steady pace throughout the test.
For Runners Ready to Set a PR
If you're an advanced runner, your primary aim might be to beat your previous 5K time.
Here are a few key ways to set that goal:
Start with your existing time and then look at what's realistic to shave off in the time that you have. The faster you are, the harder it becomes to take off time and the shorter the training cycle the harder to take off time. A runner hitting a 5:35 mile for a 17:21 finish may be thrilled to take off 1 or 2 seconds per mile.
Meanwhile if you started at a 12 minute mile, but have been strength training, adding miles and workouts, it's entirely possible to take off a minute per mile.
Throughout training have you been able to increase your speed on high intensity days?
Have you practiced holding your goal race pace in a variety of workouts?
If you've merely decided you want to go faster, but haven't been doing those things then set modest (as in seconds) expectations so you don't blow up in mile 1.
How to Pace a 5K Race
Effective pacing in a 5K is the key to a successful race, regardless of your experience level. Your approach to pacing should align with your goals and fitness level.
Before the race, develop a clear pacing strategy based on your goals. Knowing your target pace and having a plan will help you stay focused and avoid going out too fast in the heat of the moment.
Let's look at exactly how to navigate everything from the start of the race to the finish line.
#1 Warm Up
Don't skip your warm up on race day. Spend time doing your dynamic stretches and walking around, so that when you push off the starting line everything is ready to move.
Advanced runners should spend time doing some running drills like A-Skips, B-Skips and running strides.
Advanced runners may also use this as an opportunity for some last minute fueling with a gel or energy chews. We want as much free flowing glucose for the body to tap in to as possible.
#2 Start Line Positioning
Position yourself at the start line based on your goal and expected pace. Faster runners should move towards the front, while beginners should start further back to avoid being run over.
Remember that starting too far forward may encourage you to overrun the first mile. So if this is your first race, don't be afraid to just back up a little bit. Remember your time doesn't start until you cross the start line.
If you are going for a personal record and it's a smaller race, note that you may be starting much farther forward than you're used to. This is going to ensure you don't get stuck behind someone walking.
#3 First Mile
One of the most common mistakes is starting too fast. Instead, you want to try to get to your goal race pace and not faster. Don't stress if you are a few seconds slow, but do stress if you're 10-15 seconds fast!
The race's initial moments can be exciting. Focus on controlling your adrenaline and sticking to your planned pace, even if others around you are sprinting. I often think to myself that my goal is to pass them later in the race when they run out of energy!
Sprinting from the start dips in to your energy stores and asks more of your muscles than they are prepared to give.
#4 Second Mile
The middle of this race is about really dialing in your mental focus. Stay in the moment, keep checking your breathing, your effort, your form and not letting up. If you started out a bit slow then now you still aren't trying to make up that time, but are trying to be as close to your goal pace as possible.
Remember if you start picking it up now, your body still needs the energy to make it another mile at a pace it may not be used to.
#5 Final Mile
As this mile starts, it's time to check in with your mental stamina and your energy levels. If it's feeling like a bit of a cruise, then now is the time to allow yourself to really pick up the pace and start to push.
But if everything is burning, know that your only goal is to try to hang on. A pace that felt hard but doable in mile 1 is absolutely going to feel much tougher by mile 3 as the body is working so hard.
Repeat your running mantra and keep reminding yourself that it's almost over.
#6 The final kick
If you have any gas left in the tank then when you see that finish sign or cross 3 with just .1 left to go, try picking up your cadence. Thinking about really pumping your arms and moving your feet faster, this is going to help more than trying to increase your stride.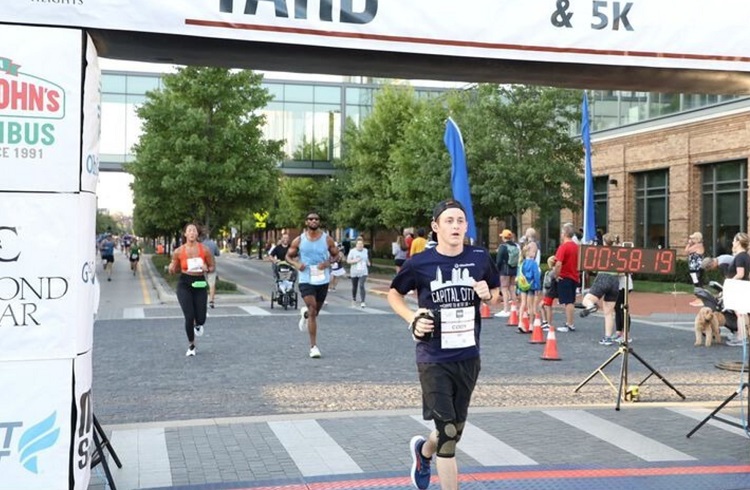 5K Pacing Tips
There are going to be adjustments that you need to make to the overall idea of even pacing or a negative split based upon the weather or if it's a hilly course.
Assume that on a warm day you'll be slowing down more because your heart rate will simply climb higher so much quicker.
And on a hilly course, you will be aiming for an even effort over an even pace. This can help to smooth out the slow down from an uphill and the faster pace coming down.
Beginner Pacing Tips
Starting Conservatively: Novice runners should avoid the temptation to sprint at the start. Begin at a comfortable pace slightly slower than your target, gradually increasing as you gain confidence.
Finding a Comfortable Rhythm: Focus on settling into a comfortable and sustainable pace during the initial kilometers. This helps conserve energy for later in the race.
Pacing Through Splits: Divide the race into manageable segments, such as per kilometer or half-mile splits. Use a GPS watch or pacing markers to monitor your progress and adjust your effort accordingly.
Advanced Pacing Tips
The bigger your goal the more exacting your race planning needs to be.
Calculating Race Pace: Advanced runners can calculate their ideal race pace based on training data and fitness level. Aim for precise pacing to maximize performance.
Plan the Tangents: Look at the course in advance and find the tangents so you are running the shortest line possible. And know that races with lots of turns are going to impact your pace as you need to slow down and speed up.
Adjusting for Terrain and Conditions: Account for hills, wind, and weather conditions when planning your pacing strategy. More so than someone looking to finish, if you are trying to take seconds off per mile then all of the little things become really important. Your training should have mimicked the race course and you need a plan to keep as cool as possible in the heat.
Mental Strategies for Maintaining Pace: Develop mental techniques to stay focused and maintain pace during challenging moments. Visualization, positive self-talk, and staying relaxed are all valuable tools. Test these out during your hard workouts.
5K Pace Chart
Trying to figure out your per mile or per kilometer pace? Checkout this chart to help.
How to Progress Your 5K PR
Remember that each race is a chance to learn and progress. Part of that means taking time for post race analysis.
Break down your race time by analyzing your splits and mile or kilometer markers. Identify moments where you felt strong and moments where you struggled. This can help you pinpoint areas for improvement in your pacing strategy.
It's also a good chance to help you determine if you set a realistic goal based on your training, if you were playing it safe and what you want to change in your next round of training to improve more.
As a runner or walker, long-term progression is the key to continuous improvement and achieving your fitness and performance goals.
Looking for more race day tips?
Other ways to connect with Amanda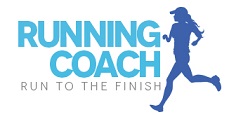 Instagram Daily Fun: RunToTheFinish
Facebook Community Chatter: RunToTheFinish
Sign Up to Receive a Weekly Newsletter with Top Running Tips and Laughs