When you're heading out for a long run, training session, or race, it's important to have a tried and tested nutritional plan. This plan may include hydration, gels, chews, or even whole foods.
A solid nutritional plan ensures you can continue to not only perform but perform well for the duration of your workout or race.
Gels are an incredibly popular option for distance athletes. They're highly portable, come in a wide variety of flavors from a wide variety of brands, and contain valuable ingredients that keep you going strong when you need it most.
However, not everyone likes gels (or maybe they don't agree with you) and that's ok because there are a ton of options on the market that can work just as well, like energy chews.
So what should you use? What are the pros and cons of chews over gels? What are the best chews to choose from? How many chews do you need to use?
Keep reading to learn more!
Energy Gels vs Energy Chews
As I mentioned, energy gels certainly are a popular option for on-the-go nutrition. But they're not always a good fit for everyone. If you want to try chews, let's look at some of the key differences before we dive in to the options.
A few reasons you might choose gels over chews
Quick higher source of carbohydrates
Easily portable, usually smaller package
Some have a combination of sugar types for digestability
Can use options like spring energy gels or Huma gels which are more natural
No chewing needed while running
I'd be remiss if I didn't at least mention a few potential cons to consider regarding energy chews.
Because they're often gummy-like, they may stick to your teeth. Another challenge may be the packaging. It may be difficult to get them out or the packaging just might be larger and bulkier to carry.
Finally, depending on their contents, specifically in regards to carbs, you may have to carry more chews than you would gels to get the equivalent nutritional impact.
Reasons you might choose chews over gels:
While the purpose is the same and they may contain some of the same ingredients as gels, energy chews are different from gels in a number of ways. Ultimately though, the goal of using them is the same: to supply you with energy and nutrition when you need it.
What are some positives of energy chews? Well…
Texture: Some are pretty close to your favorite gummy candy.
Taste: They're often sweet, just like candy.
No Mess: Unlike gels, they're often easy to take, chew, and won't leave you sticky.
Digestion: They may be easier on your stomach and not require water when taken.
Amount: You may not need to take an entire package at one time.
So if you're someone who doesn't like gels or wants to try something different, energy chews may be a good option.
What to Consider When Choosing Energy Chews
In your quest to find an energy chew, there are some things you should consider when making your choice(s).
As I mentioned, you may need to carry more chews than you would gels so you should pay close attention to packaging. Is it big and bulky? Could you transfer them to something else to make them easier to carry in a pocket or a pack?
Other things to consider include flavor and consistency. Honestly, you're more likely to take them if you enjoy the flavor(s) and can tolerate the consistency and texture. Just like with gels, you may like some better than others.
Finally, you should evaluate nutritional content.
How many carbs are in a chew or an entire package? How many do you have to take at once for a serving? What type of sugar is used? Are there electrolytes, amino acids, caffeine, or other additives?
10 Best Energy Chews for Runners
Below you will find 7 different chews to consider for your nutritional needs while exercising. These are not the only options out there, but hopefully these at least give you a starting point. Maybe one or two will be a good fit for you!
(Please note, these are in no particular order.)
CLIF BLOKS are made by a company you're probably already familiar with thanks to the ever-popular CLIF Bars (another energy dense option for hiking or biking).
CLIF BLOKS come in a wide variety of flavors and provide a quick, easy, bite size and portable way to supply energy on the go. A serving size is 3 chews and each packet contains 2 servings. You can take these before and during activity.
The bloks come in caffeine and caffeine-free options, they're easy on the stomach, are gluten free, and it's easy to determine how many you need to consume. They also offer options with increased sodium.
One con to CLIF BLOKS is that they should be taken with water so you'll need to either carry water with you or time them for water stops at races.
Serving Size: 3 Chews
Calories per Serving: 100
Carbs per Serving: 24 g
Sodium: 50-100 mg (depends on flavor)
Cost: $3.29/1 or $52.49/18-pack
Flavors: Black Cherry (caffeine), Strawberry, Salted Watermelon (2x sodium), Mountain Berry, Tropical Punch, Orange, Margarita (3x sodium), Citrus, Cran Razz, Ginger Ale, Spearmint
For those who prefer a fun twist to their energy supplementation, Sport Jelly Beans offer a unique and enjoyable option. These chewy jelly beans not only provide a burst of carbohydrates but also include electrolytes to help maintain proper hydration levels during runs.
Flavored with real fruit juice and come in a resealable bag, I'm all for whatever little thing helps you to fuel more! And for many athletes this will do it!
In addition to their regular quick energy Sport Beans, Jelly Belly also offers a line of Extreme Sport Beans, which contain caffeine.
Serving Size: 1 oz (1 package)
Calories per Serving: 100
Carbs per Serving: 25 g
Sodium: 60 mg
Cost: $9.49/6-pack
Flavors: Lemon Lime, Fruit Punch, Berry, Orange, Assorted, Watermelon, Cherry, Pomegranate, Smoothie
Seriously, I have to take a second to throw candy on the list because let's be honest…it's just sugar! What are gels and chews, just sugar!
Personally, my favorite long run treat are cinnamon gummy bears. I LOVE this food and therefore actually look forward to my fueling on Sunday's during marathon training. And that is HUGE because often times nothing sounds good during those long hot runs (part of why I also use liquid nutrition options).
Jelly beans, swedish fish, gummy bears, you name it. I have many a Registered Dietitian friend who says go for it! You can absolutely include these in your fueling rotation!! Just checkout the total carbs to make sure you're hitting your goal.
Serving Size: 5 pieces (3.5 servings per package)
Calories per Serving: 110
Carbs per Serving: 27 g
Sodium: 25 mg
Cost: $15/12-pack
Honey Stinger chews are a quick energy source designed for the body to easily break down. I recommend this brand frequently for runners who feel like they have trouble with other gels.
The bite-sized chews contain 70% of the recommended daily allowance of Vitamin C and use real honey. They also come in some unique and delicious flavors, including one that has caffeine.
The chews are smaller than other chews on the market making them easy to eat and carry. I've also found these packages pretty easy for me to rip open with teeth while on the move.
Serving Size: 6 Chews
Calories per Serving: 100
Carbs per Serving: 23 g
Sodium: 40 mg
Cost: $34.99/12-pack
Flavors: Pomegranate, Fruit Smoothie, Stingerita Lime, Cherry Blossom, Cherry Cola (caffeine), Orange Blossom, Pink Lemonade
GU, another popular and familiar brand, also offers a line of energy chews. They have probably the widest variety of flavors and options with caffeine. Being such a popular brand they are very easy to find, which is a benefit if you know they work with your stomach.
The GU chews contain electrolytes and amino acids and have similar nutrients comparative to the Original GU Energy Gels. They are gluten and dairy free and vegan.
The packages aren't too large and have an easy-tear opening for ease of access.
Serving Size: 8 pieces
Calories per Serving: 90
Carbs per Serving: 22 g
Sodium: 40 mg
Cost: $30/12-pack
Flavors: Strawberry (caffeine), Blueberry, Pomegranate, Orange, Salted Lime, Watermelon
#6 Gatorade Endurance Chews
If you're a fan of Gatorade, then the Gatorade Chews are a must-try.
The energy chews contain 25% of your daily value of B6 vitamins. They're also great for those with sensitive stomachs.
The chews aren't sticky and they're easy to chew. While there aren't a ton of flavors, there are a few to provide variety.
Serving Size: 6 chews (1 package)
Calories per Serving: 100
Carbs per Serving: 24 g
Sodium: 70 mg
Cost: $1.00/sleeve
Flavors: Cool Blue, Fruit Punch, Strawberry, Green Apple
#7 Veloforte – for Our UK runners
If you're looking for something you may not have heard of before, look no further than Veloforte. These all natural energy chews are handmade with real fruit juices and contain electrolytes and almost double the carbs of other energy chews.
These chews are soft and delicious and make a great alternative to gels. They come in a number of unique flavors too. However, they are very low in sodium, so for me, I'd probably just grab some of number 10 at a cheaper price.
The one con is that these are a bit pricier than other chews.
Serving Size: 6 chews
Calories per Serving: 167
Carbs per Serving: Up to 44 g
Sodium: .3 g
Cost: $7.73/3-pack
Flavors: Lemon and Cool Mint, Citrus and Ginger, Sour Cherry and Guarana, Apple and Cinnamon
Probar Bolt energy chews are a top choice for runners seeking a natural and effective energy boost. These chews are crafted using organic ingredients, delivering a blend of complex and simple carbohydrates that provide sustained energy during long-distance runs.
Packed with essential electrolytes and B vitamins, Probar Bolt chews not only fuel your performance but also support proper hydration and promote optimal muscle function. With a range of delicious flavors to choose from, including Berry Blast and Strawberry, these energy chews make refueling on the go a tasty experience.
Serving Size: 5 pieces (2 servings per pack)
Calories per Serving: 90
Carbs per Serving: 23g
Sodium: 15 g
Cost: $39/12-pack
Flavors: Strawberry, Raspberry, Berry Blast, Cran-Pomegrante, Orange, Pink Lemonade
Skratch Energy Chews have gained a loyal following among runners for their simplicity and natural approach to fueling workouts. Made from real fruit ingredients and free from artificial additives, Skratch chews are easy on the stomach, allowing for quick digestion and absorption of carbohydrates.
The clean and refreshing flavors, such as Raspberry and Matcha Green Tea, make these chews a delightful treat during intense training sessions. Skratch Energy Chews provide the energy you need without any unnecessary fillers, making them a reliable choice for runners focused on quality nutrition.
Serving Size: 5 pieces
Calories per Serving: 80
Carbs per Serving: 19g
Sodium: 35 g
Cost: $24/10-pack
Flavors: Blueberry, Matcha + Lemon, Orange, Raspberry, Sour Cherry (caffeine)
#10 Fruit Snacks
Yup, once again you can go for some foods you already know and get in the carbs!
However, it's important to note that Welch's Fruit Snacks lack some of the essential electrolytes and specific performance-enhancing ingredients found in dedicated sports nutrition products.
Therefore, while they can serve as a temporary energy source, they may not offer the same level of targeted fueling and recovery benefits as specialized energy chews designed for endurance activities.
These are a great option if you're already sipping an electrolyte drink and just need to get in more carbs for that long run fueling!
How Many Chews Do I Chew?
This is all great, but you're probably wondering how to know how many energy chews you need to eat. This all depends on the contents of your chosen energy chew.
The recommendation for sustained efforts is 30-90 carbs per hour for exercise over 90 minutes. Gels usually have 20-30 carbs each.
As you can see from my examples above, each product is different. But a little simple math is all you need.
Let's take the CLIF BLOKS as our example. There are 24 grams of carbs in 3 bloks, which is just under the recommended 30 gram minimum per hour. Simply adding one more blok easily brings you to 32 grams.
If you're running a marathon and you're pacing for a 4 hour finishing time, at the very minimum you'll want to consume 120 grams of carbs over the course of the race. With 4 bloks equating to 32g, you'll want to eat at least 16 bloks for a total of 128 grams of carbs.
While that's on the low end, if you're new to fueling you'll want to work up to the higher amounts over the course of your training.
Without getting too complicated, if you're also using a carbohydrate drink, you'll want to take that into account too.
Practice Your Race Day Fueling
Now that I've shared all about energy chews, I want to leave you with one final reminder.
As with any nutritional plan, make sure you test everything out prior to race day. It's never a good idea to try new things during a race, regardless of distance.
Checkout our detailed podcast about marathon fueling to help give you more ideas on how much you need and how to practice.

Use your training runs to make sure your chosen nutrition doesn't irritate your stomach. You can also use these runs to test out when to take your chews or other nutrition. If you're trying to up your intake, you may need to train your body to get used to the increase.
Don't be afraid to mix and match, especially when out there for those long runs. You may find a wide variety of products, be it carbohydrate drinks, gels, chews, and whole foods provide what you need for success.
Looking for more training tips?
Other ways to connect with Amanda
Instagram Daily Fun: RunToTheFinish
Facebook Community Chatter: RunToTheFinish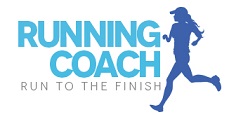 Sign Up to Receive a Weekly Newsletter with Top Running Tips and Laughs