Have you ever heard of training in the grey zone? One way to classify this is often training in Heart Rate Zone 3.
Most newer runners struggle with the idea of slowing down to get faster and therefore spend a lot of easy runs in Zone 3, instead of Zone 2. The result of this as an athlete is feeling slightly overtrained, never having enough energy to go really hard on speed days, struggling to increase total mileage and eventually injury.
The overall concept is exactly the same for the bike and cyclists, but we've seen data that cycling may run roughly 10 beats lower for the same effort. It's all about intensity levels and the specific goal of the workout adaptations we're trying to achieve.
Today we're going to talk more about what this means and how to use the HR Zones to help you figure out what type of training you should be doing.
What are Heart Rate Zones?
There are 5 Heart Rate Training Zones which are designed to correlate to different training intensities. The bottom end of this range is your resting heart rate and the top end is your max heart rate.
While many formulas use 220 minus age to determine your maximum HR, the ideal way is through a VO2 Max lab test. This is the only 100% accurate way to set up your training zones to be fully customized to your body.
Of course, that's not always an option, so start with the formulas for maximum heart rate and then set up the zones on your watch for you.
Rather than training at a pace that feels hard or easy, you let your heart rate determine the speed and the quality of the workout. Your body knows when it's working hard, even if you think the pace means it's not.
Here is a rough outline of the 5 target heart rate zones for different workouts:
Zone 1: Active recovery workouts
Zone 2: Easy Runs
Zone 3: Tempo runs, often half marathon or marathon goal pace
Zone 4: Interval training, 5K, 10K paces
Zone 5: Sprint and high intensity interval style workouts, final moments of a race
Checkout this complete guide to Running Heart Rate Zones to understand them all. Today we're going to focus specifically on Zone 3.
In order to truly train with heart rate zones, I recommend getting a good HR chest strap. They are always going to be more accurate than your wrist based heart rate monitors.
What is Zone 3 Training?
Zone 3 training is designed to develop your ability to run bother farther and faster at the same time. The key to this during training is that it's done with very specific workouts to avoid overtraining.
Tempo Runs – teaches your body and brain how to lean in to the discomfort, but for short periods
Goal Pace Workouts – doing specific miles during a long run at either marathon or half marathon pace
Build up of lactic acid begins to occur – allows you to mentally work on that discomfort and the body will adapt to help clear it out
You should NOT be in Zone 3 for your easy runs. If you slip in to it for a minute or so no freakouts, but it's a sign to pullback and slow down to keep the effort easy to your body.
When you begin running in Zone 3 on easy days we call this grey zone running.
You aren't running slow enough to get the endurance training benefits of an easy run and you aren't running hard enough to get the fast twitch benefits of a speed workout. This is why we discourage you from using pace a determination of how hard to do your easy runs.
Easy is not a pace.
Why Easy Runs are Zone 2?
At 60-70% of your max heart rate, zone 2 runs should make up the bulk of an endurance athletes training plans. It is during these runs that you are building your aerobic capacity.
The heart and lungs are both getting stronger, which means you are more efficient at pumping blood and oxygen to the muscle fibers. As you continue training here, the body also learns how to become more fatigue resistant…but again that happens by training at this EASIER effort level.
Zone 3 is just enough harder on the body that it causes more breakdown during the training session and requires longer for complete recovery.
During an easy run your body is learning how to rely a bit more on fat than carbohydrates for fuel, which is going to help prolong your ability to run farther. In Zone 3 the body starts to move in to that speed zone and transitions to using more carbohydrates for fuel, which means you need to fuel a lot more often to prevent hitting the wall.
In terms of a running RPE (rate of perceived exertion) this feels like around a 4 and you can easily speak a few sentences at a time.
How Long Should You Train in Zone 3?
Initially you may only be set to train in zone 3 for 5 minutes as part of a speed workout. As your training plan progresses and your body continues to adapt to the workload, tempo runs will increase to longer periods of time. Most are capped at 20 minutes and may be done as repeats.
Meanwhile miles at marathon goal pace will also build up for longer periods from just minutes at goal pace to miles.
The duration of time spent is very specific to each athlete and rarely used by new runners aiming for that first marathon because it's far too easy to overdo these miles.
Is Zone 3 Junk Miles?
I dislike the term junk miles because it tends to imply mileage with zero value. And for a lot of runners they tend to think that means slower, easy mileage.
Instead, what I want you to think about is are you doing easy runs in Zone 3 and therefore making them harder than they should be. They still aren't junk, but they are breaking your body down faster than necessary and inhibiting your recovery.
Hopefully this quick breakdown of zone 3 training and different intensity levels helps you to better understand when to use it and how not to overdo it.
Looking for more heart rate training?
Other ways to connect with Amanda
Instagram Daily Fun: RunToTheFinish
Pinterest to find more Running Tips: RunToTheFinish
Facebook Community Chatter: RunToTheFinish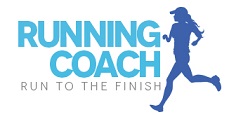 Sign Up to Receive a Weekly Newsletter with Top Running Tips and Laughs