Gentleman might be more accustomed to talking about joggers nipple chafing, but it can happen to any runner! Any fabric that is rubbing as we get sweaty can cause friction and thus chafing.
Listen if runner's can have long conversations about bathroom habits, what to eat to avoid GI issues or how many times we hit the porta potty before a race… I think we can handle this discussion!
More importantly, let's make sure that this painful issue doesn't happen to you again with some keys to prevent it.
What is Runner's Nipple?
Nothing is going to run a long run or race day faster than a searing burning pain. This issue can start and escalate quickly. In fact, it's less likely to be something that happens over multiple runs than something that gets tremendously worse on one specific day.
Nipple chafing starts with a burning, stinging sensation that can be pretty uncomfortable, to say the least. It can progress to pain, irritation, and even bleeding, which can sometimes make running feel unbearable.
This is most commonly observed in male long distance runners who are wearing shirts made of rough materials, like cotton, or after long runs in cold temperatures. Nipple chafing is less common among female runners thanks to the soft cushioning in sports bras, but they're definitely not immune to it.
Symptoms of Runner's Nipple
The common symptoms of runner's nipple are pretty hard to miss:
Once it starts during a run, it's only going to continue getting worse. You'll need to focus on ways to reduce pain before your next run and prevention to keep it from coming back.
What Causes Jogger's Nipple (Nipple Chafing)?
Chafing is caused by friction between skin and fabric rubbing together. It's magnified while running due to the moisture and salt of our sweat.
This is the same thing that's going to cause chafing under the arms, between the thighs, below the sports bra and even on the toes. If you have a hot spot area, then the tips that follow can be useful for all of them.
Any of the following can cause it:
Gym nipples, as it's sometimes referred to, explains a lot of the above. During a workout, our blood flow increases and our hormonal responses increase as well, causing a natural reaction. The muscles below the nipple actually contract, therefore pushing it forward.
One interesting study showed that nipple chafing in runners is the most common marathon malady! And it seems to happen more to people who run over 37 miles per week.
While it's laughable with Andy in the Rabies run, the truth is nipple chafing is painful.
Seeing runners cross the finish line with bloody shirts just makes me wince for them!
5 Ways To Prevent Nipple Chafing While Running
When it comes to any running injury, prevention is far superior to trying to clean up the mess later! Here are some tried and true techniques that can help.
And one thing not to do, band aids!!! I've seen this attempted many times and they without fail start flapping about mid-way through the race which leaves you annoyed and then dealing with chafing for the last half.
1. Use A Good Lubricant
Apply a lubricant prior to all runs (I like this anti-chafe stick best, but Vaseline works too!).
Or you could try adding something like baby powder for an additional layer between you and clothing.
Personally I sweat too much for this to be useful, so I stick with Vaseline which you can get in little jars that make it easy to take to a race or keep in my bag.
2. Choose Running Shirts to Prevent Nipple Chafing
There are some options than can help to reduce the likelihood of having issues. The big key is going to be avoiding rough materials or things that move too much.
But don't think that the shirt means you can skip the lubricate!
You gotta get some glide on those nips before you get going and personally if I were prone to chafing, I'd just slap on the nipple tape because I'm not interested in pain.
3. Wear Seamless Sports Bras
For female runners, I highly recommend wearing compression or seamless sports bras to prevent runners' nipples.
They are meant to fit more snugly which is a great way to prevent any chafing. Fewer seams and stitching also mean there is a lower possibility for irritation to happen in the first place.
4. Use Nipple Tape for Running
Utilize nipple tape for running, nipple guards or other covers is key if this is a common issue.
It is not duct tape, which I have painfully seen used in a pinch during ultramarathons and it's not any of the other common tapes you have around the house because they won't stay put as you sweat.
Nipple tape for running is going to be specifically tapes that are made for wear during activity.
Because RockTape is meant for injuries, it will stay put for a number of days through workouts and showers. Honestly, if it doesn't bother you to leave it on I would just let it go for a few days.
Once you are ready to remove the nipple tape, climb in the shower and lather up. The warm water and soap will help to loosen the adhesive.
5. Use Nipple Guards
If you've heard of nipple guards for runners, they are basically pre-made nipple tape options with a little bit of additional padding. For someone already in pain needing to run, I think they're a great option and are easier to remove than kinesio tape.
They are going to be one time use. I thought they sounded like something plastic you put on, like a runner's toe cap. Umm no.
How Do You Treat Joggers Nipples?
Jogger's nipple is absolutely preventable and some of our treatment plan works for prevention.
But step one is to take care of your current situation which is probably more noticeable after that painful shower.
Pat dry the area (no rubbing obviously!!).
Apply a ointment like Neosporin to prevent infection. This is antibacterial which is key for any skin issue and should provide a little bit of soothing due to the moisture it provides.
DO NOT immediately cover it with a band-aid. We actually want it to get some air to help encourage healing.
If the area is bleeding, then try covering it just until the bleeding stops. You can use one of the LARGE band-aids and put it on a bit loose so there's no pressure.
Daily start applying a moisturizer like Lanolin cream (I actually use this around my lips because they get so dry from my breathing on long runs).
DO cover it with the tape or tips above when you are ready to run.
It usually takes about 5 to 7 days for joggers' nipples to heal, so it's important to not continue aggravating it during this time. Exactly how long it'll take depends on how severe the chafing and bleeding were in the first place.
While you are waiting for it to heal, this is going to be a good time to enjoy some shirtless workouts at home, low key activities like yoga or a light strength workout. You want to avoid additional friction or tons of sweat.
With just 5-7 days off of your training plan, this isn't a big setback. Just ease back in with a few shorter runs, then hop back to where you left off.
What If Runners Nipple Doesn't Improve?
I recommend consulting with your healthcare provider if your nipples are extremely painful, hot, swollen, bleeding, or crusty, or if they don't heal with easy home treatments.
If the area is infected, you may need a medicated ointment or maybe even a prescription-strength antibiotic ointment from your doctor.
Skin issues are just one of the things runners have to contend with but hopefully these tips will help you out! In case, you've got other questions:
Other ways to connect with Amanda
Instagram Daily Fun: RunToTheFinish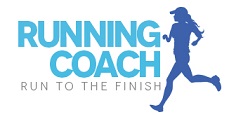 Facebook Community Chatter: RunToTheFinish
Sign Up to Receive a Weekly Newsletter of Tips