Commando or underwear – this may have been the most commented post I've ever put up on Instagram. It turns out that running underwear was a hot topic!
Whether you're looking for bun huggers, women's running underwear or running briefs we're getting ready to dive in and help you find exactly what you need.
Should you wear underwear when running?
If you want to. The results are about 50/50 when asking runners whether they wear underwear or go commando, this applies both to running in leggings and in shorts with a built in liner.
Personally, I couldn't imagine running in soggy cotton underwear, especially during my time living in Miami. But for others it's a comfort factor and so if you feel you need them then this post is for you!
Ditch the cotton which is a breeding ground for bacteria
Wet cotton could be causing body acne
Underwear could increase or decrease your potential for chafing, that all depends on what you wear
Best Running Underwear
In complete transparency, I'm of the run commando camp. So I had to ask around for your favorites and agree to test out some when I might not usually choose to wear them…you're welcome.
We're going to start with the ladies workout underwear. Many of them are very similar so I won't do an in depth break down, but instead share notable features about that style.
What is the best underwear for running?
Stay away from cotton
Look for wicking fabric
Comfortable fit (no riding up, thank you very much)
Anti-microbial or anti-odor is a big bonus to make them last longer
Exofficio
These came up more than any other brand among trail runners and was one I hadn't heard of previously, which I actually think is pretty excellent. If they come up without that standard runner brand name they must be good.

I noticed a variety of styles, so you can get your high wasted to your briefs and even your crazy thongs. Sorry, but if you're choosing the thong I just can't figure out why you won't go commando.
Branwyn
This new to me brand is female owned and I love that.
After testing them out on a some longer runs and track workouts, I can say they felt fantastic and lived up to their reputation of being soft, natural, odor resistant and moisture wicking.
They only offer a few styles, in shades of nude which will fit many different skin tones.
New Balance Breathe Hipster Panty
Besides being called a panty, everything else about this bikini style is right on par with what you need. Cheaper than so many of the other running brand names, a variety of colors and sizes, no tags or side seams to worry about and designed to help eliminate odor (a staple I appreciate in all running gear).

✅The NB three pack wins the best value for price award.
Patagonia Active Undearwear
This was another option which came up repeatedly in the suggestions. I'm guessing it's partly because they make gear that lasts, but also they have a variety of styles from hipster to bikini. Seamless waistband with no tags and quick drying!
Balanced Tech Hipster Brief Seamless
This brand is new to me, but has almost 1400 five star reviews on Amazon and lots of votes for it in the women's running group I polled. Coming in x-small to x-large, I think it's also the biggest size range and color offerings.

It's also the highest nylon count in the listed running underwear, which means it should dry super quick
❎Best for all sizes.
Runderwear
This brand is all about us runners and even offers a women's boy short and merino briefs, giving you more style options to find exactly what fits you.
They have a chafe-free guarantee, which would be HUGE for me in making a selection. Seamless, breathable and "designed to move with your body". Hoping that's their polite way of saying it won't ride up.
Men's Running Underwear
All right gentleman, let's talk! I've often chatted about nipple chafing, what a painful thing you have to deal with, but honestly had to sit my husband down for a little talk about ummm this chafing. From him and fellow runners, I collected these general themes:
Compression shorts are great under regular running shorts
Wicking underwear is also nice, but usually needs to be tight
Under Armour Compression Shorts
These come in both a 6 and 9 inch length, which is useful depending on your height and what you like best. The 9 inch has less chance of ever riding up, but may simply feel too long for some guys.
Duluth Buck Naked Performance Boxer Briefs
Touted as almost feeling like you're wearing nothing at all these fit the light weight bill, but also have anti-odor technology and let's be honest it's a great thing for ALL our running gear.

Running Briefs Bun Huggers
I've given these their own section because they aren't underwear, they're the whole gear! Nothing covering them up, just like a bikini bottom you'd head to the beach in, they're ready to be worn.
My friend and a fellow running coach Toni wore these a lot during her summer training and I honestly just wanted to give her mad props every time I saw it. They tend to be seen mostly in track meets or on the elites in marathons, but truly you can use them anytime if you like them.
Why runners like bunhuggers or briefs?
No seams to deal with, less potential issues to slow you down
Less fabric when it's so hot
More mobility
The two most common brands I see on runners (not in a team uniform) are Tracksmith and Rabbit.
Now that you've got your great runderwear, checkout one of these yearly Underwear Runs to show them off!
Looking for more reviews to find the best things for your run?
Checkout our full page of my must have running gear reviews and guides to save you time searching and money! I share what's worked for me and fellow runners, along with what wasn't worth the price tag.
A few common requests for running accessories:
More gear you want to know about? Let me know.
Other ways to connect with Amanda
Instagram Daily Fun: RunToTheFinish
Facebook Community Chatter: RunToTheFinish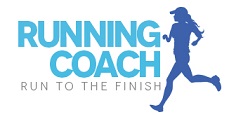 Sign Up to Receive a Weekly Newsletter with Top Running Tips and Laughs