Whether you're trying to tame crazy hair, block the sun or keep the rain out of your face, these are the best running hats that I've found. Like all gear, some things are personal, but I'll try to provide details to help you see which one is best for you.
It's fair to say that since 2001, I've had the chance to slap a lot of different styles on this head and there are many hats that were quickly donated.
In fact, one of the most popular styles the trucker hat, I've found only certain ones to actually be great for running because many hold in too much heat.
In this article, you'll learn what are the best running hats for 2022 broken down into different categories to help you pick the right one for you! You'll also find a buying guide to help you know what you need to consider before buying one.
15 Best Running Hats
Let's break this down in to categories shall we….yes, we shall. Beyond simply taming our hair or blocking the sun, maybe you want a hat that provides a little more reflection or perhaps one with a hidden pocket?!
Best Running Hats for Summer
In my summer running tips, I often mention not wearing a full hat unless you can dunk it in water. That's because we want to allow as much heat as possible to escape from our head and thus the running visor!
There is a standard Fast and Free Hat as well, if you don't love rocking the high pony.
But I like this version because we're getting more air to the head and with the ponytail riding higher it stays off the neck which feels cooler!
It comes in multiple colors, though I admit to being really in love with white running hats.
The adjustable strap will help you to get a good fit, while the interior mesh will help with wicking away sweat. The bill is also a good length to keep sun off the face, which can keep you from squinting and increasing your perceived exertion.
For those who are running in the heat and humidity, I often recommend dipping your hat in water and freezing it overnight. This hat is going to take that to the next level!!
Now you have a pocket specifically for ice during your run! We know that this is a great way to keep down our temperature, plus the hat is extremely lightweight and wicking to further keep you cool.
I'm seriously beyond jealous this wasn't available when I lived in Miami. I am going to be using it for some mid-day summer Colorado runs though! With an adjustable backstrap, it's easy to find a good fit.
A great summer option for those who prefer the full hat! Nike's running caps are great and known for their multiple features. I have a smaller head and like how snug it fits when I adjust it.
The AeroBill technology works seamlessly for optimal breathability and sweat-wicking comfort. It does this by moving air across your scalp thanks to a slew of ventilation holes along the front and sides of the hat.
The Dri-FIT technology allows you to stay dry and benefit from maximum comfort during hot days in the summer. The top of this running hat is closed which is great for sun protection.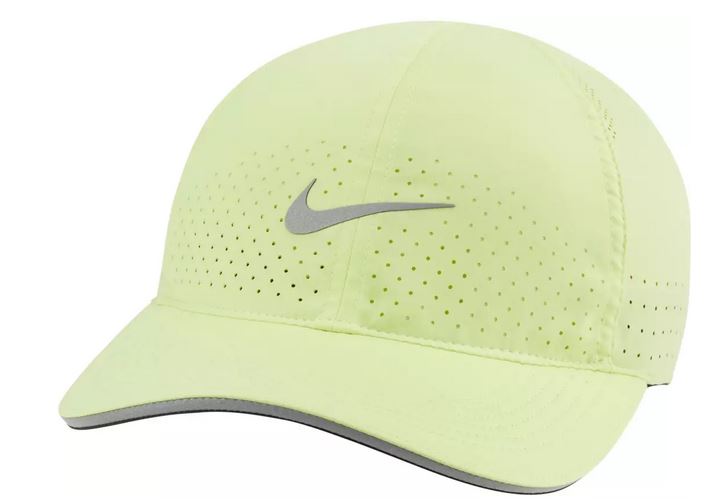 Although that usually means heat build-up, this hat has a lightweight fabric that doesn't get overly hot.
The adjustable strap at the back allows for a great fit. However, I would say this is not for runners with big heads.
Early mornings to beat the summer heat means we might be clocking miles in the dark and this is one easy way to ensure you're seen without needing to don a neon outfit.
The Reflective Hat is ideal for dusk or nighttime running in urban environments. It's made using a reflective, lightweight fabric that reflects light at night and offers extra safety.
Other hats usually only have a reflective logo on the front or back of the hat, but this one is made entirely of reflective material which helps warn approaching traffic from both directions.
It's a breathable, light hat that also allows you to adjust the size without wrinkling things up when you size it a bit smaller. It also won't get uncomfortable when you're super sweaty and dries up quickly after a wash.
Best Running Hats for Trails
Some days it feels like trail running is an entirely different world of running and one of the things I've noticed both a different style and a need for more protection being out there longer.
This new brand labels itself as the top knot trucker visor! Their range allows your head to breathe and your hair to go up seamlessly.
If style and comfort is your preference, then Kea Peak is the brand to go for. Their visors come in a ton of colors and designs; you're bound to find one that you fall in love with! Running visors can also help provide breathability thanks to their open top.
Their hats are great for smaller and larger heads because the strap can be adjusted (no snaps!). And feature lightweight fabrics and a bill that can be molded to your favorite curve. It's a one-fix fits all adjustment when it comes to their visors, with an approximately 21 to 24.5-inch circumference for each visor.
Their super cinch, quick tightening nylon strap works great and is great for running. I'm sure you'll love their no snap, buckle closure!
All their visors come with an ultra-high 3.5-inch visor top. Their patented 4 panels were designed to curve with your head, which will give you a faux cap look from the front.
They also include a soft, absorbent sweatband on the inside. The sweatband will pull sweat away from your skin and keep it from running into your eyes.
What's best is that you get all of that while supporting a great, small business!
This one has a full-coverage bill that's slightly longer than other hats, which is great for that sun protection. The UPF rating of 30 for this hat also shields your skin against harmful UV rays.
It's also well-loved for the DriFit fabric which will help to keep your head cool as you work hard. The quick-drying feature coupled with an interior headband helps wick away sweat while running.
The hat's adjustable back closure allows you the find the perfect fit so that it stays snug during a run. It also features reflective details which improve visibility in low light conditions.
Heading out to discover your shorts have no pockets is a conundrum…unless your hat has a hidden pocket like this one! An easy spot to toss a car key, hotel key, or credit card.
The lightweight and breathable perforated mesh wicks moisture and dries fast when you work up a sweat. And the interior mesh lining adds comfort and shape retention to the hat for a seamless fit.
You'll find two pockets: pockets on each side measuring 5.5" wide and 3" deep. Along with reflective piping on the front and back that increases visibility in low-light situations.
This running hat has a low profile and a 5-panel sports design. The adjustable, lightweight back clip customizes your fit easily to make sure the hat doesn't fall off during a run.
Another great option to allow the heat to escape and keep your flyaways in check, plus it comes in a wide variety of different colors in case you do want to get your neon on!
It's lightweight, weighing only 2 ounces! The dark bill also helps keep your face shaded and reduces glare which is ideal for trail running. The front and side mesh panels deliver exceptional breathability and allow air to flow freely through the hat.
It also comes with their trail-tested guarantee, so that means it's been tested by plenty of fellow runners.
Best Winter Running Hats
Helllllloooo perfect winter running item.
Covering the head, with an optional ear flap, but still a spot for our ponytail to hang out! There's no back snap, it fits more like a beanie, which is perfect for keeping in that warmth.
The drop-down fleece design helps protect both the ears and neck from the cold and wind. As your body starts warming up during a run, you can flip the ear warmer up to help regulate body temperature.
It's made using a stretchy polyester and spandex fleece which is comfortable and cozy during winter runs. The hat also includes silver reflective stitching at the ponytail opening and a silver reflective accent around the brim. This can help with visibility during those early morning winter runs.
Most trail runners I know aren't put off by the weather, which just means we need the right gear to keep on enjoying what we do! And Trailhead is a brand with a great guarantee and return policy, so you know it's an item to last.
Cold Weather Beanies
Ladies I'm also excited to say that now most of the running versions come with a spot for our ponytails to stick out…I don't know why but this is every bit as thrilling as thumbholes!
Running Hats for Big Heads
Admittedly in our house I'm often trying to find kids sizes to fit David's head, but have many friends on the opposite end! But I think we also need to figure out if you actually have a big head! Many folks in the 22-23 inch range think they're head is big, but that's actually pretty darn normal.
For reference, mine is just over 21 inches and I have to tighten all the above hats WAYYYYY down to get them snug enough that I don't worry about a breeze picking the hat up off my head.
SOOOO you may not need any kind of special hat at all, if you wrap a tape measure around and find you're under say 24 inches looking for a women's cap.
This hat allows you to buy in different sizes, up to a L-XL, which means no one size fits all issues! It's also going to be a light and perfect summer running hat.
It's breathable and fast-drying with extra venting on the top for even the hottest weather conditions. This lightweight cap also comes with a reflective logo and an adjustable hook-and-loop strap at the back for the best fit.
This winter fleece lined beanie also comes in multiple sizes and the brand is often touted by fellow big head hat wearers as one that works for them. It's definitely a very warm option, so probably only suitable on really cold days.
How to Choose the Right Running Hat for You
Comfort and Fit
Most running hats are one-size-fits-all, with a range of tightness and size adjustability. The back adjustment is typically a snap, elastic, Velcro, or buckle-and-slide closure that also functions as a tightening mechanism.
Consider which closure is ideal for you, your hair, and your hands. Some people find the tiny pull-through elastic closures more difficult to adjust. Others like classic snap closures since they feel they're easier to adjust and don't get tangled in their hair as much. Consider all these factors.
Some running caps are also more sleek and tight in their fit. Other running caps have a little more space and structure in the cap but may weigh slightly more. Some hats go further down your forehead, which can help secure the hat while also providing extra shade from the sun.
The ideal fit is determined by the size and shape of your head and forehead, hair type, as well as your personal preferences. It may take some trial and error to find the types of caps that work best for your head and running needs.
Sun Protection
A running hat with a long or broad bill offers greater shade, which will block a larger portion of your face, neck, ears, and chest from direct sun.
The downside for a broader bill is that it has more surface area to capture wind, so be sure you can tighten it to your head. Hats with wider bills typically have a cap that has a more relaxed fit but can still be tightened down.
It is important to remember that a handful of wider bills, depending on their specific shape, can obscure the field of vision for some runners.
Additionally, the color of your hat might reduce the amount of light that reaches your skin. Dark or bright colors absorb and restrict UV rays from reaching you, providing more protection than lighter shades.
A growing number of hats also include a UPF label, which indicates how effective the material is at blocking UV A and B rays. A UPF rating of 15 or 20 indicates that the material provides good sun protection. UPF 25, 30, or 35 provides medium-level sun protection. The highest levels of protection are UPF 40, 45, 50, and 50+.
Ventilation and Breathability
Running caps are designed for workouts and are made of synthetic material that wicks sweat, is breathable, and fast-drying.
To avoid sweat from falling into the eyes, the interior is frequently lined with a wide, absorbent sweatband. Additional ventilation features, such as laser-cut holes and mesh panels, are included in a number of different designs.
Reflectivity
Reflective panels on a running cap are a useful safety feature that allows others to see you approaching while running in low-light environments.
If you're running near traffic, it's critical that cars see you as well. Reflective material on the front and back of a hat aid in warning approaching traffic from both directions.
However, many hats just have a reflective logo on the front or back of the hat or none at all. Keep this in mind as you decide whether you need reflective details or material on your running hat.
Why Do I Get Headaches When Wearing a Running Hat?
External compression headaches are induced by headwear when the material applies constant pressure to the forehead or scalp. The majority of running caps are one size fits all and include an adjustable band at the back.
Adjust the back strap to loosen it if you get a headache. Make sure your hat fits comfortably on your head without being too loose. It shouldn't move about or be too tight and constricting.
Normally, you should not have forehead imprints or red markings after wearing your hat so adjust it if it feels too tight.
If you're consistently getting headaches after running <<<– read this.
Why is it Important To Wear a Hat While Running?
A hat keeps your skin from being sunburned and your eyes from straining. When your eyes strain or you squint, it sends a signal to your brain that something is hard. Just like frowning vs smiling changes your mood.
It's one of the reasons I'm adamant about running sunglasses being a must have!
Hats also contain an internal sweatband that wicks sweat away from the body, avoiding sweat to get into your eyes and impairing vision or burning them.
A hat also shields your face and sunglasses from the elements, such as rain and snow. Again there is a mental perception of feeling better when not being hit in the face by rain pellets.
A hat can also help runners with a lot of hair and keep wisps from flying into their eyes, especially on windy days. This is largely my main reason for wearing one because I look crazy without it.
How Do I Make My Hat Fit Perfectly?
Before buying a hat, measure your head to ensure that the hat you choose will fit. After you've purchased the hat, you can alter the fit by using the back adjustment.
If you wrap a tape measure around your head and find that you're over 24 inches, you may need to look for a hat that comes in bigger sizes. I have a whole section in this article dedicated to helping you find a good running hat if you have a bigger head.
While running, you want a snug but comfortable fit. It's a good idea to tighten the hat in windy situations to keep it from blowing off your head.
Looking for more reviews to find the best things for your run?
Checkout our full page of my must have running gear reviews and guides to save you time searching and money! I share what's worked for me and fellow runners, along with what wasn't worth the price tag.
A few common requests:
Other ways to connect with Amanda
Instagram Daily Fun: RunToTheFinish
Facebook Community Chatter: RunToTheFinish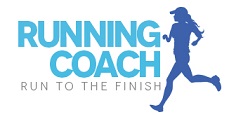 Sign Up to Receive a Weekly Newsletter with Top Running Tips and Laughs