As a seasoned runner, I've logged countless miles on various types of treadmills, from the basic models to the high-tech ones. And I must say, NordicTrack treadmills have always been at the top of my list.
With their advanced features, durable construction, and sleek designs, NordicTrack treadmills offer a running experience that's hard to beat. But with so many models to choose from, it can be overwhelming to pick the best one for your needs.
While I did do an insane test of 75 treadmills in one day, my personal treadmill with over 16,000 miles is indeed a Nordictrack! And as I've been testing and researching to replace it, I'm sticking with the brand. So I thought my search, might help make it easier for many of you!
They are an industry leader in exercise equipment and provide a wide range of interactive machines that appeal to both casual and serious cardio lovers thanks to their unique features, simple user interfaces, and dynamic workouts set in various locations. Seriously, I've compared Peloton to Nordictrack and initially iFit didn't measure up with workouts, but that is no longer the case!
If you're looking to buy a NordicTrack treadmill for your home gym, it can be a bit confusing as they change models and many seem similar…but there are absolutely differences. Just like when I gave you a deeper dive in to ProForm vs Nordictrack. Owned by the same company, but not the same!
In this article, we'll take a closer look at some of the best NordicTrack treadmills on the market and help you find the perfect one to meet your fitness goals.
What is NordicTrack?
NordicTrack is a brand of fitness equipment that offers a variety of cardio and strength training machines for home use.
The company was founded in 1975 and is known for its high-quality exercise equipment, including treadmills, ellipticals, stationary bikes, rowing machines, and strength training equipment.
NordicTrack's products often feature advanced technology, such as interactive touchscreen displays, personalized workout programs, and virtual training experiences.
The quality and technology are a big part of why they are often a slightly higher price point. They used to label machines as commercial, and while that has gone away the commercial quality remains in their most popular models.
Benefits Of A NordicTrack Treadmill
NordicTrack treadmills are high-end cardio machines with powerful motors, joint-friendly surfaces, and built-in workout routines. While there are cheaper treadmills available on the market, these are the treadmills you should choose if you're searching for the best for running and that will last.
What's best is that all NordicTrack treadmills come with excellent warranties, so you know they'll last you years on end. I have 16,000 miles on mine and it has moved to 9 different locations and still works great!
So when I talk about these treadmills, I definitely talk from experience.
The incline/decline capabilities of NordicTrack's treadmills are one feature that I truly like from a training perspective. Not only do these settings work different lower-body muscles, but they also replicate real-life activities like controlling your speed on a hill or ramp.
Factors to Consider When Buying a NordicTrack Treadmill
If you're trying to figure out which NordicTrack treadmill is best for you, then consider the following factors before making the final purchase:
Display
A touchscreen display is standard on all current NordicTrack treadmills. But some are considerably larger others. The EXP 7i's seven-inch display offers the smallest screen choice, while the X32i's 32-inch screen offers the largest.
Before buying a NordicTrack treadmill, decide the type of display you want. If you have poor vision, get a machine that has at least a 14-inch screen. If programming isn't as important to you, go with a smaller screen to save money.
Deck Size
NordicTrack treadmills' deck sizes don't vary that much, but if you're very tall, you should check the measurements before buying. Some of NordicTrack's more expensive models have a few extra inches added to the length of their decks but the price tends to go up as a result.
Foldability
Not all NordicTrack treadmills have a foldable design. If this is a deal breaker for you, look for the phrase 'SpaceSaver Design with Easy Lift Assist' on the product page. This indicates that the machine may be folded and that a gas shock for a soft-drop deck is provided.
Incline
Check to see whether your potential NordicTrack treadmill includes an incline feature if you're someone who is particularly interested in working out at an incline.
All modern NordicTrack treadmills do feature incline options, although not all of them have the same maximum incline. Maximum incline settings range from 12 to 40% on NordicTrack treadmills.
Extras
Consider other extras that might come in handy for you such as heart rate monitoring, Bluetooth connectivity, or even fans or water bottle holders.
6 Best NordicTrack Treadmills in 2023
In this section, we'll take a closer look at some of the top NordicTrack treadmills on the market and provide a detailed overview of their features, pros, and cons.
Whether you're a beginner looking for a budget-friendly option or a serious runner seeking advanced features and performance, there's a NordicTrack treadmill that's right for you.
Note: I didn't list a best foldable Nordictrack because honestly minus the incline trainers, they all fold up the same in terms of space.
Price: $2,299
Display: 14" HD touchscreen
Motor: 3.5 CHP Motor
Dimensions: 80" L x 38" W x 65" H
Warranty: 10-year frame, 2-year parts, 1-year labor
See complete details on Nordictrack.com >>
The Commercial 1750 is my favorite of all NordicTrack treadmills. It has a powerful motor, new heart rate monitoring capabilities, and a large touchscreen that rotates for programming off the treadmill.
Despite the fact that it is an at-home model, this treadmill is the one I most frequently suggest for home gyms due to its features as a commercial model. I've used mine for years, and it has 16,000 miles on it and has moved to 9 different locations yet still works perfectly.
The NordicTrack 1750 treadmill has a 14-inch HD adjustable touchscreen on which you can stream iFIT programming.
This is a top-of-the-line treadmill that costs a little more, but it's not exactly high-end. For roughly $2,000, you may purchase a treadmill with all the comforts and technological capabilities of some of the best treadmills available on the market.
Adjustable cushioning was available on 1750 models from 2013 to 2021, but it is no longer available on the 2023 model.
Automatic Trainer Control, which enables your trainer to digitally change your incline, decline, and speed, is a feature of iFIT workouts that comes in this model. This is a useful feature because it allows you to concentrate on the workout at hand rather than hastily switching controls.
People who want to step up their training can use the 1750's incline and decline settings. The 22-by-60-inch deck is also ideal for people who are taller or like to run frequently.
This machine's only real flaw is that it isn't very portable and wouldn't work well in a small space. Even with the included transport wheels, it can be challenging to tip this treadmill over and onto the wheels. This isn't surprising since this treadmill weighs around 340 pounds.
The 1750 has been their top selling treadmill for many years, but right now it's unclear if they will continue to produce this treadmill! CRAZY. Instead, due to supply chain issues it looks like they are trying to have more specific diverse options.
You'll see the 2450 listed below, but the next option as a runner up to the 1750 is the 1250.
The key differences from the 1750:
$400 cheaper
10 inch screen is 4 inches smaller
slightly smaller footprint 78.5" L x 35.6" W x 64.7"
Slightly smaller motor at 3.0CHP
Max 12% incline
It's an awesome treadmill for the savings. The main thing you might notice is the treadmill takes a bit longer to shift between speeds (but still pretty fast).
Best Budget-Friendly NordicTrack Treadmill: NordicTrack EXP 7i
Price: $1,199
Display: 7" HD touchscreen
Motor: 3.0 CHP motor
Dimensions: 77.3" L x 35.3" W x 59.6" H
Warranty: 10-year frame, 2-year parts, 1-year labor
See complete details on Nordictrack.com >>
The NordicTrack EXP 7i is one of the best cheap treadmills that won't let you down. The EXP 7i treadmill from NordicTrack is its most affordable model, costing about $1,200. However, just because this treadmill is inexpensive doesn't mean it doesn't have a lot going for it.
Expect an above-average 3.0 horsepower motor, foldability, and customizable cushioning. If you plan on sharing the EXP 7i with others, I highly recommend utilizing the machine's adjustable cushioning. Some runners prefer a well-cushioned deck, while others prefer a belt that feels more like pavement. Fortunately, everyone can find their ideal level of comfort thanks to the customizable padding.
The NordicTrack EXP 7i is built to the high standards of NordicTrack and offers virtual training experiences at a price that is easy on the wallet. The 3.0 CHP-powered EXP 7i can go up to 12 mph and can support incline variations of up to 12%.
Plus, it's a suitable choice for people with limited space thanks to its foldable design, small footprint, cushioned running deck, and 7-inch interactive touch screen. (So you are not getting the swivel screen.)
What's best is that the FlexSelect cushioning on the 20-by-60-inch running deck reduces impact on joints and the back. But if you're looking to simulate a road running experience, you can simply turn the cushioning off.
And if you are a member of the iFIT training platform, you can simulate any global terrain and immerse yourself in the virtual images. Or, you can choose from more than 16,000 live and on-demand videos to get help from top personal trainers.
The EXP 7i's AutoAdjust technology allows these trainers to virtually modify your speed and incline so you can focus on your workout.
There are also some extra features that make this treadmill even better. The console includes two digitally amplified speakers, a console fan, and a storage tray. Although there isn't a tablet holder, the storage tray can accommodate any items you might need. For a wire-free experience, Bluetooth connectivity makes it simple to sync headphones.
It's worth noting that although this machine has a touchscreen, it is somewhat small. This touchscreen is only a few inches bigger than an average iPhone at seven inches. If you have vision issues, you should consider a different NordicTrack treadmill with a larger display.
Shorter people may also have trouble seeing the 7-inch screen well because of how high up on the console it is since it so consider this before purchasing this treadmill. Some people dislike the somewhat small display, but considering the low price, extensive features, and capabilities, it's hard to beat.
This is also going to be my pick for best Norictrack treadmill for tall runners with the long belt!
Price: $2,999
Display: 22" HD touchscreen
Motor: 3.6 CHP Motor
Dimensions: 81" L x 39" W x 59" H
Warranty: 10-year frame, 2-year parts, 1-year labor
See complete details on Nordictrack.com >>
The NordicTrack Commercial 2450 treadmill is ideal for all of your at-home fitness requirements.
You'll get a high-end experience every time you run on the Commercial 2450, thanks to features like the 22″ tilt and pivot HD touchscreen, which allows you to stream on-demand video workouts right to your equipment.
Also, this treadmill has a 15% incline and a -3% decline so you can easily replicate outdoor running. While working out, you may also use your fan to cool off and listen to the workout with your Bluetooth headphones.
With the free 30-day iFIT family membership that comes with your purchase, everyone in your family can join in on the fun.
Most treadmills with large screens or plenty of features don't fold. But people who don't have a home gym can't always leave their treadmill out all the time. This is where the foldable 2450 comes in handy.
The 2450's ability to incline and decline is one of my favorite features. The incline doesn't go up to 40 degrees like its overachieving counterparts like the X22i and X32i can, but the maximum of 15 degrees will work great for most people.
The 2450 features cushioning that feels like you're walking on clouds. Since it's adjustable, you can figure out what suits you best.
It is worth mentioning that the 2450 is quite large and requires a lengthy assembling process. And so, professional assembly is a great option for this one. Also, it weighs 353 pounds, so you'll need help getting it up a flight of stairs.
Price: $4,499
Display: 32" HD touchscreen
Motor: 4.25 CHP Motor
Dimensions: 76.5" L x 40" W x 73" H
Warranty: 10-year frame, 2-year parts, 1-year labor
See complete details on Nordictrack.com >>
This high-tech treadmill helps you get the most out of your workouts with a 32-inch HD touchscreen, a steep incline range, and a very powerful 4.25 continuous horsepower motor.
With the extra padding on the ultra-wide 22″ x 65″ non-stretch tread belt, you may go all out during workouts without risking injury to your joints.
Included with the purchase of a Commercial X32i Treadmill is a 30-day iFIT family subscription for a total of five users to access iFIT personal trainers through their own individual profiles. Trainers can use the automatic controls to digitally change your incline and speed settings so that everyone in the family can enjoy a custom workout plan.
Whether you plan on running, walking, or sprinting a treadmill's stability is essential to not only enjoying your workout but also staying injury free. Plus, the 22-inch-by-65-inch deck is one of the longest ones available on the market.
If you are really tall or have long legs, you will enjoy the X32i's ability to allow your legs to stride naturally. In comparison, the average treadmill is around 10 inches shorter.
It comes with an incredible 32-inch HD touchscreen, which is larger than most you'll come across. The X32i's screen is excellent, and it makes interactive content come to life.
It's important to note that the X32i cannot be folded, making it ideal for someone with a dedicated home gym and not a garage gym, as doing so will void your warranty.
Nordictrack Treadmill Comparison Chart
A quick overview of key features of the Nordictrack treadmills
4.0 CHP DurX Commercial Plus

10-Year Frame 2-Year Parts

1-Year Labor

10-Year Frame 2-Year Parts

1-Year Labor

10-Year Frame 2-Year Parts

1-Year Labor

10-Year Frame 2-Year Parts

1-Year Labor
Other Notable NordicTrack Treadmills
NordicTrack EXP 14i: This is a great machine that's comparable to the Commercial 1250 but the latter is better with a few higher level things like the belt length and decline features.
NordicTrack T 6.5 S: This is a great budget-friendly option but NordicTrack doesn't produce it anymore. You can, however, still purchase last year's model on Amazon for under $1,000.
NordicTrack EXP 10i: This is a great treadmill, but features a smaller touchscreen at 10-inches which might not be the best option since it costs around $1,500.
NordicTrack Commercial X22i: If you're looking for a machine similar to the X32i but at a lower price, then this is a great one. The lower price is due to the smaller touchscreen.
Looking for more tips to enjoy your treadmill?
Other ways to connect with Amanda
Instagram Daily Fun: RunToTheFinish
Facebook Community Chatter: RunToTheFinish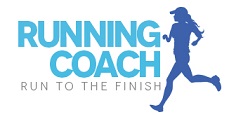 Sign Up to Receive a Weekly Newsletter with Top Running Tips and Laughs