The Saucony Kinvara has become a popular choice among runners since its initial release in 2010. The Kinvara is designed to be a lightweight, yet durable running shoe, perfect for those who seek speed and flexibility in their running shoes.
In fact, I still remember snagging that first pair in 2010 and feeling like "I have found my shoe!!!". In the years since then I've run in a lot of Kinvara models. There were a few misses, but mostly hits.
I'm excited to slide on the newest model and see what's changed. And fingers crossed what remains the same!
Saucony Kinvara 14 Review
As Saucony has continued to expand on their Endrophin line, I'm thrilled to see the Kinvara is still getting some love with new technology and iterations. In fact, I hear there is a Kinvara Pro version coming as well, so look for info on that in the future.
My first impression of the Kinvara 14 was "why is it taller?" Honestly, one of the things I have loved about the Kinvara for many years is that it's a low profile shoe that still has enough cushion to feel really good for my runs up to even 15 miles.
Shoot I've worn Kinvara's for a marathon! And while I wouldn't do it now, they were a nice light, moderate cushion…that now looks a lot like all the other shoes coming out in the Endorphin line. That being said they've been going higher since around the 12 to keep up with new trends.
Here's a comparison of my Kinvara 11 and 14. You can see the stack height has continually increased (roughly 8cm increase since the original).
The next thing I noticed slipping them on was they felt wider than previous models. In fact, I went to check the box and ensure that I hadn't gotten a men's version. I'm wondering if this is from testing so many Nike's lately, which are absolutely a narrow fit.
HOWEVER, as soon as I started to run all was forgotten. The fit was great.
The stack height isn't noticeable exactly, other than it feels a little different than older Kinvara's. Personally, I'd probably like it to drop back down.
Keep the stack height for the big cushion like the Endrophin Shift.
The shoe's upper is made from a breathable mesh material that allows for maximum airflow and helps to keep feet cool and dry. This one has a bootie style fit, meaning that the tongue is attached. I LOVE this because it means it's not going to be moving all over while I run.
The tongue is also thinner and less padded, which is going to help with overall weight.
The Saucony Kinvara14 is an excellent choice for runners who are looking for a lightweight and responsive shoe that provides enough cushioning and support for longer runs.
The shoe is also suitable for runners who prefer a more natural running experience, though you won't have quite the same ground contact feeling as with older models.
Specifications
Let's dive in with some of the top line info that we all need to know about a shoe!
Neutral shoe
Moderate cushion
Weight: 6.8 oz men's, 6.2 oz women's
Heel drop: 4 mm
2 colors
Not available in wide
Also available through Road Runner Sports
I fully admit to splitting my run the day I knew these shoes were arriving. I wanted to run in them the second they hit my doorstep, that's the kind of Kinvara lover that I am!
While I don't have the same enthusiasm for the 14 as I did those early models, it's 100% a shoe now firmly in my rotation.
Maybe one of the things I've long loved is that it just never felt like too much shoe. It's so light, I want to keep running. And there's just enough underfoot that I'm comfortable. I have no idea how they managed to keep the shoe feeling so light while boosting the stack height.
I can already tell this is going to be a summer shoe that I'm thrilled to have because it's breathable and so light.
Features
Key features of the Saucony Kinvara 14 that set it apart:
Moderate cushion – meaning this is not a plush shoe
4mm heel drop is hard to find and yet one that I love, especially for those with IT Band issues
One of the lightest daily trainers available (without carbon)
Saucony PWRRUN Foam
PWRRUN is a midsole foam designed to provide a balance of cushioning and responsiveness, with a focus on energy return.
According to Saucony, the foam is 25% lighter than the brand's previous cushioning material, yet delivers 5% more energy return. This means that runners can experience a more comfortable and efficient stride, with less fatigue.
Another look at how the foam height has changed over the years. Also you'll notice a bit more rocker with the heel and the split, where they are taking weight the shoe doesn't need.
What sets PWRRUN apart from other midsole foams is its construction. The foam is made up of a proprietary blend of materials that allows it to adapt to a runner's unique stride, providing customized cushioning and support.
Additionally, PWRRUN is highly durable and can withstand the wear and tear of regular training and racing.
Other PWRRUN Foam Shoes
If you like the feel of this midsole, it's being used in a number of shoes:
Right now the Endrophin pro is using the PWRRUN HG and as we usually see that will probably trickly down to other models.
History of the Kinvara
Saucony, a running shoe brand that has been around since 1898, developed the Kinvara as part of its natural running line.
The shoe was designed to be a minimalist shoe that allowed runners to feel connected to the ground while still providing enough protection and cushioning for their feet. The Kinvara quickly gained popularity among runners and became a staple in Saucony's lineup.
Cons of the Kinvara 14
Let's talk about who isn't going to love this shoe:
If you're looking for a plush ride
If you need a lot of stability
Wanting to run trails, it has very little added traction
All right, I really hope this Saucony Kivnara 14 review helped you in making a decision! I may not love every single shoe that I test, but I've found that just sharing the details helps you find a shoe that YOU LOVE.
And that's all that actually matters.
Checkout my complete breakdown of the best Saucony running shoes >>
Looking for other running shoe reviews??
Other ways to connect with Amanda
Instagram Daily Fun: RunToTheFinish
Facebook Community Chatter: RunToTheFinish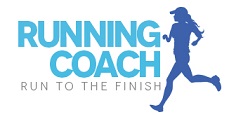 Sign Up to Receive a Weekly Newsletter with Top Running Tips and Laughs