Aqua jogging doesn't have to be relegated to the fate of the injured runner.
No, no, pool running workouts are a great opportunity to pull on your flowered swim cap and get in a workout that's low impact, high on strength and working your cardiovascular system.
This is not grandma's aqua aerobics class, though the words aqua jogging certainly conjure it.
In fact, one study showed that a runner could maintain their fitness by doing only deep water running for 4-6 weeks!! So injured runners take heart, this can get you to that start line.
Pool running actually comes in a few different forms:
Underwater treadmill (unfortunately few of us have that access)
Deep water running with a belt
Running back and forth in the shallow end
Resistance based aqua jogging workouts
Let's dive in to the why, the how of each and some workouts to make it worth your time.
What is Aqua Jogging?
Aqua jogging involves replicating the movements we make while running, but with the assistance of water in the pool.
It's an excellent form of cross training for runners, as it mimics all the movements of running and so uses the same muscles as running. But the resistance of the water forces us to work harder while aqua jogging and gives our legs a deeper workout.
Water acts as natural resistance. It allows you to easily raise the intensity of your workout and recruit muscles that are difficult to engage on land. While of course taking pressure off of big weight-bearing joints like the hips and knees, which allows them to work out without the added impact of on-ground activities.
The goal while aqua jogging is to run in water that is deep enough that you cannot feel the bottom of the pool at any point. For this reason, it has zero impact and is safe for almost any type of injury.
Aqua jogging is also excellent for working out the hip flexors, which many runners tend to neglect. But this is also why you should avoid aqua jogging as part of rehab for an injury if it involves the hip flexors.
Runners can also work out their arms and shoulders during pool running, making it an overall effective form of cross-training for runners.
In general, aqua jogging as a form of cross training for runners helps work your muscles to improve fitness levels with less stress on the body. In fact, it's one of the most common forms of cross training among elite athletes.
When we talk of aqua jogging, you'll often hear a lot of terms used interchangeably, none mean anything more or different than others (unlike when I normally say we're runners, not joggers).
Some other common names for aqua jogging are aqua running, pool running, deep water running, water running, and the list goes.
Who Should Try Aqua Running?
Who will get the most benefit out of some pool time? The water can reduce the impact on joints by up to 90%, which means the benefits are across the board. Plus I already mentioned it's a strength workout!
All runners – literally any runner can benefit from this cross training
Injured runners who need to maintain cardio fitness and running form for an upcoming race
Injured runners who have a long recovery and want to come out of the pool not feeling back and square 1 with running
Runners prove to overuse injuries – the reduction in high impact can help a low
Overweight runners who are having any issues with joint pain
Runners with arthritis may also find benefits because the pressure of the water can feel good on joints
Is Aqua Jogging as Good as Running?
Deep water running is harder than going out for an easy run, especially when you're using the correct form and motions, so don't think you're going to be losing fitness by hitting the pool.
If you've been relegated to the pool due to injury, know that a FEW DIFFERENT studies have compared those doing only pool running to those doing land runs and found no statistical difference in their performance over a 4-6 week time.
Benefits of Aqua Jogging
In fact you'll be gaining fitness in a few key ways:
water resistance creates a strength workout
upper body work will be increased over an outdoor run
removing the impact of running, you can actually train more
increased range of motion in joints and tendons
forcing you to engage the core for stabilization
reduction of muscle stiffness
it's a great active recovery day when you feel like you could run, but are someone who tends towards injury
While it can be used for a variety of workouts, which I'll detail below it's not optimal to train for short speed distance style races like the 1 mile or 5K. However, it's a great option of good cross training for runners.
And of course for the injured runner, it's a small step towards getting back outdoors to doing what you love.
Time in the pool is a FANTASTIC way to maintain cardio endurance, work on form and keep building while the body recovers (especially from things like a running stress fracture).
Does Aqua Jogging Build Muscle?
Every workout can help you to build muscle in the sense of making it stronger and more useful. But if you're looking to truly put on muscle mass that is always going to be done with heavy weights and a good strength training routine.
As always, this running coach recommends that you do both!
A combination of cardio workouts and strength training are the fastest way to total health, fat loss and running injury free.
Can Pool Running Make You Faster?
Yes. It absolutely can if you take the time to do it correctly, which is to say with good form and using the right workouts. You'll often be hitting a higher stride rate because it's necessary to keep yourself above the water.
Just like when you're on the roads, a few running form principles still apply:
Stand up tall with shoulders back
Arms should swing forward and back, never across the body
You should aim for a cadence of 170-180
Basically following the standard protocol of good running form
The last one is actually the hardest because of the water resistance. You'll find yourself working more to drive the knee upward and keep that turn over going.
But you don't want to allow it to drop because that won't help when you are back outside.
Best Aqua Jogging Gear
When it comes to aqua jogging workouts, there are really only a couple of things that you need. Some depends on the type of pool running workouts you'd like to do.
I wish underwater treadmills were easily accessible, but unless you happen to have a PT near you with one that particular piece of equipment ranks up with there with the Alter G Anti-Gravity Treadmill on the $$$$ scale.
#1 Waterproof Headphones
I  mean I should start with the gear that gets the workout done, but knowing many of you without music or a running podcast, you'll be so bored you get out of the pool as soon as you get in.
I'm recommending those because they offer both the option to pair with a phone or your watch or load music directly to them. They are also on the cheaper end at just under $100. It' SUPER important that you know your headphones are rated for swimming! Merely being waterproof for sweat, will no hold up.
If you want a pair that you can use both in and out of the pool the Aftershokz open swim look very similar to all their other models, so you could happily wear them any time.
#2 Pool Running Belt
The most essential item for your workouts in a good aqua jogging belt. It helps provide assistance when floating, as well as buoyancy which maximizes the effectiveness of your water workouts.
It simultaneously provides back support and helps you maintain an upright posture when aqua jogging.
That's why, I consider it an important gear for runners who are just getting into aqua jogging. You can get started with aqua jogging today by just having a swimsuit, goggles, and a running belt.
Here are a few great options I recommend you check out when picking a running belt:
#3 Waterproof HR Monitor
As you'll see below this is actually pretty important because your effort level could be much different than you think. Remember even know this is different than running, it's still a workout and you need to treat your weekly volume of intensity the same.
Many Garmin and Polar watches that you already use for running are designed to be multi-sport, which means you can wear them in the pool. Watches like the Garmin 945 will have built in tools for lap tracking, etc.
Polar H9 chest strap will connect with almost any GPS watch and is waterproof.
#4 Tether for Pool Running
If you have your own space and will be doing a lot of pool workouts in the shallow end and maybe even some swimming this swim tether is ideal. It's going to give you plenty of room to move and feel solid for long term usage.
The key is one that will strap to your waist. There area variety of tethers for the ankle and clearly that's great for swimming, but not your runs.
Lorna of LiveHealthyJournal used this all Fall to recover from a major injury and work her way back to happily running the Boston Marathon. It's definitely one of the higher end, but more effective options.
5 Aqua Jogging Workouts
A great way to do some aqua jogging workouts is through intervals. Perform intervals in the same way you would with regular running but keep your intervals and rest periods on the shorter side.
Make sure to start and end any workouts, including aqua jogging, with an easy warmup and end it with a cooldown.
Just like you can do a variety of fartleks or tempo workouts on land, you can keep things interesting in the pool with them as well.
While the duration of an aqua jogging session varies depending on your training goals, most sessions last between 30 and 45 minutes.
Many runners will be using it in place of an easy run day, in which case you're simply aiming to stay under that max Low Heart Rate. I like using that formula because it helps get runners out of their heads and focus on the EFFORT, not pace.
HOWEVER, THERE IS A BIG BUT here because in deep water aqua running it's often harder to get your HR up, so you may need to really focus on effort
The pressure of the water, forces more blood to your heart, so it can't beat as fast. Which means in deep water running, add 10-15 beats to the number you see on your HR monitor.
Option 1: Follow a Program
If you'll be doing A LOT of pool running, I recommend the Fluid Running App.
It's a great way to be lead through the workouts, knowing you are doing exactly the right amount of time and getting the most benefit. You'll get a couple free workouts to test and then can see if you'd like more.
Option 2: Deep Water Running
Wanting to simply test it out on your own, then grab your flotation device, do your warm up and head to the deep end.
Start with 5 minutes of easy running
1 minute moderate effort (think half marathon effort)
1 minute easy
Repeat intervals 4 times
30 seconds hard effort (think 5K effort_
1 minute easy
Repeat intervals 4 times
Cooldown and do your core work on land
You have a couple of form options with the deep water running. You could simply move in an up and down motion, thinking similar to a stair master. This is great for really working on that knee drive.
But you can also do a slightly longer circular stride, which might feel more like an elliptical machine.
Option 3: Aqua Jogging Without a Belt
Ready to take the intensity up a notch? Ditch the belt.
By ditching the belt you are going to be forced to fully engage your core.
Focus on keeping the water level in line with your shoulders
Legs will be pumping slightly wider than hip width here to provide more stability
Continue pumping both your legs and arms hard
Because of the intensity this is another great way to incorporate intervals.
Option 4: Shallow Water Running
If all you have access to is the kiddy pool or perhaps the ocean, you've still got some great options!
At knee-deep level, you'll be creating a ton of resistance and forcing yourself to high step. Fabulous for working the hip flexors and playing with speed. In that case, keep this to a short interval workout and then go for a swim the remainder of your time.
At chest-level you can simply run back and forth with your feet pushing off the bottom of the pool. Think about not bobbing up and down so much, but pushing your body forward. This workout will be more about strength and power, less about cadence.
Option 5: Tethered Running
As noted before this is ideal for runners who are going to be spending a lot of time using the pool to cross train. It will up the intensity.
In the deep end, you'll attach a tether to your running belt.
This will allow you to continuously workout without moving across the pool
Instead you'll do things like trying to maintain a specific level of tension for a set amount of time
So, if you're bored of your current training routine and are looking to change things up, consider running in water to renew your motivation.
Reading this because you're injured?
If pool running workouts still don't appeal to you or you don't have access a few other things to help:
Other ways to connect with Amanda
Instagram Daily Fun: RunToTheFinish
Facebook Community Chatter: RunToTheFinish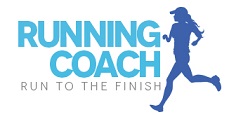 Sign Up to Receive a Weekly Newsletter with Top Running Tips and Laughs