Do you have any racecations on your calendar? If not, after reading this you might have several in the works! The best half marathons around the world are an incredible excuse to travel!! So, you're welcome.
The half marathon is one of my favorite race distances, especially to pair with a trip. The training requires commitment, but isn't as demanding as prepping for a marathon. If you've never done long distance races, it's also not as daunting going from 10ks and 10-milers to the half marathon, as say the jump to 26.2
Another plus is in most cases, the half marathon won't leave you as sore as a marathon might. This will come in handy on a racecation when you have so much more to do and see after your race.
Why Do A Racecation?
It's easy to run all local races (and also a bit less expensive…ok, a lot less expensive), but it's absolutely incredible to run in some place entirely new.
When I do races, I tend to travel. It's like an added bonus to make training more exciting.
Running is a great way to explore a new place. And I love connecting with fellow runners, especially those I've come to know through my social channels.
Planning for racecations can take a little extra effort, but I promise it's worth it. And once you see the races on this list, I have a feeling you'll find the extra work is more like extra anticipation.
I've already done an article on the best half marathons in the U.S., so this list focuses on international races. You'll find road races, trail races, urban races, rural races, bucket list races, and races with beautiful scenery or unique challenges.
I wouldn't be surprised if you find yourself saying, "I need to start a little racecation savings fund" complete with a cute piggy bank of sorts!
Planning for an International Race
Since my list focuses on international races, there are a few things you should keep in mind when planning your trip.
Goals – What are your goals? If it's simply to see some place new, then the world is your oyster. But, if you're looking to PR, the race location is important. Consider weather, altitude, travel distance, among other aspects.
Travel – Will you drive or fly? How long is the trip? How many time zones are you crossing? Can you go a few days early to adjust and recover from travel? Just a few questions to consider.
Packing – While you're going to race and vacation, make sure you have a well thought out packing list. Also make sure you're familiar with the area you're going and what you'll have access to in case you forget something important.
Food/Hydration – Travel can wreak havoc on our bodies and is definitely dehydrating. Stay on top of your hydration before and during travel. Also, it may be good to pack your tried and true fueling favorites. Trying something new the day before and day of your race can be problematic.
15 Best Half Marathons Around the World
With so many races to choose from around the world to choose from, it was challenging to narrow the list down. In making this list, I looked for variety in location, scenery, and race type. I also considered what else the location itself or nearby might offer to make it worth the trek.
This isn't an all-encompassing list. There are simply too many amazing races to choose from to include every single one.
Regardless, I'm confident there's at least one (probably several) on this list that you're going to add to your race bucket list! Please note, these are in no particular order.
#1 Polar Night Half Marathon – Norway
If you're looking for a unique experience, look no further than the Polar Night Half Marathon. This is Norway's largest winter race at 2,000 runners.
While it's called the Polar "Night" Half Marathon, rest assured the race is not at night. It's actually in the middle of the day but with the host city, Tromso, being above the arctic circle, the sun never comes above the horizon.
In addition to the half marathon, the Polar Night race also has a full marathon, a 5k, and 10k. Since this race is in the far north and in January, it will be cold. Proper winter gear is required and you should also expect snow and ice so trail shoes or spiked shoes are recommended.
While visiting Tromso, racers and their supporters can look for the Northern Lights, go ice fishing, learn about Sami culture, go for a dog sledding ride, feed reindeer, snowshoe, and so much more.
When – January
Difficulty – Hard (Weather can be severe)
Price – kr 625,00 (About $59 USD)
#2 Bagan Temple Half Marathon – Myanmar
The Bagan Temple race offers a 10k, half marathon, and full marathon. Located in central Myanmar, the area is home to more than 2,000 temples making for a beautiful and mystical landscape.
The first 8k are shared across all three distances before the 10k splits off. The half marathon and full marathon split at around the 11k mark. The courses re-converge closer to the end of the course.
The route is a mix of dirt roads and asphalt so regular road running shoes are a good option. The route is pretty flat. Even though the race is in November, daytime temperatures in the area hover in the 80s. Chances of rain are slim, but humidity is a guarantee.
Entry to the race is part of an experience package. The package includes the race, tours, excursions, and hotel accommodations.
When – November
Difficulty – Moderate (Warm temperatures, flat course)
Price – Ranges depending on package
#3 Kilimanjaro Half Marathon – Tanzania
First run in 2003, 2024 will mark the 22nd anniversary for the Kilimanjaro races. Starting with just 300 mostly local runners, it has grown to nearly 12,000 runners. The event includes a full and half marathon and a family friendly fun run.
The race starts and finishes at MoCu Stadium in Moshi, Tanzania in the foothills of the highest freestanding mountain in Africa, Mt. Kilimanjaro. The course starts out moving uphill toward the mountain, allowing runners to complete the toughest portion of the course while it's still cooler out.
Race fees are reasonable, but doing a travel package is recommended. These include airport to hotel transportation, race entry, accommodations, race day transportation, and services to help you plan add-ons like safaris, beach trips, and more.
When – February
Difficulty – Moderate (Warm temperatures, hilly course)
Price – $60-70 (race entry only)
#4 Royal Parks Half Marathon – UK
If you're looking for a fun way to see some of London's most famous landmarks, the Royal Parks Half Marathon is the perfect race.
The race is an annual fundraising initiative supporting London's eight royal parks. The race, the only race to run through central London, takes you through four of the eight parks, including Hyde Park, The Green Park, St. James's Park, and Kensington Gardens.
You'll also pass other landmarks like Royal Albert Hall, Buckingham Palace, the Houses of Parliament, Trafalgar Square, and Wellington Arch, among others.
October is also a great time to run London. Fall is well underway so temperatures should be comfortable and leaves have started changing ensuring the parks are stunning.
When – October
Difficulty – Easy (flat and fast)
Price – Lottery or Charity fundraising entry
#5 Great Wall Half Marathon – China
Considered one of the most demanding races, the route of the Great Wall Half Marathon will take you through local villages, up and down hills, through valleys, and along sections of the Great Wall. All three races, the 8.5k fun run, half and full marathon, start and finish in Yin & Yang Square at the fortress of the Huanyaguang section of the Great Wall.
The race offers a wave start, sending groups out every 10 minutes. The three distances share the first section of the course before the half and full marathon split off.
The race is known for its breathtaking views, outstanding spectators in the villages, and a festive atmosphere overall. While it rarely rains, runners should expect high humidity and temps ranging from low 60s to mid-90s.
Like the Kilimanjaro race, entry packages are the way to go. These include a multi-day tour package with accommodations, events, sightseeing, some meals and transportation. There are also additional package add-ons to add to your experience.
When – May
Difficulty – Hilly, Humid
Price – Depends on race package
#6 Coastal Trail Series: Gower Peninsula – UK
For my trail lovers, look no further than the Coastal Trail Series: Gower Peninsula. The race offers a 10k, half, full marathon and ultra distance.
According to the race website, Gower was the first place in Britain to be designated an "Area of Outstanding Natural Beauty." The race boasts an incredible backdrop of cliff tops, woodland, sand dunes, and beaches.
The half marathon boasts 1,916 feet of ascent and does run a little longer than a traditional half marathon at a little over 14 miles. The terrain includes grass, moor, beach, and rock so trail shoes are highly recommended.
Weather for this race can vary, but rain and high winds are common as the area is pretty exposed. Waterproof jackets and pants and warm clothing layers are important considerations.
When – November
Difficulty – Challenging, Strenuous
Price – 47 pounds ($57)
#7 Everest Half – Nepal
Ever dreamed of climbing Mt. Everest? Yes? No? Regardless, this race may be the next best thing!
Promoted as the highest and most adventurous race in the world, the Everest Half is a high altitude trail adventure with 15,000 feet of elevation. It utilizes the Sherpa trails of the Khumbu valley. It's run on May 29 every year to celebrate the ascent of the late Tenzing Norgay Sherpa and Sir Edmund Hilary in 1953.
In addition to the half marathon, runners could also choose to participate in the 70km Extreme Ultra or the full marathon. This is probably not the race you'd want to do if you hope to PR due to the altitude.
May in the Himalayas can be lovely with lots of bright sunshine and mild temperatures. However, runners must consider that weather can change quickly. In fact, iit can still snow 1-2 feet in May. Sunscreen is also an absolute must!
This is another race where tour packages are recommended. This race requires a time commitment due to acclimatization periods that are built in.
One thing is for sure though, this would be an adventure of a lifetime!
When – May
Difficulty – Challenging, Strenuous
Price – Depends on race package
#8 Toronto Waterfront Half Marathon – Canada
Dubbed one of the best destination races in Canada, the TCS Toronto Waterfront Marathon is a Boston Qualifier for those running marathons, but also has an excellent half marathon option. It's known to be flat, fast, and fun so it may be a great race to push the pace!
This is a big race with a field of more than 25,000 across the three events. Another bonus is it's a great option for power walkers with a 6-hour time limit. They also currently offer a virtual option for all three events, or "The Whole Shebang" where you run the marathon in-person and commit to a virtual half and 5k.
One of the other reasons I wanted to include this event was simply because depending on where you live in the U.S., you may be able to drive to this race.
When – October
Difficulty – Flat and fast
Price – $100+
#9 Queenstown Half Marathon – New Zealand
While Whangamata Half Marathon the race gets the award for best name and is a fabulous option if you dislike big city races…I think Queenstown is really our winner for most beautiful.
SIGHHHH this is probably tops for my personal list of must do international half marathons!! In a spot where you're getting lakes and mountains from so many views, the whole race is just stunning. With a full marathon, half, 10KM and kids run option you can get everyone in your crew involved.
It's even walker friendly!!
If you're looking for a racecation where you can relax and enjoy sandy beaches with mountain backdrops, this is a great option. Enjoy a round of golf, take a surf lesson, go mountain biking or kayaking, or charter a boat for a fishing excursion.
When – November
Difficulty – Flat and fast
Price – $86 US ($140NZD)
#10 La Champenoise Half Marathon – France
For the wine and champagne lovers out there, the La Champenoise Half Marathon is for you.
Along the course through France's Champagne region, you'll enjoy beautiful views of vineyards, rolling hills, and gorgeous rural landscapes. Throughout the course, there are also local musicians and many racers and spectators wear costumes.
This race does offer a unique challenge. At every drink station, you can enjoy some bubbly (You can also opt to run for time without the tastings). The area is known for its wines and wineries so it's bound to be delicious. Plus there will be plenty of baguettes and cheese waiting for you at the finish.
Having been to this region, I can 100% say it's AMAZING. Especially if you finish your trip with a few days at the beach in Nice to relax.
When – May
Difficulty – Moderate
Price – N/A
#11 The Great North Run – UK
The Great North Run is in the Guinness Book of World Records for being the largest half marathon. It easily gets up to 60,000 runners.
Entry is via lottery and the demand is high. If you've ever considered the London Marathon, this may be another option for you to check out. If you don't get in via lottery, you can also fundraise for a charity slot.
The route travels between Newcastle and South Shields and the course is lined with spectators and on-course entertainment. One of the favorite parts for runners is coming into South Shields with ocean views of the North Sea.
When – September
Difficulty – Moderate, lots of downhills
Price – 59 pounds ($71)
BONUS RACES
Listen I'm lucky to have done a lot of traveling. Mostly because I made it a priority over things like a new car, ha! While often I'm just running in new countries, no race required. I have run a few that I'd definitely recommend.
I'll link to some of my reviews, so you can decide for yourself!
The course really takes you past some beautiful sites and what an incredible experience over all.
I know you're thinking that a RNR in a new country is too American. But we ran past all the major sites!
Currently they have put this race on hold, but I would be surprised if it doesn't come back. Hosted by Lululemon in Vancouver it sells out in minutes and then involves a weekend of events, including some limited edition gear shopping.
Those of you who thrive in hot weather are going to enjoy this race! It was such a wonderful vacation and luckily we lived in Miami at the time, so were a bit more adapted to the weather!
Looking for more training tips?
Other ways to connect with Amanda
Instagram Daily Fun: RunToTheFinish
Facebook Community Chatter: RunToTheFinish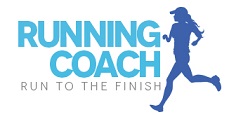 Sign Up to Receive a Weekly Newsletter with Top Running Tips and Laughs