If you're here looking for an answer to the question 'how far did I walk?', then you're in the right place!
Walking is one of the most accessible and effective forms of physical activity for people of all fitness levels. Whether you're taking leisurely strolls through the park with your dog, navigating bustling city streets, or embarking on a challenging hike in the great outdoors, every step you take contributes to your overall well-being. It's a simple yet powerful way to improve your health, boost your mood, and stay active.
But have you ever wondered just how far you've walked during your daily jaunts or workout routines?
Accurate measurement of walking distance is not only a matter of curiosity, but also a valuable tool for tracking your progress, setting goals, and making the most of your walking endeavors.
In this article, we'll explore the basic concepts of steps and distance, discuss the tools and technologies available to aid in measurement, and offer tips to ensure you're getting an accurate picture of your walking accomplishments.
So now that you've got your best walking shoes on and are ready to power walk, let's go!
How Far Did I Walk?
Walking distance is a fundamental metric that helps you gauge your physical activity levels, set goals, and track your progress effectively. To grasp the concept of walking distance, it's essential to understand the building blocks of steps, how they are counted, and the role of stride length in determining how far you've walked.
A step is the basic unit of measurement for walking distance. It represents one complete movement of lifting one foot off the ground and then placing it back down.
Steps can be counted manually or with the help of technology. Many modern pedometers and smartphone apps are designed to count your steps automatically by detecting the motion of your body. These devices use accelerometers to sense your movements and calculate the number of steps taken.
How Distance Is Calculated from Steps
Distance is derived from the number of steps you take. The relationship between steps and distance varies from person to person due to differences in stride length. Here's how it works:
Stride Length: Stride length is the distance you cover with each step. It's influenced by factors like your height, leg length, and gait. Taller individuals tend to have longer stride lengths, while shorter individuals have shorter ones.
Calculating Distance: To calculate distance from steps, you multiply the number of steps by your stride length. The formula is:
Distance (in feet or meters) = Number of Steps x Stride Length
Keep in mind that stride length may not remain constant throughout your walk, so this method provides an estimate rather than an exact measurement.
Finding Your Stride Length

Understanding your stride length is crucial for accurately tracking your walking distance. To measure your stride length, you can follow these steps:
Measure Your Stride Length: Find a flat, straight path where you can walk normally. Measure a known distance (e.g., 100 feet or 30 meters) and count the number of steps it takes you to cover that distance. Divide the distance by the number of steps to calculate your average stride length for that particular pace.
Adapt to Terrain and Speed: Remember that your stride length may vary based on factors like terrain (e.g., uphill, downhill) and walking speed (e.g., brisk walk vs. leisurely stroll). Be prepared to adjust your calculations accordingly when tracking distance in different conditions.
5 Ways to Track How Far You Walk
There are four main ways to accurately answer the question 'how far did I walk?'. Let's look at each of them in more detail so you can decide which one is the best option for you!
Can I see how far I walked on Google Maps?
I get this question a lot, so let's talk about it before we get in to better trackers. The answer is that yes, you can get a general idea of your distance.
When you plug in your starting and ending point, then across the top select the walking figure, Google will try to plot a walking route. Sometimes it's a good idea and sometimes Google can't find a good way for you to walk, so it turns in to a super long walk.
It will not show you how far you walked after the fact or track your walk to give you a number.
1. GPS Watches or Fitness Trackers
Using a GPS watch is, by far, the easiest and most convenient way to figure out and track how far you ran.
GPS stands for the US government-owned Global Positioning System which uses a network of satellites to provide navigation, positioning, and timing. It's a space-based radio-navigation system that broadcasts highly accurate navigation pulses to users on earth.
There are two other major satellite networks apart from GPS, namely Russia's GLONASS (Global Navigation Satellite System) and the European Union's Galileo. Both of these provide the same type of navigation data as GPS, but GPS happens to be the most popular around the world.
Since these systems work by tracking the location of devices here on earth, they're ideal for runners, cyclists, and swimmers to use to know how far they're going. Plus, you can set up a different tracking style for walking vs hiking, making it easier to compare types of workouts.

The most common GPS tracking device used by athletes is a GPS running watch. There are several great options out there by different brands such as Garmin, FitBit, Apple.
All you have to do while using a GPS watch is to click a button on the watch to connect it to a satellite, and the device will ping your location at predetermined time intervals to measure how far you're walking.
The accuracy of GPS technology is one of its biggest advantages.
Some also come with the capabilities of modifying how often they ping the satellite. The more often the device pings and checks in, the more accurate your distance will be.
2. Create a Map of the Distance Walked
Another great option is to use walk-mapping websites online. You can use these to find out how far you ran by tracing your route after a run. Two of the most websites are Map My Walk and On The Go Map.
In fact, this is exactly what I did for many years when I started running and walking! We didn't have fancy running watches back in 2002…or I was a poor college kid who couldn't dream of owning one.
Both of these sites allow you to trace routes on an interactive map of any city. Just click on the starting point, then click on other points along the way and also click and select a finish point.
The routes on both these sites automatically snap to the nearest road or trail which makes clicking and tracing routes easier. Both are free to use online and great when you're just starting.
Price: Free
On The Go Map is a website for mapping running routes that prioritizes user experience. It's simple to use. When you enter a zip code or the starting point of your walk, the map will zoom in to that location.
You can easily retrace your steps by clicking the spot on the map where your walk first started.
As an online tool for planning running routes, On The Go Map is great because the route tracer automatically follows the exact road, so all you have to do is click where you turned. This method is much quicker and more precise than manually tracing the road's curves.
You also do not need an account or to register to use the mapping tool. Plus, you can select either miles or kilometers as the unit of measurement. You can view the map as either a road map or a satellite image if you ran on bike paths or other off-road trails.
Price: Free
Map My Run was a pioneer in the market for online running route mapping trackers.
This tool is fully interactive, much like On The Go Map, with a clickable interface that follows the road exactly as it is until you tell it to make a turn.
The route tracker requires you to sign up for an account, but it's completely free!
Komoot – best for hikers
Price: Starting $3.99
Komoot is a paid route planning app for hiking, and mountain biking. The thing that makes Komoot stand out is that it has very good topographical maps of even the most remote wilderness areas.
This is the best online route mapping tool for trail runners, allowing you to easily calculate distance, elevation, and gradient.
In the route-making panel, you can even see inch-by-inch surface, way type, and elevation analysis. Plus, at a glance you'll be able to tell the difference between hiking paths, singletracks, and paved roads.
These functions are useful whether you are outlining a course for future use or retracing your steps to determine how far you have run.
3. Smartphone Apps
One of the best ways to track your walks, apart from a GPS watch, is by using free walking apps. They allow you to track important metrics such as pace, distance, and elevation.
The reason I don't label it as number one is you end up holding your phone, which can change your arm swing. Or you have to pull it in and out of your pocket and we still find it to be less accurate. The GPS on your phone isn't on par with what watches have.
There are a bunch of different options out there to choose through, including free and paid apps, with some offering a free trial so you can test it out.
Apps are going to use the GPS from your phone, so you don't need to have a good cell signal or WiFi.

Some popular apps include MapMyWalk, Strava, Asics Runkeeper, and Adidas Runtastic.
Runkeeper is an easy-to-use app that's excellent for beginners and provides crucial data to help you with your training and measure your progress. Yes, I know the word run is in the title, but trust me there's plenty of walking workouts in these…plus we know that walking is the gateway to running ;).
Nike's app is gamified and is based on challenging yourself to beat personal goals. You can also compete with friends via the app. David started running with both this app (to listen to a coach) and with one of my Polar watches. ALWAYS the app says he's run alot farther than he has.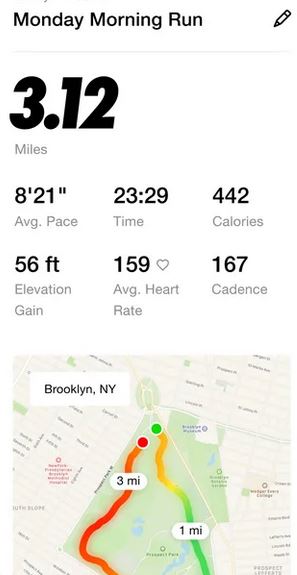 4. Measuring Your Walking Routes Manually
Last but not the least, is an old-school method of finding out how far you walked. While modern technology has made tracking walking distance more convenient, it's essential to understand how to measure it manually.
Identify specific landmarks along your route, such as trees, lampposts, or intersections.
Count how many times you pass a landmark during your walk.
Multiply the number of times you passed the landmark by the known distance between each occurrence to calculate your total walking distance.
Or even more simply, set up markers for yourself. Like this week I walked to street X, next week I'd like to walk 1 block farther before I turn around. While it's not going to give you a precise distance, the ultimate input of creating a goal for consistency or progress is still there.
5. Using Your Odometer
For those of us not looking to be quite so accurate with a training run, just hop in the car! I also did this many times over the years!
Head to your starting point and reset the trip odometer in your car's dashboard to start tracking.
Next, drive the route you want to run and check the reading on the odometer again when you reach the finishing point of your run.
You obviously can't drive on sidewalks or trails that leave the roadside, so if that's where you want to run you'll have to consider another method mentioned in this article. Can you believe I even need to say that?? But I do.
How Far Should I Walk to Lose Weight?
Understanding the relationship between walking distance and calorie burn can be beneficial, especially if your goal is weight management or improving overall fitness. Here's how you can calculate the calories you burn during your walks.
The speed at which you walk influences calorie expenditure. Generally, walking at a faster pace or covering a longer distance will burn more calories.
One widely used formula is the MET (Metabolic Equivalent of Task) method, which provides a general estimate based on the intensity of your walking and your body weight. The MET values for walking at different speeds are as follows:
Slow-paced walking (2.0 mph or less): 2.0 METs
Moderate-paced walking (2.5-3.9 mph): 3.9 METs
Power walking (4.0 mph or more): 5.9 METs
To estimate your calorie burn using the MET method, you can follow these steps:
Determine your MET value based on your walking speed.
Calculate your total calories burned per minute with the following formula: Calories burned per minute = MET value x (your weight in kg / 200)
Multiply the calories burned per minute by the total minutes you walked to find the total calories burned.
Here's an example using the MET method for a 30-minute brisk walk by a person weighing 70 kg (154 pounds):
MET value for brisk walking: 5.9 METs
Calories burned per minute = 5.9 x (70 kg / 200) = 2.065 calories per minute
Total calories burned = 2.065 calories/minute x 30 minutes = 61.95 calories
You can see from this example why I love getting people to work on their walking speed! We also know that if you do incline walking or nordic walking (using poles), you may be going slower but burning a lot more calories.
Why You Should Start Tracking Your Walks
One thing that you'll notice is common amongst athletes is that they all track their training and progress meticulously.
Why is that important, you ask? Because it allows them to see how much they've grown over a span of time. It also allows them to push themselves further to become a better runner.
What we measure we manage!
If you walk the same easy three miles every single day, your body has no reason to adapt, to improve speed and endurance because it already knows how to handle what you're doing.
Multiple studies have shown that the key to improving your aerobic capacity is to move more over a given period of time, by incorporating progressive overload. This means that to improve any athletic quality, you need to expose your body to increasing levels of exertion to force it to adapt and become better.
This is where tracking becomes incredibly important.
Even for the most casual fitness enthusiast, tracking mileage is a fundamental component of consistency and progress.
Other reasons why you should start tracking your walks are:
Ensuring you're hitting that 10,000 steps a day goal (we know more movement throughout the day is key to weight loss)
Finding the sweet spot between pushing yourself enough to progress, while also ensuring you don't push so hard that you get injured.
Improving motivation by keeping an eye on your progress and weekly mileage, which can encourage you to keep walking to maintain your logs.
Seeing how far you've walked can be a powerful motivator. As you witness your progress and reach your goals, you may feel a sense of accomplishment that encourages you to maintain a regular walking habit.
Walking has numerous health benefits, including improved cardiovascular health, reduced risk of chronic diseases, enhanced mental well-being, and increased energy levels. Tracking your walking distance can help you stay committed to reaping these benefits.
Tracking your walking distance is a valuable tool not just for monitoring your current activity but also for setting and achieving meaningful goals. By regularly assessing your progress and establishing new objectives, you can stay motivated and maximize the benefits of your walking routine.
Looking for more walking tips?
Other ways to connect with Amanda
Instagram Daily Fun: RunToTheFinish
Facebook Community Chatter: RunToTheFinish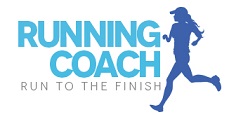 Sign Up to Receive a Weekly Newsletter with Top Running Tips