When it comes to free running apps, I wonder if new runners realize just how lucky they are and what's available to make your running life easier.
A great running app can not only track your distance, show elevation and route, but provides some additional tools that make running easier to stick to or more fun.
In 2002, I grabbed my trusty digital Timex to time the length of my new running habit, strapped a big yellow radio to my arm and headed out without a specific route. Once home, I listened to the beep of my dial up as I logged in to MapMyRun to plot out the path I'd just taken and figure out my distance.
Luckily I'm a very consistent pace, so I generally knew how far I'd gone, but if not…man running took a lot more work back in the old days (ha!).
Now one gizmo, our smartphone, can do it all on the run: music, podcasts, tracking your pace, your location, ensuring that running in new cities you don't get lost, really whatever you fancy.
15 Best Free Running Apps
These are the best fitness apps that I've found testing out a variety of things on my workouts from roads to trails to the gym.
We're going to dive in to each one, but a quick peak at the top contenders:
MayMyRun
Gym Boss Timer
Nike Run Club
Charity Miles
Smart Metronome
Trail Run Project
I've detailed more below, plus some additional apps that are 100% worth adding!
What's funny is we often think we need all the gizmos, but these free running apps are enough to get the job done!!
Upfront I will address that Strava is noticeably missing from my list. And there are a few key reasons for that:
Safety concerns – Even with a small buffer around your home, it's extremely easy for anyone who has access to your profile to figure out where you are running.
Competition – It's a platform designed to drive you to work hard. And as a result I've seen tons of athletes overtrain or feel less than because the comparison factor is so much larger than I've found other places.
1. Best App for Outdoor Runs – MapMyRun
Yup that whole log on to a website and figure out my route thing is history.
Now I can open an app on my phone and it automatically finds my location via GPS (no wifi needed), then plots out my route as I run. I've seen some pretty hilarious images made from runners who get creative with their path.
The bonus here is you don't need to sync a watch to your computer. All the details of your run are automatically saved, giving you a great log of your speed, elevation, distance and more.
You can also look up routes from other runners
I used it to get a feel for a race course elevation when the profile wasn't listed
👉If you're just starting out and not ready to invest in a GPS watch, this is PERFECTION. It's going to help you track everything that you need to get in to the habit and do your training.
2. Runner Up: RunKeeper
Super similar in style and function to MapMyRun, this is a great app as well. One of the fun new features is they have people like Deena Kastor offering guided runs.
You can find routes, save routes, track your run and other workouts, just like with MapMyRun. So it really often comes down to a preference of interface
For trail runners, it's extremely helpful to have an app that's showing all the trails so you can hopefully prevent getting lost. I have used this on every single trip we've taken to find trails and use it all over to find good trails near Boulder!
Trails are rated for difficulty
You can use the app while out of cell service thanks to the GPS feature, keeping you on track
People will load their own photos and descriptions to help you know exactly what things are like
This one is specifically for trail running, but the Mountain Bike Run Project actually shows more trails and most are open to runners as well.
4. Best Running App for HIIT Running –  GymBoss
If you want to do some sprints at the track, this is a great free timer to set for both running and rest periods.
It's most well known for setting timers to do  HIIT workouts, but for runners it's a great way to stop looking at your watch during sprints! Just run until the beep, then recover and get at it again.
I also now use this to complete the 30 Day Core Program, getting in my 10 minutes of Core work before each run!
5. Best Running App for Treadmill Running – iFit
Recently I did a big comparison of Nordictrack vs Peloton treadmills and hence I am confident in recommending iFit! They actually have a number of programs that are weeks long, which will help you build to a goal.
You can start with something small like your first 5K or they even have programs that will help guide you through a marathon.
I appreciate this format over picking and choosing randomzied workouts.
Additionally you'll get access to strength training workouts, biking, rowing, all the cross training that runners need.
6.Best Way to Put Your Runs to a Good Use –  Charity Miles
Want your sweat to count for even more than fun and good health?
This free app lets you earn money towards the charity of your choice, just open it up during your run and using GPS it will track mileage, adding up to .25cents per mile walk/run!
After creating your account, turn it on for any activity
Walking the dog, running, dance party – it all counts
You can get friends to add to your cause or you can work with your employer as well.
7. Best Running App for Guided Audio – Nike Run Club
My husband started using this on his recent return to running (yup that's right an app over his built in coach). And one of the things he told me he enjoyed was the new partnership with Headspace!
So I downloaded it to find out for myself.
While I am not the runner who loves a coach in my ear or needs the planned workouts, I did super enjoy those Headspace sessions which help you figure out a lot of the mental side of running. Meanwhile, he LOVES that the app tells him when to speed up, when to slow down and everything in between.
The only drawback is it's hard to find a plan to truly follow.
8.Best App to work on Running Cadence – Smart Metronome
You want to get faster? You want to improve your running cadence?
One of the first things you can work on is your foot turn over and a metronome app is extremely helpful for a lot of runners to get used to the rhythm.
The aim is 90 RPM, which reduces the amount of time your foot is on the ground and allows for speed without overstriding. If you're really working on form then checkout the Running Technique Program.
9. Best App Running for Weight Loss – MyFitnessPal
If running for weight loss is one of your goals, then tracking your food is often just as important as putting in the miles.
It's not about obsessing over good and bad, but instead becoming aware of habits, portion sizes, eating more veggies and tuning in to your hunger.
By tracking, we often find we're actually eating more than we thought or in my case, realizing just how low I was on protein!
10. Best Running App for Gamers -Pokémon GO
Listen, I'm not a huge gamer, unless you count the occasional Candy Crush. BUT I saw this app get my Father In Law out on a ton of walks and I can absolutely see how it would spice up your runs!
While taking your run or walk, you're using the phone to scan your surroundings. Upon spotting a Pokemon, you move towards it to make a capture! And if you need some motivation on where you go, you can look for the large blue icons on the map called Gyms.
Run from gym to gym creating a Fartlek workout!
Great way to get kids interested in running as well!
11. Best Running App for Music – Amazon Music
If you're like me and never bother to make an actual playlist, a streaming solution is a great option for keeping you on the go with tunes.
I recently switched us over Amazon Streaming with my Prime membership and like it even better than the other options I'd used before because I can turn on certain stations or create my own playlist that stays in the cloud.
However, please note that you should plan ahead by going in to your Amazon Playlist and downloading (still free) some songs on the off chance you end up somewhere that streaming doesn't work. Like when we ran through the canyons for the Colorado Half Marathon and David had NO MUSIC.
We've noticed issues with connectivity for Spotify which is why it wasn't top of the list
iHeartMusic is another good option if you like tuning in to specific radio statsions
12. Best App to Be Prepared for Race Day – The Weather Channel
We know that runners aren't afraid of the sweltering heat or the freezing rain, in fact we might just relish our moments of badassery. But we still need to be safe and dress for the weather!
I use the radar section of the app to turn on a layer like wind or rain. Then I can see if there's an area nearby that happens to have lower wind, not unusual in Colorado thanks to the mountains.
But it also shows sunset, sunrise, humidity and top allergens.
Find out which running apps are worth it and share your favorites! #runchat
Click To Tweet
13. Best Running App for Spectating – More Cowbell
Ready to be an awesome marathon spectator and not have your hands feel like they're stinging from hours of clapping?! Just pull up your cowbell!!! Seriously, I'm totally angry at myself for forgetting this during Ragnar!
OF course, you should also checkout the race app which will allow you to track your runner. But there tends to be an app per race, rather than one main one I can recommend.
14. Best Running App for a Watch – Garmin Connect
While I truly love my Polar Vantage V2 for the best heart rate readings and the Polar Flow app is pretty great, Garmin just has it dialed in to the next level.
If you want to be able to track all kinds of things about your health and life, it's here.
Tracking your cycle and symptoms is super helpful
Seeing your sleep data and daily activity in one place
Watching resting HR trends to see signs of overtraining
Earn badges to keep you excited for the next thing
15. Best Running App for Community – Instagram
Did your run happen if it wasn't posted to social media?
I'm not sure it did, so let's be honest we all love Instagram now for showcasing our beautiful locations or sharing the highs and lows. Here are some hashtags to find other runners or grow your following.
Of course, I'm always following #runtothefinish to stay in touch with you and cheer you on.
Truly, social media can get a bad rap, but I have made some of my best running friends because of Instagram. And I LOVE our community! It's so supportive and you'll find a ton of great running coaches that I follow as well providing helpful tips.
Old School Paper and Pen Option: Running Log
After the app I was using from roughly 2007-2011 abruptly closed I lost all of my training data. So I have a little distrust of keeping it all there, which is why I put together a printable running log!
You can customize the days, so you aren't wasting pages. You can track milestones and chart your progress over time.
Carrying Your Phone on a Run
One of the big questions that I long had and now often receive is, but how do you carry your phone? Does it work for when you get sweaty? Does it feel good or throw you off?
Let me help you out with a number of ideas!!
BONUS POINTS: Get rid of the cord I mention all together with the best wireless headphones for running. I reviewed a bunch of options for you to find the one that will fit you best.
What's your favorite running app?
How do you carry a phone?
Other ways to connect with Amanda
Instagram Daily Fun: RunToTheFinish
Facebook Community Chatter: RunToTheFinish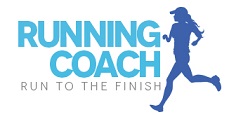 Sign Up to Receive a Weekly Newsletter with Top Running Tips and Laughs