When it comes to large screens and online live classes on treadmills, you know it all comes down to NordicTrack vs Peloton.
These two main competitors have risen to the top of the at-home treadmill market, so it makes sense to have questions about the differences between the brands and their models.
Whether you have long loved the usefulness of the treadmill or have started using it more due to weather, you might be thinking you'd like one at home as you move away from the gym. And that's where Peloton and NordicTrack come in.
Having done marathon training to sprints on a wide variety of treadmills, I LOVE talking about the features and how best to use one to improve your training.
Treadmill running is a great way to improve your race performance and get a great workout.
The updated features on new models are a great option when you need to bring your run indoors, you can get high-intensity workouts live with a trainer right at home.
Treadmills from both companies should be looked at as a long term investment. They will last for YEARS and many thousands of miles, while saving you on a gym membership.
NordicTrack, established in 1975, is an experienced name in fitness and has a reputation for making a variety of high-quality cardio machines.
Peloton, although fairly new to the game and original known for cycling (the Peloton bike), has quickly risen in popularity thanks to saucy ads and features in TV shows. But which is better?
That's the question we'll be tackling today! This article will compare the "tried-and-true" NordicTrack to the "disruptor" Peloton.
NordicTrack vs Peloton
The truth is both are great options, but they are different.
We'll dive in to the specifics, but the biggest areas are this:
Peloton+ uses slates, rather than a belt for the tread, a feature previously only in high end Woodway's (unsure if this model will come back out)
Peloton users LOVE their instructors, the competition with others and that's what made the entire brand explode
Norditrack does now have instructors and live classes, but the machines came first
Nordictrack has more traditional controls
Nordictrack allows for Google Maps style runs, mimicking race courses
NordicTrack and Peloton – Brand Overviews
At-home exercise enthusiasts can choose from the wide selection of products and services offered by Peloton and NordicTrack. Let's look at a brief overview of each of the companies before moving on to specific feature comparisons:
NordicTrack
NordicTrack was founded in 1975. In 1998, Icon Health and Fitness bought the company. It's a company based in the United States that produces treadmills, exercise bikes, and as well as other training equipment such as elliptical trainers, rowers, and strength training machines.
There are also a number of interactive features on NordicTrack's exercise equipment. Customers with an iFit subscription may access live and on-demand workout courses on the screen connected to their bike, treadmill, elliptical trainer, or rowing machine.
Peloton
Peloton is a fitness equipment and media company located in the United States that has been in business since 2012. Peloton offers stationary bicycles and treadmills and gives access to their studio-streamed online programs.
Each bike and treadmill has a screen that people may use to watch these lessons. They can also use the Peloton mobile app to watch classes.
Peloton members get access to a wide range of online courses. Classes are recorded each day and made available to members in the Peloton library, where they may watch them live or on-demand at any time.
NordicTrack Treadmill Models
NordicTrack has four traditional (at-home) and two commercial-grade options. Don't let the word commercial fool you, that's exactly what I have at home. In addition, the company offers two Incline models (for up to a 40% incline!).
The at-home machines will be slightly smaller and cheaper while the commercial-grade machines are more heavy-duty.
EXP 7i
Cheapest model NordicTrack offers. It's 77.3" L x 35.3" W, weighs 222 lbs, has a 7″ touch screen, and can support up to 300 lbs. At about $1,000 less than the 1750 this is a good treadmill, but I've found runners really appreciate the better motor in the 1750
EXP 14i
Top at-home model for those doing a lot of walking or even run/walk. It's 79.9" L x 35.08" W, weighs 229 lbs, has a 14″ touch screen, and supports up to 300 lbs.
✅Commercial 1750
The most recommended at home model for it's features as a commercial model. It's 80" L x 38" W, weighs 340 lbs, has a 14″ tilt and pivot touch screen, and supports up to 300 lbs.
I have the older version of this model and it's what I recommend to anyone asking me about a treadmill. I am getting ready to buy a new treadmill (mine has 16,000 miles and has moved to 9 locations so it's ready) and will be going with the 1750 or 2450.
Commercial 2450
Top Commercial model. It's 81" L x 39" W, weighs 353 lbs, has a 22″ tilt and pivot touch screen, and supports up to 300 lbs. This is the model I recommend the most next to the 1750.
Commercial X22i
Lower-end Incline model. It's 70" L x 39" W, weighs 417 lbs, has a 22″ touch screen, and supports up to 300 lbs.
Commercial X32i
Top Incline model. It's 76.5" L x 40" W, weighs 462 lbs, has a 32″ touch screen, and supports up to 300 lbs.
NOTE: there are two "middle-of-the-road" at-home models I didn't include on this list as I was trying to give you a rough range of the options available.
If you want a more complete comparison, checkout this guide to the best Nordictrack treadmills.
Peloton Treadmill Models
Peloton, on the other hand, offers two options: the Tread and the Tread+. Currently, the Peloton Tread+ model is unavailable, due to some super bad publicity around space under the belt. So let's focus on what is available.
You can only buy direct from Peloton >>
Pelton Tread
This is the only model currently available from Peloton. It's 68" L x 33" W, weighs 290 lbs, has a 23.8″ touch screen, and can support up to 300 lbs.
The Tread+, when it's available again, will be larger, heavier, have a larger screen, and cost more. You can see how the belt is different and the screen is significantly larger here.
NordicTrack vs Peloton Price Comparison
Originally, the Peloton treadmill was quite expensive.
You can now get the basic Peloton Tread for $2,495. Interested in the Tread+? While this treadmill is not currently available, it was last sold at $4,295.
The NordicTrack EXP 14i (their top at-home model) retails for $1,899, and their low-end commercial model, the Commercial 1750, sells for the same price.
If you want to go with one of their Incline models, you're looking at a starting price of $2,999, while their top model runs for $3,999.
Checkout this site for the best Noridctrack prices (retailers are all required to use the same pricing, so anything lower is a refurbished machine).
See current Peloton Tread pricing >>
Peloton vs. NordicTrack: Warranty
Included in the price of these treadmills is a warranty that varies by brand. For the Peloton, you get a 5-year frame, drive motor, and walking belt warranty, and one year for parts and labor protection. As for NordicTrack, you get a lifetime frame, 10-year motor (parts only), and 2-year parts and labor warranty.
When you buy from Peloton, it comes with a 30-day trial and return period. If you choose to return your treadmill, you'll get a full refund minus a $250 shipping fee or higher depending on where you live, as well as a potential restocking fee.
For NordicTrack, you get a standard warranty on most treadmills which is a lifetime warranty on the frame, a 10-year warranty on the motor, a 2 years warranty for parts, and a 1-year warranty on labor. However, it's important to note that the warranty only extends to the original purchaser and is not transferable!
Like the Peloton, you get a 30-day trial and return period. If you choose to return your NordicTrack treadmill, you'll get a full refund minus shipping fees and a 10% restocking fee.
What is the Closest Thing to a Peloton?
The NordicTrack X32i will be the closest to the Peloton Tread+ because it features a 32-inch HD screen for live-streaming classes. The features will be slightly different, and the unit itself will be slightly cheaper.
And my recommendation is still going to be the 1750, so you get that decline feature. The only thing you'll lose out on will be the screen size, but that does come down to preference – do you want to train on a decline or want a larger screen?
NordicTrack vs Peloton – Feature Breakdown
Both companies make treadmills that are made of high-quality frames that are built to withstand vigorous and frequent exercise.
Here's a quick rundown of the NordicTrack vs Peloton specs, we're doing to focus largely on the Tread, since we don't know if the Tread+ is coming back.
Display Features
Peloton is known for its touchscreens that allow you to join live classes and use all the other features of the treadmill.
NordicTrack machines also have a screen, but the size can vary greatly depending on the price point of the machine (see specs below). You'll also notice that on new models the screen swivels, so you can do your strength workouts from iFit on the treadmill.
For metrics, both treadmills will give you key information while using the machine: the screen displays your time, calorie burn, incline or decline, speed, and distance traveled.
As for the Peloton, you will also see a leaderboard to compete with others.
Additionally, both brands will allow you to monitor your heart rate. With NordicTrack there's the iFIT SmartBeat™ Forearm Heart Rate Monitor, a Bluetooth-compatible heart rate monitor that boasts what they call the most reliable heart rate tracking to date.
If you want to track your heart rate on the Peloton, you will need an ANT+ heart rate monitor (you can see a full list of compatible monitors here).
Speed Controls
As noted above, Nordictrack is going to have the standard controls along the sides of the screen, allowing you to quickly hit a 6MPH or 0% incline. It will also have arrows for you to adjust the speed and incline up or down in small increments.
Peloton uses knobs. They are on the side of the hand rails, so you won't accidentally hit them, but it's something to adjust to.
Entertainment Features
Beyond classes, which we will detail below, both brands offer some built in features.
For speakers, both of the machines allow you to use a Bluetooth connection for sound to fully immerse you in your workout, or you can choose to use the built-in speakers.
However, if you're a runner who enjoys watching TV while you workout, that's not happening on the Peloton Tread or newer Nordictrack models. My 2950 connected to cable and I still watch TV through the treadmills at hotels, so I'm not sure why they are pushing back so hard on this, but you cannot access things like Netflix or YouTube.
Incline Features
Peloton has a 0-12.5% incline available, there are no decline options available. Which means you can get awesome workouts, but you are not able to mimic a race course.
Nordictrack lower-end at-home models don't have decline options, but can incline up to 12%.
The higher-end models can range from up to a -6% decline up to a 15% incline. This makes the usage of their tools to run a specific race course or run a path somewhere else in the world far more useful, as the treadmill automatically adjusts. I mean, you can't get much better race training that hitting the inclines at the exact right mile!
The specialty Incline models can incline up to 40%, which make them ideal for hikers or those who want a more intense workout without running.
Checkout Jenny using it in her training!
Assembly
While this is not strictly a 'feature' it can be a useful one to know what to expect once it's delivered and it's time to assemble your new treadmill! NordicTrack comes with detailed assembly instructions, and the website states that assembly usually takes 60 to 90 minutes.
Thankfully, they've now started professional assembly services for most major cities in the US. You can check if it's available where you live on their website by entering your zip code.
Peloton includes professional assembly with each purchase. The treadmill will be sent to you in its unassembled state in three huge boxes and will be assembled once delivered. If you've bought any accessories as well, they will be shipped at the same time.
When it's delivered, their assembly team will transfer the Peloton Tread to the room of your choosing, and set it up in the spot you choose by assembling it and connecting it to the power supply and the WiFi network.
They will usually run the Peloton Tread at high speed and on a steep incline to perform a functional test once it is set up and before you use it for the first time.
NordicTrack vs Peloton Classes
This is an area where I find you are either: really IN TO classes and that's why you want a new machine…or you just DO NOT CARE. Admittedly, I think the classes are fun, but generally it's not a feature I'm paying for.
As Running Coach Lindsey said: "It was the Peloton community for me. I was an early adopter buying the Peloton bike in 2018. It was completely life changing and I couldn't wait for the Peloton branded treadmill to come out."
Both brands allow you to tune into live classes that you can join for your workout from the comfort of your own home.
This makes working out much more exciting than the average treadmill run and also gives you more motivation to work out.
NordicTrack's programs and offerings vary by machine. Users can access live and on-demand classes, as well as access to world map runs that take users on roads and trails around the globe, automatically adjusting the treadmill as you go.
New models come with a one year membership to iFit. They have been really ramping up their volume of classes and production to truly compete with what Peloton provides.
PLUS, iFit actually has programs you can follow to progress from couch to 5K or even to a marathon. I love that they have these structured programs.
Most new NordicTrack models now give you free access to their iFit classes for a year, and then it will cost you $39 a month, $396 a year for the family plan, $180 a year for the individual plan.

Coach Heather has lead many of their LIVE workouts and is helping with new challenges like their 26.2 challenge.
Peloton as a brand is all about the online technology, and the treadmills follow that philosophy. As a result, their Tread comes loaded with the most up-to-date version of Peloton's integrated app, which does include some scenic runs.
Use it to access live and on-demand treadmill group classes 24/7 and communicate directly with the instructor and other users in the class. Peloton doesn't have outdoor routes, but they're well known for their studio classes.
Peloton vs. NordicTrack: Subscription costs
To access the touchscreens and interactive material on the treadmills from Peloton and NordicTrack, you must have an active subscription for both. NordicTrack's iFit membership is $39 per month for a family plan that includes up to five profiles.
If you don't need more than one profile, you can get an individual plan from NordicTrack for $180 per year. Peloton only provides one package to users.
For Peloton, the cost is $44 a month (unlimited profiles) to have the access to leaderboards and all the workouts streamed through the screen. The subscription cost for the all-access membership went up from $39 to $44 in June 2022.
Additionally, the businesses provide their content through cellphone apps, which provide you complete access to all content but aren't linked to your equipment.
The Peloton mobile app is $13 per month, while the NordicTrack iFit mobile app is $15 per month. Considering the price is lower for the Peloton if you don't own one, it seems like a bit of a slap in the face.
But I think their claim is that the additional fee is to help automatically adjust your treadmill with the class?
Both of the brands also offer different types of workouts, such as yoga and Pilates, so you're not just limited to being on your treadmill all the time.
Both apps provide a 30-day free trial so that you may test them out before committing.
Can You Use NordicTrack Treadmill With Peloton App?
If you like the features of the NordicTrack better than a Peloton, but want to enjoy Peloton's popular classes, you can still join the classes on your NordicTrack. You will have to pay for the app and the subscription, though.
However, NordicTrack's iFit classes will work better as the instructors can control your settings during the class.
Does NordicTrack Treadmill Work Without a Subscription?
Yes, you can still use your NordicTrack as a regular treadmill, that's what I've done for the last 10 years.
Final Verdict – NordicTrack vs Peloton: Which is Better?
When deciding whether to purchase a NordicTrack or a Peloton treadmill, it really comes down to personal preference of features.
Do you already love the Peloton community? Will you benefit from having the decline feature of Nordictrack?
You can also find a wider range of options and prices with NordicTrack, while still getting access to a library of workouts.
Whether you decide to go with the tried-and-true or want to support the disruptor, both brands are well-liked and deliver quality products. You can get amazing at-home workouts with these treadmills. The live classes on either subscription are sure to help keep you motivated through a run.
The NordicTrack is best for those who enjoy the outdoor workout experience as you can use their global feature to take you to an outdoor trail around the globe. While Peloton has some scenic runs, without decline you aren't getting the same experience.
On the other hand, the Peloton is great for those who want access to intense workout classes 24/7 and 365 days a year. The classes have a great reputation for a reason, which many wouldn't want to give up.
Let me know which treadmills appeals to you the most!
Looking for more treadmill answers?
Other ways to connect with Amanda
Instagram Daily Fun: RunToTheFinish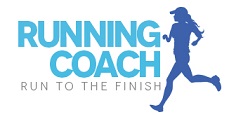 Facebook Community Chatter: RunToTheFinish
Sign Up to Receive a Weekly Newsletter with Top Running Tips and Laughs