There's absolutely no debate that walking is an excellent low impact activity that's easy on your joints. And if you're wanting to improve your fitness then spending some time power walking and incline walking is phenomenal for EVERYONE.
Running obviously offers great bang for your buck, so to speak, with high calorie burn in a fraction of the time when compared to other exercise modalities.
But what if you're not a runner, want to become one? Or you're injured, but are still able to do lower impact exercise like walking? Or what if you just want a change of pace in your regular run training that will still offer positive benefits? Cough…like stronger glutes for more power!
This is where incline walking may come in!
Continue reading to learn more about the benefits of incline walking, how to incorporate incline walking into your routine, and about how incline walking may be a good option when injured.
What is Incline Walking?
Our focus in this article is on really using that incline feature on your treadmill at home or in the gym. Not the 1%, but the top gradient provided like 12%!
Beginners should always start with something lower to get used to how it feels when the treadmill is tilting and how it changes the overall intensity. But once you've gotten used to it we, want to crank up the workout by testing out those big inclines.
The average treadmill will max out at 12 to 15% and this is plenty for most people.
But if you really love incline workouts or are an ultra runner, you may benefit from specific Incline Treadmills like the Nordictrack X22i, which goes up to an incredible 40%!
10 Benefits of Incline Walking
As with a lot of exercise, incline walking boasts a number of benefits to your physical health. If you're new to exercising I recommend reading the power walking guide first to really focus on form and learning how to take your walk from a stroll to a push.
Incline walking is going to challenge you in new ways and will absolutely improve your total fitness, whether you're already runner or not!
You may notice it's often the preferred activity for those training for bodybuilding competitions. The belief is that by walking over running they are less likely to burn off muscle. This isn't accurate. BUT they are engaging a lot more muscles, burning a lot of calories and it's great for weight loss.
Let's look at these a bit more closely.
#1 Cardiovascular Boost
While it's not running, walking is still a cardio exercise and can get your heart rate up. Add in an incline and you'll see an even larger increase in heart rate.
Climbing a hill adds resistance. As a result, your heart and lungs have to work harder to provide your muscles with the oxygen-rich blood they need to perform what you're asking of them.
Why is boosting your heart rate or aerobic exercise important? For example, it can:
Increase endurance.
Lower blood pressure and heart rate (when at rest and during exercise), as well as cholesterol.
Reduce stress.
Help with weight loss.
Burn more calories.
And more!
Running may be more intense than walking, both on flat surfaces and on hills. But, if you're looking to obtain some of the similar cardiovascular benefits of running on a flat surface without actually running, walking uphill is an excellent alternative.
#2 Increased Muscle Strength
Walking uphill can also provide gains in muscular strength, especially when it comes to the muscles of the posterior chain like the calves, hamstrings, and glutes.
In fact, a 2012 study showed that at a 9 degree incline the glute activity increased over 345%. For athletes this means more power in everything you do!
Don't worry, the quads don't get left out either. They still have to work hard to keep you moving forward and up.
I already mentioned the calves, but inclines force your ankles into more dorsiflexion and some of the lesser known calf muscles, like the peroneals and gastrocnemius, get highly involved. This is important for improving ankle strength.
#3 Improves Aerobic Fitness
Doing enough aerobic exercise on a regular basis is critical for maintaining overall health and lowering the risk of diseases such as hypertension, obesity, heart disease, type 2 diabetes, and certain types of cancers.
The Centers for Disease Control and Prevention (CDC) recommends that individuals get 150 minutes of moderate-intensity or 75 minutes of vigorous-intensity exercise per week. Incline walking workouts are a great way to satisfy these goals.
Depending on how fit you are, how steep the incline is, and how fast you walk, incline walking workouts can count toward your moderate or vigorous exercise minutes for the week.
The moderate-intensity cardio zone, according to the American College of Sports Medicine, is between 64-76% of your maximum heart rate, whereas intense cardio is at or above 77% of your maximum heart rate.
If your treadmill incline walking workouts get your heart rate into the moderate-intensity zone, 30 minutes of incline walking five days a week will help you meet the physical activity guidelines. If you push up into the vigorous activity zone, you will only need to walk for 25 minutes three times a week.
#4 Ultra Training
That's right, folks who are training for super long endurance trail events have found that using a steep incline trainer can enhance their training.
In place of a high impact run, they can put in some serious vertical with a power hike on the treadmill and reap all of the endurance and muscle benefits.
During an ultramarathon, runners often spend time power hiking to conserve energy. This is a great chance to practice that and learn how to spread out your energy over a long duration.
Well known running Coach David Roache, describes a common session he prescribes:
The basics are super simple—20 to 30 minutes at 15% grade. Most athletes should start with a hike around 2.5 to 3.5 miles per hour, with some starting closer to 4 miles per hour. Very advanced/pro athletes may even start with a run around 4.5 to 5 miles per hour. The unifying factor is a slight increase in pace over the course of the session, with freedom to exceed aerobic threshold on good days.
#5 Higher Calorie Burn
While running and other high impact activities are generally the go-to for caloric burn, what if I told you incline walking offered a calorie burn similar to that of running?
In fact, you could burn up to 50% MORE calories than walking on flat ground!
As we've already learned, walking uphill increases our heart rate and recruits a lot of muscles to a greater extent than if we are on a flat surface. As a result, it requires more energy, which means our bodies have to burn more calories to perform.
The number of calories you will ultimately burn when exercising, regardless of exercise type, depends on a number of factors like weight, pace, and terrain, among others.
But one thing is for certain, when you increase the challenge the body is under, in this case by adding a hill, the calorie burning effect of the exercise increases.
#6 Reducing Lower Back Pain
Other muscles that benefit from incline training include your core, which helps with posture and balance.
Those who struggle with lower back pain (a huge portion of America) will reap massive benefits from core work. Incline walking is a sneaky way to get more of that during your workout. Particularly useful if you struggle with getting down on the floor for more traditional core work.
#7 Better Knee Health
According to a study done at Ball State University in 2015, walking on an inclined treadmill reduced stress on the knee joint and increased muscle strength.
While the study had a small sample size, the researchers found that for individuals already suffering from knee issues, as leg muscle strength improved, the pressure on the knee decreased.
Another study in 2014 also found that incline walking led to improved strength, especially in and around the knee joint. The study suggested that incline walking could help those with limited ankle mobility because the angle of the hill requires increased dorsiflexion.

#8 Low Impact High Intensity Workout
As we age, we still need to utilize some high intensity workouts. It helps our body continue to utilize carbs, bumps up the metabolism and helps with that muscle building. Walking for weight loss is absolutely a great way to improve your health.
Incline walking provides a means to get in that intensity without the pounding of jumping, running or other sports. You need to pay attention to your maximum heart rate and then decide how you're using each incline walking session.
If you want it to be a hard day then don't be afraid to keep upping the incline and challenging yourself with pace.
If you want it to be a good workout, but not a hard day, then slow the pace down. You'll still be working all the muscles, but with less workload for the heart. Cardio workouts need to have variety in the level of intensity!
Remember the CDC recommends 150 minutes a week of vigorous exercise for health. That means we need to take your walking up a notch. Power walking is a start and then incline walking is a great next step.
#9 Adaptable for all Fitness Levels
All levels of fitness can benefit from and enjoy incline walking.
Beginners can walk at a slower pace and on a less steep incline, whereas more experienced people can walk faster and up a steep incline.
Since you only have to walk rather than run, many beginners find incline treadmill workouts less intimidating than running, especially if you aren't in great shape.
#10 Versatile Workouts In Terms of Intensity
Most standard treadmills have up to 30 incline levels (0-15% grade in 0.5% increments) and an infinite number of speed options, so you can adjust the incline walking workout to your fitness level.
You can also vary your workouts by changing the incline and speed, doing intervals of walking faster or up steeper inclines to make the workouts even more challenging.
How to Add Incline Walking to Training
It never hurts to add any sort of walking to your training. You know I enjoy walking after runs to help my body calm down after the intensity of running. I also just enjoy going for a walk or a hike because, again, it is an excellent and accessible form of exercise.
Whether you're a new or experienced runner, recovering from an injury and can do low impact exercise, or someone who wants to walk for increased fitness, incline walking can benefit you.
Incline Walking Outdoors
If you live in an area with variable terrain, consider altering your walking and running routes to include hills, especially if you normally avoid them.
Start simple with one or two hills if you're not used to it. Your strength and endurance will build as you do them more often.
You can also do hill repeats. I've talked about these in previous posts and they're a great interval workout. You can do these intervals based on time with built in recovery periods. Again, you might be walking, but your heart rate will jump when you head uphill.
Treadmill Incline Walking
If you don't have access to hills outside, walking on an inclined treadmill is a great option to get in hill work. In fact, I often recommend this to runners as we're trying to mimic a race course!
Option 1: Duration
You can do intervals similar to what was suggested above, but you can also plan to just aim to walk for a set amount of time at a set speed and a set incline.
For example, 30 minutes at a 5% incline at 3.5 mph. Don't forget to do a warmup and cool down at a 1% incline and a slower speed.
If you're a walker or beginner runner looking to improve fitness, you could do an incline walking workout 2-3 times per week.
Options 2: Run Finisher
If you're a runner looking to incorporate incline walking to your routine, consider replacing one of your runs each week with a walking workout.
Remember to pay attention to your HR and the total intensity of the workout.
Whether you are walking or running, we don't want more than 20% of your workouts to be hard as endurance athletes.
Or do your normal easy run and then seriously crank up the incline for the final 10-20 minutes to really force yourself to keep those glutes engaged and focus on good form while fatigued. This is going to pay off in those races with late hills.
Another benefit of using the treadmill is it may be safer. If you live in a place with great mountains, you can obviously hit the trails. However, that has its own challenges. Terrain variations and other hazards are things you can't control and bring a risk of injury for even the most experienced runners and walkers.
Tips for Incline Walking Effectively
Incline walking is a great way to challenge your body and improve your fitness, but it's important to do it safely and effectively. Here are some tips to help you get the most out of your incline walking workouts:
Start Slow
If you are new to incline walking, start with a lower incline and gradually increase it over time. This will help prevent injury and allow your body to adjust to the new movements.
Warm Up
Before diving into an incline walking workout, it's important to properly warm up your muscles and prepare your body for the activity. A good warm-up can help prevent injuries and improve performance.
Start with a few minutes of walking at a low incline and moderate speed to increase blood flow to the muscles. Then gradually increase the incline and speed over a period of five to ten minutes. This will prepare your body for the more intense workout ahead.
Wear Supportive Shoes
Wearing proper footwear is essential for any type of exercise, but it's especially important when walking uphill or incline walking on a treadmill.
Look for shoes with good arch support and a cushioned sole to absorb shock and reduce the impact on your joints. You may also want to consider shoes with a non-slip sole to prevent slipping on steep inclines.
Proper Incline Walking Form
Let's touch on a few quick things around form! The way you do incline walking may vary based upon the steepness of the incline you select.
Power hiking as noted for ultrarunners, is a specific method of leaning slightly forward with hands just above your knees!
In general we recommend not holding the handles, BUT that changes once you start moving above 8% and need stability
Super steep inclines like 30-40%, use the power hike method or hold the handles.
Remember to swing your arms in a slightly upward motion (like an upper cut punch).
Think about taking faster steps rather than really reaching your leg out.
Suffice it to say, incline walking is a great workout. It's low impact and offers so many great benefits from increased endurance to injury prevention and more.
Whether you're an avid walker, a new runner or an experienced athlete, walking, especially on an incline, should probably have a place in your workout regimen.
Looking for more training tips?
Other ways to connect with Amanda
Instagram Daily Fun: RunToTheFinish
Facebook Community Chatter: RunToTheFinish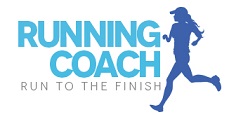 Sign Up to Receive a Weekly Newsletter with Top Running Tips and Laughs