Treadmills are a phenomenal training tool! Whether you're new to running, a long time runner, avoiding some ice or just need an easy safe place to go this treadmill training guide will make the most of your time.
A few of the reasons I love treadmill training:
Easy to practice race pace training
Faster to incorporate a workout that combines strength and running
Allows you to mimic the hills or lack there of on an upcoming race course
Reduces excuses about weather, gym travel time or being away from the kiddos
I've talked before about the differences between treadmill running vs running outdoors.
So today, let's just dive right in to a treadmill training guide that can be adapted for any level.
Treadmill Training Guide
Running on a treadmill is great for all fitness levels. You can so easily customize the intensity by increasing incline or slowing down your walk!
When you're getting started with running there is no better plan to follow than Couch to 5K.
But if you're already doing some running and just looking to mix things up or improve your fitness, we're going to dive in to some great workouts. First let's cover some key basics to treadmill training to help prevent injuries.
How often should you run on the treadmill?
The volume of workouts depends on your history as a runner and preference.
It's still great to mix in outdoor runs for fresh air, scenery and a different way to challenge yourself.
Running everyday is too much for most people. And will backfire if weight loss is the goal.
Remember that strength training is a key piece of getting faster, staying injury free and weight loss. So make time for both.
How fast should I run on the treadmill?
Treadmill running can feel different than running outside, so it's really important to not just focus on pace, but instead to focus on effort.
A great workout is derived from putting in the right effort, not hitting a specific pace.
Easy runs and recovery runs can be 2-3 minutes slower per mile than marathon race pace. Which is why experienced runners instead focus on RPE while running.
Checkout this running by perceived effort chart if you've always tried to force yourself to hit specific paces. Using effort means you can get a great run even on tough day.
How hard should treadmill workouts be?
Remember that roughly 80% of your weekly mileage should be EASY running if you are training for a long distance event and running 5-6 days per week.
If you're only doing 3 workouts a week to maximize time then you can go harder on them and thus use any of these.
Warm Up Routine
Prior to every single routine you must complete a dynamic warm up!
This will prevent injuries and make the workout feel better too. It's also great to walk for even 5 minutes easy before starting any run portion.
Treadmill Workout Routines
Each routine listed below is done by effort. This allows you to make it easier or harder based on your OWN paces.
Starter Intervals
Running faster is one of the most common goals we have. So let's make progress on that goal in a smart way.
If you're new to running then on the longer intervals work towards hitting a 15 minute per mile walking pace before you run or use intervals like run 30 seconds, walk 30 seconds.
Time: 30 minutes
Benefits: Hitting muscles from all different angles, something we often miss with just running forward. Having fun using the treadmill.
Workout:
5 minutes slow jog (this easy pace shouldn't shoot your heart rate up)
Slow the treadmill speed wayyyy down (probably 1.0 to 2.0), increase the incline to 3-5% and walk backwards 2 minutes
Turn to the front and drop incline to 0% running 5 minutes
Slow the treadmill speed way down, turn to face the left and side shuffle for 1 minute
Turn to the front running 5 minutes
Slow the treadmill speed way down, turn to the right and side shuffle 1 minute
Turn to the front increase incline to 1% running 5 minutes
Either slow treadmill down or step off to the side and do walking lunges 1 minute
Keeping incline at 1% run easy 5 minutes or walk 5 minutes to cool down
Hill Workout
One of the easiest ways to become a faster runner is to include more hill workouts. They are the preferred way to start speed work because you'll also be force not to over stride and practice your knee drive.
Time:
Benefits: Glute workout, increasing leg strength, intensity without the potential risk of sprints
Workout: 34 to 46 minutes

We're going to increase the incline and increase your speed throughout this workout. Your walking pace should feel like you are working, not taking a stroll with a friend.
5 minutes easy walking at 1%
3 minutes power walking at 5-8% incline (pick what's hard, but doable)
1 minute running at 0% incline
1 minute running at 1% incline
1 minute running at 2% incline (try to maintain effort, which means you will probably drop the pace)
Repeat 3, 1,1,1 – 4 to 6 times
Walk easy 5 minutes at 1% incline (or do an easy jog as long as feels good)
Full Body Strength Treadmill Routine
When you want to ensure you get in both strength and cardio, this is the routine to make it happen. A good training plan needs both.
Time: 45-60 minutes — If you need to shorten, shorten the warm up run.
Benefits: Increasing muscle to burn more fat, plus we know these short intense cardio bursts increase calorie after burn
Workout:
1 mile slow jog
Off the treadmill to a pair of heavy dumbbells, do all moves on right side to start
5-8 reps single arm row
5-8 reps single arm shoulder press
5 reps right back lunge holding one weight out in front of you
10 reps side bend with weight
Back on the treadmill!
Set the treadmill to a pace that will be a HARD effort
Grab the handrails and step on to the treadmill at a run
30 seconds HARD
Grab the handrails and jump off taking up to 2 minutes to recover, you want to see your HR drop or your breathing calm down
Repeat 3 times total
Round 2 with weights on the left side.
Round 2 on the treadmill going down to 20 second intervals and remember this is a level that is hard for YOU.
That's not a specific pace, it's a feeling that this the probably a pace you couldn't hold for much longer. That could means it's a super crazy fast walk, pump your arms!
Round 3 weights
10 push ups (place hands on a bench or counter top if you are starting out)
10 squats
5-8 tricep kickbacks on right side
5-8 bent over back fly (think of squeezing shoulder blades together)
Treadmill for a 5 minute walk and then repeat last round of weights moving to left side for triceps.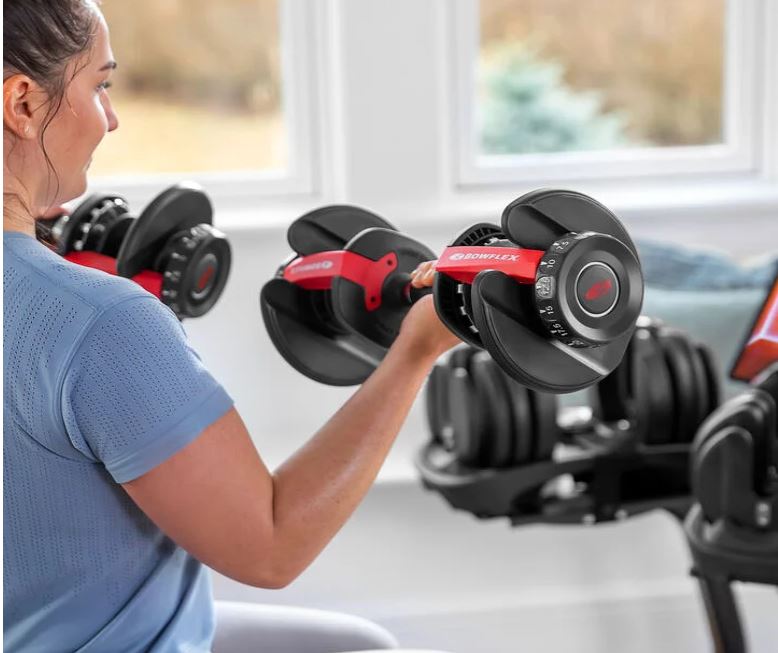 Especially when space is an issue and you are trying to increase weights, I'm a big fan of these Bowflex 552 adjustable dumbbells. Down to 5lbs and up to 52.5 per weight.
All right there you have it a treadmill training guide filled with ideas to make the most of one of my favorite tools. If you have more questions never hesitate to ask.
Looking for some additional treadmill tips?
Other ways to connect with Coach Amanda
Instagram Daily Fun: RunToTheFinish
Facebook Community Chatter: RunToTheFinish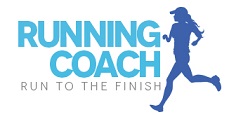 Sign Up to Receive a Weekly Newsletter with Top Running Tips and Laughs