Running and walking seem like such similar activities that it's easy to assume all you need is one pair of sneakers, right? But running vs walking shoes is about more than the shoe, it has to do with your stride, the breakdown and so much more!
It would be nice to be able to use the same shoe for running, walking, hiking, weight lifting, etc. and it certainly would be easier on the wallet, the reality is you really should have specific shoes for specific activities.
Running and walking both engage similar muscles and have excellent health benefits, but the way your body moves in each activity is different enough that your feet and joints have different needs.
Wearing the right type of shoe will not only help prevent injuries, but make your shoes last longer!
So what should you look for in a walking shoe versus running shoe? If you know what characteristics to look for and understand the demands each activity places on the body, you'll be in good shape to select the right pair of shoes for each activity.
We're going to talk about the differences and then I'll give you some of my top running vs walking shoe recommendations to help you make a quick choice and get moving.
Can you use running shoes for walking?
Absolutely! In fact, some of the ones I'm going to recommend are shoes that I like for runners.
The key difference is that for your current day to day activities, you should have a different pair of shoes for running workouts and every day walking around. Or in my case, for taking daily walks to break up the work day after my morning run.
Those following a run/walk program should also still have shoes they use for training workouts and shoe that are for strictly walking.
Let's dive in to why it matters and what running shoes are NOT good for walking.
Why You Need Different Walking and Running Shoes
I already mentioned that running and walking both engage similar muscles, particularly in the lower body and legs, and that they offer great health benefits like lowering your risk of heart disease, stress reduction, increased calorie burn, and more.
But there are a number of key differences between running vs walking for a workout.
Let's first examine the differences between the two activities and then we'll dig into why that translates to different types of shoes.
Different Footstrike
One of the primary reasons, we need to have different shoes is footstrike!
I've written about running foot strike and don't personally advocate for a specific foot strike, but knowing how your foot strikes the ground with each step is important when selecting a shoe, especially for running.
Runners make ground contact one of three ways: heel first, midfoot first, or forefoot first. A walker, on the other hand, almost always lands heel-first before rolling through their foot to the toes and pushing off.
Running vs walking creates different wear patterns in your shoe.  The result is wearing your running shoes for a lot of walking will change the way they fit and form to your foot on a run.
Nice little visual of the heel-to-toe movement while walking.
Landing Impact
As we all know, running is a high impact exercise. When running, we alternate between not touching the ground at all and having only one foot on the ground. With every landing, our bodies absorb 2-5x our bodyweight.
With walking, you have one foot on the ground at all times and sometimes both feet. This dramatically lessens the impact on your body and its joints with your body weight more evenly distributed at any given time.
Again this difference is going to change how the shoe functions and fits.
Foot Movement
When running and walking, our feet have particular patterns of movement. You might be able to figure yours out by flipping over your shoes and examining the wear pattern on the sole.
Your pattern of movement is important to know because it may help determine whether you need a neutral shoe or a support shoe.
Running Shoes vs. Walking Shoes
Since now you know that you need different shoes for running and walking, what features should you look for in each type of shoe? Many things will be very similar from different types of support in footwear to breathability, but a few things will vary.
Shoe Flexibility
Flexibility in shoes varies. Running shoes can be designed to flex in different areas depending on the runner's foot strike, but often are most flexible in the arch or midfoot.
In addition, some running shoes come with a carbon-fiber plate, which helps propel you forward. This is something you want to avoid in a walking shoe, however.
Walkers need shoes that are flexible to allow a good range of motion of the foot to roll from the heel to the toes. Shoes that don't bend well are not a good option for walkers because that can cause issues in your feet (like pressure on the top of the foot).
Arch Support
When it comes to support. In both shoe types, you're going to see both support shoes and neutral shoes. This impacts the type of arch support you will have. What you need will depend on your biomechanics and feet so it's important to get professionally fitted.
However, most walking shoes will often have a bit more arch support. This is largely because the weight of each step is distributed differently along the entire foot when walking vs running.
Cushion Location
When it comes to cushioning, generally speaking running shoes are going to have more cushion than walking shoes. Running shoes need to have greater shock absorption, particularly in the heel or ball of the foot, depending on foot strike.
Keep in mind that more cushion and the type of foam used can mean a heavier shoe and it can also prevent you from feeling the ground beneath you.
Walkers don't always need the extra cushioning since it's a lower impact exercise. If you do power walking in a shoe that's too plush, you may find your form deteriorates and you end up with some low back pain.
Heel Flare
Walkers should look for shoes with minimal to no heel flare. The image below is an exaggerated example of a heel flare on a particular HOKA model.
Walkers will find a large heel flare disrupts the walking pattern, which could lead to shin splits or peroneal tendonitis.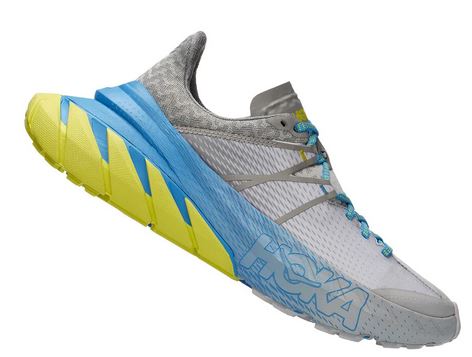 Heel Drop
In years past it was believed that runners need to have a higher heel drop (the change in height from the heel to the toe of the shoe). This is no longer accurate as we see many runners happily hitting massive distances in Zero Drop Shoes.
Heel height is a matter of overall comfort and listening to your body. For runners we generally recommend finding a 10MM or less (6-8MM is a great sweet spot).
The lower the heel drop, the more ankle flexibility you'll need to have. It's also going to work the calf muscles  more, which is fantastic, but does mean you need time to transition from a higher to lower shoe.
Get a full understanding of what heel-to-toe drop means for you.
Comfort
Which leads us to the final point! I think we can all agree that shoes, regardless of whether they're for walking or running, should be comfortable. If you try on a running shoe or a walking shoe and it isn't comfortable, it's not going to work. Keep looking.
Sometimes you don't realize a shoe isn't a good fit until a few walks or runs into ownership, but many fitness shoe stores allow returns of lightly used shoes if they're not working for you so check on the return policy ahead of time.
Top Recommendations for Running vs Walking Shoes
Below are some of my top shoe picks for runners and walkers. While some of the walking shoes can be used for running, the ones listed here are great shoes for walking and being on your feet for long periods of time.
Running Shoes
Having tested thousands of running shoes over the last 20 years, these are some of my current favorites based upon your needs.
New Balance's Fresh Foam is one of the most versatile shoes on the list.  These shoes feel fabulous when you slip them on and yet maintain good responsiveness, making them a great amount of cushion for just about any run distance.
These shoes do not have a padded collar which some runners may dislike, but I didn't notice any issues with that. I did the normal heel lock lacing as will all my shoes and they felt great.
I'd say these shoes run not wide or narrow, but directly in the middle. However, New Balance is known for offering wide sizes in most models!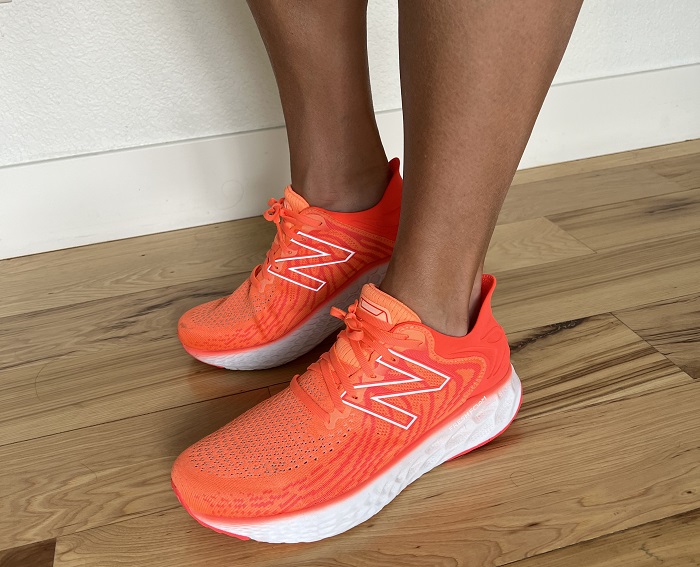 Neutral
8mm heel drop
Maximum cushion
10.3 oz men's, 8.3 women's
$149
The Endorphin Pro is designed for races and fast workouts. It's a lightweight shoe with high-performance foam cushioning, a carbon-fiber plate to add spring to each step, and a mesh upper.
Saucony shoes do run narrow and as always with a carbon fiber shoe you will get less mileage out of the shoe. But they make for great speed training and race day shoes.
Neutral
8mm heel drop
Maximum cushion
6.2 oz
$225
Altra Torin – Zero Drop Wide Toebox
The Altra Torin is a road running shoe great for any distance. Altras are known for being zero-drop, aka the heel-to-toe drop is 0mm, unlike traditional running shoes that can range from 4mm up to 12mm.
The Torin also has a wide toe box and balanced cushioning throughout. This is such a great option for those with good mobility or looking to have a better ground contact feel.
It's their max cushioned shoe.
Neutral
0mm heel drop
High cushion
8.3 oz
$150
This isn't the first time I've highlighted the Asics Gel Kayano because it's also a great shoe for individuals dealing with knee pain. I included it here because it's a support shoe that offers maximum cushion, particularly at the heel, while also preventing overpronation.
Being on their almost 30th model of the shoe, it's fair to say this is a long standing favorite of many runners.
Neutral/Overpronation
10 mm heel drop
Maximum Cushion
9.5 oz
$160
Walking Shoe Recommendations
Not only do I run a lot, but I walk even more. From daily walks to simply get moving, to power walks and incline walking and oh the many, many miles we put on our shoes during any vacation. These are some of the shoes I frequently recommend.
*Yes, I have also put in running miles in ALL of these shoes. So they can work for either. Which goes back to running vs walking shoes don't have to be massively different, just used with specificity.
HOKA Clifton – Neutral shoe with stability
I like HOKA shoes because taller stack height and base ensure the provide stability without overcorrecting your gait.
The Clifton 8 was designed with a new EVA foam compound. The new midsole is one of HOKA's lightest and most responsive foams to date, providing a cushioned but feathery ride. It's cushioned without being heavy and and feeling clunky.
Plus, the foam padding around the ankle collar and behind the tongue contributes to the overall comfort and tailored feel.
I have spent many miles running in this shoe and my older pairs turned in to my walking shoes.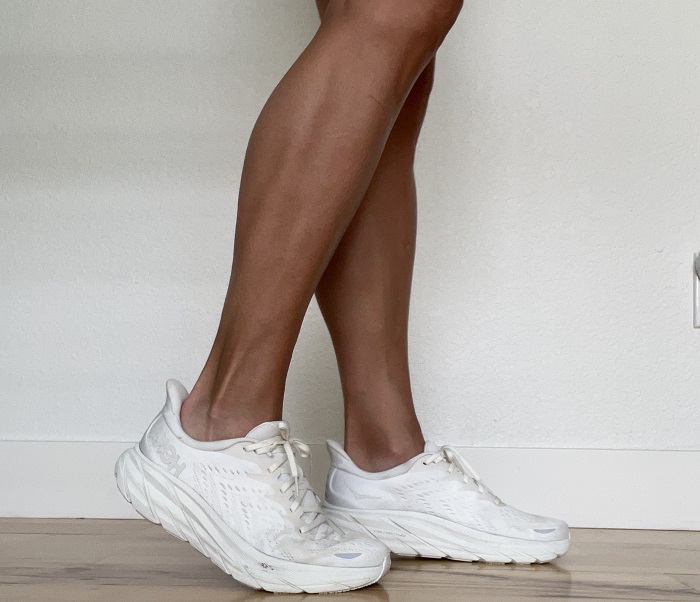 Neutral
5mm heel drop
Maximum cushion
7.2 oz women's
$140
Allbirds is a company focused on sustainability and that comes across in their shoes in terms of materials used and how they're manufactured.
The Tree Runners are listed as an everyday shoe great for walking. However, I prefer recommending the Tree Flyer because it comes in a wider range of sizes and is a lighter shoe with a better heel drop.
The lightweight and breathable upper is made from eucalyptus fiber. The cushioned midsole, made from sugarcane, ensures they're comfortable all day long. Other perks? They're machine-washable and feel like they're already broken in straight out of the box!
You will notice a bit of a heel flare on these, so if you're putting in LONG distances I would opt for one of the other choices.
See my full Allbirds walking shoes review >>
Neutral
8.5 mm heel drop
Moderate cushion – firm feel
9.4 oz women's
$160
The Go Run Ride is another versatile shoe. While it is another that can be used for running, it is a great shoe for daily wear. In fact, these are the shoes I keep next to my treadmill for so many…many winter indoor walks. I LOVE the cushion.
As with many Skechers shoes, it is known for having the Skechers Arch Fit insole system for excellent arch support.
Because it's a running shoe, it has a mid-foot strike zone that promotes efficiency in stride and has what they call Hyper Burst cushioning for a responsive but lightweight feel.
Neutral
6mm heel drop
Maximum cushion
8.4 oz
$145
Because so many of us love to hike, I wanted to include a shoe that transitions from the road to the trails well.
The Adidas Terrex Two Ultra, while a running shoe, is also a great option for walking when out on the trails. The outsole boasts lugs for enhanced traction in any conditions. They also offer a wide toe box.
Neutral
6mm heel drop
Cushioned
11 oz (Men's)
$180
While neither of these lists is all encompassing, hopefully they provide you with a place to start your research for running vs walking shoes.
Remember, focus on how the shoes fit and try not to get caught up with how the shoes look. Comfort should always outweigh colors and other fashion features. Besides, with shoes coming in so many colors now, that's easier than it used to be.
In the end, make sure you find the shoes for walking and running that work best for you!
Looking for more shoe tips?
Other ways to connect with Amanda
Instagram Daily Fun: RunToTheFinish
Facebook Community Chatter: RunToTheFinish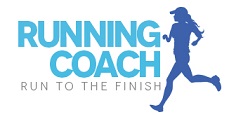 Sign Up to Receive a Weekly Newsletter with Top Running Tips and Laughs