One of the easiest ways to improve your overall health and fitness is to move more during the day. This is often called our NEAT exercise and the easiest thing to do is aiming to walk more all day long.
Many of us prioritize structured workouts, but neglect the importance of simply moving more throughout the day. That's why today, we're exploring how to get 10,000 steps a day, even outside of your regular exercise routine.
It's no secret that physical activity is essential for good health, but research has shown that simply sitting for extended periods of time can have negative effects on our bodies, regardless of how much we exercise.  By finding ways to incorporate more movement into our daily routines, we can improve our overall physical and mental health.
Through the years I've written a lot of articles on walking. Whether it was exploring the Galloway run walk method or Nordic walking or the best walking shoes or walking 2 miles a day, if you do a quick search of my site, you'll find a wide variety of walking-related topics.
One thing I haven't touched on yet is how to get 10,000 steps per day.
But where did the 10,000 number come from? Is it backed by science or is it some arbitrary number someone somewhere made up? Are 10,000 steps enough for you or too many?
Whether you're a seasoned gym-goer or just starting out on your fitness journey, let's explore some fun and practical ways to get those 10,000 steps in and take your active living to the next level!
Making a Daily Step Goal
What we measure we manage. This has long been one of my favorite sayings because it's true! If you don't set a goal to hit 10,00 steps a day, then it will be something you forget about and don't make an active mental effort to achieve.
If you have an activity tracker of any kind, be it a Garmin or Apple Watch, or a FitBit or some other fitness tracker, you probably know they log your steps. And if you're looking to get more movement in your day, setting a daily step goal is a great way to do that.
Remember that small frequent bouts of movement are often the key to this goal! While you could plan for a couple of 30 minute walks, I want to ensure nothing gets in your way (like time!). We're going to give you a bunch of ideas later in this article to make hitting your goal feel like a no brainer.
Make Small Increases
A good starting point is to assess your current step count and gradually increase it by 500-1000 steps a day until you reach 10,000. This will give your body time to adjust to the increased movement without overwhelming it. Another approach is to set a specific time frame, such as two weeks, to gradually increase your step count until you reach 10,000.
Create A System to Track and Reward
Tracking your progress is also essential in achieving your step goal. There are plenty of free pedometer apps available for download on your smartphone, or you can invest in a fitness tracker to monitor your step count, as well as other fitness metrics like heart rate and calories burned.
Additionally, setting a reward for achieving your step goal can help to keep you motivated. Whether it's a new pair of running shoes or a relaxing massage, having something to work towards can help to keep you on track.
Do You Need 10,000 Steps A Day?
The question is, how many steps do we really need per day?
Over the years, you've probably heard we need at least 10,000 steps, especially if we want to counteract the effects of sitting at a desk like many of us do for hours a day.
But where did that number come from and is it right for you?
Interestingly enough, the 10,000 steps number actually came from a Japanese company in the 1960s that had created a pedometer called Manpo-kei. This translates to "10,000 steps meter."
As a result of what was basically a marketing tool, 10,000 steps became a default goal number in many modern trackers.
So should you be striving towards 10,000 steps per day? Or more or less?
The reality is it depends. The number equates to about 5 miles. That's a pretty good distance.
But to get that number, you don't have to just go walk 5 miles all in one go. We're talking about your cumulative steps throughout an entire day.
Ultimately, 10,000 steps is a great goal, but moving more overall is the most important thing you can do for your health. Studies show that we reap the benefits of walking with far fewer steps than 10,000.
A UNC analysis of 15 studies with 50,000 participants found that for adults 60 and up, the risk of premature death leveled off with only 6,000-8,000 steps per day. For those younger than 60, 8,000-10,000 steps per day was the level point. The analysis also found that pace of steps did not matter.
So how do we set a goal that's right for each of us individually?
Benefits of Walking
Since I've covered some of the benefits of walking in other articles, I'm just going to give a brief overview of some of the key benefits of regular walking to start.
First, it's an excellent low impact activity that's easy on our joints and can be done almost anywhere, from your treadmill to the gym to the great outdoors. Next, it can help us maintain a healthy weight and improve our cardiovascular fitness.
Other benefits include increasing our energy levels, enhancing our mood, memory, and sleep, improving our balance and coordination, reducing our risk of health issues like heart disease, obesity, diabetes, and depression among others, and lessening our stress, anxiety, and tension.
An added bonus is it can be as easy or challenging as you want it to be.
Try incline walking, power walking, or Nordic walking to up the ante on your walking workouts.
17 Ways to Get More Steps in Your Day
It's recommended by the U.S. Department of Health and Human Services that we get at least 150 minutes of moderate-intensity exercise per week. How you do that is entirely up to you, but is again something to think about when you're setting goals and making plans to achieve them.
If you're someone who has been barely cracking 5,000 steps per day, for example, you may want to start with a lower goal like 6,000 and then bump it up weekly as you start to hit your goal number more consistently.
If you're someone who finds they're regularly cracking 7,000-9,000, 10,000 isn't that much more so you can probably start there and get walking!
Regardless of where you are in your step goals, be it 5,000 or 10,000+, I wanted to share some easy ways that you can increase your daily steps without just going on super long walks (not that there's anything wrong with that!).
1. Join a step challenge
Join a step challenge with friends, family, or coworkers. This adds a fun, competitive element to getting your steps in and helps to keep you accountable.
I'm a huge fan of this idea because it often dives in to that little competitive side we didn't know we had. Plus, if you can see what others are doing it pushes you (the whole Peloton model!)
2. Park Further Away.
When you head to work or to the store, stop looking for that parking space up front and park further away. This can add hundreds of steps to your daily total easily!
3. Take the Stairs.
Do you live in an apartment or work on the 4th floor of an office building? Stop using the elevator and take the stairs up and down. Again, it's a small change and won't add much time to your day but those steps will add up.
4. Visit Your Colleagues.
It's so easy to just send an email or a quick chat via a messaging app, but why not go see your colleagues in person? This may not be possible if you're a remote worker, but if you're in an office, go enjoy some interpersonal communication and tack on some steps.
5. Take a Daily Dog Walk.
Do you have a furry friend? I bet he or she would love a walk. Go do a lap around the neighborhood or the block. Both of you will enjoy the quality time together and the time in the fresh air.
6. Household Chores.
OMG no one wants to do housecleaning. But I have genuinely convinced myself to do more of it by putting on a great audiobook and then remembering how beneficial that extra movement is in my day.
Again these aren't crazy workouts we're thinking about doing, just keeping the movement in our day. It slowly slips over the years and this is one reason we see menopausal weight gain.
7. TV Breaks
Instead of fast-forwarding through commercials, use this time to take a quick walk around the house. This adds steps to your day and helps break up prolonged periods of sitting.
I know a Netflix binge is enjoyable, but you'll generally feel less stiff and tired if you take some movement breaks.
8. Lap the Store When Shopping.
If you're heading to the grocery store, try lapping the store before you start tackling your shopping list. Grocery stores aren't massive so this won't take more than a few minutes.
Hitting the mall? Before you head into your favorite stores, walk the mall in its entirety or at least one of the floors if it's multi-level. While you're collecting steps, you might spy some good sales you didn't know were happening.
The mall can also be a great place to avoid bad weather.
9. Invest in an Under Desk Treadmill.
I recently wrote an article about the best under desk treadmills. These are a great way to boost your steps and studies show they don't negatively impact productivity.
10. Take Your Meeting on the Go.
Whether you're a remote worker or in the office, take your meetings on the go. If you're remote, walk and talk via phone. If you're in the office, see if your colleague(s) want to walk and talk. It's a great opportunity to get fresh air and you might find your meeting is more productive.
Walk and talk! That's what I call these more informal sessions and times with friends. It's so much better than yet another conference room or lunch with extra calories.
11. Walk Your Errands.
Do you really need to move the car? Or could you walk the couple blocks to the next store?
Once you start doing this, you'll be surprised how often we by default use the car when our legs could get the job done just fine!
12. Change Up Your Friend Get Togethers
Honestly, my friends know I would a million percent rather join them for a walk than go sit inside on a beautiful day. I often find we have way better conversations and of course we're both better off for having reaped all the benefits of both time together and walking.
Unlike going for a run, there's no pressure on a walk. You can easily go any speed you want from a nice stroll to a power walk together.
13. Join a Walking Group
Having an accountability buddy is a great way to stick to your goals. See if a friend or colleague will commit to daily or weekly walks with you.
You're more likely to head out, even when you don't want to, if someone else is counting on you.
Plus, it's a great way to socialize and meet new people. Which lets be honest, gets way harder once you no longer go in to an office every day!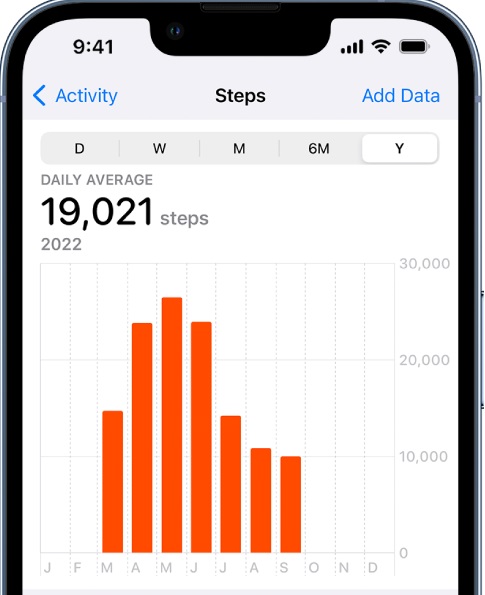 14. Take a walking tour.
Whether it's a guided tour or a self-guided tour, walking tours are a great way to explore your city or town while getting your steps in.
15. Find the Perfect Audio
Some people really like the sounds of nature, but others need something else. If you're the latter, try music, a podcast, or an audible book.
Music can put some pep in your step, while a book or podcast can make the time fly by. Truly there are days I go for a walk just because I have to hear what's going to happen in my book!!
16. Set an Alarm.
It's really easy to sit down at our desks or on the couch and not move for hours on end. To try to beat that habit, set an alarm to remind you to move once an hour or more.
17. Take a Post-dinner Walk.
Take a walk after dinner to help aid digestion and add more steps to your day. This is also a great way to unwind and de-stress after a long day.
When we used to live in Miami, this was my favorite time of day! The temps felt nice and we could just walk and connect after a busy day.
Remember, the goal of getting 10,000 steps a day is not to create a burden or a source of stress. It's an opportunity to incorporate more movement and activity into your daily routine. So, be kind to yourself, set realistic goals, and celebrate each step along the way!
Science supports us moving more and that's the real goal, not one specific number.
Looking for more walking tips?
Other ways to connect with Amanda
Instagram Daily Fun: RunToTheFinish
Facebook Community Chatter: RunToTheFinish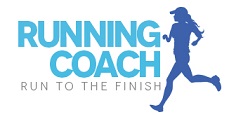 Sign Up to Receive a Weekly Newsletter with Top Running Tips and Laughs