Many new runners reach out to me wondering what's the major difference: Garmin vs Fitbit? They already have a Fitbit from tracking steps and aren't sure why they need to switch to a whole new GPS watch.
The truth is there are some pretty big differences between a fitness tracker and GPS running watch. But which of those things actually matter to you is an entirely different story.
Fitbit popularized the idea of fitness tracking and started the trend of competitive step counting, which has reached millions of people. It's phenomenal for getting you in to power walking and just movement!
Generally speaking, a more hard-core, fitness-loving, data focused crowd prefers Garmin. If a marathon runner is wearing a fitness watch, chances are it will be a Garmin.
The best Garmin watches can do a ton of things that Fitbits can't, like allowing you to use a map on your wrist to navigate while offline. And they work with deeper stats that are perfect for tracking your progress in terms of performance and fitness.
All the well-known brands manufacture several series of GPS watches with varying features and in a range of prices. Which means means there's something for everyone at a wide range of price points.
But if you're trying to decide between Garmin vs Fitbit, then this guide discussing not only what factors to consider when choosing, but also what the main differences are and the top models to check out.
Not interested in all the research and just want to know what I'd pick?
✅This is the watch I'd choose as a beginner.
It has more than enough features to last you through that first 5K all the way through many marathons and is more cost effective than other options.
Two Main Factors to Consider When Picking Between Garmin vs Fitbit
When deciding whether to go for Garmin or Fitbit, there are two main factors to consider:
Lifestyle
The first thing to consider when trying to decide between Garmin and Fitbit is your lifestyle.
Are you into getting into health and wellness and want to incorporate it more into your current lifestyle? Are you more interested in tracking sleep tracking and other features that will add to your day-to-day life?
Or do you have an active lifestyle and love sports? Are you by any chance a runner, cyclist, or triathlete?
This is a major distinction that can help you easily know which brand to go for. If you feel you fit into the first group and are more focused on health and wellness, then Fitbit is the brand for you.
And if, on the other hand, you live and breathe sports and are a runner, cyclist, or triathlete looking to get deeper stats and more information, then Garmin is a no-brainer.
Features
Still confused? Then the next thing to consider is the features you're looking for. If you're interested in step tracking, sleep tracking, ECG, skin temperature, and other health and wellness features, then go for Fitbit.
If you want more specific fitness metrics like VO2 Max, GPS navigation, offline topo maps, and training load, then go for Garmin.
Garmin vs Fitbit: General Brand Break Down
A few of the major differences between Fitbit vs Garmin:
Garmin wants to be part of your entire active life, all the performance metrics you could ever want, tracking every possible sport, Apple Pay, Spotify music, tracking your menstrual cycle, and other assorted features
Fitbit wants to help you generally stay active, but may not be focused on performance
If you're looking to purchase your first GPS watch for running, check out my post on best running watches for beginners, to help you save money and only buy what you need!
And for those who are thinking well maybe I could just do an Apple Watch, read this breakdown of how an Apple Watch works for running.
This side-by-side comparison should help you better understand the different features and narrow down your choices.
Garmin Models and General Features
In the early 2000s, Garmin introduced the world to its very first Forerunner watch. Since that time, the company has expanded its product offerings to include a wide variety of lines, such as its Vivoactive and Fenix watches.
All its devices are sports trackers with different designs and features. Some of the most popular models include Garmin Fenix, Garmin Forerunner 745, Garmin Venu, Garmin Vivosmart, and Garmin Vivoactive.
Health and Fitness Features
There's a lot Garmin watches and fitness trackers can monitor. These feature sets are different for each device and range, but many of the most important features are the same across ranges to make the experience more consistent and familiar.
From Vivosmart to Fenix, you'll get 24/7 activity, continuous heart rate monitoring, and sleep monitoring. Additionally, you will receive Move IQ and adaptive step counts, two of Garmin's more motivational fitness tracking features that are meant to subtly but effectively encourage you to stay active throughout the day.
Stress monitoring, guided breathing, women's health tracking, and Garmin's Body Battery monitor are also available. This determines how much energy you have for the day by analyzing various metrics, such as the amount of sleep you get and your heart rate.
When it comes to keeping track of sports, Garmin's devices really shine. It includes traditional sports like cycling, swimming (in the pool and open water), and running, and provides a wealth of detailed metrics you can explore before, during, and after activities.
In order to gauge your level of exertion and motivate you to think more strategically about your training and recovery, many of Garmin's features are based on your heart rate. If you have doubts about the precision of the sensor built into your Garmin wristwatch, you can usually connect an external chest strap as well.
Smartwatch Features
Even though most of Garmin's watches and trackers are made for sports and fitness, they now work more like smartwatches.
At a minimum, you can expect to be able to view notifications, check the time and weather, and sync data with Garmin's Connect app on your Android or iPhone.
Spending more money on a smartwatch like the Forerunner 245 or Fenix will net you more bells and whistles. That includes payments and a music player that is already built in. With the latter, you can add playlists and your own music from services like Spotify. This includes storing them offline so you can listen to them without an internet connection.
If you are interested in apps, the majority of Garmin's watches with sufficient storage have access to the Connect IQ store. Here you will discover software, watch faces, data fields, and widgets.
Fitbit Models and General Features
The original Fitbit wearable was a pedometer-like gadget that was primarily used for step counting and sleep tracking.
In order to compete with Apple, Samsung, and Google's line of wearable smart watches, it has since added new sensors, improved designs, and entered the smartwatch market.
Even though it still cares about tracking your fitness, it can now pass for a watch better and offers a wealth of connected features that make it deserving of a spot on your wrist.
The key members of the Fitbit family include Fitbit Inspire 2, Fitbit Charge 5, Fitbit Sense, Fitbit Versa, and Fitbit Luxe.
Health and Fitness Features
The core concept behind every Fitbit product and the reason the company became well-known is fitness tracking.
Every Fitbit counts your steps, keeps tabs on your heart rate, tracks your sleep, and alerts you when you've been sitting still for too long. These sleep features are among the most comprehensive of any wearable platform, delving deeply into insights and providing additional metrics powered by heart rate monitoring while you sleep.
More recently, it has added menstrual health tracking, and some of the data can be viewed on its various smartwatches. A new Sense watch can show you how your body reacts to stress and help you relax with guided breathing exercises.
The Fitbit Charge 5 and Sense 2 also have two unique health tracking features, namely EDA (electrodermal activity) and ECG (electrocardiogram).
The first one watches your heartbeat to see if there are any problems, like signs of atrial fibrillation. The EDA looks at how much sweat your skin makes and uses that as a stress indicator.
Most Fitbits have the ability to track a variety of sports in addition to the standard step and sleep tracking. It provides automatic activity recognition when you do not wish to manually inform your device that you are about to run and swim.
The Charge 4, Versa, and Sense all have GPS built in. This makes it easier to map outdoor activities, and the PurePulse heart rate sensor lets you train in heart rate zones and use features like Active Zone Minutes and Intensity Maps.
Tracking your swimming activity is possible with Fitbit's watches and the Charge 4 flagship tracker, but it is currently limited to indoor pool use only.
Aside from the watch and tracker themselves, Fitbit users can also access the company's Premium platform, where they can find workouts and programs to follow.
Smartwatch Features
In recent years, Fitbit has tried its best to put features on its fitness trackers that were like those on smartwatches.
Its latest watches such as the Versa and Sense now include some of these features.
Fitbit's wearables are compatible with Android and iPhones and include features such as notifications, payments, apps, watch faces, and integrated music players. It has recently released smartwatches that are compatible with Amazon's Alexa and will soon add Google Assistant compatibility.
When paired with either an Android or iOS device, using a Fitbit provides a similar experience, though some functions are exclusive to Android, such as responding to notifications.
You can download apps in the same way you can on Garmin. It's true that Fitbit's App Gallery is still expanding as a whole, but it already boasts notable apps like MySwimPro and Spotify.
However, the latter will only allow you to manage the streaming service and not store any additional offline playlists, unlike the Garmin. Fitbit's smartwatches come with a wide selection of watch faces to choose from, and users can store up to five of them at once.
Fitbit vs Garmin: Head-to-Head Feature Comparison
Even the most basic of GPS watches today include the same features such as heart rate monitor, pace, distance, calorie tracking, and lap function.
Where the two brands differ is in the hardware, training tools, alerts, and additional data recording features. Some go above and beyond, for those looking to nerd out on statistics.
Display and Tracking – Winner Garmin

Both Garmin and Fitbit watches display customizable real-time data, such as pace, time, distance run, calories burned, and heart rate, plus more if you desire. But Garmin is able to show you a lot of other data like average pace, stride count, cadence and elevation gain.
The biggest difference between the two brands in this arena comes in display customization. The screens on the Garmin can be modified via the Garmin Connect app, which includes a ton of other add-ons as well.
For me the screen customization is huge.
I need to easily see my HR, my current pace, etc.
Maybe all you really want to know right now is how far and how fast, which the Fitbit will show.
In terms of which watchmaker reigns in tracking, the Garmin is going to win based on the intense focus they've had on GPS for years.
It's continued to improve and if you're going to be doing trails or running around a lot of buildings (i.e. downtown Chicago) then a better GPS really matters for accuracy.
GPS Watch Battery Life – Winner Garmin

While few runners need running watch to last them 24 hours with all features turned on, you're more likely to have that happen with the Garmin. The Fitbit Charge can run with you up to 5 hours….so if you're pushing for that first 5 plus hour marathon it won't cut it.
In daily usage mode, most Fitbits and Garmins last about 7 days.
Mapping and Navigation – Winner Garmin

For those running new routes or who have a tendency to get turned around during a run, the navigational features on Garmin watches will make sure you stay on course and return home safely.
If you don't mind looking at a map on a tiny screen, the Garmin Fenix series includes color topographic mapping capabilities.
Heart Rate Monitoring – Tie

These days, most GPS watches come with either strap-based or wrist-based optical heart rate monitors. Optical heart rate monitors are known to provide inaccurate results due to recording random movements (which is why I actually switched to the upgraded wrist based HR tracking with the Polar GPS watches).
I haven't seen enough data on the Fitbit technology, but it's been a mainstay of the product so it should be decent. However, there is a big difference in tracking your HR while sitting or sleeping and while running where we tend to see spikes when it can't read correctly.
Both brands track wellness-related data like sleep metrics and heart rate throughout the day.
Fitbit Versa includes a lot more wellness tools like guided breathing and on screen workouts through the color display, but requires your phone for GPS. Which means on a run you'll need that app open to get information.
Data Management and Apps – Tie

Garmin uses a program called Connect, and users seem to love the additional capabilities like the ability to create workouts, build courses, and challenge friends to competitions.
The Fitbit app also allows you to set goals, track your progress on workouts and in general look at your whole health picture.
If you're switching between brands, then an app like Strava is probably the best place to keep all of your data safely in one place.
Watch Style – FitBit for Apple Lovers
I wouldn't usually include this as an option, but I think the two are different enough that it may very well matter.
A lot of the Fitbit watches now look similar to an Apple Watch, which might make some more comfortable wearing it 24/7. But the others are also MUCH smaller than GPS watches and like to focus on fashion.
GPS watches are often a little bit larger and can indeed overwhelm a small wrist. I have started going for the Garmin S models which are designed to be smaller for the female wrist, but with all the same features.
Overall Feature Comparison – Winner Garmin
The data that top Garmin watches gather is also used to help you balance your workout schedule.
Body Battery shows if you're working too hard, Training Load shows how hard you're working overall, Performance Condition shows how well your training is going, and VO2 Max is a good long-term measure of fitness.
Fitbit doesn't go into as much detail, and you need a Fitbit Premium subscription to use all of the features of a Fitbit watch.
There is a paywall that prevents you from accessing long-term tracking of stats, advanced tracking of sleep, and Daily Readiness unless you upgrade to the Premium plan, which costs $9.99 per month.
Garmin VS Fitibt For Running

Ok we're finishing up the Garmin vs Fitbit comparison.
You'll quickly see that Fitbit prices are lower, likely due to the less technology needed in the watches since they aren't providing metrics like VO2 Max, cadence, stride, etc.
Click any link below to see the watch and additional function details (and please note I almost ALWAYS see Fitbit on sale, so don't buy one full price).
Budget Running Watches

This is now what's considered an entry level running watch and it has EVERYTHING including smart watch features. You can go more basic with the Garmin 25, but it's not well supported now.
So with the 55 you'll get:
wrist based HR
GPS features
Safety features, smart phone notifications
VO2Max
It's a great value when I think I paid this price for my first Garmin that could only track how far I ran!
Only their second watch with built-in GPS, it has the same long rectangular style we're used to seeing from Fitbit watches. The small screen could make it harder to see your data while running and the touch screen can be finicky once you're sweaty.
It does include:
GPS (may not be as accurate as other GPS watches)
sleep tracking
Smart phone notifications
Fitbit pay
water resistant for swimming
Going to track more types of workouts than the Polar Pacer
Midrange Running Watches

There are multiple models of the Venu, here we are looking at the smallest size with NO premium features to compare it to the SE.
The only square Garmin, making it look more like an Apple Watch
Lifestyle tracking for sleep, steps, HR, stress, hydration, women's health
Pay from watch with Garmin Pay, smart phone notifications, pulse oximeter
Pre-loaded workouts, Garmin Coach to guide runs
This model is an upgrade if you like tools like Alexa and weather apps, Google maps and UNLIKE previous models it now has built in GPS!!!
You can connect via the app on your phone to have the data, which for a running watch I find a major drawback. Though I know that many runners carry a phone, so for the price savings, could be worth it.
Increases number of sport profiles to 40
Alexa built in, Google Wallet
On wrist bluetooth calls
Sleep tracking and optimal wake times
Smart phone notifications
It also has smart exercise recognition, so it will start tracking that you're running or biking. Overall I'd really look at this as a great smartwatch.
High End Running Watches
Garmin's premier sport watch, the Fenix series does pretty much anything you want, but is often the sought after watch because it has an everyday look. Let's be honest, white/rose gold look basically convinced me I need the Garmin Fenix 5s (the S version is made smaller for a woman's wrist too) and now I've upgraded to the 7s!
This watch is for the athlete who wants their watch to just know what they're doing.
It's going to have every bell and whistle we've discussed previously, plus the components are upgraded.
The Fenix can tell the difference if you're running indoors vs outside vs on the road or trail. It knows if you're in a pool or swimming in open water. It can even give you an accurate weather forecast via Bluetooth.
Right now you can get the Fenix 5s at a huge discount because they're rolling out the new Fenix 7 series.
See my full review of the Garmin Fenix 5S. (Fenix 7S review in progress)

Even at their high end Fitbit is still in line with the budget version of most GPS watches and thus why so many are probably a little nervous to make the upgrade.
We're back to a built-in GPS, the sleek colorful display, music storage, HR tracking and sleep data. They call this their most advanced health and fitness watch.
This is definitely considered their watch for the person wanting to track more fitness data. And you have the option to switch out bands, pay for guided workouts and add more apps as well.
The Sense 2 is on the way making the original much cheaper right now! Based on the small upgrades, I'd take that big savings.
all the features of the Versa
additional tools for stress management
more features around HR tracking and notifications
The big drawback to FitBit is going to be around GPS. While most running watches use multiple satellites to ensure truly accurate data, FitBit never tells us what they use at all. This means you could be off by quite a bit on your mileage which is tricky when training for a race.
All right now, we've done a Garmin watch comparison so you can see what makes the different prices, but how does it stack up against other brands?
Looking for more reviews to find the best things for you run?
Checkout our full page of my must have running gear reviews and guides to save you time searching and money! I share what's worked for me and fellow runners, along with what wasn't worth the price tag.
A few common requests:
Other watches you want to know about? Let me know!
Other ways to connect with Amanda
Instagram Daily Fun: RunToTheFinish
Facebook Community Chatter: RunToTheFinish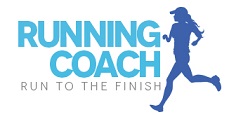 Sign Up to Receive a Weekly Newsletter with Top Running Tips and Laughs