Looking for the best running headlamps? You've come to the right place! We'll take a look at some of the best options and brands for running gear and help you choose the perfect headlamp for your needs.
David jokes that I must have night vision as I rarely turn on lights in the house. And I use this to my advantage to frequently scare him. But alas on the roads, I'm moving a little quicker and very uninterested in taking a spill.
Headlamps, like running sunglasses, are a super easy piece of gear that make a big difference.
So if you've been meaning to get one, I'm going to make it super easy by narrowing it down to the top four choices. We'll talk through want you need to know before buying, battery life, fit and function for choosing the best running headlamps.
And don't forget that reflective running gear and running lights need to be on your list if you'll be heading out in the dark!!
How Brightness and Battery Life Works In A Headlamp
Not all headlamps are created equal when it comes to brightness and battery life. When shopping for a running headlamp, you'll want to pay attention to two numbers above all others: lumens (brightness) and battery life.
Here's what they tell you:
Lumens
A lumen is a measure of the total light output of the head torch. In other words, it measures the headlamps' intensity or brightness.
Lumens are similar to watts like you see on a lightbulb, but watts only tell you how much energy you're using in your light. Lumens give you a measure of the amount of light emitted.
The higher the number of lumens, the brighter the headlamp. Most running headlamps are between 25 and 500 lumens.
In general, 200 lumens is sufficient for most basic trail and road runs. For more rugged terrain, up to 300 lumens can be useful to illuminate the surroundings well. 500 lumens or more can be useful in situations where you'd like to be able to look farther out for course markers, and trail signs ahead.
As expected, you can see in this chart that with higher lumens you are increasing the range of visibility.
Battery Life
Also called run time or burn time, the battery life will tell you how long your light will last before you have to change or recharge the batteries.
Read this carefully because the number can change drastically if you set the brightness of your headlamp on different lighting modes. A higher brightness setting will eat up your battery quicker.
Longer battery life usually comes at the expense of weight. Larger batteries, by definition, must be larger. This may not be an issue for some sports, but when you're running, the extra weight and bulk can cause some distracting bounce.
The battery pack of some models is integrated into the forehead lamp, while that of others with longer run times is attached to the headband in the back.
If you're running laps around your neighborhood or going out for relatively shorter running routes, then the first option will work just fine. However, choose the larger battery if you're training for an ultramarathon that will keep you up all night. And absolutely have a backup for those Ragnar races or super long ultras, it's worth it!
Recommendations from a Running Coach:
As a running coach, here are the common features I look for when picking the right headlamp:
They're comfortable to wear for long periods
Have adjustable straps to fit your head
They're sweatproof (not always the same as waterproof)
Have long battery life so you're not constantly worried about batteries or charging
They have the appropriate brightness levels for your running location, technical terrain
Easy to use buttons through gloves
All right now that we've covered some of the basics, let's dive right into recommendations based on a number of trail runs, road runs, and thoughts from lots of running friends.
Now that you know how to evaluate running headlamps, and what to look for when purchasing one, you'll need some suggestions based on the type of running adventures you'll be doing.
Here are our top picks for the best running headlamps in 2023.
Best Running Headlamps
The Nathan Sports Neutron Fire FX is a popular option because of its lightweight and minimalist design. It is bright enough for most road running purposes thanks to the 5 lighting modes, which include a boost option that goes up to 200 lumens.
The band is 360 reflective as well making you more visible to cars. It also comes with a strobe feature in red, blue, or green so you can light up the world with your color of choice.
Its battery life is long enough to last for multiple weekly runs even on the high setting. And the micro USB rechargeable port is easy to access and use.
I liked wearing this one during Ragnar as it has an adjustable angle to the light. So I could point it more downward to really see what was in front of me.
Brightness: 200 lumens
Battery Life: 25+ hours
Weight: .08lbs
Max Distance: 90 m
Price: $55
Checkout the quality of that light in our blurry race photos. 😂 Also wearing the Nathan Reflective Runner vests which were super light weight an comfy.
What to Consider for Road Running
When running on the road in the dark, you want to be able to see the road or sidewalk just in front of you so you don't trip or fall over anything.
You're more likely to be in close proximity with cars and people on a road as opposed to in the woods so you want a headlamp that allows you to be seen, but not one so bright that you blind someone else.
You'll love the power this headlamp brings so that you won't miss any type of obstruction in your path. It can go up to 600 lumens and provides up to 100 hours of battery life (on low) which is truly incredible. The headlamp also includes a battery charge indicator so you know when to charge it.
The reactive light technology automatically adjusts the brightness for you, which is great since the visibility can easily change on a trail run. You don't have to worry about fiddling with buttons to adjust the brightness.
I'm going to say that's one of the best features I've seen on any running torch! Anything that saves me brain power is a win.
I've always found their bands to be really comfortable on runs. Snug, but not tight. I like this new style a lot and it's great that it's also reflective!
It's also easy to use, thanks to the convenient button function that allows you to use a single button to turn it off or not, switch light modes, go from max power to low power, change brightness settings, and even lock when not in use.
You even get a 5-year guarantee with this headlamp that covers any defects in material or manufacturing.
Brightness: 600 lumens
Battery Life: up to 100 hours
Weight: 3.1 oz (150 g)
Max Distance: 115 m
Price: $79
What to Consider for Trail Running
As you head out for a trail run at night or pre-dawn, you want a headlamp that will illuminate your path so that you see every possible obstacle.
Trail runners also need something that is built for comfort, but will stay secure on their head as they bounce along uneven surfaces.
👉Next Level Petzl
If you want to level up one notch then you can go for the Petzl Swift RL Headlamp.
At $129 you'll be getting a few changes:
Double headstrap which makes for increased comfort and no worries about slipping (great in wet conditions)
900 lumens to reach 150 meters of visibility
Increased battery life monitoring
Rechargable headlamp, but does not have AAA battery back up like the Actik hybrid design
The most awesome thing about this headlamp for ultra runners is that battery life! You'll never get abandoned in the dark with this kind of lasting battery life.
It's also relatively lightweight for a lamp so powerful, meaning you won't have a headache from your headlamp after a long run.
You'll also be able to see many meters in front of you with the long beam distance of this light. Another great safety feature is the rear red visibility light, which you need for many ultra competitions, thus eliminating an additional piece of gear.
In terms of battery life, this headlamp runs for 150 hours on low setting and 7.5 on high! But what's best is that it's also rechargeable and includes a pass-thru charging feature and comes with a 3 feet long-run forever cable.
This allows you to connect an external powerbank and tuck it away in your running vest or pack to, quite literally, run your headlamp forever!
The BioLite 750 is also water-resistant and wicks away moisture so rain, sweat, or tears won't stop you!
Brightness: 750 lumens
Battery Life: 150 hrs on low/ 7.5 hours on high (plus it's rechargeable)
Weight:7 oz (150 g)
Max Distance: 130 m
Price: $99.95
What to Consider for Ultra Running
Training for an ultra marathon means that you are going on some pretty long runs. Since you run for so long, your chances are higher that you won't always be running when it's light out. An excellent headlamp is a must.
The most important feature for you to look for here is battery life.
You need a headlamp that won't die on you at 10 pm in the middle of a 30-miler. A good ultra running headlamp will also double as an effective hiking headlamp.
This headlamp is easy and lightweight to wear at only 1.9 ounces. Its sleek ergonomic design makes it comfortable too.
This isn't the brightest headlamp on the market, but the brightness and medium battery life are more than sufficient for road running. It's also a great value compared to other running headlamps as Black Diamond is a high quality brand.
It comes with three light settings including full strength, dimming, and strobe. The brightness memory feature is handy as it allows you to turn it on and off at a chosen brightness setting without reverting it back to full power.
It's also stormproof with an IPX4 rating, so it can withstand rain and sleet from any angle while you run.
Brightness: 250 lumens
Battery Life: 14 hours high setting / 200 hours low setting
Weight:9 oz (54 g)
Max Distance: 36 m
Price: $19.95
And honestly think more creatively about how to use your headlamp… like all those household tasks where you need better light! My favorite was also the dad reading in a nursery with the red light.
What to Consider for Best Value
You want a great running headlamp that is bright, durable, and gets the job done.
Maybe you need it for an overnight relay run you're doing with your friends, or you have to do most of your runs after work. Or perhaps like when we finally go camping! You don't need anything insane, but something quick, easy and comfy to wear for a few hours.
Whatever the reason, finding a headlamp that fits your needs, but doesn't cost almost $100+ could be important to you.
Why You Need A Running Headlamp
If you're running before sunrise or running at night, it's important to ensure your path remains visible to avoid any trips or falls. Particularly if you're running on the trails or even in a neighborhood as street lights aren't always working and you aren't visible to drivers.
A headlamp can help solve this problem by lighting up the path ahead of you.
Headlamps are helpful even if it's not pitch black.
If you're running in low-light conditions, such as early in the morning or after sunset a headlamp will help you see, but also help others see you. Especially, if you're running in an urban area, a headlamp can help you stay visible to drivers and other pedestrians.
There are many different types of headlamps on the market, so it's important to choose one that's designed for running.
Running headlamps are typically lighter and more compact and comfortable to wear than other types of headlamps or running lights.
They also often have features that are specifically designed for runners, such as a flashing or red light mode that can help you stay visible in traffic and to bikers if you happen to run in the bike lane like I do.
Most models now have a rechargeable battery pack, but there are a few that still require some AAA batteries (which can be a benefit if you're doing ultra running and can't charge, but can swap in new batteries).
All right no insanely long list of the best running headlamps, just straight to the point from researching and running to save you time!
How to Choose the Best Running Headlamp
When choosing a running headlamp, there are several factors to consider.
First, think about the type of running you'll be doing. Running on city streets is different than trail running. A 2-mile easy run is different than training for an ultra. Whatever your run looks like, our top picks for running headlamps have some common features.
Comfort and Fit
If you have to wear something on your head for a long time, it should be comfortable. As a general rule of thumb, choose a lamp that won't strain your eyes or cause headaches, won't tangle your hair and can be easily adjusted while you're on the go.
Some headlamps are made of soft, sweat-wicking materials, while others are made in a traditional cord-like way. Look for a lamp that can be worn comfortably over a hat or helmet if you plan on using it during the winter or for a more technical adventure.
Brightness Level
When comparing different headlamps, brightness is often the deciding factor for many runners. But it's important to remember that brighter isn't always better as there's definitely such a thing as too bright. And sometimes too much or too little light can cause also eye strain.
Outdoor natural light levels at night due to ambient light or the moon can also affect how bright your headlamps should be.
Different types of lighting are needed for different types of running environments, such as when you're out on the open road under the full moon versus when you're out on the singletrack trails under dense tree cover.
As a rule of thumb, try to find a headlamp with a high setting that can produce at least 200 lumens. For trails and moonless nights, lights with 300 lumens or more are ideal.
Look for a running headlamp that has more than just low, medium, and high settings if you need it to work in a variety of settings.
Some lamps are able to automatically adjust their brightness to match the level of light in the surrounding environment. This feature comes in handy in situations where you might want to glance at your watch without being dazzled by the reflection Some give you more manual adjustment options.
Types of Lights
You can save money by purchasing a light with a single lamp that emits a consistent beam.
However, more advanced options come with multiple light settings that usually include a spotlight and a floodlight. You can use either one independently or combine the two for maximum brightness.
You'll find that the spot light works wonderfully for either shining light further down the road or illuminating the path directly in front of you with a strong beam of light.
A flood light, on the other hand, spreads out the light in all directions, making it easier to see to the sides and improving one's peripheral vision. This can be useful on technical trail when you really need to be more aware of each step.
Examples here of the floodlight or flood beam on top and the spotlight on bottom.
Type of Battery
Typically, headlamps run on single-use AAA or AA batteries or rechargeable batteries. When buying a headlamp with rechargeable batteries, note how many times you can recharge them as this can be really important in the long run.
Generally speaking, it's recommended to pick a headlamp with a rechargeable battery because it is more effective, practical, and environmentally friendly.
Plus, some headlamps come equipped with a rechargeable battery and also have the ability to run on standard, single-use batteries. This is perfect if you don't always have access to electricity, like on a long backpacking trip, or if you just want a little more versatility.
Portability
In some situations, you may need to put your light away when you don't need it for instance when taking your headlamp out with you for an early morning run that lasts well past sunrise.
And so, the ideal headlamp is lightweight and compact enough to fit in a pocket or hydration pack without having to carry a big bulky running gear on top of everything else you may need.
Other Factors
Ergonomic comfort factors also matter such as the ease of reaching the light setting buttons and being able to use the buttons through gloves.
Looking for additional reviews and trail tips?
Other ways to connect with Amanda
Instagram Daily Fun: RunToTheFinish
Facebook Community Chatter: RunToTheFinish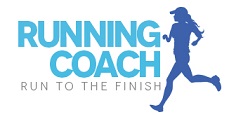 Sign Up to Receive a Weekly Newsletter with Top Running Tips and Laughs