You know I love to test and review products, but I also love getting feedback on what other runners are already loving. In a recent, IG Stories poll over 1200 of you responded with the best trail running shoes.
I combed through it all to pull out the top picks and I'll be adding a few to my cart later today, so I can test then update this post with my own feedback!
What was really clear in looking through the responses as a VAST majority of you are running in the same models.
Best Trail Running Shoes
Here are the winners in order of most common response and a little more detail on each shoe to help us all figure out which one might work best for us!
Part of the reason this came up for is a recent pair of trail shoes was giving me blisters on every single run over 5 miles and I'm not one who is prone to blisters. I was also testing out a new pair from Skechers and wanted to see if anyone else would list them…nope. But I'm enjoying them on the less technical trails quite a bit.
This zero drop running shoe is middle of the road for their cushioning, has a stone guard to help with foot protection and a "sticky" outsole to help with grip on those downhills.
Additionally, as with all Altra running shoes it has a larger toebox and a custom female fit – a narrower heel and midfoot, a higher instep, a longer arch and unique metatarsal spacing.
It runs $119 on most sites – if you buy via Road Runner you can earn points towards your next shoe purchase…because there is always a next.

9.2 oz for womens shoe
On it's 4th model, this has been a long standing favorite of many trail runners. I've reviewed a LOT of Hoka running shoes, but haven't yet tested this one so it's probably first on my list.
4MM heel drop means it's a minimal shoe, with moderate cushioning (for a Hoka) and a neutral fit. The newest version has a wider toebox and is reported to feel like a more secure fit.
Virbram sole with multidirectional lugs means it should provide excellent traction whether gripping to push uphill or staying up right on something loose running downhill.
GTX model is good for those of you who will be doing a lot of running in the rain, as it has a Gore Tex layer of protection. If you won't be doing that, I tend to shy away from things that could create an additional heat.
It runs $144 on most sites. On a great day you can find an older model marked WAYYYY down on Steep and Cheap.
9oz for womens shoe – interesting to see it's LIGHTER than the Altra.
**UPDATE**
As promised this one was my first purchase. I've had them out on multiple trails and would absolutely agree that I love this shoe. It's cushioned, but light. It has great grip and overall feels fantastic.
Ah ha, a model that I have indeed run in! I don't know if I can say it's my favorite running shoe ever, but it absolutely got the job done and I wore it til clearly needing to be replaced which is always a good sign.
These are currently ON SALE everywhere, which makes me think they are about to release a new model. I'm always down for a shoe sale, so I may end up getting a pair now.
8mm heel drop is still close to the minimal range, but higher than the others listed above
Neutral running shoe, middle of the road cushioning
Lace up closure appreciated as it keeps them from flapping around
Pivot system is said to help provide foot stabilization on the uneven trails
Grips look largely one direction, which can be less beneficial, but still good
9.5 oz for women's – sounds small but those oz add up over miles and miles.
At one time this was indeed my favorite trail running shoe. They made some adjustments around version 5 or 6 and I just didn't love it anymore, so I haven't gone back. But that has been a few years and I'm hearing the ISO and 10 versions are back on par with what we all previously loved.
I will say that Saucony often runs a bit more narrow and I think that's why some people LOVE it and others just don't care for the feel.
4mm heel drop
Neutral running shoe, not a ton of cushion in these more minimal styles
Deeper lugs to help with wet and muddy terrain, also multidirectional for more grip
The ISO version is a whole oz lighter, but I think the 10 is going to replace it pretty soon
There is also and ICE+ version which is really excellent for extra grip on winter runs!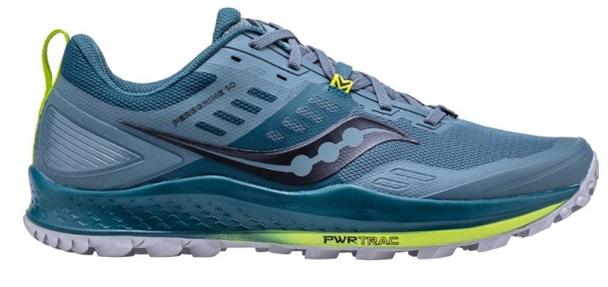 10 oz for the women's making it the heaviest of the group.
Also mentioned trail shoes:
These also came up numerous times, but no where near the volume of those above.
What makes these the best trail running shoes?
Besides the fact that tons of you have already tested them and said you love them…
Fit – you aren't getting blisters
Protection – your feet are beat up from rocks
Traction – you feel safe on the trail because your shoe is doing it's job
Waterproof – in some cases above the quick drying nature or the waterproof element was helpful
If you're just getting started, checkout these new trail runner tips. They were a lifesaver for me!
Looking for more reviews to find the best things for you run?
Checkout our full page of my must have running gear reviews and guides to save you time searching and money! I share what's worked for me and fellow runners, along with what wasn't worth the price tag.
A few common requests:
Other ways to connect with Amanda
Instagram Daily Fun: RunToTheFinish
Facebook Community Chatter: RunToTheFinish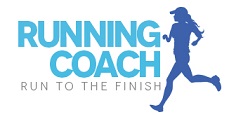 Sign Up to Receive a Weekly Newsletter with Top Running Tips and Laughs