There are a lot of GPS trail running watches on the market, and choosing the right one can be overwhelming. In addition to typical features like tracking pace, distance, and speed, trail runners NEED a number of other features like navigation, extra battery, and durability.
Whether you're a casual trail runner, a mountain runner who spends hours in the backcountry, an ultra runner that races 100-milers, or a fast packer seeking a reliable device to carry you over several days without service and a charging outlet, there's a watch out there for you.
I've tested or chatted with fellow runners on each watch listed to give you the best details.
The watches listed below include all of the features that you would want for trail running and beyond from smartphone notifications to great GPS accuracy. I've selected the best trail running watches based on the specific needs for off-road running.
First, we'll dive in to the watches and then give you additional details on what features we considered when selecting them and how you can evaluate watches on your own.

Best Trail Running Watches
Despite the vast number of GPS watches on the market, there are four main brands that create top notch trail running watches.
Those brands are: Garmin, Suunto, Coros, and Polar.
They've been in the game for a long time and are used by the best trail runners and endurance athletes in the world. If they're good enough for them, they're certainly plenty great for you!
All of these watches will contain the top features discussed later in the article, along with things customizable screens and an app.
Best Overall Trail Running Watch
Garmin Fenix Series>>
$649-$799
The Garmin Fenix 6 includes a wide array of features for trail runners, including stellar navigation, a long battery life, and multi-sport modes for use in activities like mountain biking, backcountry skiing, and paddle sports.
The current Garmin Fenix 6 Series features four different watches:
Fenix 6s – smaller watch for smaller wrist
Fenix 6 Pro – adds Wifi and music connectivity
Fenix 6 Sapphire – Pro + the scratch resistant screen
Fenix 6 Solar – all features above plus solar charging
For the most part, the features are the same among the watches, with subtle differences.
You can read my review for the previous model, the Fenix 5, to learn more.
Battery Life
battery lasts 14 days in smartwatch mode
10 hours in GPS mode while listening to music
up to a whopping 48 days in battery saver mode
Solar option will last up to 16 days in smartwatch mode and 40 hours in GPS mode
Further, the battery mode is customizable and lets you select the features that are most important to you. If you notice the battery getting lower than you'd like, you can adjust the mode mid-run.
Navigation
The navigation features on the Fenix 6 are top notch.
High resolution, color topo maps highlight your route and provide turn-by-turn directions indicating ahead of time where you'll turn next. This feature is super helpful when you're out on new trails and means you don't have to constantly pull out your phone to check the route.
Another great navigation feature is the Trendline, which collects the billions of miles traversed by the Garmin Connect community and helps you find the best trails and routes to follow.
As an example, if you're running on new trails, the feature will automatically find the routes that other users have run previously.
You can also add waypoints to indicate important stops along the way, like where the trailhead is located, and the nearest pizza shop for your post-run face stuffing.
Additional Features
One of the more unique features are the safety and tracking sensors. If you feel unsafe or the watch has detected there has been an incident, your watch can send your location to emergency contacts.
With all these features, this watch ain't cheap, but you get what you pay for and that's why this is the top pick.
See current pricing for Fenix Pro >>
See current pricing for Fenix Sapphire >>
See current pricing for Fenix Pro Solar >>
Best Watch for Ultra Runners
Suunto 9 Baro >>
$599 (though often on sale)

The Suunto 9 includes what you would want in a GPS watch for trail running, such as an altimeter, weather features, barometer, and a durable watch face.
❌However, if you're looking for features like contactless pay or music and workout downloads that you see on the Garmin, this is not the watch for you.
Battery Life
Known for their ultra long battery life, Suunto watches boast some of the longest-lasting batteries on the market.
battery lasts 25 hours in full GPS mode
adjustments that can be made mid-run to extend its life to a whopping 170 hours
ideal for multi-day events like fastpacking or 100+ mile races
Navigation
You can upload maps to the watch, though the navigation features are not as robust as those of the Garmin Fenix. The maps are not as detailed and it's easier to miss turns as a result.
Koomot powers turn by turn navigation
Route planning is done via Koomot on desktop or app, then pushed to your Suunto app, then to the watch
As noted this doesn't give you a full map on the watch, but a breadcrumb style (photo from DC Rainmaker)
Additional Features
The large touch screen works in all kinds of weather, including in the rain and while wearing touch compatible gloves. New users may have some trouble learning how to navigate to different menus on the watch, due to unintuitive button requirements.
Those who like the features, but wish it was a tad smaller will find all the same features available in the new Suunto Peak. It's really designed to be a smaller lighter version of the Baro.
See current best pricing on the Suunto Baro>>
Best Value Trail Running Watch
Coros Apex >>
$399-$599
A relatively new kid on the block, compared to others on this list, the Coros Apex is a beloved watch among the trail running community. It has all of the basic features you'd want in a GPS watch at a very affordable price and is simple to learn how to use with just 1 knob and no additional buttons.
However, that single knob was something I didn't like. So know thyself.
You can read my full review of the Coros Apex >>
The watch comes in three different models:
Coros Apex 42mm
Coros Apex 46mm – 35 hours battery life full GPS, slightly larger than the 42mm
Coros Apex Pro – touchscreen, 47mm, slightly longest battery life at 40 hours full GPS
Battery Life
battery life compares to that of the Suunto 9 Barro
35 hours in regular GPS mode for the 46mm and up to 40 on the PRo
in regular mode, the battery lasts 30 days
adjust to UltraMax setting for 100 hours of battery while using limited GPS (24 days and 80 hours for the 42mm, respectively)
This duration is plenty long for ultra endurance races like 100 milers.
It charges quickly, in just 70 minutes. While you can charge with use, you do have to take the watch off, which means you can't track your heart rate or see the data as easily.
Navigation
You can upload routes and follow along with the bread crumb trail that will alert you if you go off course.
The map is not as detailed as what you'll find in the Garmin Fenix, but it's a nice option to have to use in conjunction with an offline map on your phone.
Additional Features
A built-in barometer reads the weather and the watch uses data from the usual metrics (speed, time, pace, heart rate) to calculate VO2 Max, though I found the heart rate monitor to be quite a bit off. Others have had the same experience, so I recommend using a chest strap.
The sapphire glass screen comes as a standard with the Apex for extra durability.
The Coros Apex Pro is going to include additional features like 24/7 blood oxygen monitoring, offline mapping and I do appreciate the full body workouts available on the Coros App. But again you are no longer in the budget category when moving up to the Pro.
See the best current Coros Apex 42mm pricing >>
See the best current Coros Apex 46mm pricing >>
See the best current Coros Apex Pro pricing >>
Best for Backpacking, Thru Hiking, and Fastpacking
Garmin Enduro >>
$799–$899

A new addition to the Garmin family of GPS watches in 2021, the Garmin Enduro is truly remarkable for its exceptional battery. In fact, that is the truly the MAIN reason to select this watch over the massive set of features in the Fenix line up.
Like the Fenix, the Enduro includes features such as an altimeter, barometer, and multi-sport modes. The Climb Pro feature tells you upcoming ascents, desents, as well as details like the gradient and elevation gain.
See my in depth review of Garmin Enduro Features >>
The lightweight design doesn't compromise on durability. Choose between a stainless steel or scratch-resistant DLC-coated bezel that can handle the gnarliest of conditions.
Battery Life
up to 80 hours in GPS mode
up to 300 hours in "max battery mode"
battery life is due to the Power Glass solar charging lens that charges on the run
anyone planning a long, multi-day adventure with no or little access to a charger, this is the watch to pick.
Navigation
❌Don't expect the same navigation as the Garmin Fenix, which eats the battery. The Enduro features a breadcrumb-style navigation system, which is fine, but may require frequent checking in with your phone or map.
If that's a key feature for you then, I would go for the Garmin Fenix Solar instead.
Additional Features
It will also have a more accurate VO2Max for trail runners than other watches and includes a "rest timer". This allows you to keep the total time running, but see how long you stopped at an aid station for example.
You can also opt to buy it with a Nylon strap, which could be more comfortable when wearing for long durations.
See the current best pricing for the Garmin Enduro >>
Best Trail Running Watch for Data Nerds
Polar Grit X >>
$429 – $599

I'm a big fan of the Polar Vantage V2 and wanted to check out what options Polar has for trail running. The Grit X includes all of the same fun data statistics of the Vantage, like % of fat vs carbs burned and has one of the best heart rate monitors on the market.
✅If you practice low heart rate training, then Polar is the brand for you. The Precision Prime wrist monitor works with skin contact and optical sensors to get a consistent reading of your pulse.
Again we have three models:
Polar Grit X
Polar Grit X Pro – sapphire watch face, even better GPS access, better navigation tools
Polar Grit X Pro Titan – above plus 12% lighter
Battery Life
This is the same across all three models
battery lasts 40 hours in GPS mode
7 days with non-GPS use
options to extend the life of the battery on the road in power save mode
I'll also add my Polar Vantage V 2 lasts much longer than the reported times
Navigation
Other great feature Polar offers that apparel to trail runners are Komoot route guidance, reactive hill splits that show performance on uphill and downhill sections of your session, and adaptive fueling suggestions that alert you when it's time to consume some calories.
Again it's breadcrumb only navigation
Back to start features, turn by turn navigation
Loading routes via the Komoot app then to Polar app
Visual of your elevation profile so you can see what climbs are ahead
Additional Features
The Grit X has undergone military grade performance tests for durability, including extreme temperatures, drops, and humidity.
It also includes running power meter for those who prefer to train with this data over HR.
See the current best pricing on Polar Grit X>>
See the current best pricing on Polar Grit X Pro and Titanium>>
Features to Look for in a Trail Running Watch
If you're hitting the trail, there are several features you're going to want in a trail running watch.
All of the watches in this list include these features, so if they're not mentioned specifically, know that they are indeed standards.
The best trail running watch will still come down to the one that fits you best, has the basics tools you'll use all the time and good GPS.

Long Battery Life
Depending on the number of hours you'll be on the trail, your time may exceed the life of the battery with a single charge, especially if you're running 100-mile races or multi-day events.
You don't want to have to constantly worry about your watch battery dying on you or have to sacrifice reliable tracking to extend its life.
Here are the GPS watches that last the longest >>
Navigation
Trail networks can be confusing and extensive, in order to minimize your chances of veering off trail, you'll appreciate a watch with the ability to upload routes and provide turn-by-turn directions. Each watch above explained the different styles from a full color map on the Fenix to breadcrumbs on most others.

Honestly I don't use this feature enough. I follow my tips for how to find running trails and often then hope for the best.
Durability
The trails can be rugged and you may be more prone to tripping and falling or have to scramble up rocks. Look for a watch face with a scratch-resistant surface, like sapphire glass. You'll also want a watch band that is easy to clean if you often get muddy!
On-wrist Heart Rate Monitor
A wrist-based heart rate monitor will be far more comfortable and less prone to chafing than a chest strap on ultra long runs. Though do note that I've tested MANY brands and only found a few to remain consistently accurate via the wrist strap. Especially running in the cold.

Barometric Altimeter
Mountain weather can change in an instant, and a barometer will tell you the current temperature and air pressure, and can warn you of pending storms. It will also provide current elevation and altitude statistics, which will be more accurate than a GPS elevation read.
Weather Resistance
From extreme heat to freezing temps, snow and rain, you'll want to be sure that your watch can handle varying weather conditions. All of the watches below are water resistant up to 100 meters.
Multi-Sport
Whether you're cross training or training with another sport during the off-season, a watch that can track all of your endurance endeavors will be invaluable.
Trackback
If you find yourself off track in unknown territory, you can use the Trackback function to guide yourself back to your starting point along the same route. The watch will provide a breadcrumb route with directional arrows showing the way.
Choosing the Best Trail Running Watch for You
If you're still unsure about which watch to choose, consider which features are most important to you. What statistics and information are you looking for after your runs that you don't have with your current watch or that are non-negotiables in an upgrade?
To help sort between brands, I've put together several posts comparing the brands mentioned in this post:
What features do you look for in a trail running watch?
What is your favorite brand for trail running watches?
Other ways to connect with Amanda
Instagram Daily Fun: RunToTheFinish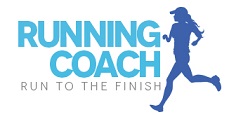 Facebook Community Chatter: RunToTheFinish
Sign Up to Receive a Weekly Newsletter with Top Running Tips and Laughs