While I admit to enjoying the initial cooldown of fall mornings for a run, I don't love the increasing darkness. Beyond a headlamp to help me see, a big factor in becomes reflective running gear.
I know you love your black clothes, but being visible is absolutely necessary for runner safety.
With that in mind, I wanted to share some of the various pieces I've tested out and now wear/recommend.
Best Reflective Running Gear
Let's go from head to toe! While many pieces have small bits of reflective stripes, we're going for a little more full on vision here!
Many of you are not in to neon, so you'll find the majority of reflective running apparel options here are about the reflection that happens when hit by light, rather than the always visible neon yellow. Though you'll find some of that too!
Look for ✅ to find things that I've loved or have gotten great recommendations on from other runners. Have tried to list most recent prices, if you see a sale GRAB IT! Good running gear ain't cheap.
Reflective Beanie
Morning runners know that a beanie becomes a standard part of the attire for a good portion of the year. I figure if it's something I know I'll be wearing then I could make it do double duty.
Reflective Neck Gaiter
While a neck gaiter isn't normally on my list, many of us are now running with them more than ever to protect those around us. They may not be as effective as a mask for indoors, but seem to still be a good option for outdoors.
Reflective Jackets for Runners
Reflective running jackets can run from those that are full on YOU WILL SEE ME to many using high end fabrics to create jackets that look stunning in the daytime and brilliantly bright at night. Thanks to the different things they weave in to the fabric which make it light up when hit by headlights.
Since moving to Colorado I've become obsessed with finding great running jackets, they just make life so much easier. Most of these are lighter weight, so you can wear them starting in the fall.
✅Brooks LSD Running Jacket – A not in your face reflective jacket you can wear when it's cool, but it's a basic jacket with no hood or pockets. ($45)
Reflective Running Pants
Reflective leggings tend to have a small piece around the ankle, maybe something along the calf most of the time. I like that these pieces have more reflective hits and yet if you're simply wearing them around you won't even realize it's there!
✅New Balance Reflective Heat Tight – Fantastic winter option, I've run in other tights of theirs ($98)
The mad dash is reversible and the black pair has a reflective strip along the ankle.
Reflective Running Shirts
If you can get your hands on any SeaWheeze running gear before it's out of stock, you'll find they have a variety of pieces that are reflective and of course the great Lululemon style we love. Just be willing to pay that exclusive SeaWheeze price…ouch.
BONUS: Since most shirts just have the small piping, consider this Safety Skin stick!! Yup, you just swipe it on like you would your glide, but it's going to make you reflective.
Reflective Running Vests
If you'd prefer to keep your reflective gear to accessories, then let's talk about reflective running vests you can pull on over any outfit to keep you safe.
Of course these are just some of the base ways you can be visible!
It's never a bad idea to grab a blinky light (or go crazy with reflective calf sleeves), to run in lit areas if possible and ALWAYS RUN TOWARDS traffic. You need to see them, so you can move if necessary.
In fact, it's the law for you to run against traffic if using the road.
All right, now that you have the options, NO EXCUSES!
Wear your reflective running gear.
Be visible.
Be safe.
Don't let the dark hold you back from enjoying your runs. I'll be doing a post on headlamps soon to and that's another tool to keep you going despite the light.
Looking for more reviews to find the best things for your run?
Checkout our full page of my must have running gear reviews and guides to save you time searching and money! I share what's worked for me and fellow runners, along with what wasn't worth the price tag.
A few common requests for running accessories:
More gear you want to know about? Let me know.
Other ways to connect with Amanda
Instagram Daily Fun: RunToTheFinish
Facebook Community Chatter: RunToTheFinish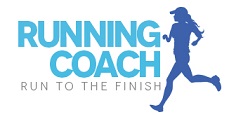 Sign Up to Receive a Weekly Newsletter with Top Running Tips and Laughs