Just when you've developed a strong bond after miles and miles of shared miles, it's time to replace running shoes….but after just how many miles?
While the common answer is 300-500 miles, that's a huge range and not always helpful when you're looking at your best friends and pondering whether to keep them or dive in to the newest model which you may or may not love.
The life of a running shoe depends on a lot of factors. The two biggest issues for most running shoes are:
Breakdown of the mid-sole (aka cushion)
The reason this becomes so important is that as the shoe breaks down, it changes how your foot hits the ground. What was once providing you a good solid landing, might now cause your foot to roll in slightly leading to IT Band or runner's knee.
Wear on the Tread
This matters because it can end up changing your gait and those who have a tendency to heel strike seem to place more force in to each step, which leads to a faster breakdown of the shoe.
The same can be said if you notice major wear patters on the inside or outside, which would be due to how your foot is landing. Ideally you'd want to fix your foot strike, but you definitely don't want to keep running in shoes where you've worn away a big part of your stability.
When to Replace Running Shoes
Signs you need new running shoes are sometimes glaringly obvious and sometimes more subtle:
The tread has become smooth or for heel strikers worn down heavily on one side.
You've been running in the same shoes for over a year (sorry that cushy foam actually starts to harden after 9 months or so).
Aching feet or new ankle pain while running.
Aching joints and muscles – this is usually my signal I've let it go too long. If you start to notice more leg fatigue than normal, it's time to look at your shoes.
Early in my eCommerce consulting days I was lucky to work with the New Balance wear test team and learned an incredible amount about how shoes are made, the components and thus it really helped me stop holding on to shoes far too long.
How long do running shoes last?
Treadmill running can make shoes last longer, so you might find they easily go over 500 miles
Different brands do actually wear differently. Many Altra shoe runners swear they last a great deal longer and I will say that at times I feel like my Hoka's break down faster (possibly due to the large insole.)
Heavier runners will find the cushion and stability break down faster.
Anyone with major overpronation or underpronation will need new shoes faster.
Instead of going just by mileage, start really paying attention to how they look and as noted HOW YOUR LEGS feel.
Should you get new shoes for a marathon?
Definitely not at the expo. Even when it's a model you've been training in you just never know how that one might fit. The laces a bit to snug because you haven't stretched the shoe or for some reason it just feels too stiff.
I like to get a new pair of shoes about 3-4 weeks prior to the marathon. Which gives me time for a number of 8-10 milers in them without putting in too many miles. And then the pair that got you through the bulk of training is probably close to retirement.
Checkout more of my marathon training tips >>
Can you make running shoes last longer?
Sort of, but not really. My biggest recommendation is always to rotate running shoes. I've devoted a massive article to why that matters and is worth every penny, so I won't rehash it here.
A few other possible life enhancers:
Use an insole – I truly think this was useful in many of my shoes to help me wear them much longer while still having support and cushion. If the tread looks good, I was often ok sliding an insole in to keep them going.
Help shoes dry with charcoal bags after wet runs to maintain shape
Give your legs and shoes a break with some treadmill runs
Try a protective coating – though this will mostly keep them looking fresh
When you're ready to buy the next pair, checkout this guide on how to buy running shoes to understand why you might not want a department store running shoe or just how they should fit!
Looking for more reviews to find the best things for your run?
Checkout our full page of my must have running gear reviews and guides to save you time searching and money! I share what's worked for me and fellow runners, along with what wasn't worth the price tag.
A few common requests for running shoes:
More gear you want to know about? Let me know.
Other ways to connect with Amanda
Instagram Daily Fun: RunToTheFinish
Facebook Community Chatter: RunToTheFinish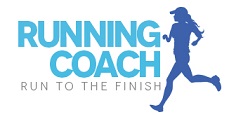 Sign Up to Receive a Weekly Newsletter with Top Running Tips and Laughs