Just when you've developed a strong bond after miles and miles of shared miles, it's time to replace running shoes….but after just how many miles? And how long do running shoes last anyway?
Wear in running is usually measured by mileage or time. The average lifespan of a pair of performance running shoes is 300–500 miles or 4 to 6 months.
However, those ranges are quite broad and not always helpful when you're looking at your best friends and pondering whether to keep them or dive into the newest model which you may or may not love.
So how, exactly, can you tell when it's time to trade in your current shoes for a new pair? And how long do running shoes last and what factors affect it? This article discusses all of that, and also tells you the telltale signs that you need to replace your running shoes right away.
Factors that Affect How Long Running Shoes Last
The life of a running shoe depends on a lot of factors. That's why, it's important to know what causes running shoes to wear out before we can discuss how to spot the signs that indicate that they need to be replaced.
Yes, shoe companies want you to spend money every few months on new running shoes because they benefit from the recurring revenue.
However, the idea that shoes should be replaced frequently is more than just a sales pitch. Your running shoes do wear out over time, and there are many factors that contribute to that. Let's look at these in more detail.
Shoe Traits
Running shoes wear out over time. There are certain physical aspects of the shoe itself that will wear out, so let's look at what these are in more detail:
Midsole Breakdown
The foam that cushions each impact with the ground is the first thing to go.
When you run, you take 160 to 200 steps per minute, each of which compresses your shoes between the ground and your body weight. What this does is it wears away at the midsole, the cushioning layer that sits between the sole of the shoe and the upper.
Foams like ethylene-vinyl acetate (EVA) or polyurethane (PU) are used to construct midsoles because of the superior shock absorption properties of their tiny air cells with which they can deal with the impact of each step.
The repetitive impact of running causes these cells to bend and flatten over time. The foam in your shoes will lose some of its shape and resiliency (its ability to return to its original shape and size after being compressed) even if you don't wear them very often.
The reason this becomes so important is that as the shoe breaks down, it changes how your foot hits the ground. What was once providing you a good solid landing, might now cause your foot to roll in slightly leading to IT Band or runner's knee.
Heel Counter Breakdown
Additionally, the counter, which surrounds your heel and is typically a rigid cup at the back of your shoe, can wear out as well, leaving your foot more vulnerable to sliding back and forth.
Type of Foam
Modern super shoes like the Nike Air Zoom Alphafly NEXT% use lighter foams.
One study found that women who wore the shoes combined with the springy carbon fiber plates inside the shoe finished marathons 2.6% faster.
However, there is a cost associated with the improved performance. The lighter foams used in these shoes may wear out more quickly than the heavier, denser alternatives and will need to be replaced sooner.
Wear on the Tread
Tires lose tread over time, and so do old running shoes. The outsole, typically made of harder rubber, can be worn through after repeated impacts.
This matters because it can end up changing your gait and those who have a tendency to heel strike seem to place more force into each step, which leads to a faster breakdown of the shoe.
The same can be said if you notice major wear patterns on the inside or outside, which would be due to how your foot is landing. Ideally, you'd want to fix your foot strike, but you definitely don't want to keep running in shoes where you've worn away a big part of your stability.
Last but not least, the fabric on the uppers of your shoes may get holes or wear unevenly.
Personal Traits
Even though the type of shoe you buy does affect how long it lasts, other things, like certain personal traits and how you use your shoes, can also affect how quickly they wear out.
Your individual biomechanics is one factor. Different runners will experience different wear patterns because of the way they land on their feet.
For example, runners who land more on the front part of their foot and the forefoot of their shoes are said to be forefoot strikers. This usually leads to more wear under the big toe or on the outer side of the front of the shoe. But not always, so don't look at your tread as a guide for what shoes to buy.
On the other hand, the majority of marathoners and long-distance road runners are heel strikers, who land on or transfer most of their weight through the heel of their shoes. Reminder that heel striking is not bad!! We want to avoid overstriding.
Also, anyone with major overpronation or under-pronation will need new shoes faster.
Type of Terrain
Additionally, the surfaces you run on matter as well. Hard pavement can be more damaging than softer trails.
If you run solely on a treadmill, your shoes may last longer without showing wear and tear because they are not subjected to the elements.
However, they may wear out faster than they would if you run outdoors due to the repetitive nature of hitting the belt at the same point.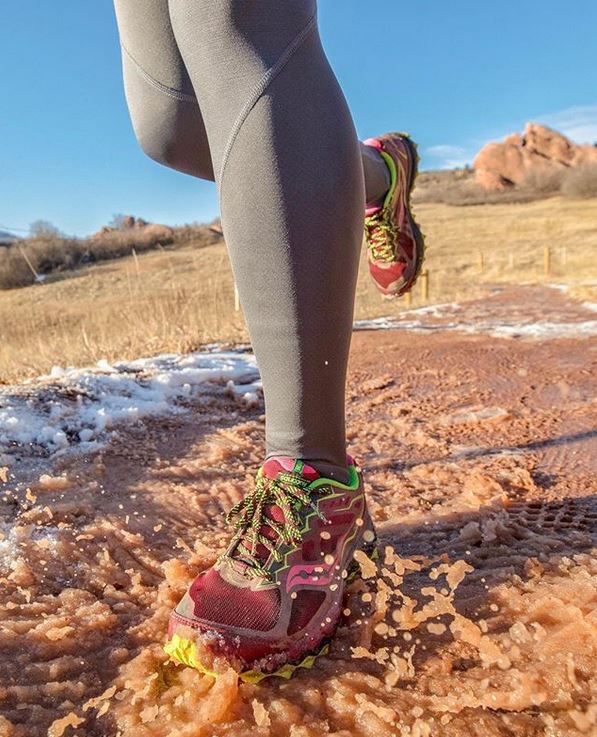 Weather Conditions
Finally, there's the weather to consider. High temperatures can harm foam and the glue that holds shoes together. Moisture from humidity or heavy sweating can also cause this.
Brand
Different brands do actually wear differently. Many Altra shoe runners swear they last a great deal longer and I will say that at times I feel like my Hoka's break down faster (possibly due to the large insole.)
Since shoes don't wilt, disappear, or come with a sell-by date, how do you know when it's time to retire them? You can look for clues on your run or on the shoes themselves, and supplement with some tracking over time.
1. Aches and Pains
Most likely, you'll be able to feel the wear and tear on your shoes before you notice anything is wrong.
If you notice a decline in performance or the onset of any unusual pains, it may be time to replace your current running shoes.
Your running shoes may need to be replaced if you start experiencing any of the following: heel pain, hip pain, knee pain, new ankle pain while running, or any sort of blistering or chafing in unusual places.
Many runners experience an ache, such as shin splints or hip soreness, that only manifests when their shoes are about to wear out entirely.
Finally, you may notice that running just feels different. When you get a new pair of shoes, they feel light and springy. Meanwhile, older pairs of shoes lack that entirely. The shoe has a lifeless quality.
And that's because the foam's been used and compressed beyond repair. So, even if you put in the same amount of effort, your pace may slow. This makes running harder and less generally less enjoyable.
2. Look Worn Out
There are some additional warning signs that are visible to the naked eye. Check the bottom and sides of the hard rubber sole to see if it's worn through. If it is, that's a problem. Because of the inherent asymmetries of running, you may notice this more strongly on one side.
The midsole may also appear wrinkled or compressed, indicating that it isn't providing the same amount of cushioning or spring.
If that doesn't work, try bending and twisting each shoe.
Shoes that have become significantly more flexible than they once were may be past their prime due to the foam breaking down. Testing again at a later date can be useful, as can comparing the results to those of a brand new pair of the same model.
Lastly, examine the counter. If the heel looks like it is leaning in one direction or the other, is bent in or is misshapen in any other way, you might want to get a new pair of running shoes to replace them. The same thing applies if there are holes in the upper fabric.
3. Exceeded Certain Mileage
As we mentioned earlier, keeping track of the mileage you run isn't an absolutely reliable method, but it can assist you in determining how frequently you should replace your running shoes.
I recommend doing that by combining it with other signs mentioned in this article above. Also, it's a lot easier now than it was in the past.
Back in the day, many runners would note down when exactly they bought a particular pair by noting it down in a journal or directly with a marker on their shoes.
Modern running apps like Strava and Garmin Connect make it easy to keep track of how far you've gone in a given pair of shoes by letting you select them individually for each run, and tracking your total mileage.
Although there is no hard and fast rule about when shoes should be replaced, trends can be observed over time. Over time, you'll realize which shoes and brands seem to last longer for you than others which can help you with future purchases as well.
4. Exceed Certain Amount of Time
Your running shoes deteriorate even while being stored. So it's not just the amount of time you've trained in them, but also how long it's been since you first bought them and how exactly you stored them.
In terms of time, running shoes last around 4 to 6 months. It's important to keep this in mind while simultaneously looking at other factors to figure out if it's time to replace your running shoes.
Early in my eCommerce consulting days I was lucky to work with the New Balance wear test team and learned an incredible amount about how shoes are made, and the components and thus it really helped me stop holding on to shoes for far too long.
What Happens When You Run is Worn Out Shoes
Increased Risk of Injuries
Running in old shoes has been linked to an increased risk of injury, according to research. When the support and stability of your shoe begin to diminish, you force your soft tissues to compensate.
This strain can result in overuse injuries to your tendons and ligaments caused by running, such as plantar fasciitis and Achilles tendinopathy. In addition, shocks traveling up the legs and changes in gait can contribute to injuries such as stress fractures.
Gait Changes
Your gait may change as a result of worn treads or outsoles, increasing your risk of injury and making the underlying foam more susceptible to damage.
Additionally, holes in the uppers can change how the shoe fits your foot, creating unexpected issues over time. Honestly, I'm less concerned about holes than anything that alters your form.
How to Make Your Running Shoes Last Longer
Knowing how often to replace your running shoes is important, but there are also steps that you can take to extend the life of your shoes.
Let's be honest, you can't do a ton to truly extend the life of them. So this is really just some things that might help save some money in the long run.
Rotate Your Shoes
My biggest recommendation is always to rotate running shoes. I've devoted a massive article to why that matters and is worth every penny, so I won't rehash it here.
Rather than wearing the same pair of shoes every day, consider purchasing at least two pairs so that your shoes have enough time to completely air dry in between runs.
You can also change your shoes depending on the type of running you intend to do so road running vs trail running as well as the weather.
Use an Insole
I truly think this was useful in many of my shoes to help me wear them much longer while still having support and cushion. If the tread looks good, I was often ok sliding a cushioned insole in to keep them going.
Maybe not the perfect solution, but cheaper than a new pair.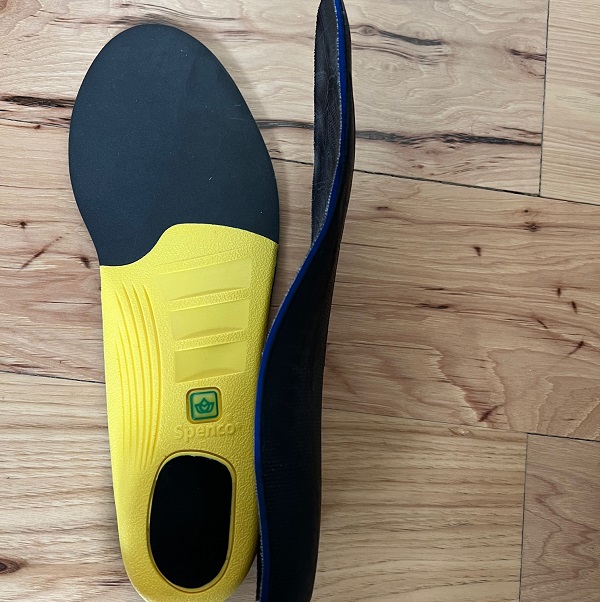 Only Wear Running Shoes When You Run
Since they are so light and comfortable, you may be tempted to keep them on all day. However, the extra daily wear can significantly reduce the life of your shoes. After your run, take them off and wear any of your older running shoes that you've stopped running in.
Yes you absolutely need different walking shoes than running shoes!!!
Take Them Off the Right Way
When putting on or taking off your shoes, you should always undo the laces. You shouldn't merely toe them off when your run is over. An overstretched heel can be caused by not lacing and unlacing your shoes.
Keep Them Clean
After each run, quickly wipe your shoes dry to remove any moisture, mud, or dirt. Get any pebbles or rocks out of the treads.
Don't put them in the washing machine if they need to be cleaned. Instead, you can hand wash your shoes with a sponge and some soapy water, and then let them dry naturally in the fresh air.
Keep away from the dryer, heat vents, and shoe dryers. Shoes can degrade in high heat. Help shoes dry with charcoal bags after wet runs to maintain shape.
When you're ready to buy the next pair, checkout this guide on how to buy running shoes to understand why you might not want a department store running shoe or just how they should fit!
Should You Get New Shoes for a Marathon?
Definitely not at the expo. Even when it's a model you've been training in you just never know how that one might fit. The laces are a bit too snug because you haven't stretched the shoe or for some reason, it just feels too stiff.
I like to get a new pair of shoes about 3-4 weeks prior to the marathon. Which gives me time for a number of 8-10 milers in them without putting in too many miles. And then the pair that got you through the bulk of the training is probably close to retirement.
Check out more of my marathon training tips >>
When you're ready to buy the next pair, checkout this guide on how to buy running shoes to understand why you might not want a department store running shoe or just how they should fit!
Looking for more reviews to find the best things for your run?
Checkout our full page of my must have running gear reviews and guides to save you time searching and money! I share what's worked for me and fellow runners, along with what wasn't worth the price tag.
A few common requests for running shoes:
More gear you want to know about? Let me know.
Other ways to connect with Amanda
Instagram Daily Fun: RunToTheFinish
Facebook Community Chatter: RunToTheFinish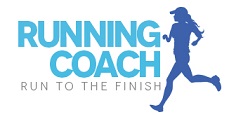 Sign Up to Receive a Weekly Newsletter with Top Running Tips and Laughs