Finding the right running shoes plays a critical role in our running experience. The materials they're made of, the type of support they offer, the amount of cushion, and the heel-toe drop are shoe features I routinely highlight in my lists of best types of shoes and reviews of specific brands and models.
A lot of it feels like funny marketing jargon from Fresh Foam to Flylite and so much else.
But there are a few key pieces of the running shoe, that you should understand to ensure it's right for you.
Today we're going to dive in to heel-toe drop, or heel-to-toe drop as it's also known. How does the heel drop impact you? What heel-to-toe drop is right for you? How do you even find what the number is for a shoe?
I figured it's about time I address this often noted feature in all of my running shoe reviews. I'll answer the above questions and more. Keep reading!
What is Heel Drop?
As you've probably seen in many of my shoe reviews, I usually list a shoe's drop, as a measurement that's always in millimeters.
The heel-to-toe drop is the difference between the height of the shoe at the heel and at the forefoot. Also known as the offset, it usually ranges from 0 to 14 mm.
If you're trying to visualize what I'm talking about, the easiest way is to picture a high heel shoe.
Obviously, the offset is quite exaggerated in a high heel dress shoe, but that drop is what I'm referring to in running shoes. Unlike in high heels, the offset is not always incredibly noticeable for a running shoe depending on the shoe, its cushioning, and its stack height.
Stack height is when you look at the side of the shoe like a HOKA and think "that's big!" or a Topo and think "there's nothing there!" Which means shoes can have a wide combination of stack heights and heel drops.
The heel drop often places shoes in different categories, including zero drop shoes, low drop shoes, and high drop shoes. But more on that later.
What is the Best Heel-to-Toe Drop?
You may be wondering what the effects of a heel drop are, considering they vary so much across shoes and brands. Anytime someone asks for the "best", I want to be sure we point out that there is no one perfect piece of gear.
A lot of things come down to personal preference and how it feels on your foot.
The most common running shoe heel drop used to be 12mm. You will still find a TON of shoes at that level, but there are no a great deal more moving in to the 6mm to 10mm range and that's often what I recommend for our runners.
Let's find out why.
The drop of a shoe can impact several things ranging from your cadence to foot strike to what part of your body takes on the load or impact of each step.
Any runner from a trail runner to a treadmill runner can use any heel to toe drop running shoe. It comes down to what fits your needs.
Zero Drop
It's often said that runners who wear zero drop shoes see improvements in cadence and form. They take more steps per minute and the length of their steps is shorter. These shoes tend to promote forefoot and midfoot striking and lessen the likelihood of overstriding because it's more painful.
These shoes paired with a midfoot or forefoot strike also tend to put the load on the ankle, foot, achilles tendon, and calf. There is often greater ankle flexion in each step than you'd see with higher drop shoes.
Which means these shoes are NOT ideal for those struggling with Achilles tendonitis and often other ankle tendonitis issues.
If this sounds helpful for you, remember that you must follow a smart transition from your standard shoes. All that extra work on those lower leg muscles increases your injury risk.
Zero drop shoes are often associated with minimalist shoes that have less cushioning, but that's not always the case. Altra is a popular zero drop shoe brand that still manages to provide a good amount of cushioning.
4mm to 6mm – Low Drop
Some might define this category as 1mm to 4mm, but there aren't many 1mm shoes. So we're getting a bit low to maybe mid if you want to be super technical.
In this category, you will be seeing more racing shoes. And for those who are kind of curious about zero drop, but not really ready to make that full leap. I find it to be a sweet spot because we will think a bit more about cadence and foot strike, but are still getting a lot of the feel of a traditional shoe.
Shoes with a 4mm to 6mm drop:
This shoes how design of a shoe can mess with your perception of heel drop. So you really need to look at the specs and try it on. The bottom is the 4mm Kieger, top is the 8mm Wildhorse, but it looks like a much larger drop.
8mm to 12mm – High Drop
Again this is where you'll find the majority of running shoes.
For awhile, people were flocking to zero drop shoes (thanks to Born to Run) because it promoted the idea that these higher heel drops resulted in more injury. Numerous barefoot books and articles said that it caused us to be heel strikers and this was leading to our injuries.
However, it's important to note that there has only been limited study of the potential linkage between heel drops and injury rates. According to a 2016 study, in the Journal of American Sports Medicine, for regular runners, injury risk was not impacted by the drop of a shoe.
It's possible that the mid to higher drop shoes increase the likelihood of heel striking.
However, we know that overstriding, not being heel strikers is what causes knee pain while running, etc. When we overstride it places more load on the hips and knees.
Luckily a higher heel drop shoe, tends to have higher cushion and thus absorbs the impact of a heel strike. Meaning we just need to focus on landing under our body.
Did you notice that HOKA is not really in the high drop list??
This is where we often confuse that stack height with heel drop. By remaining thick from heel to toe, there really isn't a large heel to toe drop, just a higher shoe.
Is a 12mm Heel Drop too High?
It really depends on your goals. For runners who deal with Achilles pain, it's actually an ideal shoe drop. It lessens the amount that the tendon needs to stretch and can help them run more pain free.
For other runners, like myself, I find that with a 12mm my hips and IT Band are simply less pleased.
And this is why we have such a massive variety of running shoes to choose from. We each want something just a little bit different!
What heel-to-toe drop is best for plantar fasciitis?
The best shoes for PF tend to fall in this final category of higher drop shoes. We are usually focused on shoes that have a higher arch support and you don't see as much of that in the zero to low drop shoes.
More information on running with plantar fasciitis and the right shoes.
The Right Shoe Drop for You
Now that we've learned what the heel drop is and its effects, it's time to figure out the right drop for you. Personally, I found that my IT Band issues dropped off dramatically when I started running in 4mm to 6mm shoes. Hence those became my go to styles for many years.
Now, I have done all that extra core, hip and glute strength work so I can run in a ton of different shoes to test them out and write the hundreds of reviews you find around here!
And I want to stress that because without the right foundation, your shoe can only do so much of the work. It can compensate for weakness, until your body simply can't take it and you get injured.
Finding the right shoe drop for you will really depend on all of those factors I listed earlier. It should only be one piece of the puzzle and may not remotely be the most important one. Just because you've always run in a certain heel drop, doesn't mean you can't switch.
Let's say you have traditionally been in a high heel drop shoe but for one reason or another are interested in switching to a lower drop shoe.
This can absolutely be done with success, but know that it may take some time to adapt, especially if you're finding your foot strike is changing as a result.
Because a different foot strike changes where the load is placed from the hips and knees to the lower leg, you may initially experience tight calves and other soreness.
Does Heel-Toe Drop Matter?
Yes. It can play a big role in injury prevention for many runners.
But it's not the only thing that matters when it comes to finding the right running shoes.
If you're new to running, it's best to go to your local running store and get fitted for shoes. The sales associates are usually very experienced in helping to find a shoe that's going to feel great for you.
Just be careful when using them to evaluate your gait, foot strike, or other biomechanics. Realistically that's not their job, it's what highly trained Sports Physical Therapists do by looking at the full movement of your leg.
Sometimes though it is a bit of trial and error to find your personal preferences. Luckily most stores allow you to return lightly used shoes and try another. You can also find really good running shoe return policies with Zappos, REI and even Nike!
If you're relatively new to running, worrying about shoe drop doesn't need to be your highest priority and is one of many factors to consider. Regardless of experience level though, there are some common factors to consider when finding a running shoe. These include:
It's important to know what heel drop is and how it can affect your body and your running. However, it is not the only or even the most important factor when it comes to finding a running shoe that's right for you.
Lower drop shoes tend to promote forefoot and midfoot strikes, while higher drop shoes tend to go hand-in-hand with heel striking. But, that's not a hard and fast rule.
Just because you've always been in one type of shoe, doesn't mean you can't gradually make the change or switch between shoes with different drops.
Finally, the different drops for shoes are not currently linked to an increased or reduced injury risk. Truly, the most important thing for any runner is to find the right shoe for their personal needs.
If you're still looking for more running shoe tips:
Other ways to connect with Amanda
Instagram Daily Fun: RunToTheFinish
Facebook Community Chatter: RunToTheFinish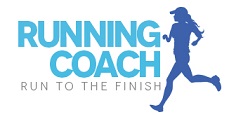 Sign Up to Receive a Weekly Newsletter with Top Running Tips and Laughs