The 10K receives so much less attention than it deserves, especially compared to the speedy fast 5K and the ever-popular marathon. And unjustly so – running a 10K provides an excellent progression from the 5K for new runners and a great way to work on speed for distance runners.
Today I'm THRILLED to bring you 10K tips as a running coach myself and from running coach Laura of This Runner's Recipes.

Training for the 10K proves a bit tricky, no matter your level of experience.
This popular road race distance requires a good amount of speed, but you also need a decent amount of endurance.
How far is a 10K miles?
Just to make our lives interesting we do some race distances in KM's and some in miles… this one is 6.2 miles.
So how do you master the 10K, whether you're a beginner or experienced runner? Let's dive in to the top tips!
10K Running Tips – Top 6
As with every race, you'll need to find the things that work best for you.
These are the tips that we love from coaching thousands of runners over the past decade and seeing their progress. Whether you've been running awhile but this is your first 10K or you're feeling ready to chase a new PR, this is what you need in your training program.
Hopefully this tips will help you run your best 10K race yet!
1. Train Faster than 10K Pace
New runners should focus just on completing the 10K distance and not think too much about speedwork. (checkout the couch to 10K training plan)
Most novice runners take an hour or more to run a 10K, and so need to focus on building endurance. Don't worry about your pace for race day!
The primary focus of your training should be preparing your body (and mind) to run for 6.2 miles on race day.
Weekly Speed Workouts
More experienced runners and those training with time goals can add in a weekly speed workout at 10K goal pace or, even better, faster than 10K pace. Find a training plan that suits your specific experience level.
These speed workouts can take multiple forms:
traditional workouts like tempo run runs at just under 10K pace
running strides at the end of a few runs a week
longer interval training at goal race pace (half mile to mile repeats)
speed work drills to improve foot strike
10K Speed Workout
This workout will teach you to sustain 10K goal pace and then finish fast on tired legs.
Warm up with 1-2 miles easy running and dynamic stretches.
Run 4 x 3 minutes hard at 10K goal pace (jog easy for 1 minute in between each interval)
3 x 2 minutes hard at 5K pace (jog easy for 1 minute in between each interval)
2 x 1 minutes faster than 5K pace (jog easy for 1 minute in between)
Cool down with 1-2 miles easy running.
10K Tempo Workout
This workout is best in the early weeks of training, as you ease into longer tempo runs, or as a tune-up in the last couple weeks before your goal race.
Warm up with 1-2 miles easy running and dynamic stretches.
Run for 2 x 2 miles at tempo pace with a 3 minute easy jog in between.
Cool down with 1-2 miles of easy running.
What is a good 10k pace?
That's highly dependent on where you are! Worry less about the clock and more about learning to challenge yourself with easy, medium and hard effort runs.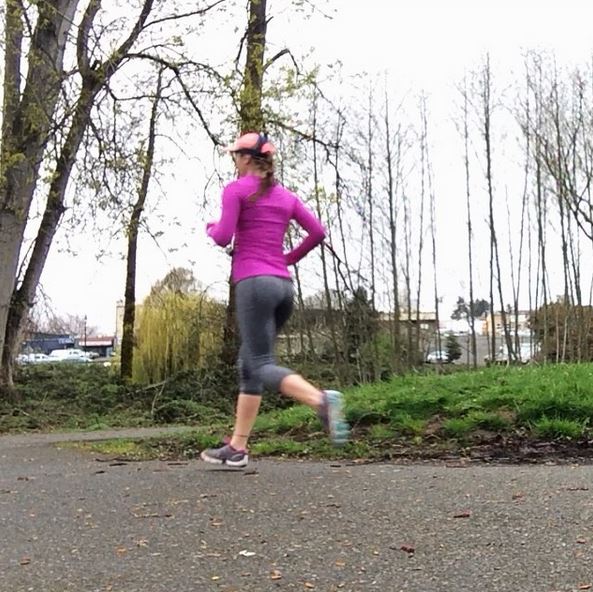 Early in training, you should perform speed work both at and faster than your goal 10K race pace.
Running faster than 10K pace will make goal pace feel more comfortable over a long period of time, along with training your fast twitch muscles and increasing your aerobic capacity.
As the race approaches, more of your workouts will focus on tuning in at 10K pace so by race day you are familiar with how the effort of race pace feels.
2. Do speed work on the roads, not the track
Specificity is one of the guiding principles of training for a 10K, whether you're a novice or experienced runner.
Along with training for the specific endurance and speed demands of the 10K, you should train for the specific terrain and surface upon which you will race.
Doing your speed work, especially repeats at 10K goal pace, on the roads will mimic the impact and changing terrain of race day. A track doesn't change incline, which means if you do all of your speed work on the track you will struggle on any hills on race day.
Plus, running in flat circles can increase your risk of injury, especially if you've suffered from IT band problems in the past.
3.Train at Tempo Pace
All runners will benefit from tempo runs, but 10K runners should include them in their weekly training schedule.
Tempo runs increase your lactate threshold, which means that they help you hold a faster pace (particularly 10K pace) for longer.
What's a tempo run?
It's approximately 20-40 minutes at a pace slightly slower than your 10K pace, near 15K pace for most runners, (slightly faster than half marathon pace.)
Experienced runners can add in tempo runs as part of their training routine.
If you run 3-4 days per week, devote one day to speed work and alternate each week between a tempo run and faster speed intervals.
If you run 5 or more days a week, you can include both tempo runs and faster intervals each week, as long as you include an easy run or rest day in between them.
4. Strength Training Improves Power
Running is essentially a prolonged series of single-legged forwards hops. The stronger your leg muscles are, the faster you will be able to run and the longer you will be able to sustain those faster speeds.
This is particularly true for your glutes, which power your forward from the start of the race to the final sprint over the finish line.
A 2003 study in Sports Medicine found that "trained distance runners have shown improvements of up to 8% in running economy following a period of resistance training."
Whether you're running a 5K or marathon, improving your running economy helps you run faster as you become more efficient running at any given pace.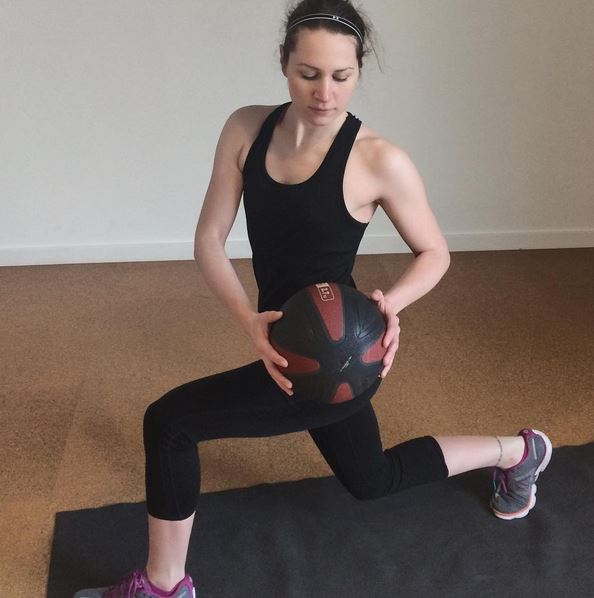 Lower body strength is not all that matters: a strong core and upper body will improve your running form. An upright posture and a good arm swing (no chicken wings) are easier to maintain during a race when you have a strong core and upper body.
Aim to add at least two days of total strength training to your 10K training routine, whether you are a beginner or experienced runner.
This will keep you injury-free which ensures consistent training and thus results!
👉Checkout the 30 Day Core Challenge for 10 minutes a day you can do before running to improve speed and prevent injuries.
What about cross training?
We consider strength training the most important type of cross training.
If you'd like to bike or swim, those are amazing cardio options, but not a replacement for strength. Same goes for yoga!
While it's a great way to improve mobility and stability, it doesn't provide the same benefits as lifting heavy things.
5. Keep Most 10K Training Runs EASY
A common fallacy amongst runners both novice and experienced is that most of their miles should be run near goal race pace.
The logic behind this notion is that running more often at race pace will make it feel more comfortable and therefore easier to sustain on race day.
However, quite the opposite of true: 80% or more of your runs should be performed at an easy effort.
The easier you run most days of the week, then the harder you can push yourself in speed workouts.
Easy runs prevent your body from staying in a constant state of stress.
Easy runs allow you to get miles in for endurance with less injury risk.
Easy runs remind you to just enjoy the miles, it's not about your watch.
Yes, the tempo runs and speed workouts we talked about above will make you a faster 10K runner, but you'll burn yourself out or get injured if you do them every day.
6 tips from @thisrunrecipes and @runtothefinish to train for your best 10K #running
Click To Tweet
6. Long Runs are Essential
Long runs aren't just for full and half marathoners; 10K runners will benefit by adding a long run to their weekly training schedule.
The distance of longer runs is relative to your weekly mileage.
Beginner runners should aim to make their long run at least 6 miles (or 1 hour) in order to build the physical endurance and mental fatigue resistance for the race.
More experienced runners can extend their long runs up to two hours in duration (12-15 miles for most runners).
Long runs will help create an aerobic base that is necessary for running fast over the 10K distance.
Read part 2 for your 10K race day strategy to ensure all your hard work doesn't go awry when it really matters.
Bio: Laura Norris is a certified running coach, writer, distance runner, outdoor enthusiast, and Midwest transplant living in Seattle.
Connect with Laura: Instagram
Like myself Laura is a running coach, so if you're in the market reach out to her! lauranorris@thisrunnersrecipes.com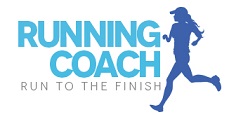 Other ways to connect with Amanda
Instagram Daily Fun: RunToTheFinish
Facebook Community Chatter: RunToTheFinish
Sign Up to Receive a Weekly Newsletter with Top Running Tips and Laughs