The MOBO Board is not just a circular piece of wood but a versatile tool that can be used to help prevent foot and ankle related injuries.
As runners we usually forget to spend time specifically focusing on strengthening our feet outside of the miles that we run day in and day out. The MOBO Board was designed to improve foot strength and mobility. Today we're going to dive in to what makes this such a great tool and how you can start using it right away.
This is hugely useful for anyone who has dealt with foot pain while running or needs to strengthen their ankles as well. Because if you can start with a good foundation, you're less likely to have ankle, knee or hip pain.
Let's dive in to a detailed review from Run To The Finish running coach Stacey Gross. She's been using this for a long time and it's foot strength is something we talk about A LOT with our run club. Let's find out exactly what the MOBO Board is and how it's used.
What is the MOBO Board?
The MOBO Board was designed by Physical Therapist and biomechanics researcher, Jay Dicharry. He wanted to make sure that athletes were able to train to be their best starting from the ground up with their feet.
As Diacharry often says in Running Rewired, "It's not your shoes, it's your feet." This aligns with our philosophy on fixing your mechanics before grabbing a stability shoe to fix things for you.
This type of balance board stands out from the rest because it does not allow you to grip the ground with all of your toes.
The cutout forces you to use the intrinsic or "core" muscles of the foot- the big toe joint, the 5th metatarsal joint and heel. Focusing on the core muscles will help to strengthen the arch of your foot, improve ankle stability and mobilize key joints.
When the MOBO Board rocks back and forth it specifically targets the subtalar joint. Stiffness in this joint can cause strain on the muscles and tendons in the foot.
Switching the position of the fins allows you to mimic the range of motion that the foot goes through while walking or running.
One thing you are going to have to have while using the MOBO Board is- patience!
At the beginning your foot is going to get fatigued pretty quickly. As you become more comfortable and your foot gets stronger, you will be able to spend more time practicing different exercises.
I promise you this will not be another gadget that will sit in the corner gathering dust!
Balance Board Benefits
Balance boards are beneficial for everyone- healthy and injured runners.
The MOBO Board was designed to be used by runners at any point in their journey. It is a great tool for prehab and rehab!
Reduce Muscle Imbalances
Adding a balance board helps to build up your lower body strength from your foot all the way up to your hips. The MOBO board exercises are all single-leg focused. Working unilaterally helps to prevent your stronger side making up for any muscle imbalances.
Improves Foot Mechanics
The MOBO Board is designed to mimic the axis of pronation and supination. This lets you train the foot and ankle in the same way that they move while running and walking.
Balance Boards Improve Proprioception.
Proprioception is what allows you to move your body without consciously thinking about it. So when you are injured, the proprioceptors do not function properly which can then lead to other injuries.
Improving your proprioception by using a balance board will help you run more efficiently and safely especially on various types of terrain.
MOBO Board Review
When you pick up the box you will immediately notice how light weight it is.
The MOBO Board and 2 removable fins are built from bamboo. The hard surface has a textured finish that creates an environment for improving your foot control.
In addition to the three bamboo pieces, there will also be a latex resistance band that can be added to the MOBO Board to use for more challenging exercises once you are ready to progress.
Do I need to purchase two boards?
No, you will focus on one foot at a time.
When you are ready to switch to the opposite side, simply flip the board over and make sure the fins are clicked in place. Just look for the "L" and "R" to make sure you have the correct side facing up.
Focusing on single leg exercises helps to isolate and correct muscle imbalances and improve your balance. If you are working both feet at the same time, your stronger side will compensate for the other's weaknesses.
How to Use MOBO Board
Start with 5-10 minutes a few times a week and gradually increase the time that is spent on the MOBO Board to avoid fatigue. You want to focus on performing each movement properly instead of rushing through the workout.
Once you feel your form breaking down, pause, reset and go on to the next move.

To get the most out of your time on the board it is suggested to train barefoot.
This will help with proprioceptive feedback- your brain connecting with the muscles in your feet. Training barefoot allows you to feel when your big toe is driving down to find stability through the arch of your foot vs. the side of your foot.
When the exercises start to feel too easy, add weight or resistance (you can use the band that is included).
What type of surface can the board be used on?
The MOBO Board is built out of bamboo so you want to make sure that you are using a non-slippery surface. The exercises can be done on cement, hardwood, carpet and even rubber gym flooring.
The type of flooring beneath the MOBO Board helps to mimic the different types of terrain we can experience while running and focuses on strengthening the different muscles used in your feet and ankles.
Where to buy?
Directly from the MOBO Board website >> $89.95
Use the mobo board discount code MOBOSTACEY for 10% off your purchase
What exercises can the MOBO Board be used for?
The MOBO Board is super versatile and can be used solo, with dumbbells, kettlebells and resistance bands.
Some runner specific exercises that you can try are:
Runner specific exercises with the included resistance band are:
The only movement the MOBO Board is not made for is jumping!
Visit the MOBO Board website for additional exercises.
MOBO Board Vs. Other Balance Boards
What makes this board stand out from other balance boards?
There is a hollow box under your smaller toes that forces you to drive with your big toe.
The fins are designed to mimic the axis of pronation and supination. Aka how your foot and ankle actually move while walking and running.
The board's harder surface helps to provide feedback allowing the nervous system to connect with the muscles in your foot.
Looking for more ways to reduce running injuries?

Other ways to connect with Amanda
Instagram Daily Fun: RunToTheFinish
Pinterest to find more Running Tips: RunToTheFinish
Facebook Community Chatter: RunToTheFinish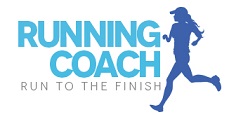 Sign Up to Receive a Weekly Newsletter with Top Running Tips and Laughs