We're always looking for that little hack to give us an edge on race day. Perhaps beet juice for runners is one of the more natural supplements that you may want to add to your tool kit! Let's talk about why this has become a popular choice for man.
Beets. You either love them or hate them.
For many, they're the weird vegetable that appeared on the table only at holidays or the reason behind the color of pickled eggs you see on the shelf in the grocery store. For others, they're a staple part of their diet in some form or another.
Personally, I just can't eat them cooked, but love them in a juice. Who knows why. But that's to say, remember there are options!Regardless of whether you currently eat beets or not, over the past few years some studies have shown that beets, specifically what's in them, can have a positive impact on athletic performance.
Does that mean beets can improve your running?
Is it really as simple as drinking beetroot juice or throwing some roasted beets on top of your salad?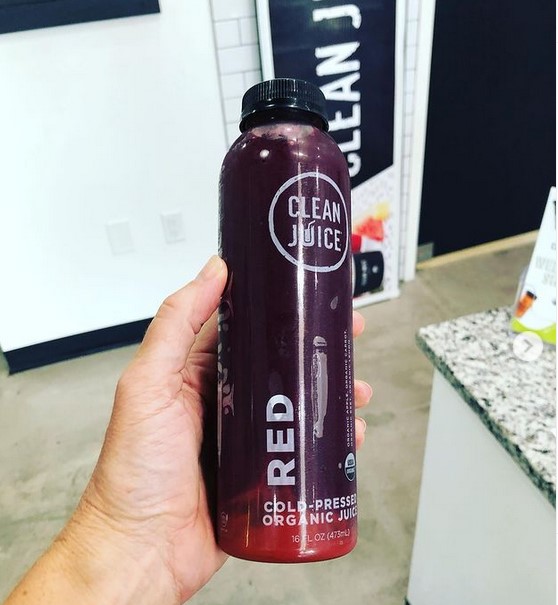 In this article, we'll take a look at everything from what's in beets that make them so great to how much, how often, and when you should eat them and in what form, and more.
Keep reading to learn more about this shockingly pretty root veggie and how beet juice can benefit runners and athletes of all types.
What's in a Beet?
Beets, or beetroot as they are also known, have an impressive nutritional profile! Beets are:
Low calorie
Rich in antioxidants
High in fiber
Packed with nutrients like iron, potassium, and vitamin C
But arguably, their biggest claim to fame are the high levels of nitrates they contain. This is where the magic lies for athletes.

Nitrates are linked to a number of positive health benefits. When foods high in nitrates, like beets, are consumed the body converts the nitrates to nitric oxide.
Nitric oxide causes a relaxing or widening of your blood vessels, which is known as vasodilation. Ultimately, this lowers your blood pressure and can allow you to better cool your body when running in hot weather!!
Which means nitrates are the real key, not just beets. So feel free to add spinach, celery, arugula and dark chocolate to your diet too!
The Science Behind Beet Juice Performance
I admit, I was a bit skeptical about the effects of beetroot juice when it started to trend as a supplement for runners and athletes. However, it's been interesting to learn more of the science behind their use.
As mentioned above, beets contain high levels of nitrates that are converted to first nitrites and then nitric oxide. Nitric oxide helps widen or enlarge your blood vessels and lower blood pressure allowing your blood to carry more oxygen to your muscles. That's a very good thing for runners and other endurance athletes.
More oxygen to the muscles means being able to work harder with less effort
Elite runners seem to see less benefits as they are already very efficient
Dilating the blood vessels means more flows next to the skin, so you can cool yourself better on hot days
Improves heart health, which means better blood flow
Can increase energy production with mitochondria
There have been numerous studies over the last several years looking at how beetroot and beetroot juice can positively impact endurance athletes.
A 2012 study found that whole beetroot consumption was linked to improved running performance in healthy adults. Results showed that running velocity during the last 1.1 miles of a 5k run test was 5% faster and the rate of perceived exertion was significantly lower after having consumed whole beetroot vs. the placebo food.
A 2018 study looking at elite distance runners found that 15 days of beetroot juice supplementation improved time to exhaustion.
Another study found that beetroot juice consumption has an impact on oxygen delivery to skeletal muscles, muscle efficiency, tolerance and endurance, which could positively impact sports performance.
There are a multitude of other studies out there that have reported similar results. But, I also want to point out that there have been studies that have found slightly different outcomes.
One study, the first of its kind, looked specifically at the ability of beetroot juice to enhance blood flow to specific contracting muscles. Participants drank nitrate-rich beetroot juice and then performed a handgrip exercise. The researchers found that there was not an increase in blood flow to the forearm muscles nor a widening of the brachial artery of the arm.
It's also important to note that most studies around beetroot have relatively small sample sizes.
As a result, additional studies will continue to be needed to make more definitive claims about the benefits of beetroot for endurance athletes like runners and cyclists, as well as other populations.
When to Consume Beets for Athletic Benefits?
When should you eat or drink beets to reap the benefits?
Current studies seem to show that supplementing 5-7 days, ahead may improve performance when doing high intensity exercise.
Ideally you want to have a consistent build up of the nitrates in your system
However, studies have also shown 500mmg of beetroot juice 90 minutes before a race works as well. It peaks in your system after about 2 hours.
Do not brush your teeth after the juice. The bacteria in your mouth is actually required for the process of turning it in to nitric oxide.
So ahead of a planned tough workout or your next marathon, it may be worth experimenting with a beet juice shot every day or whole beets with your meals to see if you notice any positive effects.
Beets vs Beet Juice?
Whole beets, beet juice, or beet powder?
There are a lot of different beet products on the market now. Serena suggests the following, "Choose a form that is easiest for you to stick with, since consistency is key!"
Whole beets come in a wide variety of colors and while there are subtle differences between them, their nutritional profiles are pretty much the same. They are easy to find at the grocery store year round or at your seasonal local farmers markets.
Best Beet Juice for Runners
When it comes to beet juice and beet powder, you can find them in your local grocery store, organic and natural grocers, or online. There may even be companies at your next race expo with samples.
Here are some of the quality ones that we recommend:
Health Benefits of Beetroot
While the science does seem to lean toward there being at least some positive impact for runners and endurance athletes, I'd be remiss if I didn't mention some of the other great benefits of beetroot.
Reducing inflammation. According to the Cleveland Clinic, inflammation is linked to things like Type 2 diabetes and heart disease. Beets, with their high levels of betalains, are known to be anti-inflammatory.
Protection. Antioxidants found in beets help protect your cells from damage and may lower your risk of some diseases.
Improved skin health. Vitamin C is important for healthy skin and beets are rich in Vitamin C among other essential vitamins
Incorporating Beets Into Your Diet
Beets are a great addition to a healthy diet. Serena Marie, a registered dietitian and RRCA running coach, shared some great advice on how much, how often, and in what form we can try to incorporate beets into our daily lives.
If you are specifically looking for the performance benefits, know that you will probably need to use beetroot juice or a powder to actually get a high enough dose.
How Much and How Often?
According to Serena, you most likely don't have to worry about overdoing it with beets. Nitrate-rich foods are safe for those with healthy kidneys. However, she stresses that beets alone don't result in robust health.
"Robust health is the product of consistency, stress management, and a healthy diet. Beets are phenomenally healthy for cardiovascular health, blood pressure, and potential performance benefits."
In regards to how much and how often you should eat or drink, like Serena said, it's up to you. A lot of the studies linked above used varying amounts of whole beetroot and beetroot juice to test their hypotheses.
Ideas to Eat More Beets
There are a lot of ways to easily add beets to your diet. Some of Serena's favorites include:
Cleveland Kraut fermented beets with runny eggs on toast
Adding roasted beets to salads with feta cheese, honey, and walnuts
Beet chips (soooo yummy, but you'd have to eat a lot!)
Drinking beet juice – I like it mixed with a little apple, carrot and ginger
Using a beet root powder with your protein powder or alone
As mentioned above and what's often used in studies is beetroot juice.
There are several options on the market that you can find at just about any grocery store or online from bottles of beet juice to small beet juice shots and more. You can also juice your own at home and there are plenty of recipes and many incorporate additional fruits and vegetables.
Another great option is adding beet powder to smoothies or oatmeal. The beet powder doesn't add much in terms of flavor, so don't worry about that, but it will change the color of your food or drink. Red oatmeal can really turn heads!
Should You Use Beet Juice for Running?
When it comes to improving performance, if there's one thing I know for sure, it's that you have to consistently put in the work. That means getting out on the road or trails and putting in time on your feet. There is no magic food or juice that's going to change that.
While studies seem to favor the idea that beet juice for runners might give you a little boost when used consistently, even if they didn't, I'm never going to argue with the idea of adding a great vegetable like beets to your grocery list. No beets about it, beets juice for runners is good for you no matter what.
Looking for more sports nutrition guidance?
Other ways to connect with Amanda
Instagram Daily Fun: RunToTheFinish
Facebook Community Chatter: RunToTheFinish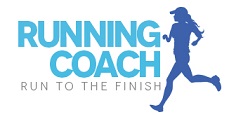 Sign Up to Receive a Weekly Newsletter with Top Running Tips and Laughs