Ever wonder what the most important thing is to do post run? Eat? Stretch? Foam roll? Shower???
Fret no more, I'm going to walk you through what matters, what you can do later and what you may not have to do at all.
If you're anything like me the post run cooldown is dashing in to the house, grabbing my green smoothie, hoping to swallow some before hoping in to the shower and then bounding out of the shower trying to dry my hair while still sweating.
It's a real treat.
Of course then I started working from home and just skipped the whole shower thing to go straight to my computer and clack away at the keyboard for a few hours before realizing "I'm disgusting". But the cats have never once complained and as a result you get articles like this.
What to do after a run?
However, a few years ago I started to wonder if I was shortchanging my runs by ignoring that post workout cooldown period? I mean I always walk for a few minutes when I stop running, but that's about it. What do we need to be doing and will it make us better runners?
Studies have disproved the theory that it helps prevent delayed onset muscle soreness, so can we just blow right by it and be all good? Maybe not.
In order of importance, here's how to best spend your post run time.
#1 Walking to Lower Heart Rate (immediate)
Turns out I intuitively knew this part was a good idea. If you go from your run, immediately to a dead stop and then on to your chores, you are missing out on the benefits of that cooldown walk.
The blood which was pumping so hard can quickly pool in your feet which might be why sometimes you start to feel light headed or nauseous. Keep moving for a bit.
Your HR needs a minute to come down as well and all that bustling about isn't quit getting you there. You want to tell your nervous system that it can now relax and start repairing.
Once again this is me telling runners everywhere to stop thinking of walk as a four-letter word. I mean it is, but dang it you know what I mean. Checkout this post on how that extra time on your feet translates to better running!!
Mental Benefits of Staying in the Moment
Possibly one of the biggest reasons to slow your roll (no foam rolling post run BTW!!) is simply to take a few more minutes to enjoy the feeling of accomplishment. You need that connection between your hard work and the feeling to help you keep showing up day after day.
This could be part of why people enjoy group runs so much. After finishing there is the immediate reward of laughter, connection and slowing down. For us solo runners, maybe that's why we like talking about our workouts on social media so much!
#2 Refueling to Begin Repair (30 minutes to 1 hour)
How quickly you need to refuel depends upon a few key things:
If you ran fasted, you need to refuel with a nutrient dense meal more quickly
If you did a long run without much fuel the same applies
If you ate before a run of under 1 hour, you can usually wait longer to being refueling
If you ate before a short but intense session, you can usually wait longer
Do NOT wait just because you aren't hungry. It's a common issue for long time runners, but you are delaying the recovery process by not giving your muscles nutrients, protein and carbs to repair.
The sooner that process begins, the better chance you have of a great run the following day.
Are carbohydrates the best recovery meal?
Runners tend to focus too heavily on carbohydrates, when in fact we need to focus on HIGH QUALITY nutrient dense food and protein. Eating fruits and vegetables means you're immediately getting those carbohydrates. While focusing on a good protein source means you are ensuring that those long miles are not breakdown and using muscle for fuel.
These 29 post run meals are proven to help you begin recovering.
And if you tend to finish long runs with a beer, checkout the impacts of the post run beer.
#3 Cleaning Up to Prevent Breakouts (30 minutes to 1 hour)
If you have any issues with face or body acne, you want to get on this quickly. Keeping on sweaty gear is one of the primary causes of body acne, while clogged pores on your face are a quick way to lead to a breakout.
When we're out on the trails, I bring along body wipes and a bottle of water just to wash off my face. That way I know I won't spend the next few hours as we hang out and drive home with the dirt on me.
Here's my full workout acne prevention guide.
#4 Muscle Recovery Techniques (sometime during the day)
Were you surprised to see stretching wasn't the first thing on the list? I think it's a great thing to do, but not the immediate priority in many cases.
In fact, some would argue that stretching is far less important than other recovery methods. In general, I find that most runners who sit the rest of the day benefit from spending some time stretching, rolling or doing mobility work.
The reason I don't recommend rolling immediately post run is that it can make the inflammation from the workout worse. Partially because we're in a hurry and thus rushing through, but also because we're adding pressure to a muscle that's currently trying to repair.
Simply set aside some time and pick any of these to consistently help your body recover.
What about post run supplements?
While I do rely on things like protein powder, there is no true requirement to take a supplement after your run to help recovery. We always want our first focus to be on the whole foods that are going to help our body repair.
That being said a few that have become part of my routine:
Conclusion on the Post Run Cooldown?
Is it the end of the world if you don't cooldown? Only if you get dizzy, pass out and your cats eat you. But that's just a personal fear of mine, so for the most part no.
However, just because it isn't horrible, clearly doesn't mean it's the best choice. You're an athlete in training whether for a race or life and so you might as well take it seriously enough to get the most out of your body.
Why keep trying to improve if you aren't willing to do a few little things that take 10 minutes? Seems like a no-brainer win-win situation to me.
Other ways to connect with Amanda
Instagram Daily Fun: RunToTheFinish
Facebook Community Chatter: RunToTheFinish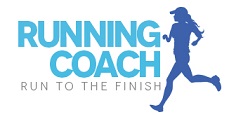 Sign Up to Receive a Weekly Newsletter with Top Running Tips and Laughs