As a runner, you know the importance of staying hydrated. But carrying a bottle can feel bulky or cumbersome, especially during long runs. That's why finding the best running water bottle is vital.
It pays to stay on top of your hydration year round, not just while running in the heat of the summer if performance and feeling good are top priorities for you (and why wouldn't they be?!)
Staying hydrated isn't just a nice to do; it's a necessity.
Dehydration is not only making that run feel harder, but slowing down your recovery. It's also a common cause of feeling nauseous after running or headaches after running!
Particularly for race day, many runners prefer to carry their own liquid nutrition, having  access to water or fuel whenever they need it, as opposed to what's available over what's on the course. As someone who now fuels a lot with Tailwind, as it's great a running fuel for sensitive stomachs, I support this.
Later I'll provide additional hydration options if you don't love carrying your water. But first let's explore some of the best running water bottles based on your needs.
8 Best Running Water Bottles
The type of running water bottle you choose depends on the kind of running or training you are working on.  Here are the best running water bottles for different situations.
When you're on the go, you want a running water bottle that fits easily and comfortably in your hand. You want easy access to your drink. This model is also insulated, which increases price but also makes it less likely to heat up the water from your hot hands.
The no-grip adjustable hand strap makes this an awesome handheld running water bottle because it fits snugly around your hand so that you don't have to hold it. Talk about maximum comfort and convenience!
The bottle is ergonomic, comfortable on the hand, and super easy to sip.
The Run Down:
Capacity: 18 oz
Storage: yes, zippered pocket fits phone
Price: $36
Let's face it, running in the heat can be downright dangerous if you don't hydrate properly.  When running in the summer, you want a water bottle that is thermal, meaning it is insulated to keep your ice cubes as cubes, wohoooo.
The insulation keeps your water cold so that it's cool and refreshing to help you beat the summer heat. In fact, this is the first water bottle I started using when training in Miami. It made it much easier to sip electrolytes every mile, but it is a larger bottle.
The insulation technology inside the Camelbak Podium keeps water or sports drinks cold 2 times longer than other water bottles, which is great if you'll be out for a while in warm weather.
We also like that it comes with a pouch with extra storage for your phone and other essentials.
The Run Down:
Capacity: 21 oz
Storage: yes, zippered pocket fits phone
Price: $28
A comfortable water bottle is easy to hold and fits around your hand nicely. It holds enough water without becoming too heavy to carry.
The ergonomic design of this water bottle curves effortlessly around your hand so your hand is relaxed while you run.  There are also slots on the outside of the strap to easily store energy gels or snacks. Because it is NOT insulated it's lighter and cheaper than previous options.
The Run Down:
Capacity: 20 oz
Storage: little straps to hold gels, no pocket
Price: $24.99
Sometimes you need a water bottle that can scrunch up really small. Whether you're traveling and don't want a bulky water bottle taking up space, or you're headed to a race and want a compact option that will fit in your pocket before filling it up, a collapsible bottle can be a good option.
This body bottle collapses to a tiny size when empty. It is super easy and light to carry, and can fit in a vest or fuel belt.
Or it can be a great race day option so that as you gear near the end it's empty, small and squishes right in to your pocket. However it does NOT have a strap.
The Run Down:
Capacity: 17 oz
Storage: no
Price: $29
Training for a marathon requires the best of the best in water bottles.  You need something big enough, but still comfortable to hold for long periods of time.  It has to fit securely, and be something you're willing to look at for all of those miles!
This model of water bottle holds 18 ounces, but if you don't need as much water, choose the 14-ounce Exoshot model.
Both models have a strap with a lightweight, comfortable, and ergonomic fit that has enough space to store keys and some gels.
It's grip-free with small stash pockets for the storage of smaller valuables.  The bottle is a soft flask with a wide mouth bite valve for easy access to your water.
The Run Down:
Capacity: 18 oz
Storage: yes for gels
Price: $33
One of the reasons many runners are resistant to carrying a water bottle is that some water bottles are big and bulky. This makes no sense, especially for short runs when you don't need as much water capacity.
A good handheld water bottle is neither of those things. It's small and easy to carry.
Perfect small flask for shorter runs.
The Osprey Duro comes with a pouch with a pocket for essentials and fits just over your hand. It has a slightly different design which allows the flask to sit on your palm without you needing to hold it in any way.
You'll forget you're even holding it due to its lightweight and sleek design.
The Run Down:
Capacity: 8.4 oz
Storage: yes, small zippered pocket
Price: $29
Whether it's a long trail run, marathon training, ultra training, or just longer runs a large enough water bottle might start to get uncomfortable and won't be convenient. Time to consider a hydration bladder, hydration vest, or hydration pack.
It may not sound sexy with a name including the word bladder, but a hydration bladder can hold up to 1.5 L of fluids! (Think of almost 2 soda bottles.)
This is actually what I recommend to anyone doing marathon training or trail running most of the time. The additional storage becomes so useful and you will finally drink enough on those long runs!
Hydration vests fits over your back, and you simply bite the high-flow bite valve to control the flow of water you drink.  If you're running through weather and temperature changes, a bladder can resist the temperature changes.
The Run Down:
Capacity: 50 oz
Storage: yes, lots of pockets for phone, gels and more
Price: $58
Checkout my recommendations for the best hydration vest for running >>
If you're out on the trail for a long time, you'll want to make sure you have access to water. You want something durable, and also something that can deliver all of the water you need.
A large water bottle could work, but if you'll be gone for an extended time consider a bottle that filters water for drinking so you can drink from natural sources and still have clean water.
This bottle includes an integrated filter straw that keeps out bacteria, parasites, germs, and chemicals.  Your water will taste as pure and fresh as it actually is!  It is durable, BPA-free plastic water bottle that is lab-tested to ensure that water filtered through it is safe to drink.
The Run Down:
Capacity: 1L or 21 oz
Storage: no
Price: $39
Again I tend to prefer a hydration vest or a running belt for hydration over handheld bottles when the miles get longer. We know that it can change your form and that's always a concern for injury.
Why Running Water Bottles Are Important
As a running coach, I'm always trying to get our athletes to realize that the little things are the big things. Like doing your dynamic warm up, fueling before a run and staying on top of hydration.
Running is a strenuous activity, and it's important to stay hydrated while doing it. Dehydration can cause GI issues, cramps, dizziness, and fatigue, all of which can ruin your run. And in extreme cases, it can lead to heat stroke.
In general, you should aim to consume 13-25 ounces of water per hour during your run, according to R.D. Serena Marie. But this number can vary depending on heat, humidity, and personal preference.
We know that water is essential for runners, but carrying a traditional water container can be a pain.
That's where running water bottles come in. They're designed to be lightweight and easy to carry, so you can focus on your run instead of your water bottle.
Different Types of Running Water Bottles
How should you carry water while running? This mostly comes down to personal preference and whether or not you want to carry a water bottle in your hand while running. You have a variety of options to choose from depending on your preferences and the type of running you're doing.
Hard Plastic Bottles
Hard plastic bottles are durable and can retain their shape, but they may be bulkier than soft flasks. They often come with features like insulation to maintain the temperature of the liquid and ergonomic designs for comfortable holding. They can be a good choice for runners who prioritize durability and temperature retention.
Soft Flask Bottles
These bottles are made from flexible materials that allow them to be compressed as you drink, reducing bulk. They are light and easy to carry, fitting in a vest or fuel belt, and they can be a good option for races or situations where you want a compact and collapsible bottle.
Hydration Belts
Hydration belts are designed to hold one or more small water bottles around the waist. This can be a convenient option for those who prefer not to hold anything in their hands during a run. The bottles are easily accessible, and many belts come with extra pockets for storing keys, gels, or other small items.
Hydration Backpacks
Also known as hydration vests or packs, these are wearable containers that sit on your back and often come with a straw or tube for easy sipping. They can hold a larger volume of water or other fluids, making them a great choice for long-distance or trail runners. Many models also include additional storage compartments for other running essentials.
What to Look for in a Running Water Bottle
There are a few key things that differentiate running water bottles that we took into account when sipping, slurping and testing over many miles. Lucky for you I have 20 years of using not-so-great products to know the good ones.
Our top pick bottles have a few things in common:
Easy to drink from spout while moving (nozzle design is surprisingly important!)
Doesn't leak when laid down or put in a pack (spill resistant for the win)
Has an adjustable strap for easy-grip
Dishwasher safe in top rack (makes keeping them clean easier!)
I took advantage of my runners as well to ensure these recommendations or the most convenient options.
Whether you thrive on long trail runs, 10k stints, or marathons, hydration is extremely important for the health and enjoyment of your workouts.
Whether you opt for the sleek efficiency of handheld bottles, the hands-free convenience of waist belts, or the endurance-focused hydration vests, your choice reflects your unique running style and goals. The best running water bottle isn't a one-size-fits-all solution; it's a tailored tool that empowers you to go the extra mile, beat your personal records, and conquer new terrains.
Looking for additional running reviews or tips?
Other ways to connect with Amanda
Instagram Daily Fun: RunToTheFinish
Facebook Community Chatter: RunToTheFinish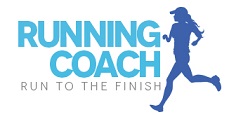 Sign Up to Receive a Weekly Newsletter with Top Running Tips and Laughs