If you love a good cushion and enjoy a max trainer, then this Saucony Endorphin Shift 3 review is going to make you very happy. Just like it made my feet.
Did I give away the ending already?
Listen, I've been running in Saucony shoes since the very first Kinvara in 2009. That was love at first run and this shoe while entirely different was a big hit with me pretty quickly as well.
As you know I'm always honest in my running shoe reviews with what I like, dislike and what might work for you that wasn't a fit for me! So hopefully, once again I can provide you with some insights on if this is a running shoe you'll enjoy.
I've been putting miles on the Endrophin Shift for a few months and it's a steady part of my running shoe rotation. Though we are now entering winter, they are white…and will probably be relegated to treadmill running shoes because the dirty grey will annoy me.
There is no one perfect running shoe for all runners, so I'm going to share my findings. But as always I encourage you to head in to a running store and put them on! Run around the shop and see what you think.
Saucony Endorphin Shift 3 Details
This is an updated version of the Endorphin Shift and my feet were pleasantly surprised with the changes. As a maximal running shoe, it's going to remind you of HOKA from the outset with a slightly wider base for stability and cushion.
The maximal shoe simply means that the stack height is bigger, not that it has a larger heel to toe drop. The bigger stack allowed them to shove in some additional lightweight cushion.
My initial impression was of a really cushioned shoe. I was going to call it plush, but then put on a number of shoes to compare and realized it's actually a pretty responsive moderate level of cushion. This is generally ideal because we don't want to sink too much in to the cushion.
In other words, a perfect amount of cushion for that daily trainer to help absorb impact and yet not so much that you're losing a ton of energy in each step. You could definitely do some speedwork in this shoe, which is why it's in the Endorphin line up.
It's also considered a slightly supportive shoe, which I find mostly to be due to the stack height and not a shoe trying to provide pronation correction.
A great pick for cushioned neutral Saucony shoe for daily easy runs with a lower heel drop.

4mm heel drop
8.11 oz women's
9.40 oz men's
Cushioned
Available in 4 colors and Vizipro (their reflective line)
Available in Wide
The Saucony Ride was previously considered their most cushioned shoe, so while this has great cushion it's not quite the same plush feel. The Ride is going to have a bigger heel drop at 8mm, but weigh just slightly less.
So if you're seeking a cushioned daily trainer without the max height, that's your winner.
While they also mention the Shift has a speedroll design to it. This means the forefoot is a little stiffer, and the shoe is designed to help roll you a bit from heel to toe for faster running. Most brands are playing with some version of this now.
I can't say I noticed it much in this shoe, but with the higher stack and cushion it's probably valuable, but not super noticeable.
Saucony Endorphin Fit
In general, Saucony shoes are a little more narrow than some brands. I found the Shift to be maybe a tad wider than the Kinvara, but nothing terribly noticeable. Just a note as many do find the brand to run a bit narrow.
The tongue is thin, with a light amount of padding, breathable and comfortable. I have seen this trend in a number of shoes lately to cut weight, but not everyone has nailed. Take the Altra Torrin where the thin tongue is shoe rigid it cuts in to my ankle.
I've found these shoes are pretty comfortable on most easy runs. I could probably wear them up to the half marathon distance for easy training. They're light enough to make a great 10K shoe too for a newer runner. When we're starting out and the body is adapting to the pounding, that extra cushion can really help.
On 90% of my running shoes, I use a heel lock lacing and these have enough laces to make that easily doable. I noticed someone mentioning issues with the heel pulling out. I didn't find that, but again used that lacing technique.
Who Should Not Get the Endorphin Shift?
If you tend to bounce from trail to road, this isn't an ideal shoe in my book. It doesn't have enough grip or lugs for more than enjoying a crushed gravel path.
Those looking for a fast workout shoe or racer are not going to find that level of responsiveness in this shoe.
Endorphin Running Shoes
Because Saucony really shook things up introducing a whole new line of shoes, it feels like there needs to be at least some discussion here! While it's been out for a few years now, they still have a lot of buzz around this line.
Which shoe is fastest, what do I need? Questions I'm seeing frequently.
One of the big things they talk about is the Speed Roll to help roll your foot forward, which is actually pretty similar to the rocker that Skechers put in their running shoes from the start.
Remember that carbon fiber shoes are going to break down faster. So just because it's exciting to gain a few seconds on your easy run, doesn't mean you need carbon fiber all the time.
Endorphin Pro – Designed for speed with the carbon fiber plate, this is your race shoe
Endorphin Speed – Also designed to be a neutral, cushioned shoe you can take to the race, but without the carbon fiber plate. Instead it uses a Nylon plate for some of those benefits.
Endorphin Shift – A cushioned slightly stabilizing shoe, good for everyday training.
What You Need to Know About Saucony Running Shoes
Like another well known running brand (New Balance), Saucony started it's first factory in 1898. And by 1910 they were making running spikes…but few people were running or even looking for running shoes, so it wasn't until the 1970's that they started to grow.
First they became known for their casual shoe with it's cool style and then, the big time hit.
Runner's World featured them in 1979 as a top 10 running shoe. By the 80's they were making shoes with a non-slip sole which was a big innovation.
Then came 2009 and the Saucony Kinvara – this one shoe changed many things about their design and philosophy. It was the more natural running shoe (yes during the barefoot trend). The new goal became how to strip shoes down, without sacrificing cushion and comfort.
Good performance, good health and good community are their guiding principles. You may have seen their hashtag #runforgood – which is really about doing good, giving back and finding sustainable practices.
How do you say Saucony?
Since I used to get this question a ton, let me help you out.
Sock-a-knee.
It's actually named after a creek in Pennsylvania and their logo is to represent the flow of water! They really love places for shoe names. I got to visit the actual towns of Kinvara and Kilkenny in Ireland, just a few of their shoe names.
Drawbacks to Saucony Running Shoes
As noted, every runner has a preference, so there are just a couple of things from my experience.
They are not ideal for those with high arches or a high mid-foot
Most of them run a bit more narrow than other brands
Still a very traditional looking run shoe, not fashion forward
Bright colors or white dominate the selections
Limited wide selection
Checkout this shoe finder to help find the right size and which shoe is comparable to what you've been running in.
See current colors and pricing on all models >>
Looking for other running shoes??
Other ways to connect with Amanda
Instagram Daily Fun: RunToTheFinish
Facebook Community Chatter: RunToTheFinish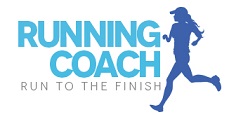 Sign Up to Receive a Weekly Newsletter with Top Running Tips and Laughs