While on the surface Altra and HOKA running shoes look extremely different, there are in fact some similarities that might drive you to enjoy both shoes. In fact, I run in both brands most weeks!
Neither is a superior brand.
Both offer great cushion and have a wider toebox than most brands, but they are indeed quite different in their approach to what your foot needs. For many runners, the fit of Altra and HOKA offer something they just having found in traditional shoe brands ASICS, New Balance, or Nike (especially if you have a wide foot!).
I first tested Altra after a few years on the market and I wasn't so sure about them, but they have come a LONG way and you'll find two pairs in my running shoe rotation now.
Meanwhile I loved the very first HOKA Clifton I tried and now you'll find a slew of different models scattered around my running gear closets. Yes…closets. I test too much stuff!
Let's dive in to how to pick which of these running shoes is best for you.
The Main Differences Altra vs HOKA
Like most running shoe brands, they offer a variety of styles for different levels of cushion, support and trail or road. They differ in fit and philosophy.
Hoka One One first became popular with Ultrarunners and has since moved in the to main stream of running. I myself have run in a number of models and previously compared Hoka running shoe models.
I've also tested and written in depth about Altra Running Shoe models, if you want more details.
I break down the differences in more detail below, but here's a quick overview:
Altra Running Shoes

Zero drop running shoe with cushion (no change from heel to toe)
Wider toebox than any traditional running shoe
Focused on improving key styles, rather than adding more styles
Has some clothing, but primary focus is running, trail and hiking shoes
HOKA One One Running Shoes

Maximal shoe – has the larger sole which provides stability and smooth ride (that's called stack height)
Usually more cushioned than traditional models
Most are a low heel drop 6-8mm
Some state they run narrow, but compared to other brands like Nike I disagree
Does have some casual shoes, gym shoes and recovery sandals
Particularly if you are dealing with numb feet while running or frequently getting runner's toe, you need to consider the toebox fit.
Which is Better Hoka or Altra Running Shoes?
There is no "better" option here. Just the shoe that is going to fit your foot the best and help you run without injury. Based on the general differences above you can see that HOKA is going to provide a bit more stability and options for more plush cushion.
While Altra can be great for really spreading out the toes, which gives you more ground feel and power in your push off.
Altra vs HOKA Feature Comparison
Altra and HOKA are newer to the market compared to many of the big running shoe brands. But that hasn't stopped them from quickly gaining massive loyal followings!
The differences in these two lines is significant to me from fit, to feel, to function.
While both provide various levels of cushion and trail shoes, Hoka is going to offer more traditional versions of things like a stability or motion control shoe and does not currently offer a zero drop model.
The following breaks down each shoe based on the components buyers need to consider when purchasing a running shoe.
It's gonna get a little TECHY…so you can just skip on down to the specific model comparison if you want, but personally if I'm shelling out $150 for shoes, I kinda want to know why.
Durability
The lifespan of shoes from both companies is fairly comparable.
Altra shoes have a life expectancy ranging from 300 to 600 miles. I've heard many runners say they feel like they last longer.
HOKA is often reported to last longer. I don't know if this is more trail runners and thus less hard surfaces which extends the life of the shoe or simply their maximal design.
Determining when to replace running shoes, of course, all depends on your gait, weight, and whether you run mostly on trail or road.
Fit
Altra stands apart when it comes to fit.
Larger toebox for a shoe more shaped like your foot.
Zero drop shoe means a smaller heel.
A lot of focus on how gender changes fit.
Some have noted they feel the size runs small in length, but that is not what I've found.
I've seen others who have tried to write a similar comparison, but NEVER run in HOKA's say they are a narrow shoe. This is not accurate. If you've run in a ton of brands, as I have, you know that Saucony and Nike are narrow. Hoka is very middle of the road and many wide foot runners have said they really like them.
Now in comparison to Altra which is designed to be foot shaped, they could be considered wider because the toe box provides more room. That's of of the biggest Altra vs Hoka fit differences.
HOKA shoes run true to size from my testing. Some models are definitely a little more narrow than others, as with most brands. In fact, they have been working on increasing the toebox in newer models and I would say it's more comfortable for a wider foot and with more toe room than most On shoes.
They also have a shoe finder quiz to help you get in to the right model.
Cushioning
Altra focuses on a technology of Balanced Cushioning with Quantic. Thus providing that even level of cushion from the heel to toe of the shoe and keeping the zero drop.
HOKA likes to say they provide marshmallow softness. More technically PROFLY.
I'm going to admit that I was really skeptical of HOKA at the start because I assumed all that cushion would make it heavy. It turned out I was wrong and instead have been running in them since of their very first shoes.
They have 3 levels of cushion, which is important because plush isn't what you want on all runs
Cushion that provides both a good landing and plenty of stability for push off
Stability
HOKA was designed entirely with stability in mind.
It was a core foundation of their shoes because it allows runners to move quicker with less risk of injury. This is why they created a wide stable platform.
In fact, they call their heel system the "bucket seat", like the seat of a race car. It cushions the heel and foot without posts or guide rails — this means the midsole remains more cushioned.
Both brands have two different categories: Neutral and Support. From testing I feel that these two brands don't overdo the support as many shoes used to. Instead, they are really focused on ensuring the shoe provides a little guidance, but doesn't overcorrect or lead to any muscle weakness.
Whether that's a little bit more support in the arch or through the midline of the foot it helps hips, knees, and joints to move naturally, offering support when needed. Neutral runners may only require them to kick in when their stride is off.
Read more on different types of running shoes to understand if you need stability >>
Affordability
The prices between the two brands are fairly comparable. Though Altra having a smaller line up means they will have less options on the lower end of the scale. HOKA's can be found from $120 to $180, while Altra's average $120-$180.
Carbon fiber shoes and often trail shoes with extra waterproofing will go beyond those rates.
You'll notice that every brand offers a range and this is indeed due to a difference in technology and where they sell the shoe. A big box store can sell a running shoe with less technology, while the local running store needs to be best for dedicated runners.
HOKA Vs Altra Running Shoe Models
Now that you know more about each brand, let's look at their top models in each of the main categories. There's no winner declared here because all are great shoes, it's just about which one is best for your foot.
Did you notice I even said the brands in reverse order this time…seriously no favorites, I have run in both brands many different times over the years.
Stability Running Shoe
As noted all Hokas are designed with more stability than many brands, but these are considered maximum stability. But they provide stability without feeling rigid, a problem many runners have with other stability options.
It's still cushioned, only 5mm heel toe drop and 11.3oz for men's.
Many have said they like this for an all day shoe as well because it's providing that support and cushion to keep the feet and legs happy. Probably one of the shoes I recommend first for many looking to help with overpronating on long runs.
5mm drop
9.3 oz women's, 11.3 oz men's
$170
I am NOT someone who runs in stability shoes and yet I have really enjoyed these. They absolutely do not over correct and they are much softer than many of the stability shoes I've tested in the past.
I'm guessing part of the reason I liked them was a nice amount of cushion (not overly plush) and they don't have that tale tell hardness found in a lot of stability shoes.
Women's shoe is 8.2 oz, so also lighter than some stability shoes and as with all of their shoes a zero drop.
I also like the design of the bottom of the shoe. It provides some good drip so I could take it out on some low tech trails or days where I'm hitting both pavement and trail.
0mm drop
8.2 oz women's, 9. 6 oz men's
$140
Neutral Running Shoe
The Clifton was their first model and I actually got to run in version 1, 2, 6 and now 8! It's their trademark shoe and a great one for any runner who wants cushion and to test out a maximal shoe.
At just 7 oz you'll be shocked how much cushion in provides. It's cushioned without being too soft, so it's still responsive.
Once you get past the fact that they look big, you'll quickly notice they feel lighter than many other styles. And every ounce counts for me when I'm hitting 20+ mile long runs. I also appreciate that the wider base naturally supports the foot a bit more.
5mm drop
7.6 oz women's, 8.8 oz men's
$140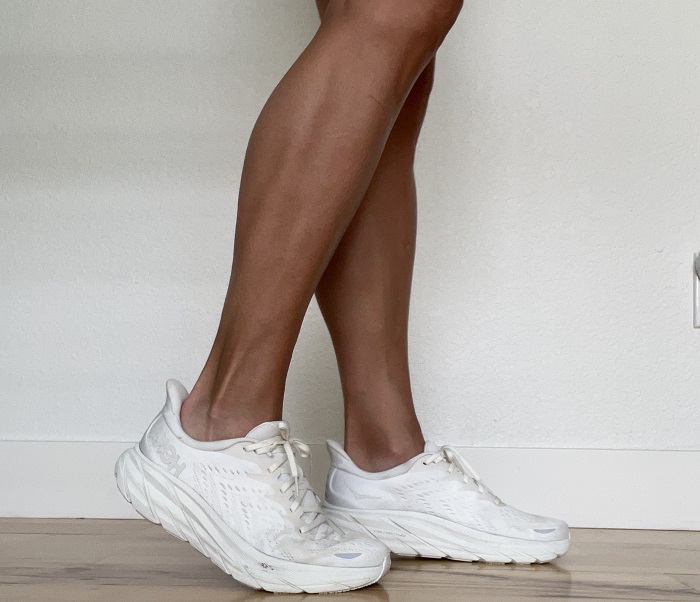 As their go to every day shoe, this is one I'm often pointed to by Altra lovers as a favorite. The Altra Escalante is a popular running shoe that has gained a loyal following among runners due to its lightweight design, comfortable fit, and responsive cushioning.
It's just 7.7 oz, which is much lighter than many shoes and it still has cushion. Definitely not as soft as the Torin or Paradigm, for me it's slightly too firm. And yet, that is exactly what others love about the ability to feel more of the ground.
Folks also really love this who are on their feet all day long. The shoe's zero-drop platform and wide toe box can help to improve posture and reduce strain on the feet, ankles, and knees. Additionally, the cushioning provided by the midsole foam can help to absorb shock and reduce fatigue, making it easier to stay focused and productive throughout the day.
I'm a fan of styles like Kinvara that are a minimal neutral shoe and there are very much in line with that.
0mm drop
7.7 oz women's, 9.3 oz men's
$140
Cushioned Running Shoe
For the runner who wants to feel clouds under their feet, I give you the HOKA Bondi. In over 20 years of running, I still believe this is the plushiest shoe that I've ever run in.
The upper is designed to be lightweight and breathable, while the outsole is engineered for maximum durability and grip. The Bondi is perfect for long runs for newer runners whose body will benefit from the added reduction of ground impact. Or for those who want a fabulous recovery day running shoe.

While this is not a stability shoe, you will hear people mention that it provides great stability. This goes back to the wider platform that we talked about at the beginning.
The Bondi also comes in the BondiX which is a carbon fiber shoe. I've tried it, and what a treat for a shoe company to say why can't the everyday runner have a carbon fiber running shoe?? Meaning just because you aren't aiming for a 2 hour marathon doesn't mean you can't enjoy the benefits in your 5 hour marathon!
Always a reminder that more cushion isn't always better!
4mm drop
8.9 oz women's, 10.7 oz men's
$165
Read my full comparison of the Clifton vs Bondi
Considered their most cushioned shoe, I'm going to say it doesn't feel wildly different than the Paradigm to me. The main difference here is it's a neutral shoe.
The Torrin is also one of their most popular models, so they have continued to create new versions or offer different styles from leather to waterproof. After taking the 7 out for some runs, I can see why this model has remained so popular.
It's that sweet spot of cushioning and makes it really easy to transition from your standard running shoes with the padded tongue and heel collar. I could easily see this being a favorite for long runs, once I've built up my body to do more zero drop miles.
0mm drop
8.3 oz women's, 9.9 oz men's
$150
See my full review of the Altra Torin 7
Trail Running Shoe
I like to say the Speedgoat is the Clifton with extra traction. While that's not 100% true, it's pretty close! So if you love the feel of their classic neutral trainer then the Speedgoat is going to be a winner for you as well.
It's absolutely become one of my go to trail running shoes.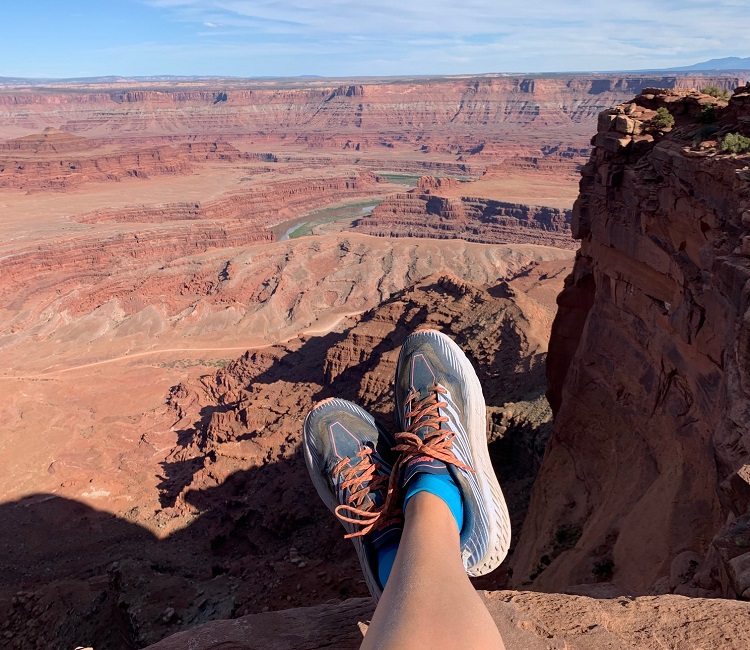 You might think with the stack height that it makes trails harder and it HOKA is one of the preferred shoes for ultramarathon runners. Which I believe is due to the good combination of cushion and stability.
The Speedgoat 5 features a durable design that provides a comfortable and stable ride on any terrain. The shoe also features a breathable upper, which helps to keep the feet cool and dry during runs.
One of the models they started with 10 years ago that has continued to be updated and a fan favorite. StoneGuard provides great rock protection, while the multi-directional lugs provide excellent traction on a variety of surfaces.
They truly thought about the trail runner with things like holes in the upper to drain water or a place to connect gaiters.
Again they are a similar level of cushion to other Altra shoes.
Carbon Fiber Plate Shoes
Are they cool new technology, yes. Do they last as long as your other shoes, nope.
So if you want to test these out use them for speed work and then race day!
A cushioned shoe with a carbon fiber plate?! I couldn't wrap my head around the idea of the two combined, but then I went for a run. And true to their word, they have made a shoe for the everyday runner who wants to enjoy carbon fiber.
"We asked ourselves why every carbon-plated shoe on the market had to be created with an eye on only the elite runner. Everyone deserves to fly and everyone can level up.
What better way to pose the idea than on a super plush HOKA platform with forgiving geometry plus a carbon plate? The Bondi X was born!"
I'd say on a race with a slight downhill these are winners for that extra speed while getting in the cushion to save the quads and knees. Obviously the trade of for cushion is weight.
5 mm heel drop is lower than most carbon fiber shoes
9 oz women's, 11 oz men's
Altra's Vanish Carbon is the latest addition to their line of performance running shoes and has already generated significant buzz among runners and industry experts alike.
They made 17 versions before actually releasing the shoe!
The Vanish Carbon's upper is made from a breathable mesh material, which provides ventilation and allows the foot to flex and move naturally. The shoe also incorporates Altra's FootShape™ toe box, which allows for proper alignment and balance, reducing the risk of injuries.
The midsole is constructed from Altra's Quantic™ foam, which provides a balance of cushioning and energy return for a comfortable and responsive ride. Additionally, the outsole features a durable rubber compound that provides excellent traction on a variety of surfaces.
0 mm heel drop
6.2 oz women's, 7.3 oz men's
Watch my detailed video on how Carbon Fiber Shoes work.
More About Altra
ALTER + ULTRArunning = Altra.
The name came to be from a crazy path of a young marathon runner named Golden. He started altering regular shoes to create a zero drop with cushion…it slowly became a bit of a black market thing.
People would literally buy a shoe from the running store owned by his family and then ask him to rip it up and remake it as zero drop footwear!
Suddenly, he realized they were doing this for nearly a 1,000 people. Maybe making a shoe would just be easier.
Thus, in 2009 the brand was born.
More about HOKA ONE ONE
Let's start with how do you pronounce Hoka One One? "Ho-Kah O-nay O-nay" which is a Māori phrase that means "to fly over the earth."
But they're kind of like Madonna and just need one name: Hoka.
Founded by two mountain trail runners in the Swiss Alps, Nicolas Mermoud and Jean-Luc Diard, former Salomon employees, had an epiphany during their training that lead to the foundation of a new shoe and new company in 2009.
This makes them a mere baby in the world of running shoes, as many of the brands from Brooks to ASICS have been around 100+ years now. Pictured here is their first prototype.
At first they simply wanted a shoe that would allow them to run downhill faster and thus win!
Quickly they realized there was something more here with a smooth, super light, cushioned and stable shoe. Their maximal design took many of by surprise in a time where Zero Drop running shoes and Barefoot running were the in thing.
In 202o, the company was purchased by Deckers (owners of UGG and Teva). Hopefully that just means more marketing to keep the shoes going and not a change to what their doing right.
How to Choose Hoka or Altra?

Hoka and Altra are two loved running shoe brands, that happen to be very different. So it's important to focus on what feels good for you, not just what your friends are recommending.
Your gait and feet will change over time and you may need to change shoes.
This is also why I recommend rotating through several pairs of shoes at once.
Keep in mind that shoe design can change, even with the same model, so always assess how the shoe fits every time you replace a pair. And remember to take advantage of great return policies like those at Road Runner Sports (test things out!!)
For more help selecting the right shoe for you, don't worry, I've got you:
Other ways to connect with Amanda
Instagram Daily Fun: RunToTheFinish
Facebook Community Chatter: RunToTheFinish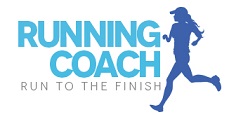 Sign Up to Receive a Weekly Newsletter with Top Running Tips and Laughs