You're ready for your first pair or your next pair of running shoes and it's time to make the decision between two neutral models: Nike Pegasus vs Brooks Ghost.
Lucky for you, I've been testing out running shoes since 2002 and love to share my opinions and details about the shoes.
Each year, I test out new models from all the brands and put in enough miles to have solid feedback on feel, fit and whether I'll be shelling out money for another pair.
Here I hope to help breakdown the differences and help you find the right option for running. In particular, we are going to focus on the Nike Pegasus 40 vs Brooks Ghost 15 in fit, feel and function. Both are flagship models for each brand, which means there are a lot of positives.
Nike Pegasus vs Brooks Ghost Overview
Honestly, I put on one of each shoe and jogged around for awhile to see if I could pin point the major differences. While there are some, the truth is they are so very minimal.
If you already know that you love one of these brands, then that's the neutral running shoe I'd go for. Both are doing to serve you well for easy runs and I'd say even long runs up to 15 miles. After that, I often look for a shoe with a tad more cushioning, but that's a personal choice!
The Nike Pegasus 40 and the Brooks Ghost 15 provide really comfortable and stable rides. Neither is a stability shoe, but I feel like my foot is well supported in both. The tongues are padded and I'm not worried about anything digging in to my ankles.
Key Differences
I will go through all of this in more detail, but for a very quick overview some key differences:
Pegasus rubber outsole provides more traction if you'll be running in winter or not always on pavement
Ghost has a higher heel toe drop
Ghost feels slightly softer
40?! A shoe that's made it to model 40 has me wondering how I've never run in it and learning quickly why it's last for so long. The Nike Pegasus is one of the most popular running shoes of all time. It has been a favorite of runners for literally decades, so let's find out why.
The Nike Pegasus has all the bells and whistles that a runner could ask for: just the right amount of cushion in midsole for maximum comfort, durable rubber outsole to withstand, and a breathable mesh upper to keep your feet feeling fresh and dry.
But let's get real for a second. The Nike Pegasus isn't just a pretty shoe. It's got substance too, with a firm heel counter that keeps your foot locked in place and a molded foam insole that provides extra support for those long runs.
This is a good option for your easy weekday runs or for the support of a marathon training run.
Often we get so excited for super plush shoes, but you end up losing some speed and structure. Which is probably why I was immediately drawn to the feel of this shoe. It's similar to the aforementioned React that I dearly loved.
With a fully padded tongue and heel collar, you might be picking up some weight. But all in the name of comfort.
Specifications
Let's dive in with some of the top line info that we all need to know about a shoe!
Neutral running shoe
Moderate cushion
Weight: 10.9 oz men's, 8.5 oz women's
Heel drop: 10mm
13 colors
Available in wide
Previous Model: Nike Pegasus 39
$130
Find it here on Nike.com for $130, so you can enjoy their 30 day trial policy!
If you love a neutral daily trainer that can handle some mileage, I think the Brooks Ghost 15 is going to make you very happy. Though the heel drop is higher than I typically use, I found it less noticeable than in other running shoes.
It's not the lightest shoe, which is why I say is a great training shoe, but not generally what I'd pick out for a PR race day. For example, the Saucony Endorphin Shift 3 is actually a full 1 oz lighter. However, it's also a more maximal shoe and not everyone enjoys that style.
A great pick for cushioned neutral Brooks shoe for daily easy runs with a higher heel drop.

Higher heel drop can be useful if you have Achilles pain while running or potentially for heel strikers. I'm not sure I always agree with that second point because maybe the shoe is contributing to the heel strike rather than just softening the landing…but chicken or egg my friends.
I found this shoe to be right in the middle in terms of cushion. Not so plush that I'm sinking in and not so thin on cushion that my legs are noticing it by the end of a run.
Neutral shoe
12 mm heel drop
Weight: 9.1 oz women's, 10.1 oz men's
Moderate cushion
Available in 7 colors
Available in Wide
Available on BrooksRunning.com, Amazon, Zappos and retail stores for $140
Previous model: Brooks Ghost 14 is majorly discounted and for me an equally good shoe.
Choosing Between Nike Pegasus and Brooks Ghost for Running
Trying to decide between these two models? There are a a few big ways in which they are different, so it's going to depend on what you prefer in a shoe.
Hopefully the initial details above gave you some things to think about with these road shoes. But for a straight side by side comparison of Pegasus vs Ghost, here's what I've found over testing many models.
Both are a neutral running shoe.
Ghost has a higher heel drop, can be an issue for those with ITB issues
Ghost is available in wide
Both can be used for similar training from the easy daily run to a longer run
Looking for other running shoe reviews??
Other ways to connect with Amanda
Instagram Daily Fun: RunToTheFinish
Facebook Community Chatter: RunToTheFinish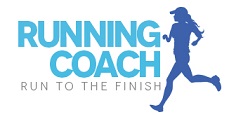 Sign Up to Receive a Weekly Newsletter with Top Running Tips and Laughs