Can Nike improve on a good thing with the Nike Vaporfly 3. Which is how we'll be referring to the Nike ZoomX Vaporfly Next% 3 because for a fast shoe the name is just too long. Having spent time in the Vaporfly 2, I have been anxiously awaiting my chance to compare it with this new version.
The second I slide them on, I found changes to this super shoe. So we're going to discuss those below in case you're already a fan of the Nike Vaporfly 2 or the Alphafly.
The first edition of the Vaporfly was released in 2019. It quickly become the go-to choice for elite and recreational runners alike. Its innovative technology has even sparked debate and controversy within the running community, as some argue that the shoe provides an unfair advantage over other running shoes.
Like any new model there are those who prefer the previous version and those who love the updates. Many, many of the speediest runners I know have been stoking up on the original Vaporfly Next% finding it to be faster and comfier than the 2 or 3.
That being said, Nike claims that really only the upper was changed. So is it all in their minds?? Who knows.
Let's dive in now to some details around this technology and whether it will benefit you.
Nike ZoomX Vaporfly Next% 3 Review
As noted, after feeling the insane difference in the Vapofly 2 for my speed workouts, I was anxious to find out if the 3 would be as great…or not so much?
I especially wanted to know this before my 10K PR attempt! And I wanted the Vaporfly 3 because the tread finally has a little bit of grip, which means I could actually wear it more comfortably in wet conditions.
Somehow they managed to carve out just a bit more of the shoe to drop an ounce and yet add extra millimeters of ZoomX foam cushion. With a shoe at this level, even minor adjustments are big and those two things alone are huge.
While training smart is the first 95% of getting there, we know that gear can make that last bit of difference. In fact, Nike has banked on that for years and the price of these carbon fiber shoes we all keep shelling out for means we believe it too.
Unlike a traditional racing shoe of elite athletes, that's super flat and close to the ground, the Vaporfly is going the other direction and testing the World Athletic Associations limits on stack height.
The combination of the carbon fiber plate and ZoomX foam make the Nike Vaporfly 3 one of the most technologically advanced running shoes on the market.
Just picking up the shoe I could feel how light it was and when you combine that with cushion that doesn't suck up energy, it's a pretty fantastic ride. Though they took some cushion from the forefoot, I still found it to be a little softer than the predecessor. Could that be due to the Vapofly 2 cushion breakdown? I hope not as they have about 5 speed workouts in them total!
Specifications
Let's dive in with some of the top line info that we all need to know about a shoe!
Neutral Carbon Fiber Shoe
Maximal shoe (big stack height of 40mm)
Weight: 7 oz men's, 5.7 oz women's (weight is debated and different on a ton of sites, which is odd)
Heel drop: 8mm
3 colors in men's, 2 in women's
Not available in wide
Previous Model: Nike Vaporfly Next%2
Find it here on Nike.com for $250, so you can enjoy their 30 day trial policy!
Also available at Dick's Sporting Goods >>
Nike Vaporfly 3 Fit and Feel
The first second I slipped on the Vaporfly 3 I noticed that it felt wider than the 2 and than the Alphafly. It's a workout all by itself to get on the Alphafly, but I've also found the Vaporfly 2 pretty snug. Here my foot had a bit more room in width and length.
The other thing that initially concerned me was the tongue. It's massive.
I've had other shoes with a thing tongue that literally scrapped on my skin while running. I have not had that experience here so far, but it's definitely a fear.
As with the Vaporfly 2, I loved the bounce and kick in my step. I truly did not understand what the fuss was about these shoes until I put them on and then started doing 5K and 10K speed workouts, where suddenly the effort felt just a bit less. In many cases, I noted that my HR was 5-7 beats LOWER.
The lower the HR the easier my body perceives the work and thus the more chances I have to push the pace and chase those PR's.
While I noted the Nike Vaporfly 3 feels wider, it's still a Nike narrow shoe. I also described the Vaporfly 2 as a bit like running on a rail, there's a change to the Next% 3. The heel cushion is less pointy and slightly wider than the shoe, which means it's now providing a more stable ride.
Yet with that stability you're losing none of the propulsive feel of the carbon fiber flyplate, thanks to the midsole geometry. Truly, it's a high tech shoe.
The other thing I've struggled a bit with in both shoes is heel slippage. While I can do my heel lock lacing, there's still just a slight feeling of my heel coming out, as I'm not quite able to get that full lockdown. Once I get going, I don't really notice it and I haven't had any blisters, but I hope this changes in future models.
Features
Key features of the Nike ZoomX Vaporfly 3 that set it apart:
Full-length carbon fiber plate and slight rocker design
Additional side cut outs to try and reduce even more weight
Took more from the outsole rubber to add to the cushion without adding to height (will this impact already low durability?)
Super thin flyknit upper is even more open to enhance breathability
No padding in the heel collar (not unusual in Nike, but not comfortable for everyone).
Offset heel seam is intentional, so don't freakout when you look at the back of your shoe. It's supposed to help reduce heel rubbing or irritation.
The technology behind the Nike Vaporfly 3 is centered around its carbon fiber plate combined with the cushioned midsole. The combination of the carbon fiber plate and ZoomX foam has been dubbed the "spring plate" by Nike.

The plate is embedded in the sole of the shoe and is designed to act like a springboard, propelling the runner forward with each stride. The plate is also designed to reduce the amount of energy lost during each stride, which allows the runner to maintain their pace for longer periods of time.
Hence the original name of 4%, which claimed to provide a 4% improvement in performance.
We've now seen more studies on the everyday runner to suggest that it might be more like 1% and then increase as your speed gets over an 8 min mile.
It is important to note that the Nike Vaporfly 3 is not a magic shoe that will instantly make you a faster runner hitting the podiums. Like any other running shoe, the Nike Vaporfly 3 requires proper training and conditioning to get the most out of it. But for runners who are looking to improve their performance, the Nike Vaporfly 3 is an excellent choice.
With the changes to the midsole, I actually could see this shoe being used up to the half marathon now. Previously I really said 10K or less for the Vaporfly. But of course lifespan will remain an issue for being able to test them enough prior to race day.
Nike ZoomX Foam
The first time I tested out the ZoomX foam was in the Nike Invincible 3. It's a stability shoe, but with the similar high stack and fabulous bounce. While that shoe wasn't a winner for my foot, the bounce of the ZoomX foam in the Vaporfly was beautiful.
Nike ZoomX cushioning is Nike's latest innovation in running technology.
It's a cushioning system that provides lightweight, responsive cushioning for a faster and more comfortable ride.
Made from a unique foam material that is 30% lighter than traditional foam and is designed to provide maximum energy return, allowing runners to go farther and faster. The foam also provides a softer landing and smoother transitions from heel to toe.
The cushioning is designed specifically for running, providing a more efficient and responsive ride that reduces strain on the body. With Nike ZoomX cushioning, runners can enjoy a smoother, faster, and more comfortable running experience.
The previous foam I was so in love with and still appears in others shoes is the REACT. So this is apperantly a step up from that, where they claimed:
13% more energy return with every foot fall than the Nike Lunarlon foam
11% softer than the Nike LunarEpic
5% lighter than the Nike LunarEpic
Nike ZoomX Running Shoes
Since they also state "Nike ZoomX midsole delivers 85% energy return, the greatest of any Nike foam, to give you a propulsive feeling as you move forward," I thought it might be useful to know what other models are rocking this feature.
What you're going to quickly notice is that it's in most of their racing shoes!
So it's impressive to put it in a stability shoe for the everyday runner.
See all the ZoomX shoes available >>
Cons of the Vaporfly 3
The biggest drawback of these racing shoes is going to be cost and lifespan. They are roughly $100 more than your average shoe and probably last about half the time.
Beyond that, all Nike's run a bit narrow and this is no exception. You aren't going to find a wide version to help accommodate a wider toebox or a wider running shoe fit all around.
Not designed for everyday easy runs
Not ideal for heavy heel-striking or overstriders
Definitely not for trails or anything needing good traction
Narrow from toebox to heel
Unable to use an orthotic with these
We are also seeing some Achilles injuries cropping up with folks suddenly running long distances in these super shoes
What's the Debate Around Nike Vaporfly?
But the question remains: does the Nike Vaporfly or Alphafly provide an unfair advantage to runners who wear them?
This question has been the subject of much debate within the running community. Some argue that the shoe provides an unfair advantage due to its innovative technology, while others argue that the shoe is simply a natural evolution of running footwear.
Several studies have been conducted on the effects of carbon fiber plate running shoes, including the Nike Vaporfly.
One such study from the University of Colorado, published in the journal Sports Medicine in 2020, found that the carbon fiber plate could improve running economy by up to 4%, compared to traditional running shoes. The study also found that the shoe could improve running speed by up to 2%.
A new small study in 2021, tested out the Vaporfly 2 against other top models from competitors and as a whole found that "From these data, it appears the running shoe market as a whole has not caught up to the advantages conferred by the NVF2 (Nike ZoomX Vaporfly Next% 2)."
The two closest were Nike-Alphafly and Asics-Metaspeed Sky.
These studies have fueled the debate around the Nike Vaporfly 2, with some arguing that the shoe provides an unfair advantage to runners who wear them. However, others point out that the Nike Vaporfly 2 is simply a product of innovation and technological advancement, and that the shoe is not fundamentally different from other running shoes.
However, I loved this statement in Sports Medicine Open:
"The Nike Vaporfly/Alphafly shoes do push the perceived acceptability of running shoes to the limits of the current sports regulations. However, the alleged gains have not manifested themselves to a level that could be considered excessive when reviewing historical performances or when evaluated against a set of well-cited criteria. The sport will need to adopt a stance of ongoing vigilance as such technologies continue to develop or be optimised in the future."
Why I Order Direct from Nike?
One. I look for the older model and it's almost always on sale, where the price has gone up for it on other sites!! PLUS, I've heard of too many folks ordering from other sites where it's cheaper to find out it's not the right shoe. The knock off issue seems more prevalent with Nike.
Two. I'm a size 11 and honestly, a lot of running stores just don't stock a ton in my size. Their 60-day return period because it means I can take them on a run to make sure they fit and feel the way I think they should.
The exception would be Dick's Sporting Goods, which has a partnership with Nike making it easier to get deals and often extended sizes.
All right, I really hope this Nike ZoomX Vaporfly Next% 2 review helped you in making a decision! I may not love every single shoe that I test, but I've found that just sharing the details helps you find a shoe that YOU LOVE.
And that's all that actually matters.
Looking for other running shoe reviews??
Other ways to connect with Amanda
Instagram Daily Fun: RunToTheFinish
Facebook Community Chatter: RunToTheFinish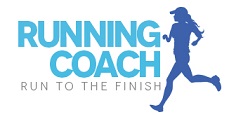 Sign Up to Receive a Weekly Newsletter with Top Running Tips and Laughs