Have you ever wondered if the treadmill could improve your running? I know it gets talked about poorly a lot, but the truth is that the benefits of treadmill runs are why even elite athletes spend time using it.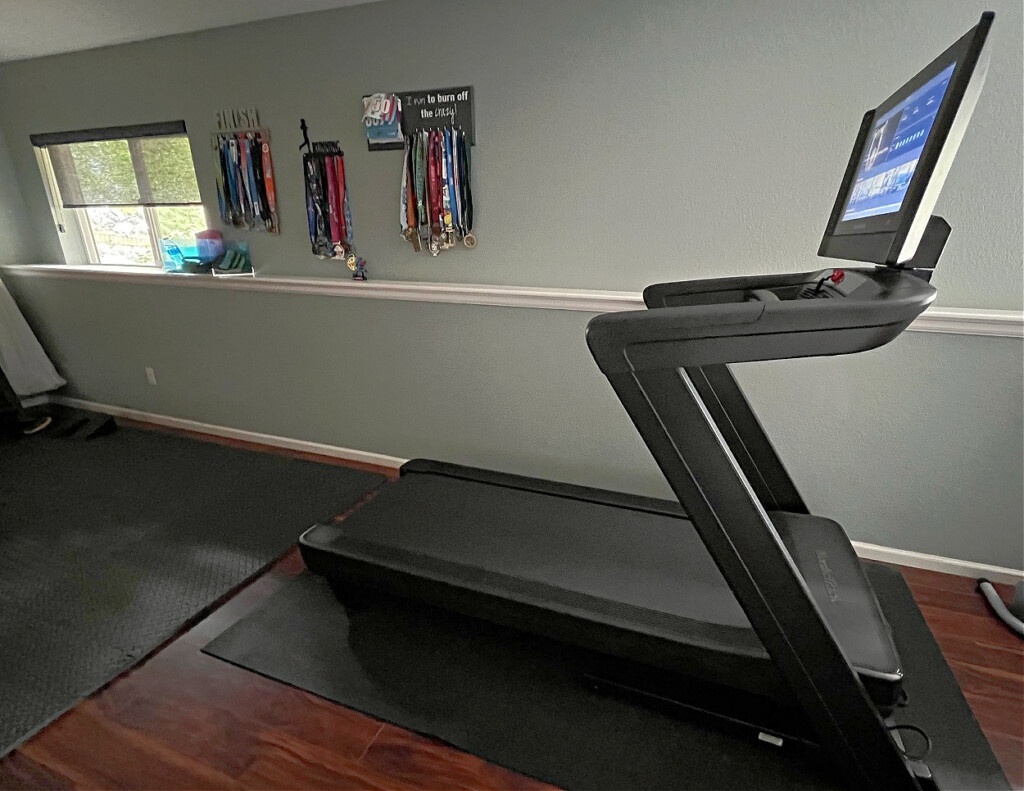 Would you like to PR at your next race? Would you be surprised to find out treadmill training might be the tool you're skipping to achieve that goal? The benefits of treadmill running are vast and overlooked because we tend to think running outside is better.
I know some of you immediately grimaced and the word "dreadmill "came to mind, but as a long time running coach I can tell you a couple of very important things:
1. STOP CALLING IT NAMES, that's never going to help you enjoy it.
2. I've coached and run alongside many runners from 5 hour marathoners to sub 3 hour marathoners who all successfully use the treadmill to improve their training.
I want to help you re-frame that thinking because sometimes you're going to end up inside to avoid running on ice or running long distances in the crazy heat and humidity. In fact, some of my favorite treadmill workouts make for the best speed days.
Now let me prove to you that pros of treadmill running vastly outweigh the cons and it's going to help you hit that next PR (especially if it means not skipping runs).
Top 11 Benefits of Treadmill Running
What are the benefits of treadmill running? If you're not convinced treadmill exercise is just as great as hitting the pavement, let's start with some benefits you might not already know.
Let's also just get this out of the way treadmill vs running outside is it's own article. But I'll tell you upfront, miles all count!
1. Runner Safety (injuries, trips, hazards, overall safety)
If you're a fan of running when most people are still in bed or if you need to get your long runs in during the winter when daylight hours are limited, the treadmill can be a lifesaver. You can log your miles in a well-lit, safe environment.
Plus, we've all had those outdoor runs that feel more like an obstacle course than a run—dodging cars, stopping at a million stop lights, jumping over curbs, or tripping on uneven terrain (or in my case falling on black ice). Treadmills eliminate those issues.
You're on a smooth surface, you can control your environment, and there's no traffic to worry about.
2. It Might Just Feel Good On Your Joints
Let's talk about the cushioned belt. It's much more forgiving than concrete or asphalt and reduces the impact on your joints.
While I have shared many, many times that running is not bad for your knees based on tons of research, that doesn't meant the body isn't adapting to your increased volume. Or as someone who has been running for over 20 years, I can say that I simply feel better when 1-2 of my 5 runs for the week are on the treadmill.
If you find that it's working for you, right on, that's a great reason to keep using it.
3. Assistance with Race Day Prep
Need more hills to mimic your race course? Awesome, it's available with a quick button. I've talked a lot about my Nordictrack Treadmill because it also has the decline feature which is really helpful if you're training for a long downhill race!
In fact, on a number of the treadmills you can pull up and run parts of the course.
Need to clock exact distances for speed work? You don't even need a GPS watch; it's all on the screen in front of you.
Plus, the pacing is consistent, making it easier to hit those intervals or maintain a steady run. I actually love having people practice goal pace miles on the treadmill when we've built up to long stretches because you can get a good feel for things. We want to do it outside too, but I love this added control.
4. Fueling Practice
Also important in your race prep is fueling. However, I know so many of you are sensitive to energy gels, so you avoid practicing.
The treadmill means you can have a bunch of your fuel available to test out. And the bathroom is right there if things do go sideways!
5. A Chance to Focus On Form
When you're running outdoors, there's a lot to keep an eye on—traffic, other pedestrians, friendly or not-so-friendly dogs…the list goes on. All these distractions can take your attention away from one of the most important aspects of running: your form.
On a treadmill, it's a different story.
It's just you and the belt, allowing you to zero in on your stride, posture, and breathing. This can be particularly helpful for those looking to improve running technique or correct imbalances that could lead to injuries down the line.
6. Convenience Can Ensure Consistency
Lots of parents  love the treadmill because their kids can chill and keep themselves busy while they're working out. In fact, I have so many athletes on our team who swear without a treadmill they'd likely never get a run done trying to manage the family schedule.
And nothing is more important to hitting your running goals than finding ways to be consistent.
There is nothing wrong with embracing convenience because that run is going to boost your mood and keep you on track. It counts just the same as heading outside.
7. Full Body Indoor Workouts
Whether you're a seasoned athlete or a beginner, interval training can improve your running game. The treadmill makes it easy to switch between high-intensity and low-intensity periods. The control you have over the speed and incline makes for a highly effective and customized interval session.
But more importantly if you've been meaning to strength train or just really love HIIT Running workouts, this is going to make it a lot easier.
You'll already be in the same location as the weights, so you can do them as soon as you finish that easy run. Or you can do that combo workout where you run hard for 2 minutes, do squats, lunges, bicep curls, hit up some ladder running drills, repeat.
8. Weather Isn't an Excuse
Some people will run in literally any condition. Others don't want to run if it's too hot, too windy, raining, or snowing. I tend to fall in the middle, where some days I'll suck it up and others I just don't have the mental energy.
If you're picky about your running conditions, the treadmill solves that problem. No more worrying about icy roads or sweltering heat affecting your run. This consistent setting allows you to stick to your training plan no matter what the weather forecast says.
9. Embrace Your Inner Competitor
A lot of time on the roads we're running solo and for some of you competition (or comradery) is what really gets you moving.
The treadmill experience has gone digital, and now you can run with friends, family, or even global competitors without leaving your house.
Thanks to apps like Peloton and iFit, you can join live or on-demand classes, track each other's progress, and even compete on leaderboards. This adds a whole new layer to your workout, allowing you to enjoy the camaraderie of group runs and with the thrill of competition.
10. It's A Chance to Mix Things Up
Let's be real, sometimes runs can get tedious when we've been putting in tons of miles. And sure, you can listen to your favorite running podcast on an outdoor run, but with the treadmill you have more options.
Most treadmills come with screen mounts, speakers, and even Wi-Fi so you can catch up on your favorite shows. This is a great way to pass the time while getting in long miles during marathon training, making your workout feel less like a chore and more like me-time.
Checkout my other tips for long runs on the treadmill >>
Top 7 Treadmill Running Tips from a Coach
Now that we know all the benefits there are to treadmill running, we also need to look at some tips geared specifically to running on a treadmill.
This is because treadmill running lacks wind resistance, varying terrains and the impact you feel by running on a stiff surface that helps reinforce your bones.
These tips and tricks will help you get the most out of your sweat time.
1. Know your treadmill.
To start off, it's a great idea to know your treadmill in and out.
I know this sounds basic, but just knowing how to quickly change the speed or incline will make your workout go much smoother. Or perhaps you really love the built in workouts and just need to spend a few minutes figuring out how to utilize them.
If you're using a treadmill in a gym, you can ask a trainer to walk you through the functions.
Then you can do your own thing, use an iFit program or follow a Peloton treadmill workout from your phone.
2. Pay attention to your running form.
Oddly many runners find themselves changing their form on the treadmill.
You should be running the same way you run outdoors.
Your arms should swing forward and back, not cross body.
Try to stay in the middle of the treadmill so you aren't shortening your arm or leg swing.
Continue taking shorter faster steps to land under your body for the most efficient stride.
Keep your eyes looking forward, to help keep your posture tall and shoulders level.
If your form feels off for some reason, slow down your pace until you feel like you're back to a more natural running form.
3. Avoid holding onto the handrails.
Try to avoid using the handrails; many beginners feel that they need to hold onto them while running on a treadmill for stability.
They're mainly there to help you get on and off safely. Or to jump on and off when doing an interval workout.
Holding on to a handrail might lead you to hunch over and this can affect your running form drastically and result in neck, shoulder, and back pain.
If the treadmill is wobbling and that feels unstable, don't use it.
If you're doing a high incline, try to still focus on pumping your arms before holding on.
If you feel unsteady, try slowing down the pace until you gain confidence in using the treadmill.
4. Try a 1% incline for part of the run.
If you're running at a 0% incline, you're technically making it feel slightly easier than most outdoor runs. At least, this is has been the prevailing mindset for many years.
If you're a beginner, start off with a 1% incline for a portion of the run.
0% is NOT bad, so don't feel like you shouldn't run there. It's actually good to use it to give your hip flexors a break from the constant uphill of 1%.
Read my section above on using incline training to start taking advantage of all the options you have available in your treadmill. You can also begin playing with the incline to mimic race courses or your local area!
I often do much of my easy runs at 1%, which then makes the rolling hills of my neighborhood feel so much easier.
0% incline is fantastic when doing speed workouts and recovery runs.
High inclines can be helpful in building strength and endurance, but they can also put a heavy strain on your hips, knees, ankles, and back. So work in to them accordingly.
Remember your treadmill is a tool to allow you to enjoy your runs and to improve.
So use it how you best need it on any given run!
5. Practice speed workouts.
Speed workouts are a great way to build up your body's ability to run faster for longer periods of time.
You can incorporate Tempo Runs, Fartlek training, or Intervals with great ease on a treadmill.
Treadmill speed workouts like these are genuinely my favorite way to do speed because you can learn how to hold a specific pace and trick your mind and body into really mixing things up!
Remember to always start with a warm up, that includes a little jogging
0% is my preference for short intense speed work
Hill sprints are another good option when you don't have a lot of hills nearby
For most intervals, you will set the speed while still running and that allows you to pick up your pace with the treadmill.
Remember to take shorter faster strides, not bigger strides.
6. Don't forget to warm up.
While it might be tempting to just jump on a treadmill and begin running, it's just as important to do a warm-up while treadmill running as it is while running outdoors.
This short dynamic warm-up routine will gradually raise your heart rate, send oxygen to your muscles and raise your body's temperature so that you'll be more efficient (and injury-free) while running.
You've got the convenience of the treadmill, don't short change it by skipping the warm up.
7. Find your motivation.
We all know that treadmills come with a level of monotony – I mean it's not referred to as dreadmill for no reason and I fully acknowledge that! But the benefits of treadmill running are worth fixing that mindset.
So it's time to check your mindset and figure out what's going to get you excited to show up!
Pick out great running podcasts
Have "guilty pleasure" TV shows or movies you save for the treadmill (me and all the Real Housewives)
Create an enjoyable environment with posters or a fan or other little symbols that remind you why you're doing the work
Celebrate every time you finish that run! This little positive moment, carries over to the next run.
Give your treadmill a name like the Thrillmill. Imagine the difference in your brain over saying dreadmill.
Need More Treadmill Training Tips?
Other ways to connect with Amanda
Instagram Daily Fun: RunToTheFinish
Facebook Community Chatter: RunToTheFinish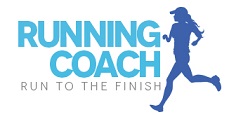 Sign Up to Receive a Weekly Newsletter with Top Running Tips and Laughs