After testing 75 treadmills in one day and being listed as a treadmill expert on Treadmill Reviews…I feel qualified to provide you a treadmill buying guide. It's all about knowing what features are truly important for how you'll be using it.
Like belt length! It matters for us long legged folks.
Or motor power! It matters if you like doing intervals.
What about stability? Basically the thing I check first when getting on any treadmill. Because if it's wobbling, I'm out.
Hopefully these tips will help you know how to compare models and find the one that fits you.
Treadmill Buying Guide
How do I know which treadmill to buy?
This is a big purchase that's going to take up space, so we want to get it right. That means spending just a little time thinking through our needs, our budget and understanding the parts of a treadmill.
I want to ensure you find a high-quality treadmill that will last well over 15,000 miles like mine has!
Instead of just telling you my favorite at home treadmills, this treadmill buying guide will allow you to assess what you might find on sale or Facebook marketplace!
This post is dedicated to motorized treadmills. If you're interested in a self propelled treadmill, checkout these best manual treadmills and benefits.
Step 1: Size Needs
When it comes to size there are a few things we want to consider:
Do you need a folding treadmill?
How long of a belt do you need?
Are you looking for something to slide under a desk?
Folding treadmills
I've found that many people want this feature and then use it approximately…never. That being said it's now a standard feature in MOST quality treadmills and shouldn't be a feature that costs you additional money.
I really like the one's that have assistance to lower the treadmill platform and do make it easy for cleaning. However, when folded up, it's something you'll need to watch that kids do not hang on it because that could cause the entire treadmill to flip.
Treadmill area
Even with a folding treadmill assume it needs roughly 7 feet by 3 feet of space and then additional area around the treadmill for safety.
Treadmill desk
If you are looking for something that you can walk on while working, they are often much smaller and will simply slide under the desk, no folding needed. Though this Walking Pad does fold!
It starts at just 57 inches by 21 inches and folds in half when you decide to stop using it.
Belt length
Did you even realize treadmill's belt can be different lengths?! It's especially important as a runner, not to end up with one built more for walking that could have a track as short as 43″.
Most good running treadmills will be 58-60″ inches long and if you're super tall, look for one's that are 63″.
In fact, one of the longest I currently know of that's high quality is the 3G Elite Runner Treadmill.
Width you want at least 20 Inches for walking and 22 inches for running. When it gets too narrow while running, you risk hitting the side rails and messing up your stride or tripping.
Step 2: Frame Review
As noted, I'm a stickler for a quality frame. I know too many runners who purchased a treadmill and then simply felt unsafe on it at home because it started to wobble.
The frame is overlooked as just there, but it's what will help you feel stable and secure.
Look at the maximum user weight, some are only 250lbs
Review the coverage, many include lifetime warranty on the frame
Welded frames will be more durable than ones that are bolted together
Heavier gauged steel tends to be the most stable
Treadmill Deck
The deck is what provides shock absorption during your run and for many runners gives their joints a break from all the concrete miles.
Cheap decks will actually bow in the middle over time from the pounding
You want to see the deck give a little, showing off the cushion that's provided
Higher end treadmills tend to allow adjustment of the cushioning level
Some folks have noted that a treadmill mat will provide shock absorption as well. That's not true, but it can tone down the noise of a treadmill and will certainly help with the black dust that tends to come off the belt over time.
Step 3: Motor Usage
This is probably the biggest element to understand from the whole treadmill buying guide. As someone who doesn't know cars, I admit to simply skimming over it initially.
BUT the right motor will make the difference between a treadmill nice for walking and one that you can run great interval workouts on and last for ages.
Peak vs continuous duty horsepower
You will often see horsepower (HP) and continuous horsepower both listed. We are largely focused on continuous horsepower, as that means it can maintain the speed rather than simply peaking out there, which actually uses more energy.
Good Size for Treadmill Motors
Runners want at least 3.0 CHP
Tabata runners doing interval training want at least 4.0 CHP (faster pick up and deceleration)
Walkers can get by with 2.0 CHP
Users over 250 lbs will also appreciate the 3.0 CHP
Many lower cost treadmills will have the smaller motor, they may also have a shorter warranty on the motor. So make sure these are things you consider before letting price sway you.
Step 4: Fitness Goals
How do you want to utilize this treadmill? What are you training for? That's going to make a difference in what you need to pay for!
The best treadmills are going to offer a range of speeds and inclines that allow you to do a variety of workouts easily and comfortably.
Treadmill speeds
The majority of treadmills will have a the option to go from 0 to 10 or 12MPH. If you'll be using the treadmill to do high intensity workouts like Orange Theory style, you might be looking for a higher top end.
Precore TRM 835 goes up to 16MPH
13 MPH is a 4:36 minute mile
3.0 MPH is a 20 minute mile
Walking treadmills may only need to go up to 5.0
Most runners will do fine with the standard 12MPH max
Treadmill incline options
Treadmill incline is an incredible tool for building fitness. It allows you to mimic the intensity of certain race courses or simply to get in a harder workout while walking than you might from running!
Most treadmills currently offer 0-10% incline
Some treadmills now over decline or -3 to -5% – these are ideal for practicing downhill runs or training for specific races
Incline trainers are designed to go up to 40% incline (phenomenal workouts and great for hikers)
We generally recommend using 1% for most walks or runs to better simulate outdoors
Step 5: Console Features (bells and whistles)
Now we're starting to get in to the bonus areas! Do you want your console to have a built in tv, bluetooth, tablet holder, workouts, touchscreen or buttons?
This is a lot of personal preference about how you'll most enjoy your treadmill.
Display Options
Many are about 10 inches, but it's great to bump that up to 22 inches on the Nordictrack C2950 (my personal treadmill though older!).
Peloton is also going to have a 32inch screen, but the price tag increases another $2000 from other commercial brands. Meanwhile, you can stream their workouts for just $15.99/month.
Personal Trainer
Love follow along workouts with a personal trainer like Peloton Tread Clases or iFit with Nordictrack?
Do you want tools that actually take control of the treadmill, raising it and lowering it, increasing speeds for you? That's what many of these workout programs do.
Google Maps
iFit from Nordictrack and Bowflex JRNY offer built in workouts for your home treadmill too that are not trainer lead, but allow you to run different courses around the world.
The Google Maps option is one I appreciate when race training, but honestly if I found a treadmill I liked for $500-$1000 less, I'd happily do these treadmill workouts by pushing buttons myself!
Speed and incline controls
Do you want the numbers to quickly move to a speed or are you ok with hitting up and down buttons?
Checkout the way they are laid out around the screen. I get nervous about entirely touch screen systems thinking what happens if something stops working. BUT the technology and treadmill warranty keeps improving.
Safety Key
Most are now a magnet that sits on top, but some are a plastic key you slide in to a spot. The main thing to check is will you knock it out accidentally based on location.
Heart Rate Monitor
While most treadmills have the handrails to check HR, it's not accurate. Instead, look for ones that will pair with a chest strap. I use my Polar HR monitor with my Noridctrack.
Internet Connectivity
If you want to use built in workouts or even something like Peloton streaming then you need built in WiFi. You'll probably also enjoy a slightly larger screen size.
Treadmill Fan
This is one of the features I have seen stop working the quickest, so I personally wouldn't spend a lot of time considering it a must have option. If you're in a hot area, you'll get so much more from a large floor fan in your home gym than what the treadmill can put out.
Step 6: Comparing Brands
Finally, you've nailed down the most important pieces in your treadmill buying journey.
Now all that's left it to make a decision and that comes down to the right brand and model for you.
Are some brands better than others…of course!
Which brand treadmill is best for home use?
It's a tie between a few different manufacturers: Nordictrack, Proform, and Sole are my top picks when looking at durability and price.
There are a number of brands higher on the price chart like Landis, Peloton, Horizon, Bowflex.
But my personal choice is to find that sweet spot of long lasting, good features and decent price.
Nordictrack is well known for at home treadmills. They offer a lot of commercial versions that have a long lifespan.
ProForm is owned by Nordictrack and makes slightly cheaper treadmills.
Sole is a brand you most commonly find in large box stores. The Sole F80 is a budget friendly running treadmill.
Bowflex is newer to making cardio machines, but so far I'm hearing quality things about them. They look a little bulkier, but have great streaming and connectivity.
Peloton is beloved by many, but largely for the workouts.
Woodway is another more expensive treadmill that many love. It has slats instead of a smooth belt and most folks buy it for the curved treadmill option.
Whew that is an incredible amount of information! I hope this treadmill buying guide gives you all the tips, you need, but if you want more:
Other ways to connect with Coach Amanda
Instagram Daily Fun: RunToTheFinish
Facebook Community Chatter: RunToTheFinish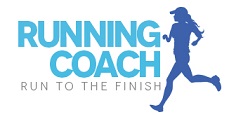 Sign Up to Receive a Weekly Newsletter with Top Running Tips and Laughs