Use the two running calculators below to help you dial in your training and goals. You can calculate your per mile or kilometer time for standard race distances or any custom event. Below the training pace calculators you'll find additional tips for establishing training paces.
Choose either running pace calculator by clicking on the tab. Then enter either your current pace for a finish time prediction or your final time to see the pace needed.
How the Running Pace Calculator Works
The running pace calculator takes your input, including distance and time, and calculates your pace for you. By inputting your data into the calculator, you can quickly obtain your pace without the need for complex calculations. This saves you time and ensures accuracy.
But how does the running pace calculator actually work? Let's dive into the details. The calculator first prompts you to enter the distance you ran or plan to run. Whether it's a short sprint or a marathon, the calculator can handle it all.
Next, you input the time it took you to complete the distance. This could be in hours, minutes, and seconds or just minutes and seconds, depending on your preference.
Once you've entered the necessary information, the calculator gets to work. Behind the scenes, it uses a sophisticated algorithm that ensures that the pace recommendations it provides are as accurate as possible.
Result – Your Pace Per Mile/KM
… hours and … minutes and … seconds per …
Result - Your Finish Time
... hours and ... minutes and ... seconds
Pace Charts
Want to see a bunch of potential options at a glance? While a training pace calculator let's you get real specific with hh:mm:ss for marathaon time to metres, sometimes I find we just generally want to see how paces line up.
Checkout these pace charts which you can save an easily reference as you progress.
How to Determine Your Training Paces
There are a lot of techniques to further determine your goal training paces.
Once you've used the running training pace calculator to establish a per mile baseline (either from a recent race or goal time), this is how to look at different workouts for your weekly training.
Remember that part of your marathon training is combining harder workouts with relaxed pace running. The combination when done correctly in an 80/20 (easy/hard) format, allows you to increase total training time and speed with less injuries.
This is a formula used by nearly all the top coaches.
Recovery Jog
These are the easiest and slowest type of run you'll do. Often performed the day after a long run or hard workout.
Recovery runs are 2 minutes per mile or more slower than a standard easy run.
Cool-downs and warm-ups before speed workout sessions often fall in this range. It's about getting the body moving lightly, but not about taxing the system.
Easy Run Pace
80% of your total training volume as an endurance athlete will fall in to this category. This is the foundation of all marathon training programs and too many runners are overshooting the mark, running too hard on easy days.
The pace range is actually less important than focusing on the effort level being expended.
Due to the changes in weather, life stress, sleep, hydration and nutrition what feels easy one day may not feel easy the next. The goal is to focus on the effort over a consistent pace. We call this Running RPE.
Which is why your easy pace may be anywhere from 1 to 3 minutes slower per mile than marathon pace.
This is the long run pace you will do the majority of the time. The goal here is building your aerobic fitness and your fat-burning capabilities which makes you more efficient so you can run farther.
Newer runners may find their easy pace is their marathon pace. This could be because easy runs are being done at level that is too hard or that you haven't yet transitioned to a harder race day effort.
Goal Pace Runs
If you are aiming for a new personal record, then it's critical to spend time running at your goal pace. While faster runs are important, you also want to learn exactly how it feels to hit your target pace.
This does not mean that on day 1 of your marathon training you should start to add in these types of workouts. Rather these will ramp up with training specificity. The duration and frequency of these runs will vary with experience and goals.
For example, working on a 1 mile time goal means doing 4 x 200m at goal pace, working up to 4 x400m at goal pace. Meanwhile for a marathon goal pace session, you might include 2 x 1 mile at goal race pace during a 10 mile run and build up to 6 miles at goal race pace during a 16 mile run.
Tempo Run Pace or Long Intervals
Tempo runs are described as a pace you could hold for an hour (though tempo runs are usually limited to 20 minutes for newer runners). This is often tough to gauge for many runners, so you can think of it as in between your 10K and half marathon pace.
Roughly 35-50 seconds faster than marathon pace.
Tempos are a type of threshold pace training. Threshold is often used to describe your 60 minute race pace.
Interval Training
In general, we are not talking about sprints. Instead, these are fartlek workouts or HIIT running workouts that include repetitions of different times or lengths.
Runners of all abilities can benefit from doing interval workouts at a variety of paces. Marathon runners shouldn't ignore 5K efforts and 5K runners shouldn't ignore some longer pushes.
Paces could be anywhere from 1 to 3 minutes faster than marathon pace.
VO2-Max
I hesitate to even include this because VO2 Max workouts just don't apply to most folks. This is spending your time focusing on a number that doesn't really translate to a better race performance.
These intervals are going to be no more than 1 to tops 3 minutes and equate to what would be a 10-15 minute race pace. Which for the average runner could mean pushing to your mile pace!
This is often when you'll hear about lactic acid build up. This occurs when oxygen levels are low because your body can't keep up with the intensity of the workload. You don't need to worry about clearly lactic acid, it will do so on it's own after stopping the workout.
See a complete VO2 Max chart >>
Benefits of Using a Running Pace Calculator
Using a running pace calculator offers numerous benefits for runners of all levels:
Efficiency: Calculating your pace manually can be time-consuming and prone to errors. The calculator streamlines the process, giving you more time to focus on your training.
Accuracy: The calculator utilizes advanced algorithms to provide precise pace recommendations, taking into account various factors that may impact your performance.
Goal Setting: With the ability to easily determine your pace, you can set realistic goals and monitor your progress more effectively.
Training Adaptation: By knowing your current pace, you can adjust your training intensity and duration to optimize your performance and prevent overtraining.
Should You Use Paces or Effort for Workouts?
As a running coach, I rarely assign specific paces to workouts. I may give ranges as an idea once a runner has played with different workouts and knows their body. But prior to that most runners get a lot more from doing effort based workouts.
That means if it's 70 degrees and 90% humidity, you get the same results from the workout even if you don't hit an initially desired pace. You put for the effort that's going to translate to your body getting faster.
For a beginner runner, this takes away so much pressure and often allows you to surprise yourself with what you can truly achieve. We simply don't know your potential because you haven't had a chance to test it in a variety of speed-form workouts.
However, this changes at times based upon the runner and their goals. I do want to spend time practicing goal specific marathon pace for the person hoping to break 4 hours or 3:30, etc. They need to find a way to dial in to that effort despite the weather.
Meanwhile on another day at the track, we may use solely effort because the workout is more intense.
Should My Pace Change on the Treadmill?
Treadmill training is absolutely find for slow runs to hard workouts. Get the workout done where you can get it done!
However, that doesn't mean it's always going to feel exactly the same.
For some runners they always feel slower on the treadmill. I've covered in depth why that might happen, so you can read that article for ideas and tips. But in terms of training here's what you need to know:
goal paced runs we want to mimic the race course, so you might need to throw in some rolling hills with incline
short fast workouts like mile pace can be done at 0% which would like running on the track
The only difference is that the treadmill helps you to maintain a consistent speed without thinking so hard about it. I actually love this for doing a lot of different types of workouts because we get out of our heads and just go.
Understanding the Importance of Running Pace
If you are serious about improving your running performance, then understanding the importance of running pace is paramount.
Your pace directly affects various aspects of your training and goals, making it an essential metric to monitor and analyze.
The Role of Pace in Training and Performance
Pace is defined as the speed at which you run a specific distance, typically measured in minutes per mile or kilometer. It serves as a valuable tool for training as it allows you to establish and maintain an appropriate effort level during workouts.
By running at different paces, you can target specific physiological adaptations and tailor your training to suit your objectives.
For example, running at a slower pace, known as an easy pace, helps build endurance and aerobic capacity. This pace allows your body to efficiently utilize oxygen, improving your cardiovascular fitness.
On the other hand, running at a faster pace, such as during interval training, helps improve your speed and anaerobic capacity. By incorporating a variety of paces into your training regimen, you can develop a well-rounded running ability.
Moreover, your pace is closely linked to your performance in races and personal goals. Whether you aim to set a new personal best or complete a specific distance within a desired time frame, understanding your pace will help you gauge your progress and make informed decisions.
How Pace Affects Your Running Goals
Running at an appropriate pace is crucial for achieving your desired outcomes.
Running too fast during easy runs can lead to overexertion and hinder recovery, potentially resulting in injury. Also, running your workouts too hard can lead to burn out! Instead, we need to understand how to truly run easy and hard at the appropriate times to develop both endurance and speed.
By understanding your running pace and implementing appropriate training strategies, you can maximize your potential and work towards your goals more efficiently.
Plus, monitoring your pace during races can help you make strategic decisions. For instance, if you start too fast and exceed your sustainable pace, you may risk burning out before the finish line.
On the other hand, starting too slow may prevent you from reaching your full potential. By knowing your pace and race strategy, you can make adjustments during the race to optimize your performance.
Furthermore, understanding your pace can provide valuable insights into your overall running fitness. By tracking your pace over time, you can identify trends and improvements.
For example, if you notice that your pace has been consistently improving, it indicates that your training is effective and you are becoming a stronger runner.
Other ways to connect with Amanda
Instagram Daily Fun: RunToTheFinish
Facebook Community Chatter: RunToTheFinish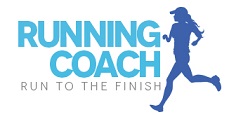 Sign Up to Receive a Weekly Newsletter with Top Running Tips and Laughs