In the last year, I've tested a number of Polar watches including the Pacer Pro, M, the V and now the Polar Vantage V2 review.
The Polar Vantage V2 is a top of the line running watch with the best in wrist based heart rate and all the bells and whistles you could want on a running watch.
Prior to that it had been nearly a decade since I'd given their watches much thought because I just didn't love the older versions. But the V grabbed me by the shoe laces and it was love…then the V2 added even more features that I actually use and you can't take it away from me now.
Polar Vantage V 2 Review
I've done an in depth comparison of Polvar vs Garmin, so I believe that's worth a read as many are looking to switch or have simply heard more about Garmin.
Both are stellar watches with tons of features.
The one area Polar doesn't match up is if you want those "atta boy or girl" moments. The congrats on your best mile, best 5, etc. Instead, it's focused on all the data like % of fat vs carbs burned!
Wrist Based Heart Rate
My current preference is the Vantage V or V2 because they have the best wrist based HR reading technology in any current watch.
They have additional sensors on both watches for greater reading accuracy
The V2 utilize different colored light sensors to try and get even better readings
I've found over many miles of training for my first 50K that the V and V2 both remained accurate most of the time.
Every once in awhile a cold morning has thrown it off, but I rectify that by putting it under my sleeve and looking through the thumbhole at the watch.
GPS Accuracy
Not only does this matter when we're on the trails, but running through cities with a lot of tall buildings. Polar actually provides you the option to connect to a variety of different satellite options, which will help with accuracy and be especially useful to switch if you are in the US vs Europe.
You can choose GPS + GLONASS, GPS + Galileo or GPS + QZSS.
It also has "Assisted GPS" to help you acquire a satellite faster…less time spent waving arms in the air. I can say I've always found it to pick up quickly.
NAVIGATION: Import a route and follow the line on your watch to avoid getting lost in new places or on trails.
On Screen Workouts
I love that it not only reminds me that I should add in strength, core, mobility or a stretch, but if I select that option it will walk me through a workout on the watch!
Are they the most advanced or like watching a video, no.
But could they make sure you actually do something, yes.
Checkout the image at the top of the page, you can see what I mean by the figures which are in motion showing you a movement.
Fat Burning
While most watches will estimate your totally calories burned, I got extra excited by the screens telling me % of fat vs carbs used during a run.
I preach Low Heart Rate and easy runs for runners because we need to try our bodies to rely more on fat for fuel during distance running. This is a fun little tool to help them see that if an easy day is using all carbs, they're running way too fast.
Here you can see it's utilizing HR zones to help determine what percentage of the fuel for your run is coming from fat or carbs, this was a 8 mile easy run….would I have liked the fat utilization to be a little higher, yes.
But again this is always an ESTIMATE.
I have done actual metabolic testing to know where my crossover is from mostly fat to mostly carbs.
FUELING TIPS
It also has Fuelwise, which can be set to give you reminders during those long runs to fuel.
You can adjust the settings to how often you want the reminder
And how much you want it to remind you to take in
And it will remind you to hydrate too
As someone who honestly doesn't get hungry on long runs this is a feature that could have saved me major headaches on long runs.
Smart Watch
Like most GPS running watches now it can display text notifications, calendar items, phone calls, etc. But I'm an even bigger fan of the weather screen, which shows me the temp for the next few hours and I can drill down for more details.
I know it's possible to do this on Garmin, but my Fenix 5S never stayed updated and often just said I needed to sync to my phone.
Music Controls
Great battery life (up to 4o hours using all features)
Tells you how much battery you have for GPS when you turn on training mode.
Touch screen is easy to use, as are the buttons
Altitude, showing ascent, % incline and descent totals
Easy to customize watch faces per activity
Sleep and Recovery
Polar has two different systems in the watch.
Nightly Recharge – focused just on the quality of your sleep
Recovery Pro – looking at sleep, HR throughout the day and workouts to see how stressed the body is and how well you are recovering
Bring Out Your Competitor
Ready to amp up your training, a few more of the features that will help you
Strava segments: see how you compare while running/riding
Running and cycling tests to help set baseline and goals
Free training programs
Training Load manager – helping you know when you've been overreaching for too long (as always remember you need times where your watch says undertraining! That's recovery.)
Running Power – This is becoming a popular monitor for many instead of just relying on HR. It's looking at muscle load.
What is the best Polar watch?
Having tested multiple different models over many runs, I am 100% hands down recommending the Polar Vantage V2. I think it has all the features that most people will need and the HR accuracy is a HUGE bonus because no one wants to wear a chest strap if we don't have to.
Where to Buy Polar Vantage V2?
Unfortunately, they haven't rolled it out to many running stores yet. You might still find the Vantage V, which is a stellar watch, but for only $50 less…so you might as well get the updated model with all the features.
If you can find the V2 for under $500 then it's definitely a good deal and you oughta jump on it. They ran some Black Friday deals, but not on the V2.
If you're looking for many of these features at a lower price, checkout my Polar Pacer Pro review. It's incredible how much is in that watch for $200 less.
Looking for more reviews to find the best things for you run?
Checkout our full page of my must have running gear reviews and guides to save you time searching and money! I share what's worked for me and fellow runners, along with what wasn't worth the price tag.
A few common requests:
Other watches you want to know about? Let me know!
Other ways to connect with Amanda
Instagram Daily Fun: RunToTheFinish
Facebook Community Chatter: RunToTheFinish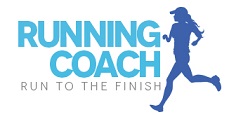 Sign Up to Receive a Weekly Newsletter with Top Running Tips and Laughs