The Coros Apex is a beast of a running watch with stellar battery life, tools you'll actually utilize and with plenty of options to find the fit that works for you.
I've been running in the Apex Premium white 46mm for the last three weeks. If you're used to another brand, it's a little like going from an automatic car to a stick shift. Neither is technically better, there's just some learning to get the hang of the different gears.
Coros Apex Premium Review
After many, many months of hearing other runners rave about their Coros my curiosity was peaked. What had so grabbed their attention?
Coros APEX Key Features
Here's a quick rundown on the highlights of this watch:
Optical wrist based HR
GPS, GLONASS, BDS satellites
35 hours (full GPS), 100 hours in ultra max mode
Sleep tracking, recovery advisor
Stride algorithm, cadence, VO2 MAX
Route navigation, compass
Smart phone notifications
46mm is sapphire glass so you're unlikely to break it!
Customizable screens for each activity
Using the Watch
On the right side you'll notice a circle dial and a button. That's it!
Which is where my comparison of learning to drive a new car comes in to play. If you're used to the standard 4 buttons or screen swiping it takes a second to get used to scrolling to see different screens.
Click down on the knob and you'll see available activities
Click run and you can then start or set up a basic interval (or change settings)
Once it finds your HR and Satellite, you press the button again and boom off to run
When you're done, you press the knob again to pause. Then have the option to resume or hold down to finish and save.
There you go the basics of starting a run is really simple!
Using the knob
I turned off the autolock feature after my first run, realizing it mean I had to scroll a full circle before I could change the data screen while running.
I also adjusted the direction of the scroll and that made things much easier.
No confusion about what button to hit to start or stop, you just push the dial.
After the run, data is easily synced via Bluetooth to their app upon opening it. Which is also where you can change your watch screen or the individual workout screens.
Training with Coros
This multi sport watch will get you through any run, bike or swim.
You can set HR zones and alerts if you don't want to go above or below a certain threshold.
Utilizing the structured workouts, you'll be alerted when it's time to speed up, recover, etc.
Via the app you can create strength workouts for specific body parts or using certain tools – it's super impressive and a great guide for those needing strength help.
Start the metronome under run settings to help you work on cadence on certain runs.
Download a GPS map for running in new areas or a trail and you'll be able to see it on the watch to help you navigate!
Using Track mode instead of just run, is designed to be more calibrated to the track to help with exact distance.
Also provides power as a training option – I think this might be more valuable than normal since the HR was so off.
PROS of the Coros GPS Watch
Not only did I do my own testing, but I asked for their feedback and here's some of what they said was so fantastic:
"I could go on and on, but top three would be battery, doesn't look/feel massive on my tiny wrists and price. @cjx_x10
"I feel it's super duper accurate on the trails and in the mountains." @marjoriehope
"I love the super long batter life, one touch start/pause. The dial for scrolling to different pages. Water proof. Tracks sleep. It was affordable." @laurav.runs
They're really great at adding features based on user feedback.  And they update your firmware, so those features are generally provided to older watches.
CONS of the Coros GPS Watch
I ran in to one very notable issue for me…heart rate.
It wasn't accurate. Not even close.
I'd find it reading 170 on a downhill, while my other watch was quickly dropping in to the 120's.
If the HR is inaccurate that's going to change all the data you get on recovery or VO2Max, etc.
Coros as simply stated the recommend a chest strap, which is absolutely acceptable as that is considered the standard. But frustrating for someone like me who uses HR all the time and doesn't always want to wear a strap.
On the 46mm, I had it in the very last band slot and maybe that simply wasn't tight enough. They do have other bands and I think I'd invest in one to try and improve the HR function.
With the dial unlocked it's easy to turn the screen wearing long sleeves and gloves…but again I was frustrated when it was locked too.
Per the standard, I'm a nerd testing gear, I had to head out on a few runs using the Apex and another watch to see exactly how it stacked up.
HR was off as noted
Coros recorded about .15 miles less
Coros recorded about 50 feet less elevation gain
The second watch uses Galileo satellites and that one should be more accurate based on having more satellites. However, I really respect this great article from Coros on understanding GPS accuracy!
In terms of distance and elevation it would be hard to say which one was right, but a big enough difference to shift my pace by about 10 seconds per mile. I tried putting it in map my run, but too hard to get so exact.
Coros Apex Premium vs Pro
Pro is one step above the premium watches.
One of the things we have to learn in looking at a new brand is their labeling system and here's what I've found with Coros:
Pro also has touch screen
Pro only comes in the 47mm (Premium has the option of 46mm or 42mm)
Pro has slightly longer battery life in GPS mode
Pro has always on backlight mode for night running
Pro has blood oxygen monitoring
Pro has altitude
There's roughly a $150 difference between the Apex Premium and the Apex Pro Premium.
If you're not looking for the highest end model, checkout their entry model with my review of the Coros Pace 2.
Where to buy Coros Apex?
I've shopped around and prices appear the same across the board. That being the case, I'm a big fan of making bigger sports purchases at REI because then we earn points and I can get myself things like great running socks or a base layer for winter with less guilt.
Checkout the Coros on REI >>
Compare price for Coros APEX on Amazon >>
When folks mention that it's "affordable", I believe this is again because they're comparing it to the Garmin Fenix or Polar Vantage. It feels like a high end premium watch, but is definitely about half the price if you go with the premium.
Coros Apex VS Garmin 245
I'm not sure why these two watches get lumped together as I would say it's closer to a Garmin Fenix or Polar Vantage M.
But in truth they do match up pretty well feature to feature.
Both have wrist based HR, sleep tracking and daily activities
Both have smart phone notifications, training features and customizable screens
Both track running, biking and swimming
Coros has longer battery life
245 has optional music
A more accurate similar comparison would be the new Coros Pace 2 and the Garmin 245. Both are in the starter watch category and yet filled with features.
Looking for more reviews to find the best things for you run?
Checkout our full page of my must have running gear reviews and guides to save you time searching and money! I share what's worked for me and fellow runners, along with what wasn't worth the price tag.
A few common requests:
Other watches you want to know about? Let me know!
Other ways to connect with Amanda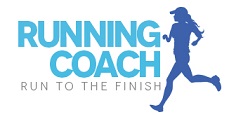 Instagram Daily Fun: RunToTheFinish
Facebook Community Chatter: RunToTheFinish
Sign Up to Receive a Weekly Newsletter with Top Running Tips and Laughs