Is fasted cardio the best way to lose body fat? That's the question that brought you here right?
I always want to be promoting the bigger picture in running…it will change your life.
BUT let's be honest, the weight loss is what gets a lot of us in the door right? It's why we lace up that first time and then the second time even though the first time was awful.
So if you're looking for that, here's my complete guide to running for weight loss.
We've already covered a few other big one's like intermittent fasting, macros for runneres, keto for endurance athletes, high protein, high carb….and the list goes on on
Pro's and Cons' of Fasted Running
The answer is like most things…complicated. Let's try to break it down in the simplest way so you can decide what's right for you.
Should you eat before running? Sometimes.
Sounds ambiguous, so let's breakdown why you might choose to run without eating first and what you're gaining or losing by dong so.
Fasted Running
Since fasted cardio is one of the favorite tools that body builders throw out how to shred fat, let's find out if that's true.
What is fasted cardio? Fasted workouts mean working out in a glycogen depleted state. Most often this means you're working out in the morning without eating breakfast, but for evening runners that could mean not having a meal for 4-6 hours prior to the workout to return insulin levels to normal.
Benefits of fasted cardio:
Increases the body's utilization of fat for fuel (recent study)
Improves insulin sensitivity
Reduces the risk of runners trots or other stomach issues
Drawbacks of fasted cardio:
Doing long cardio sessions fasted could result in muscle wasting
Lack of quick fuel makes it harder to hit speed work goals or HIIT workouts
Could comprise recovery
Only to be done for intensity of less than 65%
In truth, I did most of my weekday runs for years in Florida in a semi-fasted state. Meaning upon waking I would have a 1/2 scoop of protein powder and 1/4 scoop of pre-workout then hit the road.
For me that was about handling the heat, getting out quickly and it worked. That being said, I guarantee you that I lost muscle mass during that training, which of course takes a hit on your metabolism.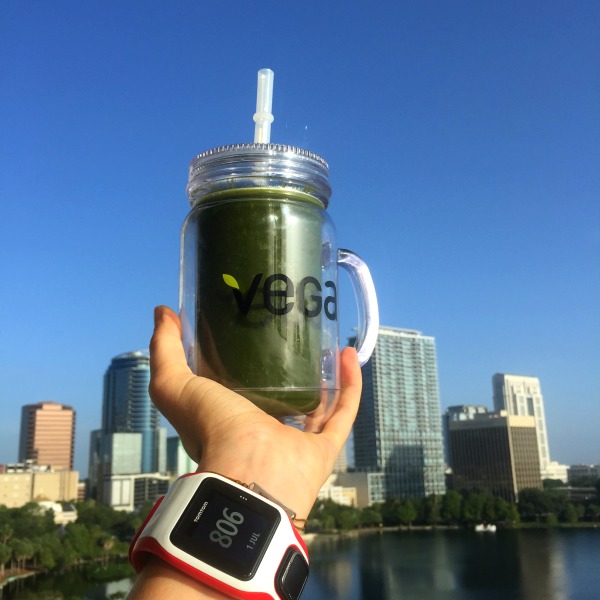 Glycogen Depleted Long Runs (aka fasted runs)
Incorporating a few fasted long runs in to your training can be a great way to help your body and mind get used to that sluggish feeling late in a race. It's also an opportunity to help your body turn to fat for fuel.
The more fat we can teach our bodies to use, the less we have to rely on tons of gels during race day. Again this is a huge part of why I do (and enjoy) low heart rate training.
BUT as noted, this is not an all the time choice.
Tips for doing fasted runs:
First thing in the morning to help alleviate hunger (and before you know what's happening)
This is not a no hydration run! Drink. Include electrolytes.
Replenish your muscles with high quality nutrients within 30 minutes of finishing
Steady state, easy runs only (no marathon pace miles)
If doing it for long runs, limit to 1 per month
Work up the distance you try this with
So far the research seems to conclude that extended training in fasted states impairs performance and doesn't show any clear signals of improving performance, where it can readily be shown that eating carbohydrates does improve the run. (side note: even better is eating a little fat with your carbohydrate slow down the use of carbs!)
Eating Before Running
All right we've seen some good and bad for fasted running, what about if we choose to eat?
Muscles well fueled for performance
Can improve post workout recovery
Allows for harder or longer workouts
Increases total calorie burn of the workout
Helps to prevent over training by stabilizing hormones
Could cause stomach discomfort
In other words, most of the time you're going to benefit from eating prior to a hard workout or a long run. If you're doing a quick morning run during the week and you've been at this as many years as I have (yikes 16) then you probably won't bonk or notice any difference if you skip the pb&j.
We're all an experiment of one, which means it's great to know that there are potential benefits on both sides, but you have to decide what feels best for you.
IF YOU ARE FORCING YOURSELF NOT TO EAT TO LOSE WEIGHT please know that it's not a long term solution. If you can't workout as hard or as long, you burn less total calories. Thus even if you "burned more fat than carbs" in the fasted state, you still burned less overall fat.
What should you eat before a workout?
If you're now feeling a massive rush of relief that it's ok to eat before your workout or you just want to fuel up with the options that are going to help you perform your best, this cheat sheet is for you.
Click here to download my cheat sheet
What's your experience with fasted vs non-fasted running?
Other ways to connect with Amanda
Instagram Daily Fun: RunToTheFinish
Facebook Community Chatter: RunToTheFinish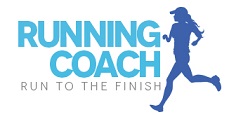 Sign Up to Receive a Weekly Newsletter with Top Running Tips and Laughs